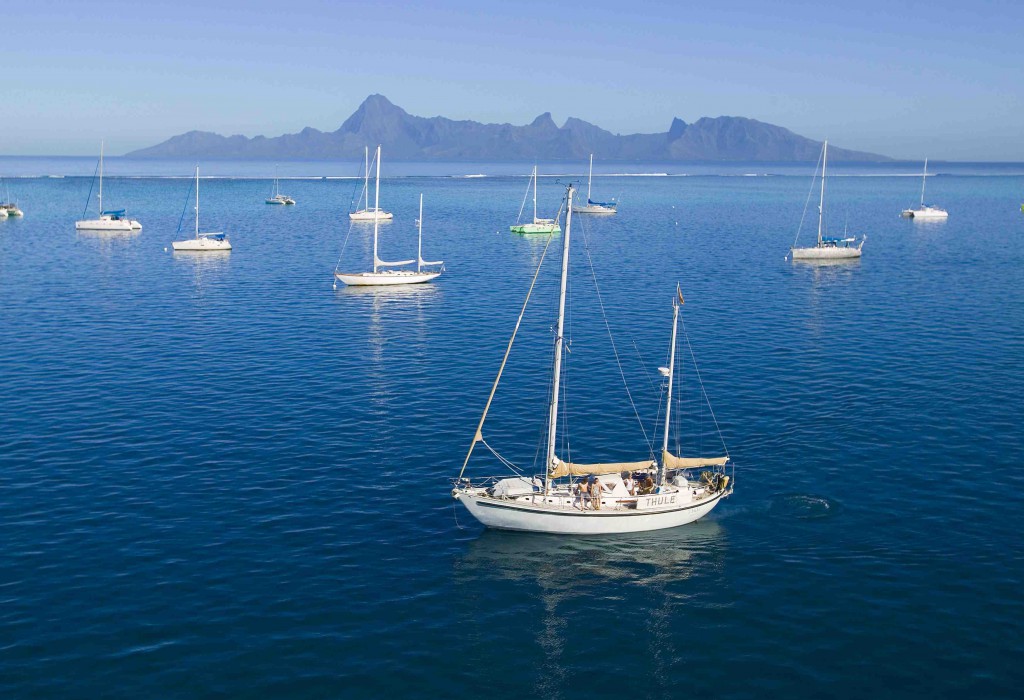 The Trends and trendsetters blog post investigated how the nature of the reports published in a country's sailing press influences – or has the potential to influence – perceptions of different types of boat among the country's sailors.
Sailors' preferences, we find, are certainly open to influence. We understand of course (having quite possibly been there ourselves) how factors like size, facilities below deck, speed and elegance of design affect the purchasing decision of the eager sailor seeking a trouble-free time at sea.
It is only after proper long-term use in the full range of conditions, however, that it begins to become clear whether the chosen craft really has what it takes. And what happens if the boat ultimately falls short of expectations? Try again! Sell the current boat and buy something different – with all the financial pain this almost inevitably involves. Once upon a time it was possible to acquire a boat, use it for many years and then sell it for at least as much as it originally cost. Today though depreciation casts a long shadow and very few sellers are lucky enough even to come close to recovering their initial outlay. Buying the wrong boat, in other words, leads not only to bad times on the water but also to significant losses at the bank: the decision could hardly be more important. I believe the sailing magazines consistently let their readership down on this front. They seem to pass on whatever line the industry – the hand that feeds them – presents almost without question. Read most sailing magazines today and you will find little practical, well-founded advice, but plenty of reassurance that the modern designs of the moment also just happen to be ideal for bluewater sailing.
Choice of boat used to be dictated primarily by criteria like build quality, robustness and sailing performance – in all weathers. Now, however, it's all about "liveability" and a boat that falls outside of the standard range in terms of cost, length and number of bunks will find the market very tough to crack. There will always be a few idealists for whom an elegant line or traditional style trump all other concerns, but they face thin pickings in an era when designing and building boats specifically for charter operations is often the only way to achieve meaningful sales volumes. Obviously charter business is all about liveability, comfort in harbour and, perhaps most important of all given the need for an attractive price per berth, space.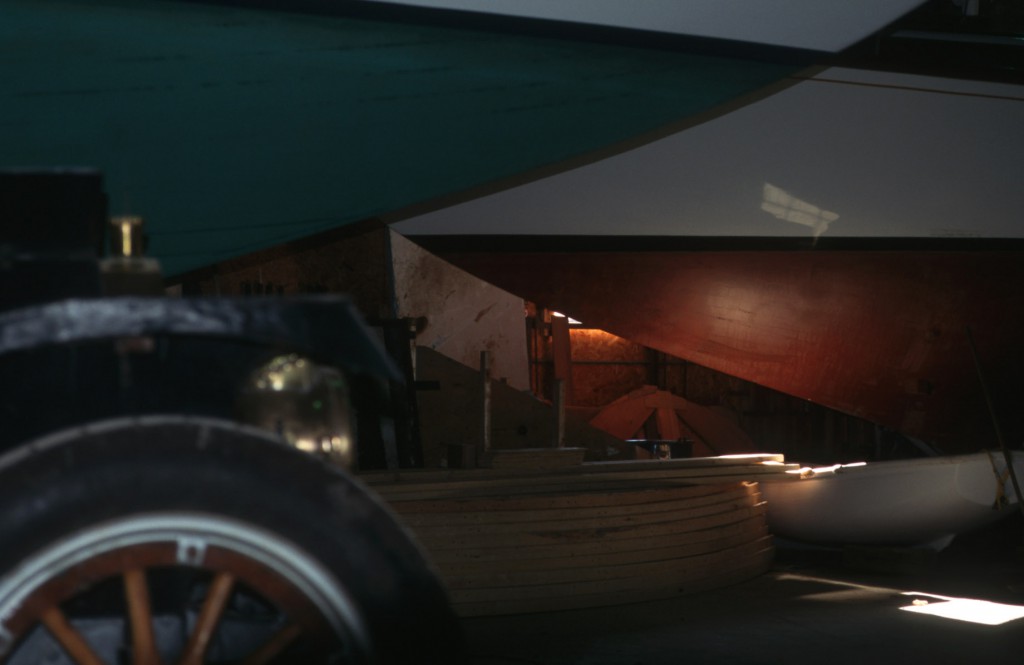 Even though we have a pretty good idea of how hull shape affects performance at sea, the unpleasant consequences for seakeeping ability and life below deck of designing first and foremost for space rather than sailing seem to be easily overlooked. There appears to have been a fundamental change in priorities: where once it was acknowledged that boats for serious sailing needed to maintain a comfortable motion in heavy seas and that meant compromises on space below deck, today's space stations have all the bunks, stowage and convenience imaginable but take on a stomach-churning and cacophonous life of their own at sea. No sooner do the wind and sea pick up than they start lurching around on top of the water instead of powering through it – and the crew adjourn to the rail or bucket. A deep V-section at the bow settles softly into waves but provides little space for a forecabin; a trapezoidal section, in contrast, allows for a relatively palatial cabin, but settles like a cymbal onto concrete. Nobody would dispute the fact that modern lightweight designs and taller rigs produce greater speed potential, but this speed comes at a price – a price, in the form of significant noise and a much more abrupt motion, that only becomes fully apparent in a sea.
The sailing press and some of our sailing heroes have left no stone unturned in dismissing traditional hull shapes as yesterday's technology. Long keelers are difficult to laminate too, which hasn't helped their cause. One look at the state of play among experienced bluewater sailors is enough though to see how things actually stand: out in the real world, the trend setters are to be found not among the editorial teams or the publishing houses and their authors, but rather among the sailors making the passages, who have a very different story to share.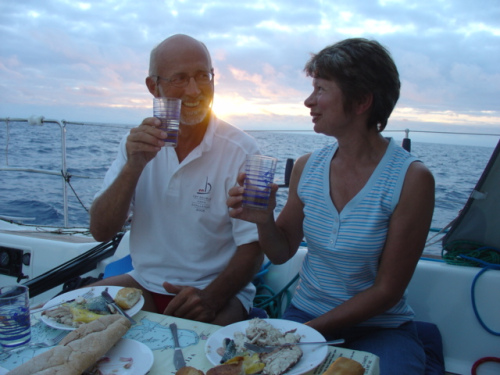 There can hardly be a better example of the changing priorities of a sailing family over the years than Ursula and Rainer Woehl of Flensburg in Germany, who have experienced the extremes first-hand. Rainer Woehl, in civil life a recognized authority for decades as a professor and lecturer in boat-building, learned his craft starting at the bottom with Abeking & Rasmussen in Lemwerder, the home of (among other vessels) the beautiful A & R sailing yachts and a yard with an international reputation that shines bright to this day.
The closest approximation today to what A&R was in the wooden-boat world of those days would have to be Swan of Pietarsaari in Finland, which started in wood itself but then quickly switched to GRP to become one of the world's leading boat-builders. Swan yachts embodied the very best of international yacht construction, with designs initially from Sparkman & Stephens and later on from Ron Holland and others picking up the chocolates on racecourses all around the world while simultaneously proving themselves over and over as solid long-distance steeds capable of endless bluewater passage-making. Their remarkable robustness needs no further testament than the fact that they command almost as much in the used boat market as they did when they were new – and the classic S&S beauties are still doing the business on the racecourse too.
Then as now, owning and maintaining a perfectly crafted timber A&R was a labour of love accessible only to those with the desire and the capacity to devote themselves fully to an enchanting but oh-so-demanding mistress. For people unable to make such a commitment but still of considerable means, investing in a Swan came to be seen as the better alternative for the simple reason that their GRP construction made them much easier to maintain.
And for people in the business, like the Woehls, buying a used 1978 Swan 39R as their family boat was just the logical choice. The Woehls stayed faithful to their Swan from 1992 until 2003, collecting silverware at regattas and sailing some 20,000 nautical miles over a number of extended voyages. The boat did everything that was asked of it and the family was more than satisfied with both sailing performance and seakeeping.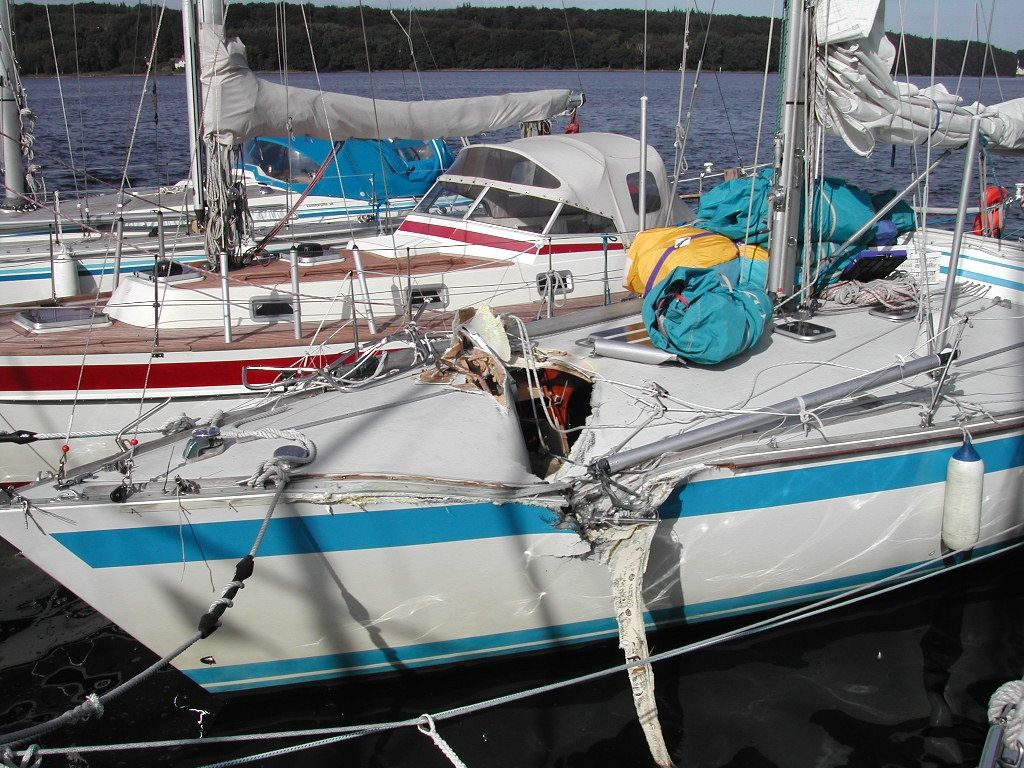 Fate, it transpired, had a nasty surprise in store for this particular Swan though: sailing along on starboard tack out on the Flensburg Firth one day it was rammed with gusto by another boat. It proved solid enough not to sink, but the damage was severe and the Woehls found themselves boat-hunting once again. This time they chose a brand new Beneteau First 40.7 and set about preparing for their planned circumnavigation with a modern "performance cruiser". The First covered around 10,000 nautical miles in total between 2004 and 2008, crossing from St. Gilles to Spain before sailing on to Flensburg and Stockholm, via Madeira to the Canaries and then back again to Flensburg by way of the Azores. The boat wanted for nothing: radar, solar panels, windvane steering system, etc.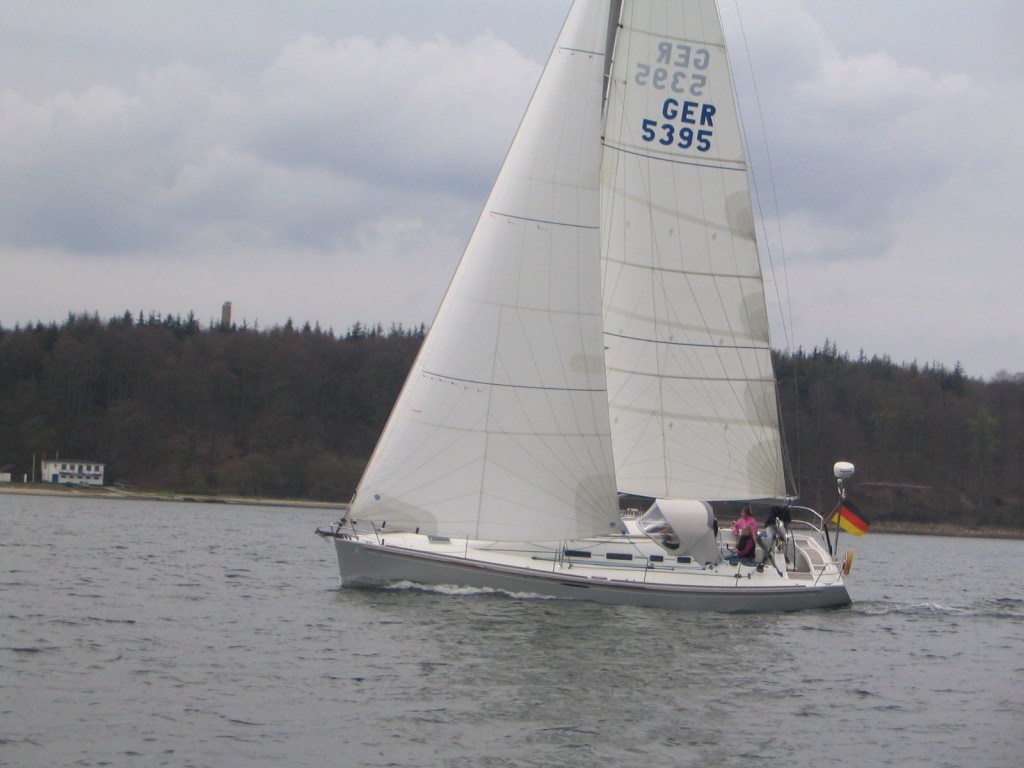 The Woehls found that sailing short-handed as they were, their new boat never really fulfilled its speed potential. The constant abrupt speed changes as it jumped between displacement mode and planing mode proved problematic, especially for the windvane. Windvane steering systems cannot tell that a boat is surfing: they steer to the apparent wind and if the apparent wind shoots forward when the boat surfs down the face of a wave, they inevitably bear away. The result for the Woehls was that they often had to sail with no mainsail. The boat's behaviour in a heavy swell left much to be desired too, with sudden rapid acceleration and hard landings making life difficult both on and below deck.
Eventually Ursula Woehl delivered her skipper an ultimatum: "Either we get a different boat or we forget about the circumnavigation". It was a decision with far-reaching consequences, not least at the bank, given the rate at which most modern boats depreciate over their first few years.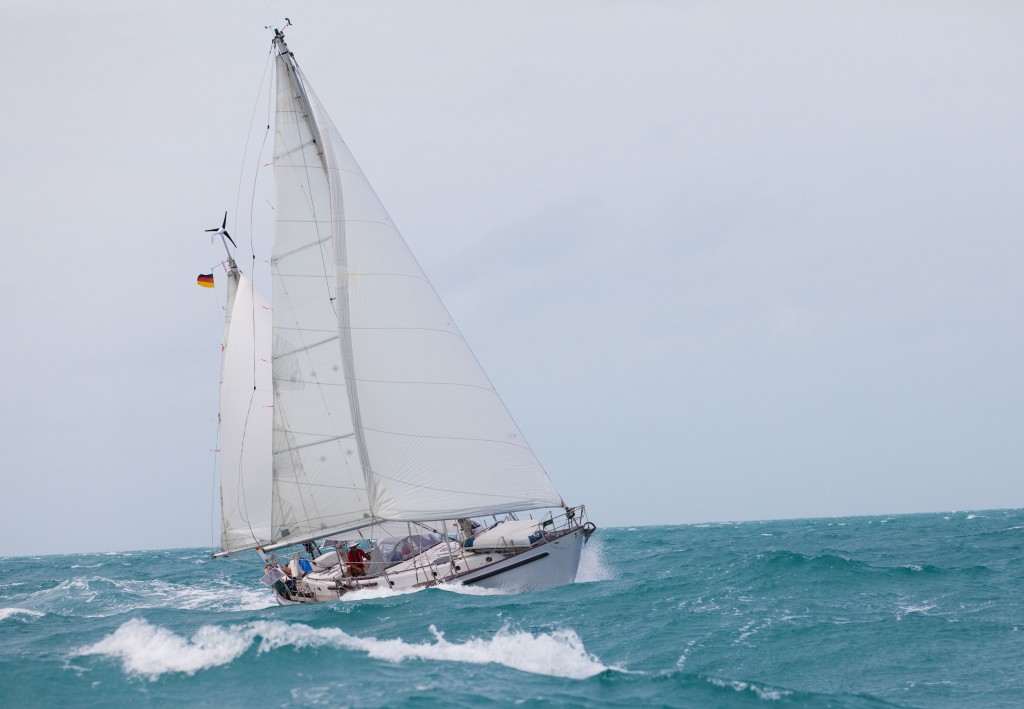 And so the way was clear once again for the next chapter in the search for that one special vessel that could bring the Woehls everything they needed. The answer came in the form of Thule, a yacht that not only ticked all the boxes for bluewater sailing, but had even been built at A&R in 1971 while Rainer Woehl was working there as an apprentice. A sensational one-off, Thule still sparkles despite her 41 years because she still embodies the perfect bluewater yacht – you just couldn't build a better one. The whole story featured in Germany's YACHT magazine, issue 2, 2013.
Thule delivered her crew home hale and hearty at the end of the circumnavigation in 2012 with no damage and no problems.
However a heavy-hearted Ursula and Rainer Woehl have now made the difficult decision to put Thule up for sale. It turns out she has one tiny drawback – an enormous machine room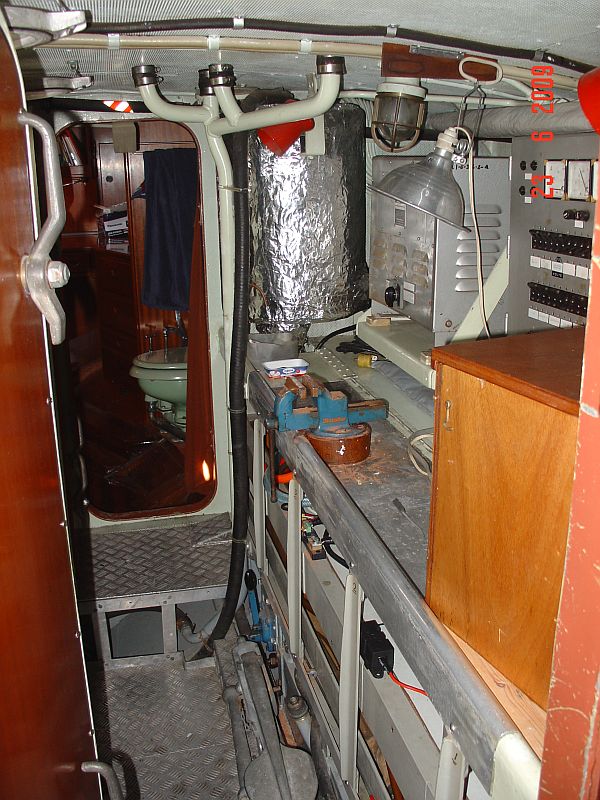 – and is consequently unsuitable, at 43 feet overall, for a family with children and a gaggle of grandchildren planning their next trip around the world. This is the sole reason Thule has now come on to the market to seek – price EUR 165,000 – a new owner ready to circle the globe again without delay on a boat perfectly prepared for the challenge.
Ursula and Rainer Woehl, for their part, are planning another voyage with a much larger boat so that all three generations can share their love of sailing.
Peter Foerthmann