PEDRICK 41 BALD STARTKLAR FÜR EIN ZWEITES LEBEN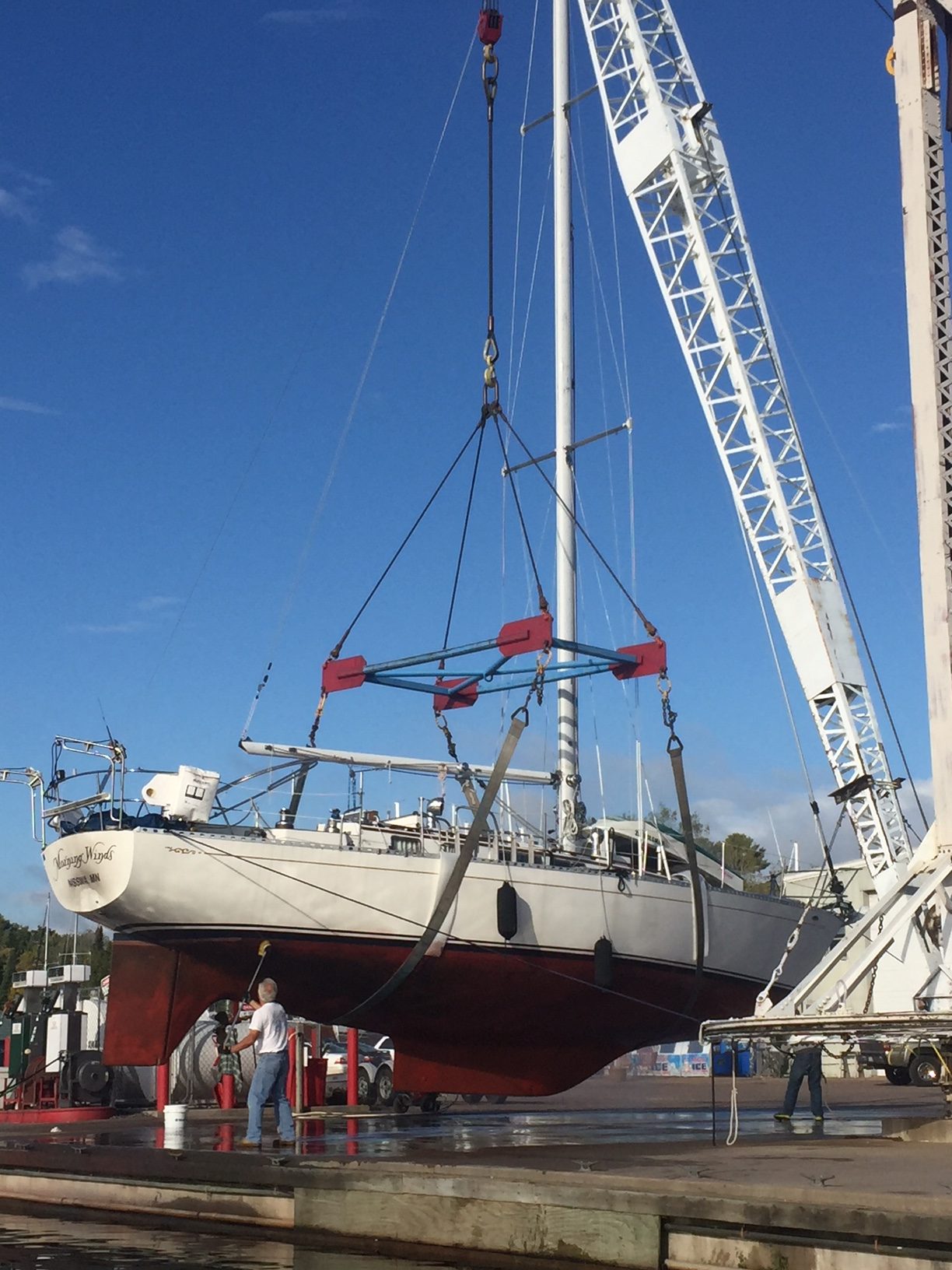 Eine ganz typische Unterhaltung, wie ich sie liebe und mit der weltweiten cruising community vielfach führe. Michelle und Chris haben eine solide PEDRICK 41, die mit der CHEOY LEE 41 identisch ist, unter ihre Fittiche genommen und monatelang vollständig revidiert. Nun geht es bald los, die Reise geht über New Foundland nach Europa. Das Versprechen steht: Christ bezahlt das 1. Bier in Hamburg.
Hello Peter,
So, I will tell you the honest truth – I chose your windvane over Monitor because your reviews were equally as good as Monitors on a past Practical Sailor magazine article, and due to your lower price. So, I was a bit surprised when your formal quote came back the same as theirs. But a pal of mine reasoned with me, "given that a large part of the cost of this is the cost of material, do you really want to buy a significantly cheaper model?" His point being that I need stout and strong when a boarding sea tries to rip it off the boat. A good argument indeed. Beyond that, you seem like a good bloke who is passionate about his product. That's what I'm looking for. Before i send to you a check for your Pacific model, I would like to ask four questions:
1. How many weeks after you receive my payment will it take you to build and ship the windvane? We leave for Newfoundland in the middle of June and I would like a few weeks to test the installation before we leave.
2. What spare parts would you recommend, and what additional cost would these be?
3. What are the details of your warranty? Do I need a certified boatyard to install it to make the warranty valid?
4. Is the quoted price your best price? Money is tough to make, so I try to get the best value I can.

With answers to these questions, I should be able to send a check to you mid-next week.
Thank you sir,

Chris Hartnett,
Minneapolis, MN, USA
s/v Morning Winds

Peter,
After sending my e-mail to you earlier this evening, I've spent time reviewing some of the many links that you sent to me. From this I see how well your Windpilot system works – as a design engineer I appreciate the development that has gone into making it look so simple to sail large boats in all conditions. A truly terrific piece of engineering. Well done.

Your history of John Adam and of yourself has supported my initial impression from your first reply – good people doing quality work. In my book, life is about gathering and enjoying quality people around us, and if we have to work, to do the very best we can. I sense this in you.

Finally, your story about your first attempt at breaking into the US market proves that you are a better man than I. My Sicilian blood would have forced me to do something that would have landed me in jail for many years. Yes, 20 years seems about just long enough to get over it. Just.

Best,
Chris Hartnett
Mein Antwort Minuten später:
Hi Chris
back to donwstairs – factory – office level …. some 8 degree colder than upstairs in sofa – bed – living room level, here my professional answers to reasonable questions:
Delivery time: in urgent situation, for example after sudden disappearing – or escape! – of the female crew in Panama, we are capable to despatch within 24 hours … otherwise 7 days until your front door will be realistic.
Spares: a second vane will be supplied with the gear, beyond of that I did not even decided to head for a general spare part list. See below a picture about what you will get.
Warranty: no obligation about socalled professional installation .. as any of us will be aware that service boys in marina are not always what they mention to be. There is no better person to fit a gear rather than the owner himself … and beside of this: my design has been effected for simple DIY installation by owner … read the manual … to see the procedure. You can read the short advice: 5 criteria – and the extention of advice… might take you about 30 min to read. Its my distinct advice to keep in contact after installation with my in Hamburg, sending / exchanging picts about the final set up. I will not let you go to the cruel sea … unless improvements needs to be done. Any delivery to any worldwide sailor get notices in my MAC box file called: missiong pictures … which will be closed after arrival of correct pictures… My saying: I am almost always just a mouseclick away … is what I do live.
Otherwise there is no further written warranty with golden frame… 43 years of living my Windpilot road with lifetime interaction with satisfied yachtsmen … is what I do call WORD OF MOUTH … free of charge if you are following some rules … silent rules however.
Final price: take this: since 9 / 11 = the day of my final of US Boat Show imprisonment – participation – I kept price for about 12 years due to the simple fact that marketing by Word of Mouth ever since has been an advantage … I was forwarding to the yachtsmen instead. The simple fact, that my overheads are rather low – its just my beloved wife and myself to keep our company running – at the same time facing an extreme exspensive kind of industrial production … is out personal challenge … and we are doing fine… as you might have been realized.
Sicilian – contra German blood: its the 20 years time that changed my attitude … and calmed me down, as both os us might have realize that otherwise the school of life might have been a straight road to a place about 30in down in the beloved earth.
Now my side: from my earlier trips to DAN SPURR/ Practical Sailor, once in Newport I lost physical contact to these guys. Can you supply a pdf about their vane gear write up? Or do I have to ask them on my own? I would love to get some input.
with kind regards from Hamburg!
Peter
3 Tage später die Einladung zum FIRST BEER IN HAMBURG: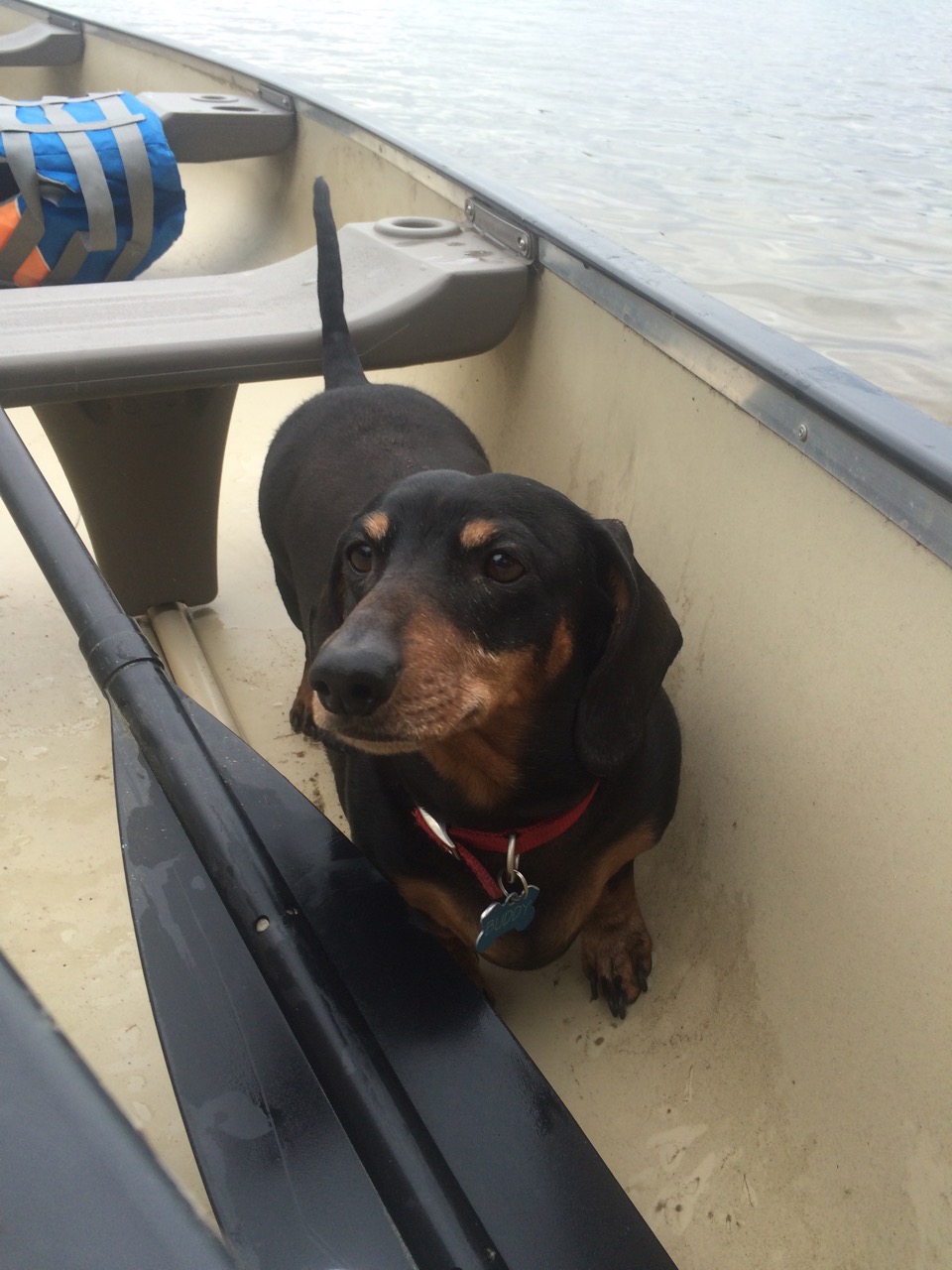 Peter,
our windvane arrived last night safe and sound. It occupies a special spot in our spare bedroom until I install it. We've instructed our dachshund Buddy to bite all ankles that come close to it. Ha! Thank you for your quick delivery. I will buy you the first beer in Hamburg. Cheers. Chris
—
Chris Hartnett, PE (MN, WI, PA), LEED AP
Chris Hartnett & Associates – Preservation Engineers, PLLC
WEITERLESEN