Hello again!
Without wishing to mourn unduly the passing of traditional boat-building skills or to brush aside several decades' worth of developments in yacht design, I believe we can safely agree on the following: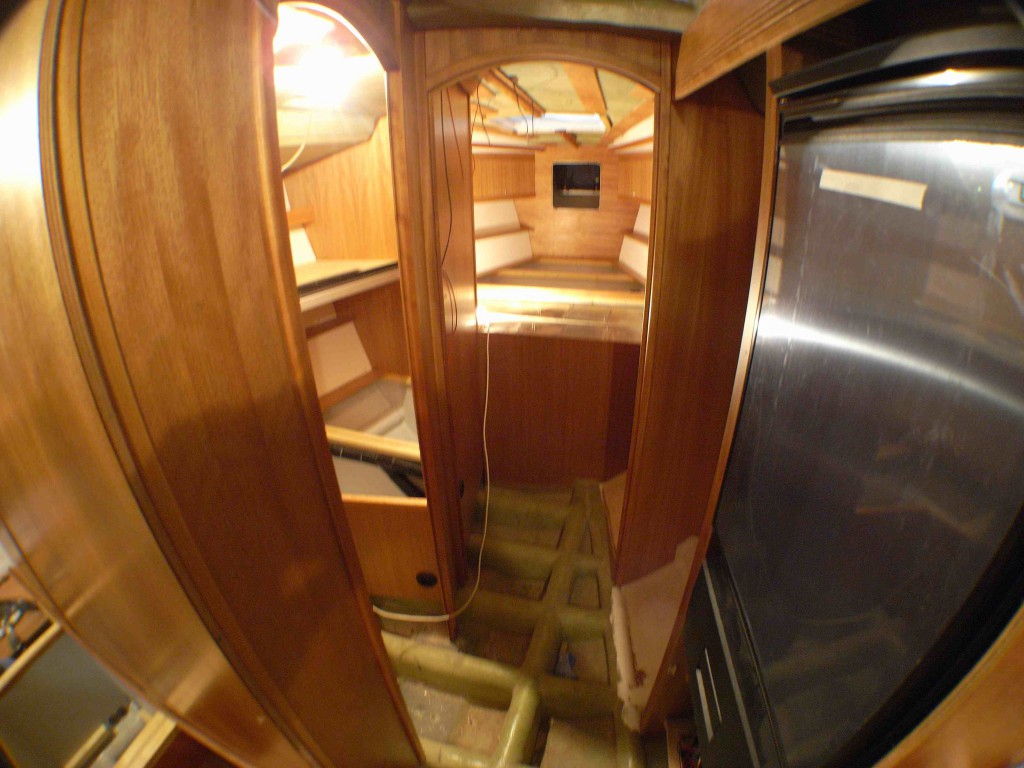 modern industrial production methods have greatly reduced the amount of effort, as measured in hours of work, involved in building a sailing boat (manufacturers would otherwise have little interest in mass-produced yachts – the scale of the potential value added is what sets the big players salivating).
It seems rather curious then that while the automotive industry, for example, generally makes no secret of the number of hours of work required to manufacture different cars, the amount of time taken to build a boat never gets an airing in public. We have to content ourselves with speculation – and we speculate that it probably does not take very long at all. Also striking is the fact that while modern production yachts progress through the yard very much faster than their predecessors, the price we pay for them has not fallen at the same rapid rate.
Today's volume manufacturers manage to maintain extensive ranges and unveil new models frequently despite selling but a modest number of each design. We can deduce from this that, thanks to modern moulding techniques, they do not have to shift many units of a new product before moving into profit. How else could they carry on launching new products at the current breathless pace?
With the price of a new boat now broadly comparable with that of a fairly serious piece of real estate, I do not think it unreasonable to raise the question of just how well today's craft hold their value. While marketing can affect this to an extent, sailors are very well attuned to more concrete factors – notably the quality of their floating beauties as verified in long-term use and, of course, simple supply and demand – and it tends to be these that determine the price for which pre-loved (or not) boats eventually change hands.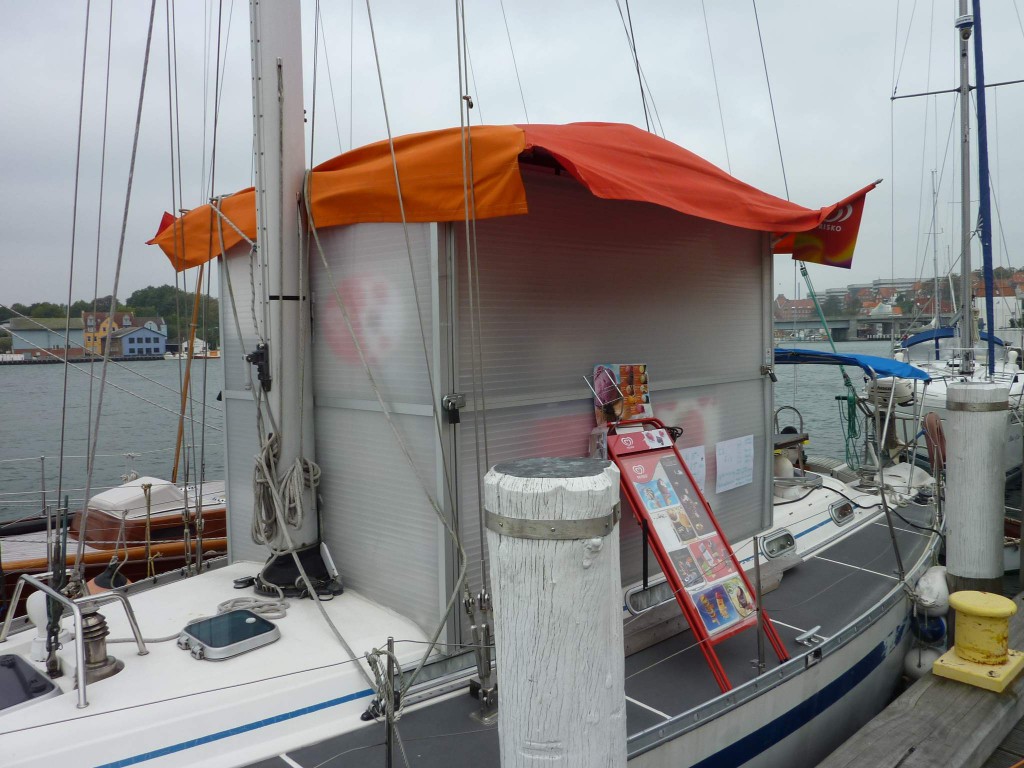 Some would apparently like us to believe a yacht has a maximum life expectancy after which the scrap heap beckons, but as sailors our heart, our head and our experience all tell us otherwise. Consider what happens in other areas. When it comes to a house, for example, the principles we apply are quite different. We more or less take it as gospel that in the long term, the price of a home in bricks and mortar moves in one direction only: upwards.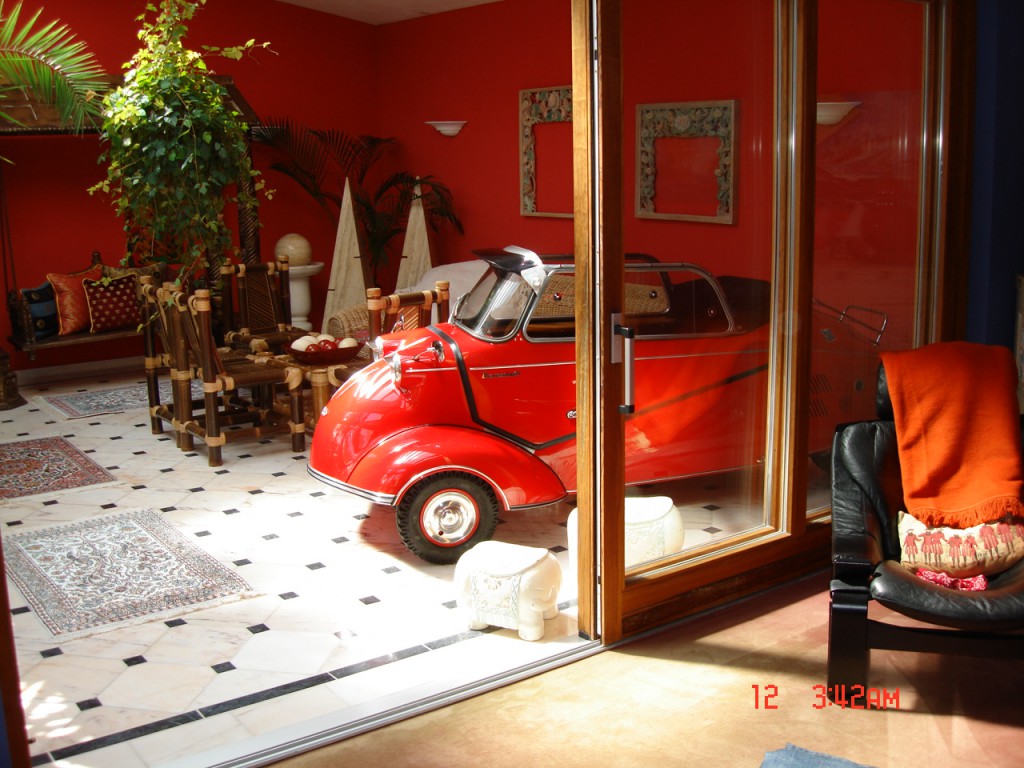 Cars, in contrast, begin losing value and integrity to depreciation and rust from the moment they leave the showroom and only the passing of the years reveals which models have the wherewithal to bounce back as classic collector's items and which go for scrapping ready to do it all again in some other form.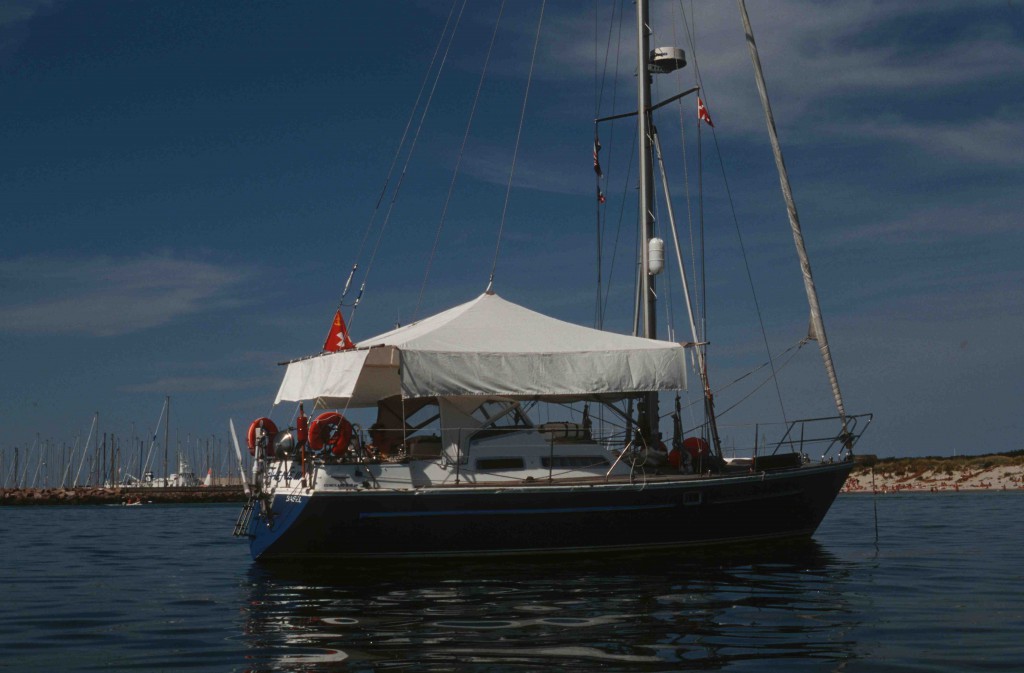 How the value of our floating assets evolves in practice largely comes down to build quality, but it's hard to imagine any sailor accepting that his or her boat would be 'sailed-out', as it were, after a certain number of years and then being prepared to accept any price on the grounds that anything is better than nothing for an 'end-of-life' product.
Sailors have a highly refined sense of value when it comes to their boats. However finding a potential buyer with a similar view of worth is proving especially difficult for many sellers at the moment and while those of stout heart can usually manage a polite refusal, responding to a perceived derisory offer for a boat in which you have invested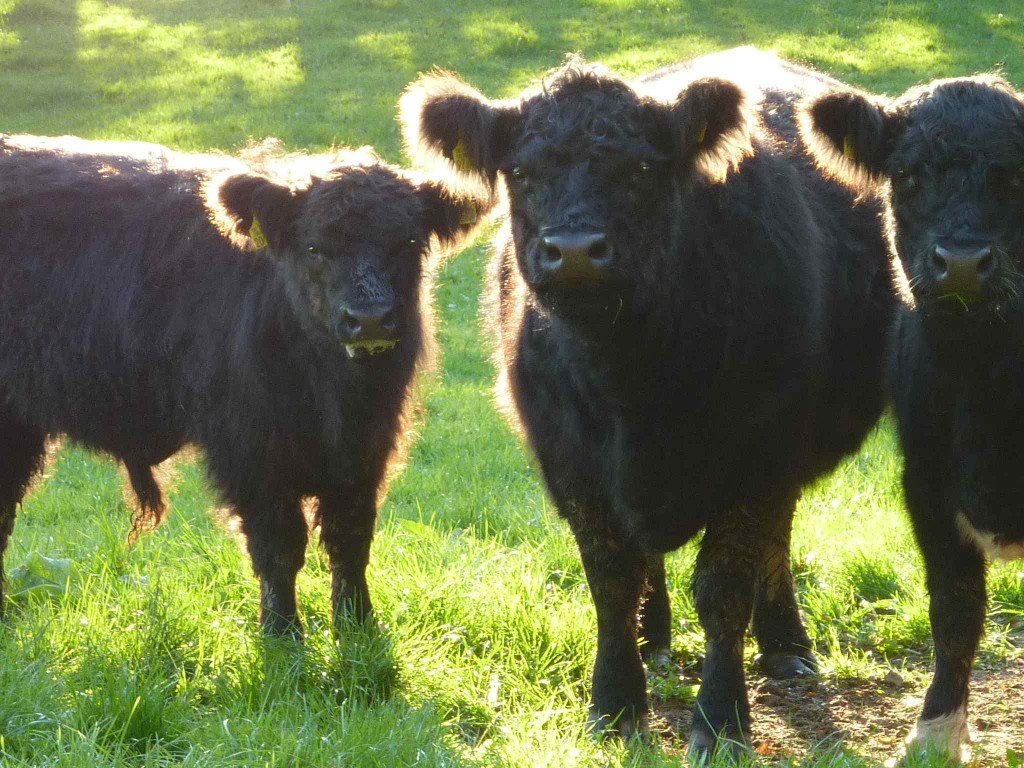 so much of yourself can be a painful business (such situations are handled more dispassionately in the USA, where sellers seem able to accept or refuse offers freely without any sense of personal insult – emotions play no role here and tears are seldom shed).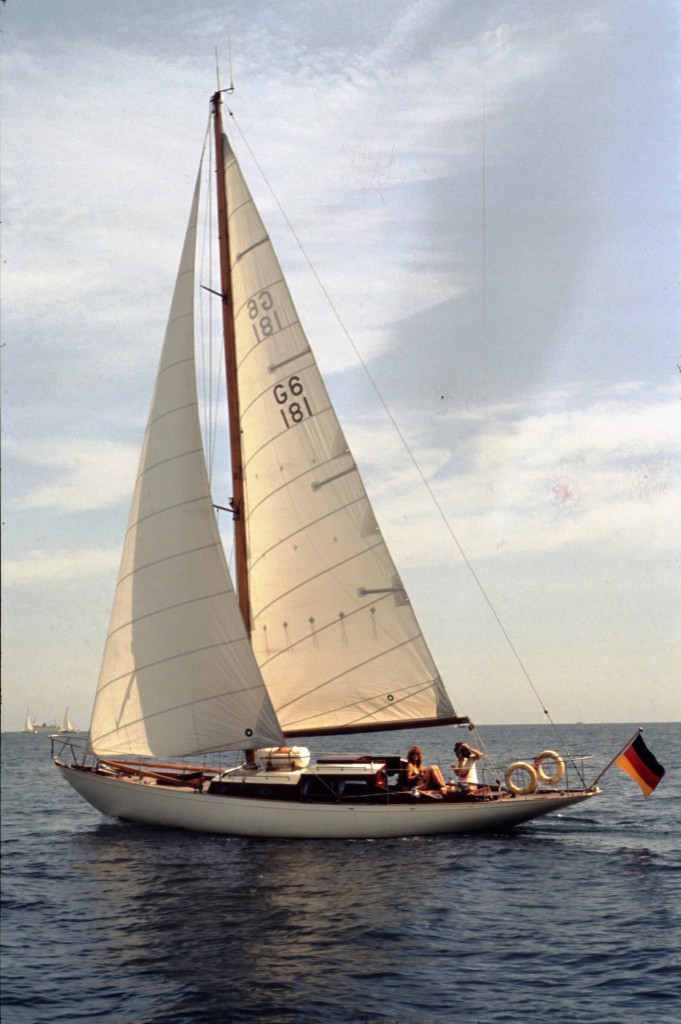 But back to the matter in hand: the better its quality (which equates more or less to how well it is built), the better a yacht will hold its value. The venerable old-timers already enjoy a strong market and the new classics are following a similar path. Mass-produced GRP yachts, in contrast, are available in huge numbers second hand, in most cases at broadly similar prices, but sales have become increasingly rare and the market has just about ground to a halt. Deep price cuts now represent pretty much the only way to attract a buyer. For months my head has been absorbing scarcely believable facts about boat sales and the prices actually paid for thoroughly respectable yachts. These are good times indeed for sailors on the hunt for the perfect steed: buyers reign supreme. Well, almost. Extraordinarily, the market for aluminium yachts seems to march to the beat of a different drummer entirely.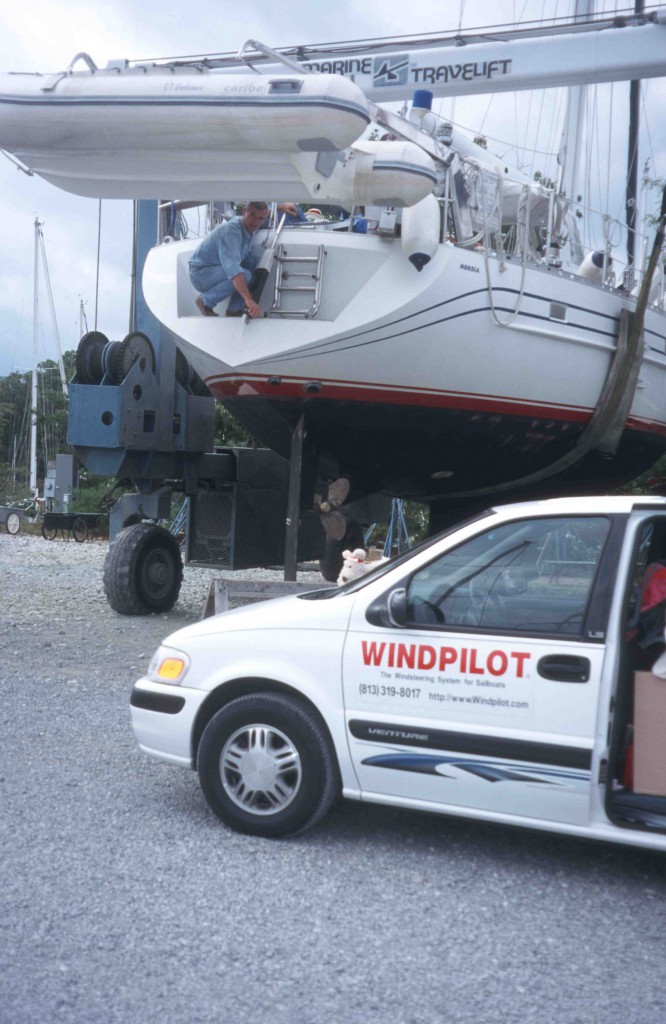 I am sure sailors of all persuasions understand that aluminium hulls are in a completely different league when it comes to build strength and durability. They are just inherently more robust in all respects than production GRP boats.
Anyone harbouring any lingering doubts should spend a few minutes browsing the photo archive of insurer PANTAENIUS, which gives a fairly compelling insight into the toughness of boats that fall foul of extreme weather, get too friendly with another boat or otherwise overindulge in off-piste activities.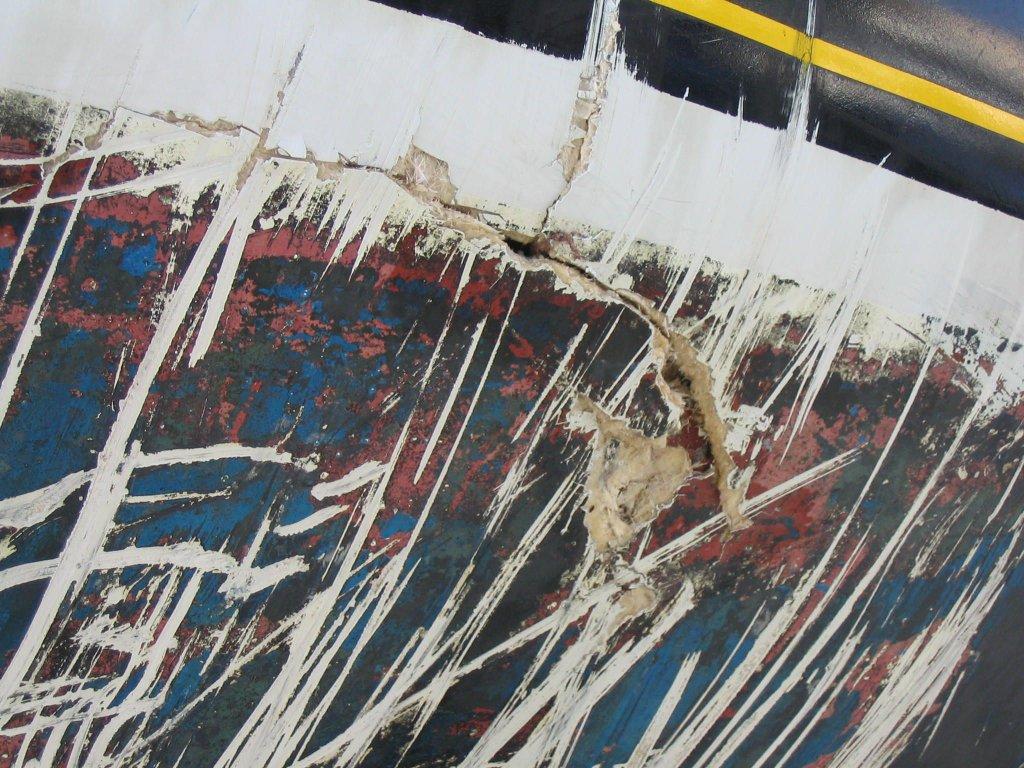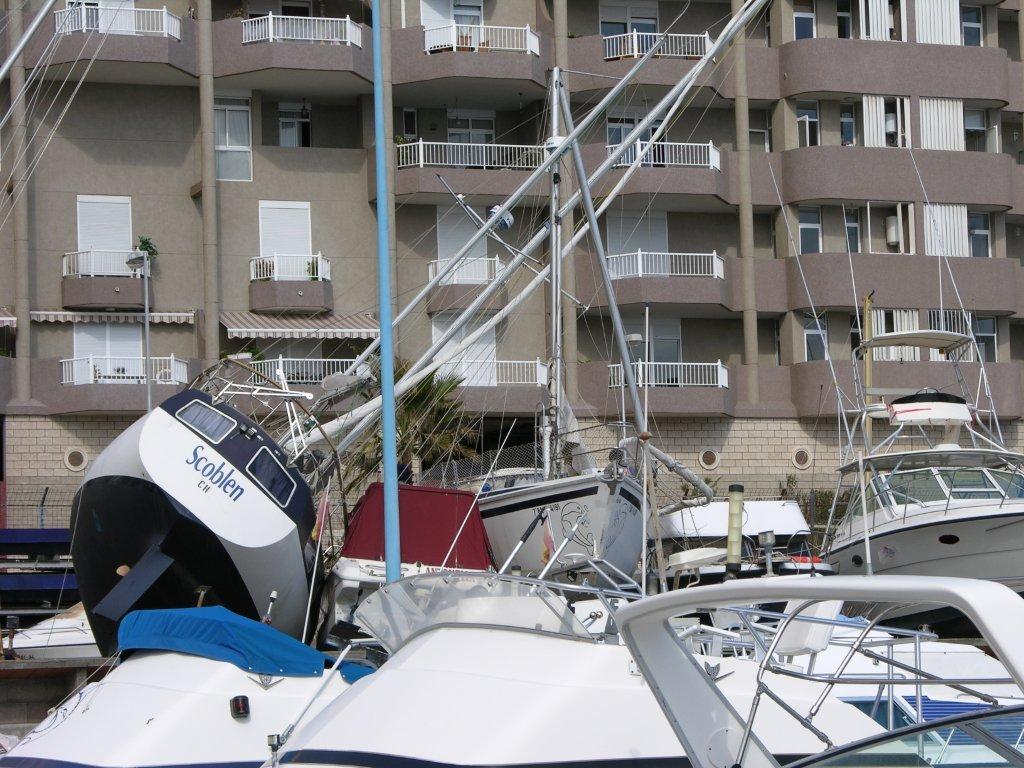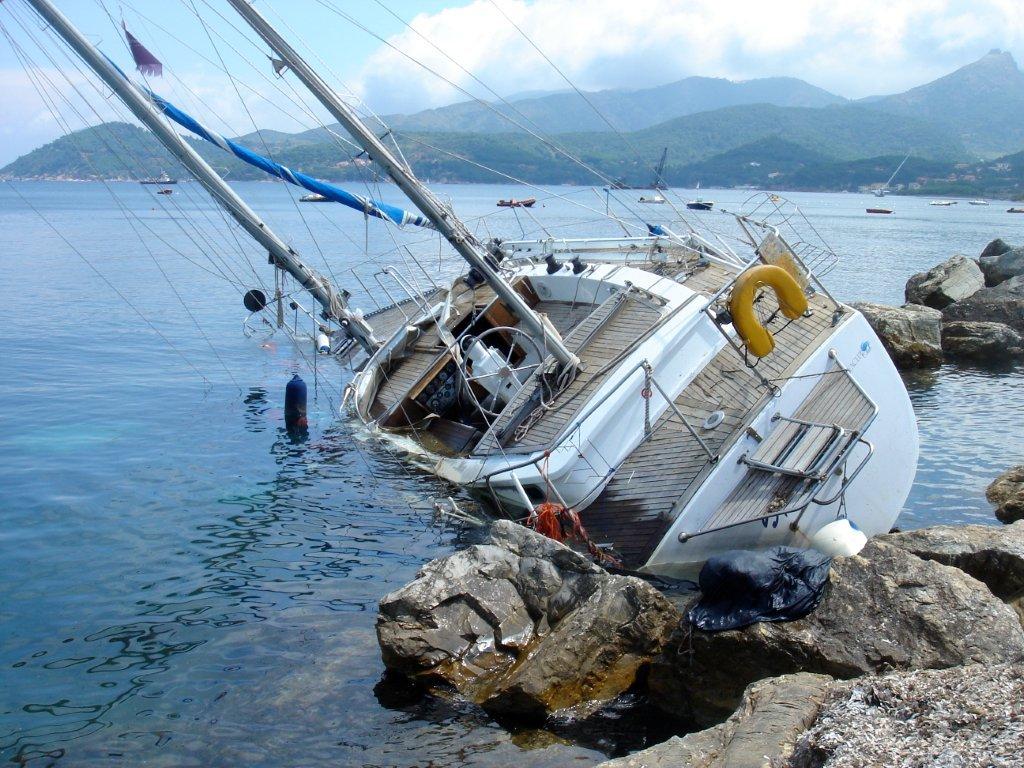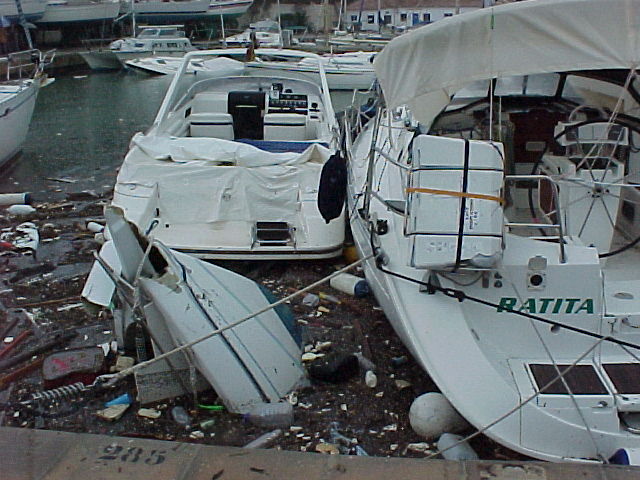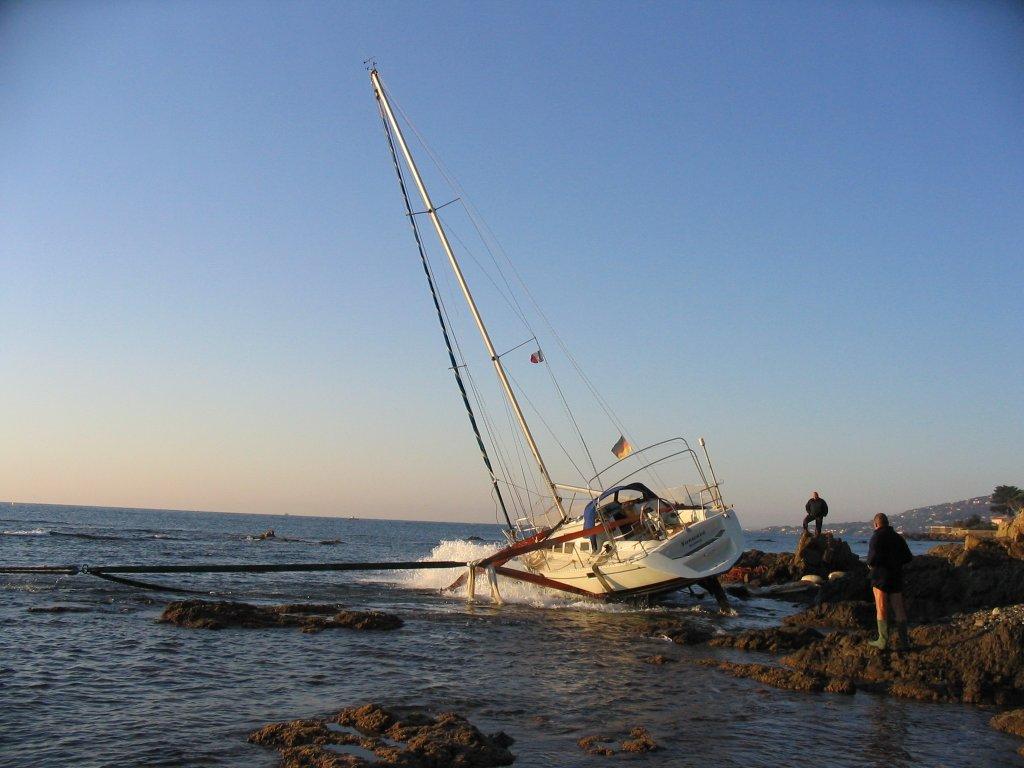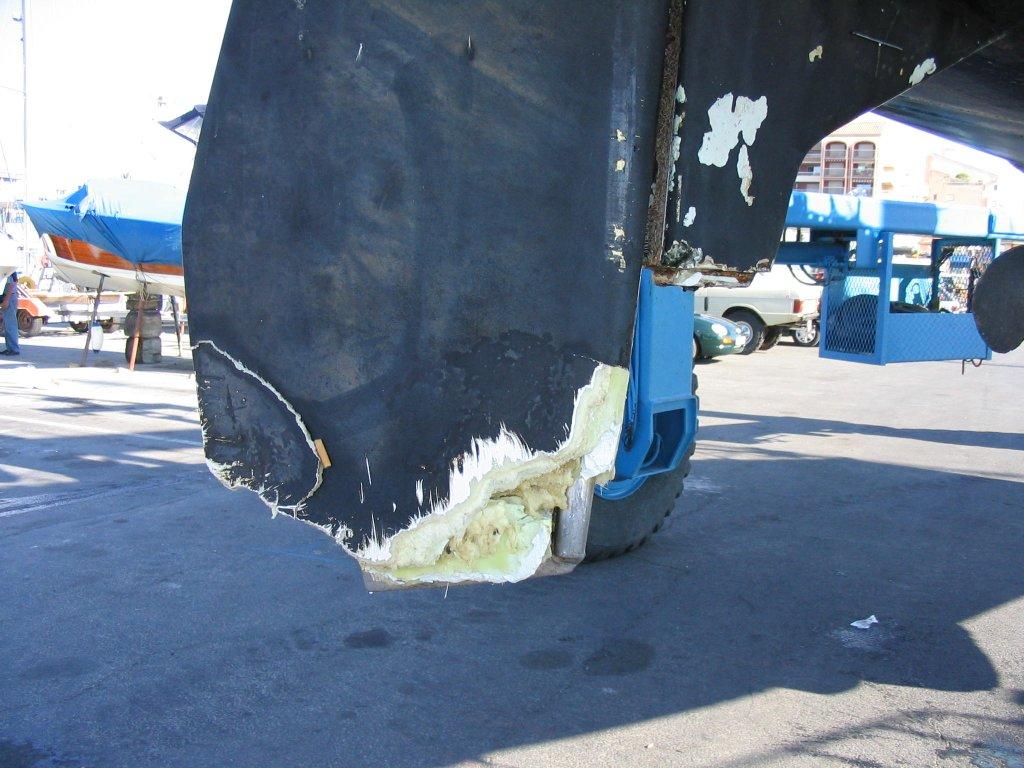 Almost all of the metal yachts built in Germany come from small-scale builders with little or no production automation, so hull costs alone tend towards the eye-watering and the price of a finished boat is seldom less than staggering. One-offs aside, Germany is quite insignificant internationally as a producer of aluminium yachts; in fact the only German company to have achieved significant numbers is Reinke, whose hard chine designs can also be built by fearless DIY-ers (just how many projects there are languishing half-finished at the end of gardens all over Germany after would-be boat-owners found the work harder than anticipated, the costs more than they could stomach or the looming prospect of divorce too unattractive to contemplate nobody knows, but it's likely to be more than a few). Self-build projects offer little prospect of adding value, as no matter how well they may have performed in use, home-made boats always bear the stigma of amateur construction and the associated fear that perhaps not everything has ended up quite as it should. Building a boat represents a much more complex undertaking than something like building a house and many sailors have found their self-build dreams in tatters sooner or later because they embarked on the adventure without having had the scale of the task made clear to them.
Although Germany has several manufacturers capable of holding their own internationally in the field of production GRP boats, it has seen little if any significant innovation in the production of aluminium hulls. We need look no further than Holland though for a good example of what can be achieved.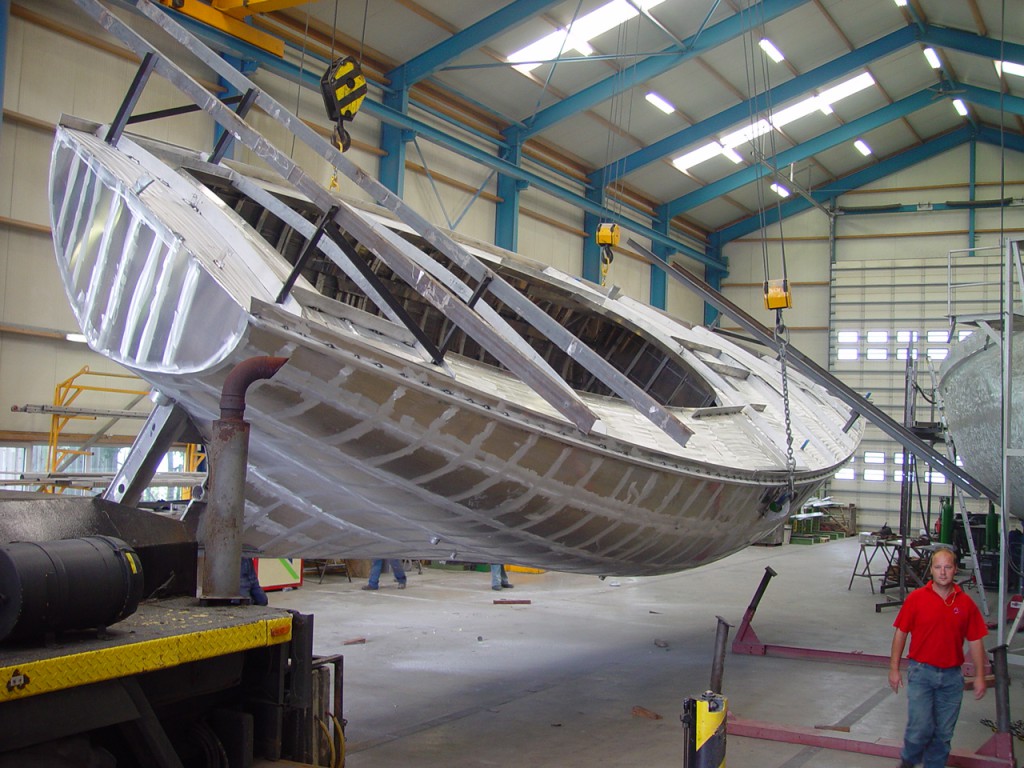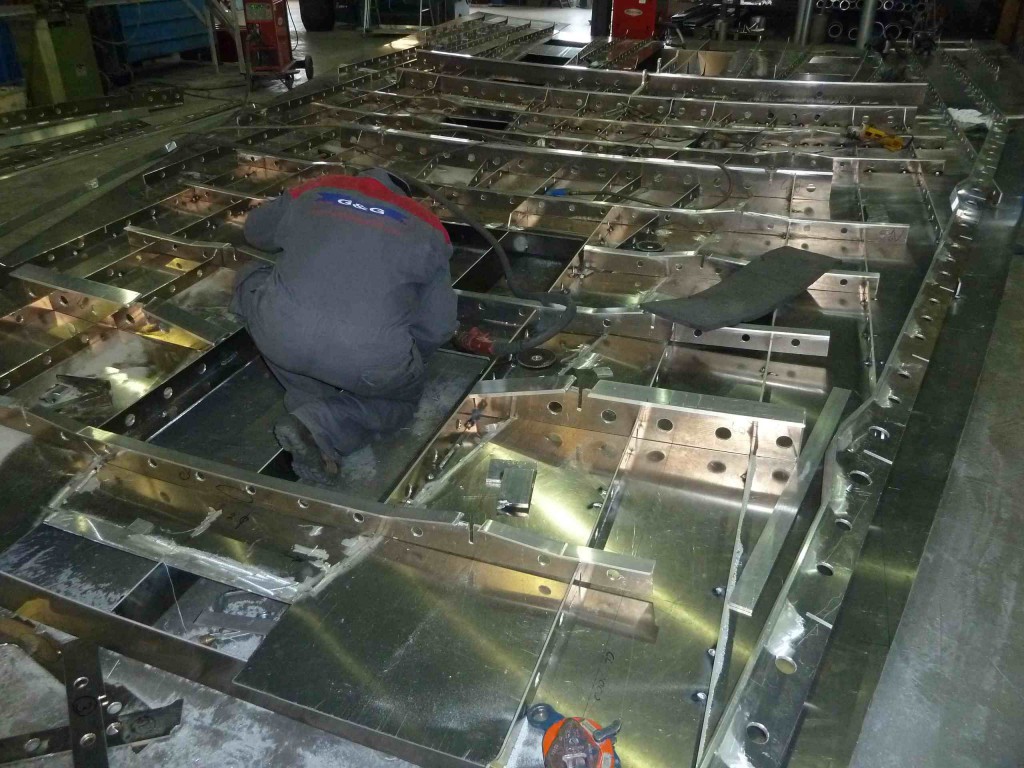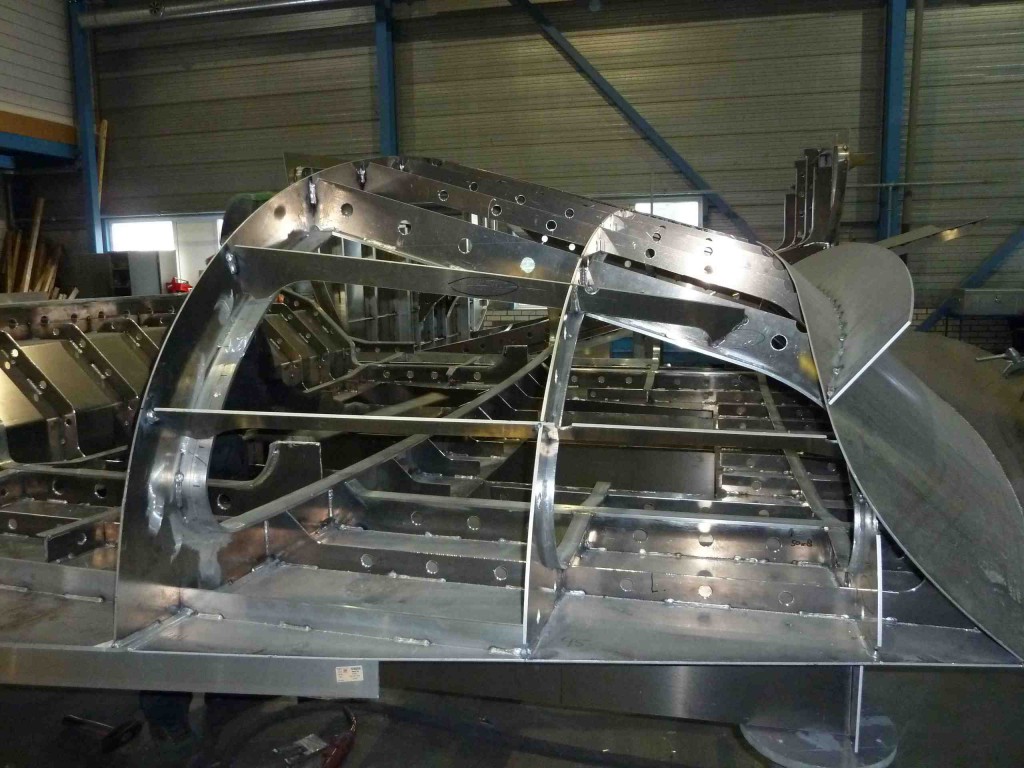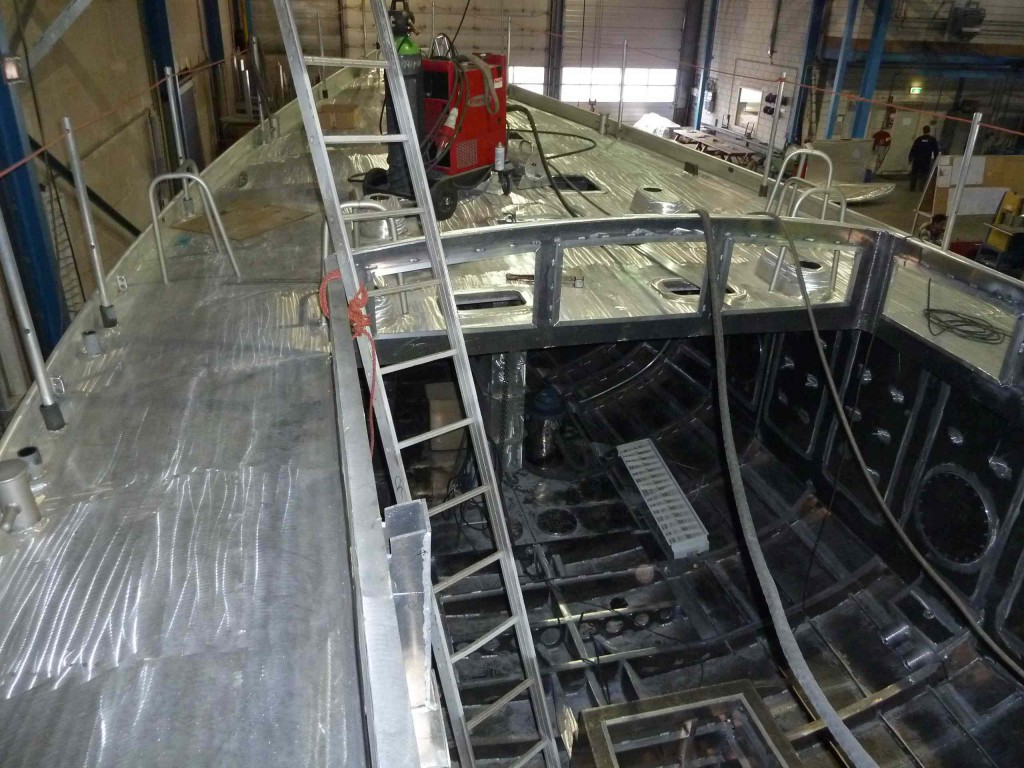 The Dutch have quite a number of yards that have transferred the production methods learned in ship-building to yacht construction: computer systems control the entire process, from lofting whole sections to cutting out the various components (using plasma cutters) and shaping and finishing them, which makes it possible to produce a finished hull with minimal tolerances and very smooth lines. The result is yachts with a perfect surface finish that need no more than sand-blasting; filling and painting are seldom required.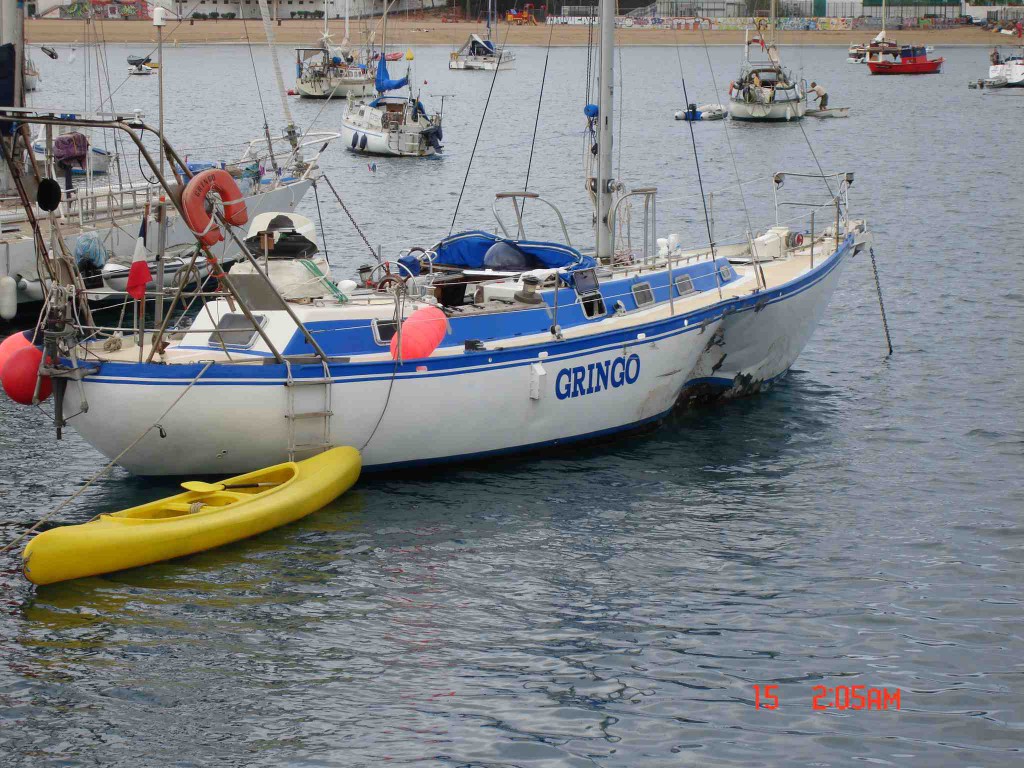 The traditional frame designs and spacings used in aluminium hull construction of course make it enormously strong too. Even grounding, encounters with ice and other sleepless-night-inducing impact scenarios need not necessarily be a problem for a well-found aluminium yacht. The fact that hulls built in seawater-resistant 5083 grade aluminium do not even need painting means they are ideally prepared for the knocks and dings of everyday use – and further underlines just how different they are to modern eggshell-thin GRP equivalents, which have little in the way of load-bearing structure and seem decidedly fragile by comparison.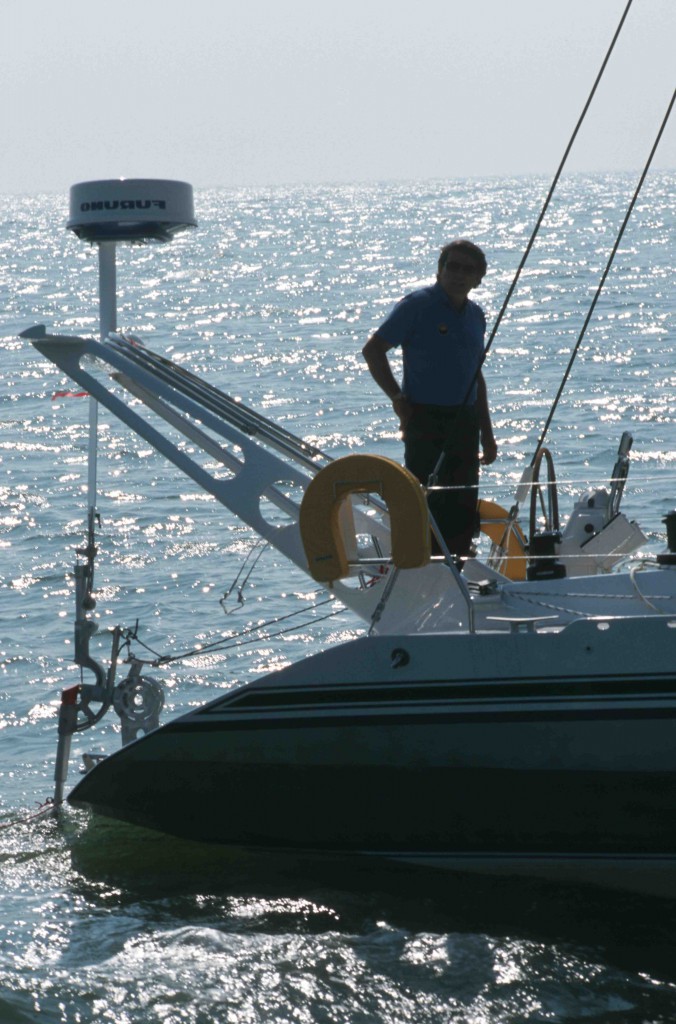 Aluminium even has advantages over steel, as Jimmy Cornell, who has been around the world with both, neatly summarises: on his steel boat, the paintbrush used for touching up after the bumps and scrapes of harbour life seldom had a chance to dry, whereas errant helms careless enough to make contact with his aluminium hull received nothing but a smile and "Have a nice day!" After ten years and something like 80,000 nautical miles of sailing, his OVNI 430 still looked fresh as the dew and eager to set out adventuring again with her new owner.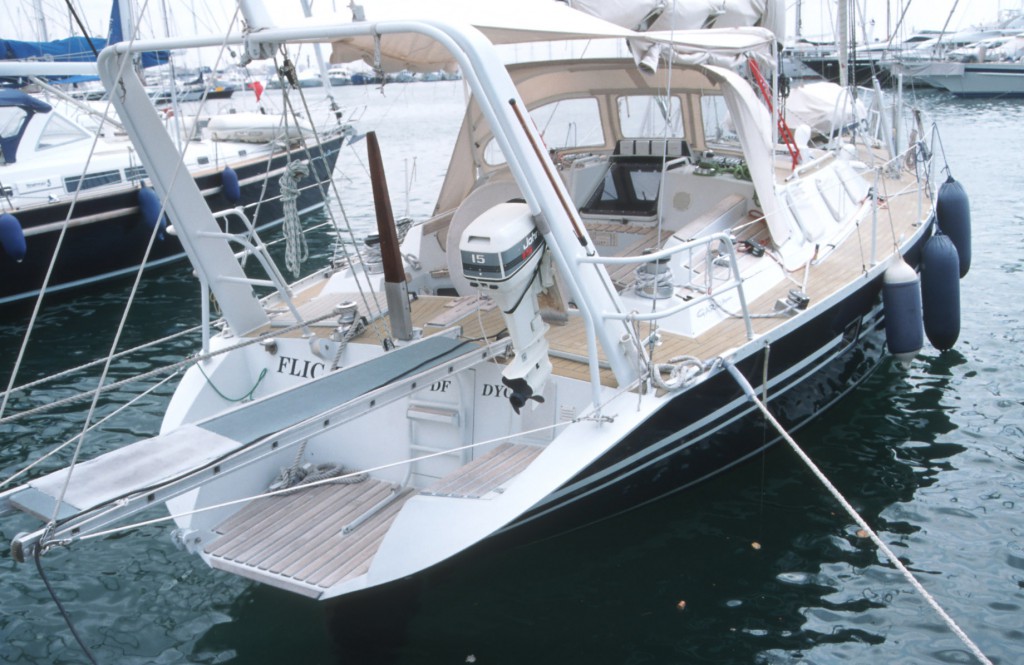 Anyone who has seen how production OVNI yachts take shape at the yard in Les Sable d'Olonnes will understand very well how they have come to be so popular. They are only moderately more expensive, relatively-speaking, than GRP boats, demand and lead times are enormous and the second-hand market is quite stable, as if there had been no financial crisis at all. France has always produced a large number of aluminium yachts, in part perhaps because Eric Tabarly adopted the material early on for his Pen Duicks, but also because French yachtsmen and -women tend to sail more, harder and in tougher conditions. France, remember, is different. A true nation of seafarers, the French, seadogs and landlubbers alike, revel in the record-breaking exploits of their sailors and turn out in huge numbers to support and honour the country's nautical heroes with a passion reserved in most other countries only for football.
Chatam, Chassiron, Dalu, Damien, Garcia, Levrier de Mer, Madeira, Maracuja, Meta, Romanee, Trireme, Trismus, Trisbal, Reve Tropique, Via: largely unheard of in the wider world, all of these highly robust yachts – some available in steel only, many in steel or aluminium and some in just aluminium – have an extensive history of bluewater voyaging, are lively and long-lived and find themselves much in demand.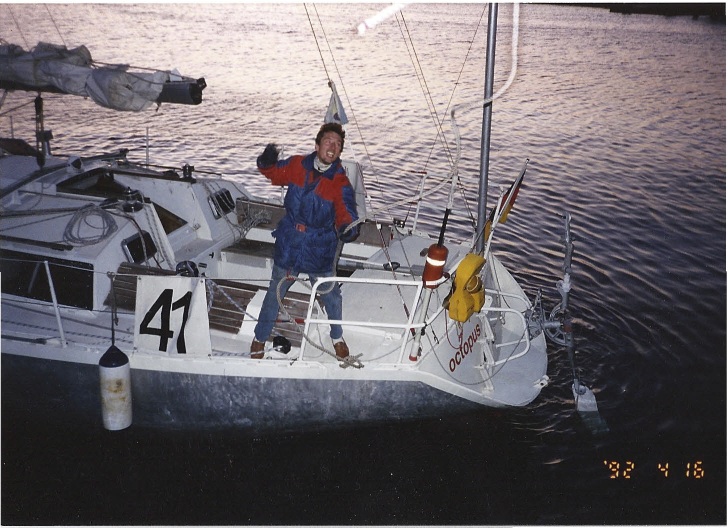 German circumnavigators Astrid and Wilhelm Greiff, long-standing friends of Jimmy Cornell and representatives of World Cruising, completed their lap around the world some 20 years ago in a French Via 42, a boat whose builder subsequently ran into financial difficulties when its great attention to detail turned out to be unprofitable. Via centreboarders, with their skeg- and heel-mounted rudder, are today a highly sought-after rarity.
One of the peculiar features of the aluminium boat-building scene is that aluminium boats very seldom make an appearance at boat shows. Why should they? It's not as if the yards are short of orders… While this alone speaks volumes, it is also probably worth mentioning again that the cost of attending boat shows, like other marketing and sales costs, passes straight into the purchase price. Hence a manufacturer that can market its yachts effectively without having to stump up for boat shows can put more of its revenue into delivering a high-quality product. Painful it may be to admit, but logically it makes perfect sense.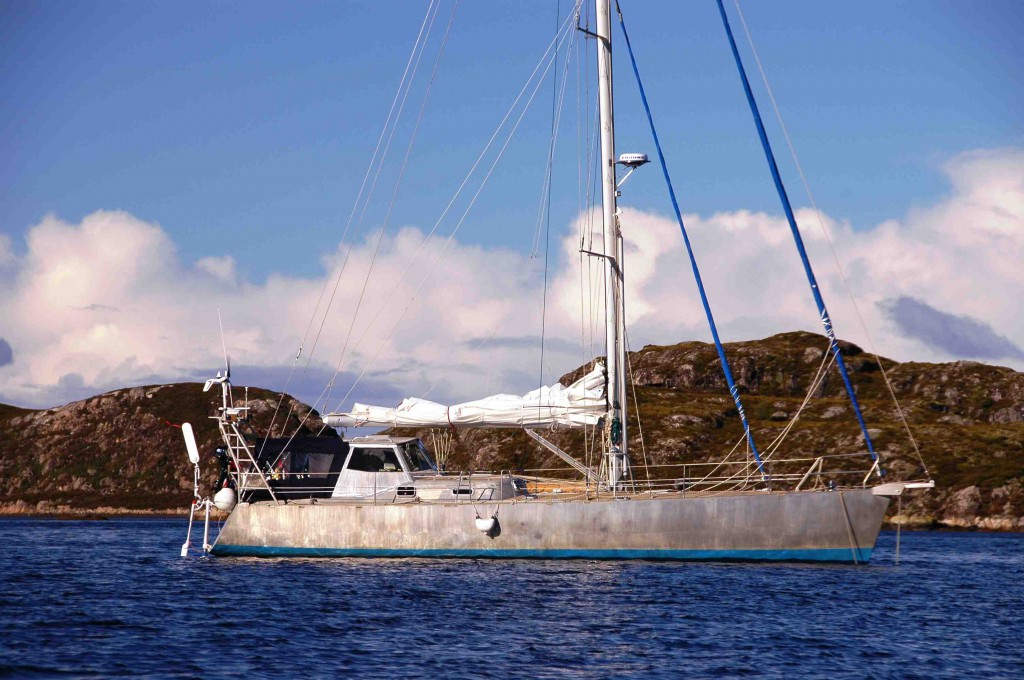 NORDSEE yachts, all of them built by Dübbel & Jesse on the island of Norderney on the German North Sea coast, enjoy legendary status in Germany and are highly prized in the second-hand market. Few ever come up for sale, however: once acquired, they tend to become family heirlooms, with successive generations of sailors appreciating their outstanding quality and building a firm conviction that after this, any other boat would be a backwards step. Unfortunately the production of Nordsee yachts ended with the tragic death of one of the yard's proprietors, Herr Dübbel, and today BENJAMINS in Emden, close to the Dutch border, is probably one of the few German yards still building aluminium yachts professionally in any significant numbers. Skorpion yachts from the FELTZ YACHT in Hamburg also have a solid reputation in the bluewater community. Feltz still works in both aluminium and steel, although most of its business in recent years has come from public authorities and the commercial shipping sector.
The way that aluminium and steel boat-building has fallen out of favour in Germany cannot be explained by any lack of demand, but it certainly does take entrepreneurial vision to guide the development of a yard in such a way as to permit the production of attractive yachts from good designers using the latest construction methods at a price customers will be willing to pay. The Dutch have a thriving and technologically advanced boat-building industry capable of fabricating eye-catching vessels at a reasonable price, so it is no wonder we immediately look to our tulip-raising neighbours whenever the conversation turns to metal yachts. Visit Kooi in Makkum or Koopmans in Sneek and see just how professionally they go about their work and I think you will immediately appreciate why those who sail them have no hesitation in giving these wonderfully robust yachts their full trust right from day one.
Peter Foerthmann
ññ