DSCHUNKEN SCHOONER DORY DO IT YOURSELF IN THAILAND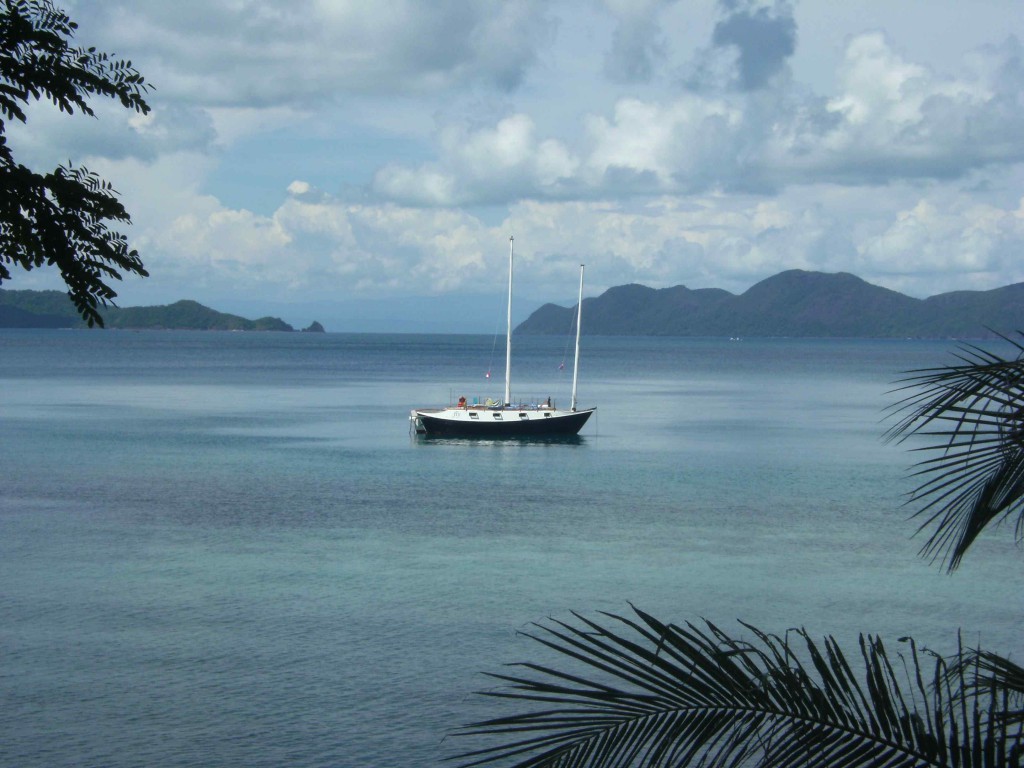 Hi everybody!
Sorry for not sending some update earlier, but I was just very, very busy, and tired.
I hope you are all fine and well doing.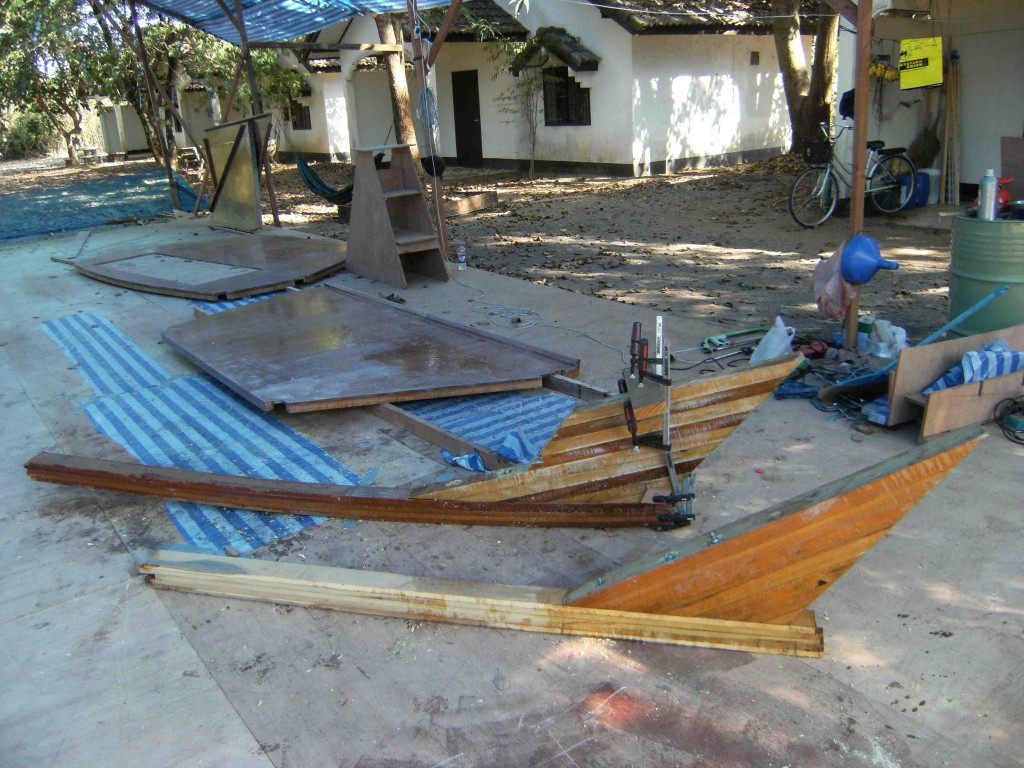 So the boat. It worked out more or less well. When I started there was a lot I wasn't to sure about if or how I can do it. Tools, Construction steps, how too turn it over.
Some things were then more easy and quick, others took more effort and some drove me a little grazy. But 2 weeks ago was turnover – day which I feared from beginning on and I got asked from people about the most. Thanks that we have consumed by now 3 mattresses, (don't think bad!, see the first one behind the bungalow where Noy deponised it and you know why), I had some perfect protection, and the trees are just placed as they were planted for holding the ropes.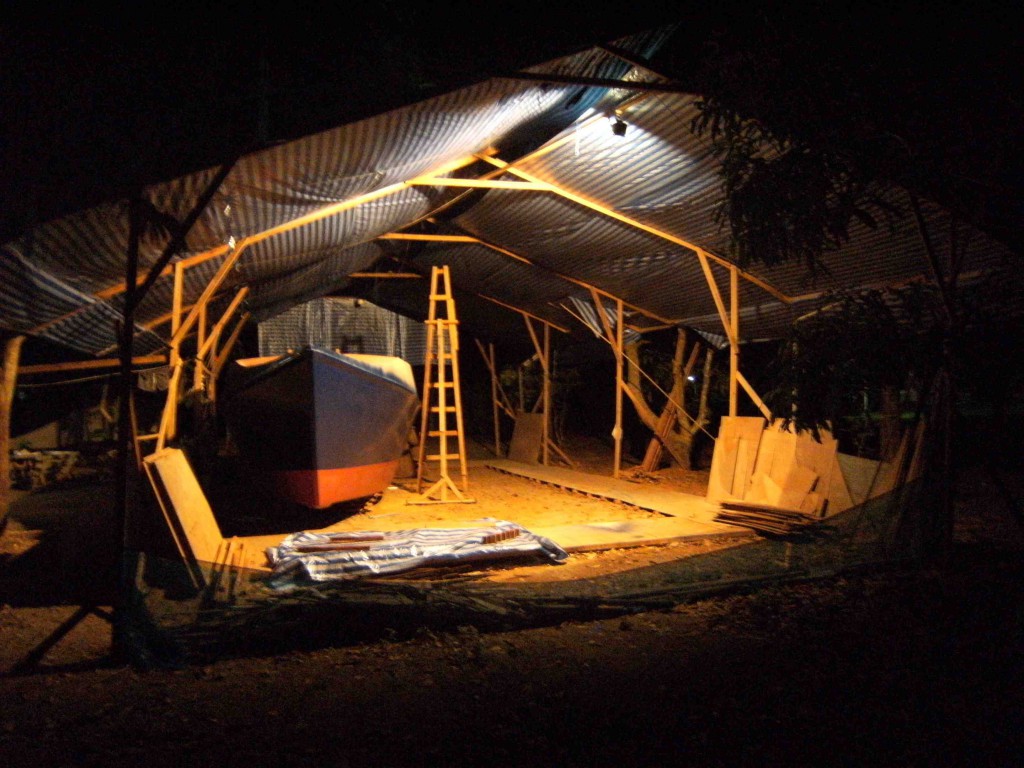 It took two days, overnight the hull was hanging on the side and I was a little concerned about something to break. Was a bit of a stiffness and resistance test also.
I'm in Bangkok now. Things are back to as normal as possible, but still with a curfew in place and lots of army out on the streets.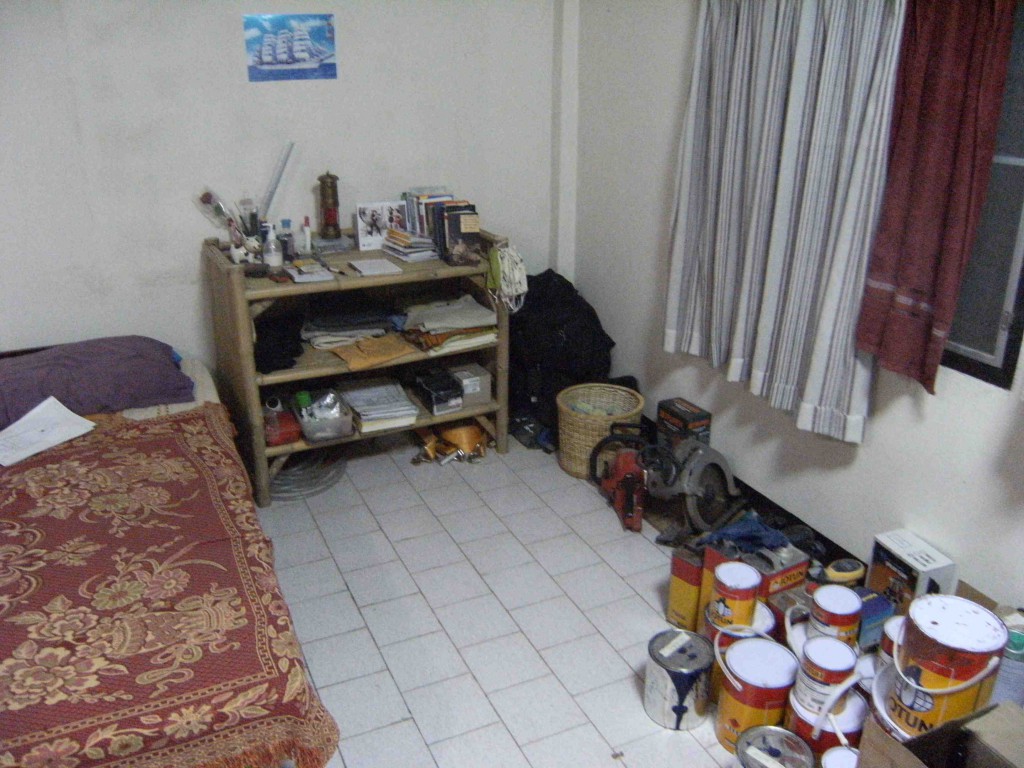 As Noy a long time ago once said, the rich don't care about the poor, and she shook her hand. And she dislikes Taksin and the reds.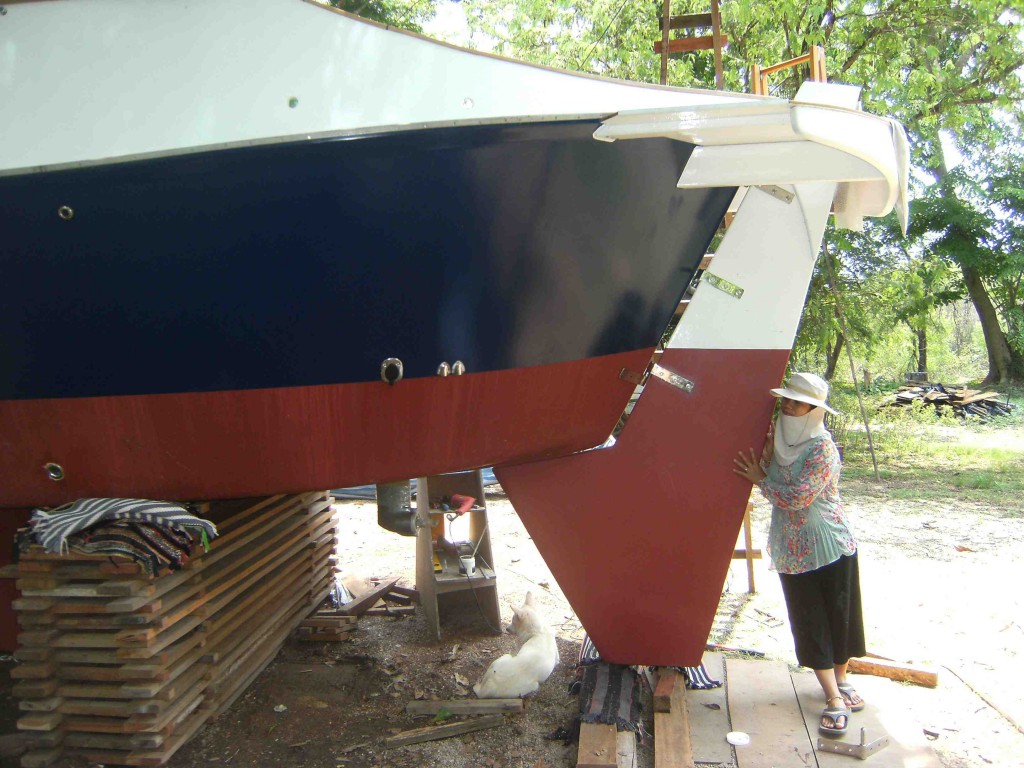 When fighting started before Songkran we left for Trat in the morning. We went to a restaurant there to eat and on TV were the first pictures of the army firing tear gas grenades and rubber at Phan Fa. Shit we thought. Wolfgang from the orchid, grumpy as ever, just meant, wait a bit, when they get grazy they kill all. And left. We went to Laem Ngob and he was right. It was already dark then. On Tanao, on the burger king end of Kao Sarn, they shot each other, and it went on for hours.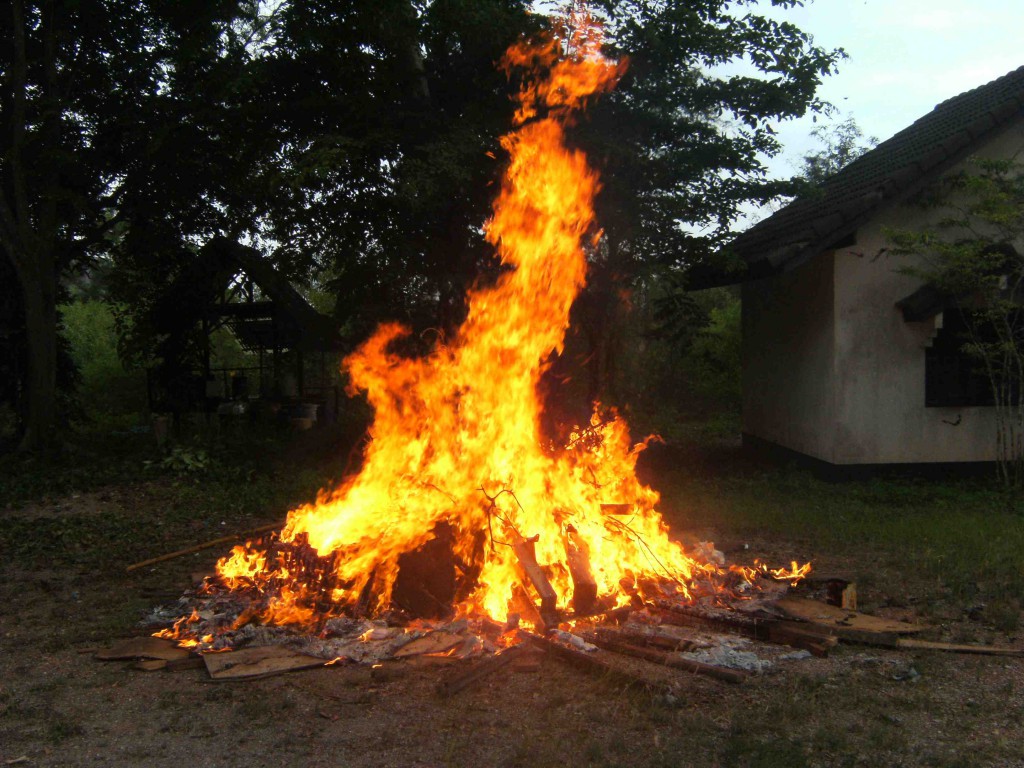 Noy has her flat there. She got called from friends she worked with before around the corner. Where are you? I was impressed how she took it. "Good we went today". The next day in a report she saw interviews of people she knows and who have shops there. Every shop on on side of the road has been hit and has some bullet holes now. 3 weeks later we were back again, a super grazy – loud Thai band on the exactly same spot, Kao Sarn summer concert it was called.
I'm writing much more as I wanted. Anyway, I think all of you like this country and follow news as much as you can.
In 2 weeks I'm going home for about 4 months. Looking forward for a break and a change.
Would be happy to see you next time (again). Guests are always welcome and a good excuse for having a break also.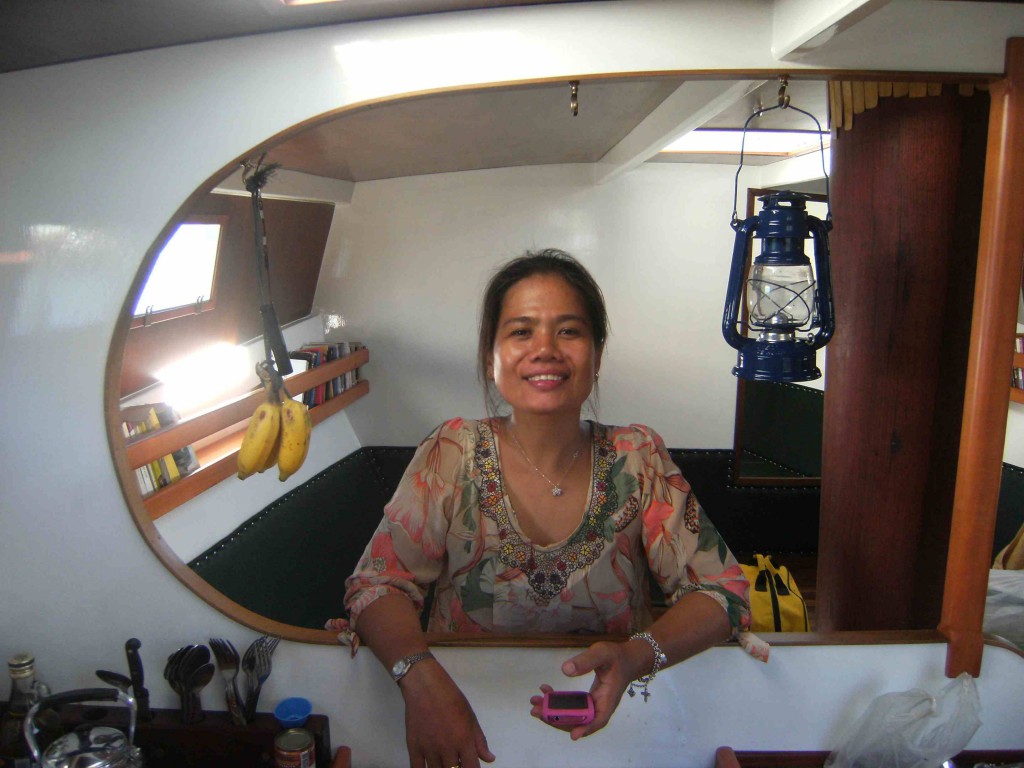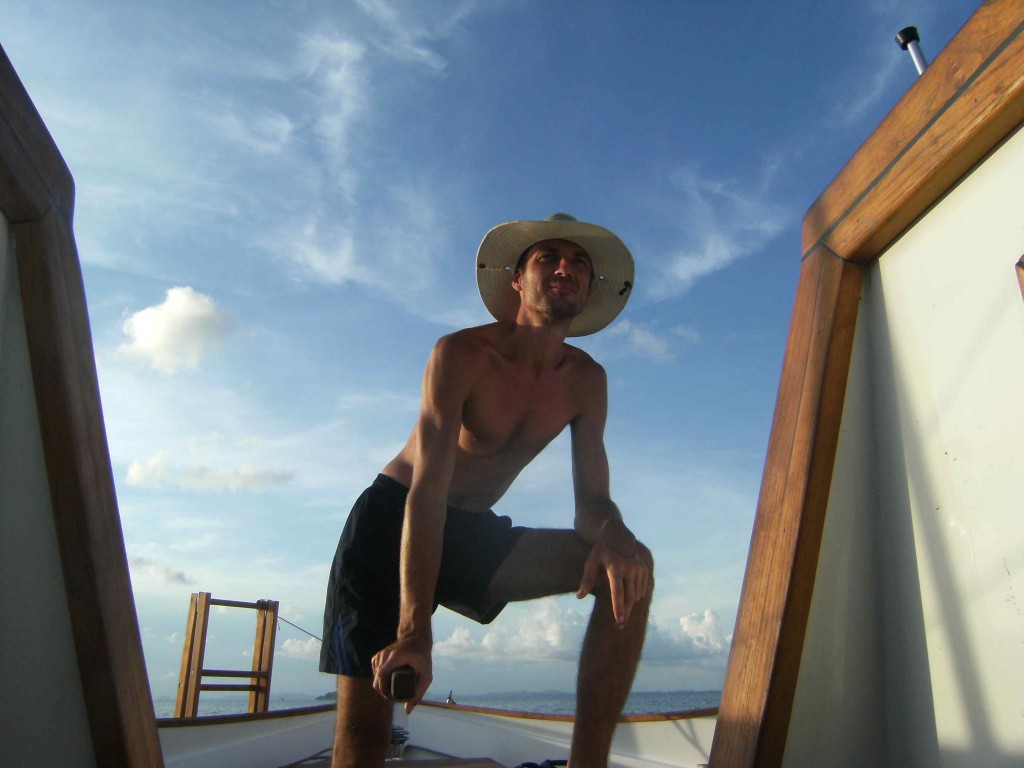 Like Paan, coming around with ice cream on sticky rice in the afternoon, swinging in the hamock, pork ribs and beers in the evening.
And I have to be thankfull to (grazy) Noy, insisting to come with me and take care. Thais say you can't work and do your own cooking and so, and I'm willing to agree. Wouldn't made it in this time and I don't know if at all.
For different reasons.
All the best
Alex      weiterlesen>