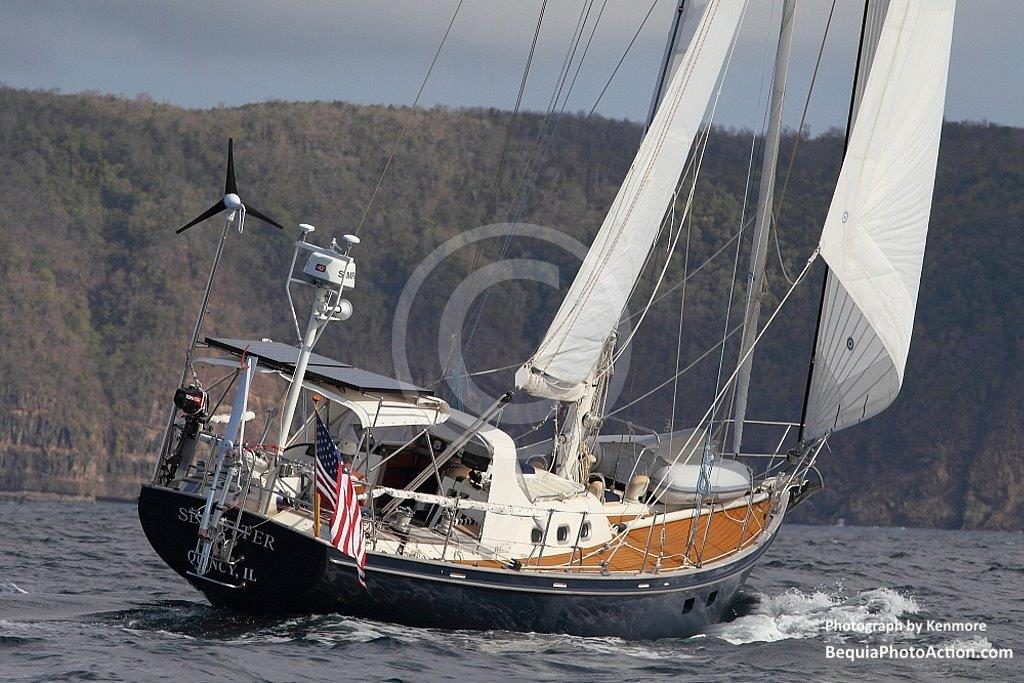 Hello Peter,
I have now sailed my Koopmans 43, Sea Otter, to the Eastern Caribbean from Texas several times, about 14,000 miles total, always using the Windpilot, and I was always sailing singlehanded. I could not do that without the Windpilot.
I have attached a photo that was taken as I approached Bequia. Unfortunately, I was hand steering and did not have the servo rudder in the water. I plan to head towards Panama soon.
You have a great product, but what makes it even better is your personal attention, dedication and incredible service and advice, all of which is very difficult to find these days. I enjoy reading the website, and it is good to see someone with a sense of humor.
Kind Regards,
Bob Router