If the lively response to the first part of this blog on the German internet forums is anything to go by, this matter may be even more controversial than I suspected: the hornets nest has been stirred, sensitivities have been pricked and unsettled sailors are taking to their keyboards to explain and defend their views and decisions. I would say that one could write heavy books on the subject of these deliberations, but as it happens, most of these books – presenting a variety of perspectives – are already out there.
My take on these complex issues is just that: my take. My expertise lies in self-steering and in helping yachtsman and yachtswomen gain a little respite from the tiller or wheel at sea. I do not claim to have eaten the tree of knowledge leaves, bark, beetles and all! The fact that after several decades in the business and dozens of boats of my own, I find my conversations with a global sailing community increasingly focusing on boats as such rather than 'just' the choice of windvane, has helped to keep my job stimulating and has led me in the process to develop a particular point of view.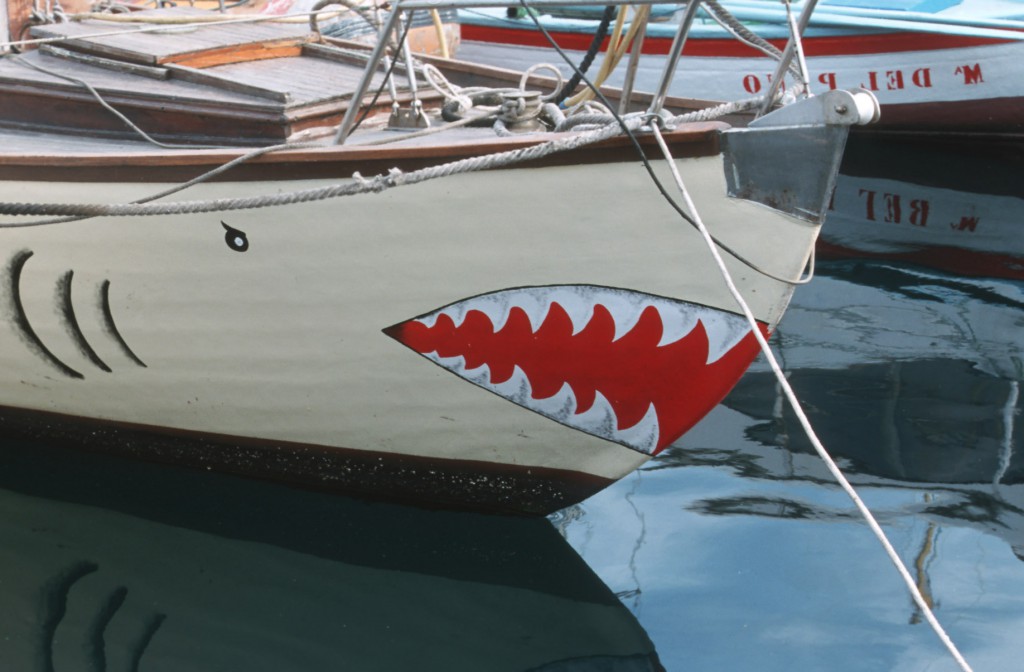 I believe proper consideration of these ideas based on a rigorous investigation of whether modern is always better could trigger – or at least sow the seeds of – a seismic shift in the way some sailors think about boats. Trying to phrase the arguments involved in simple black and white terms serves no purpose in the same way that no one material can always be the right choice for every boat: just as GRP has its osmosis, aluminium its electrolysis and welded steel its rust, so the plank has its worm. While we have to make a decision, we know that compromise is the real name of the game.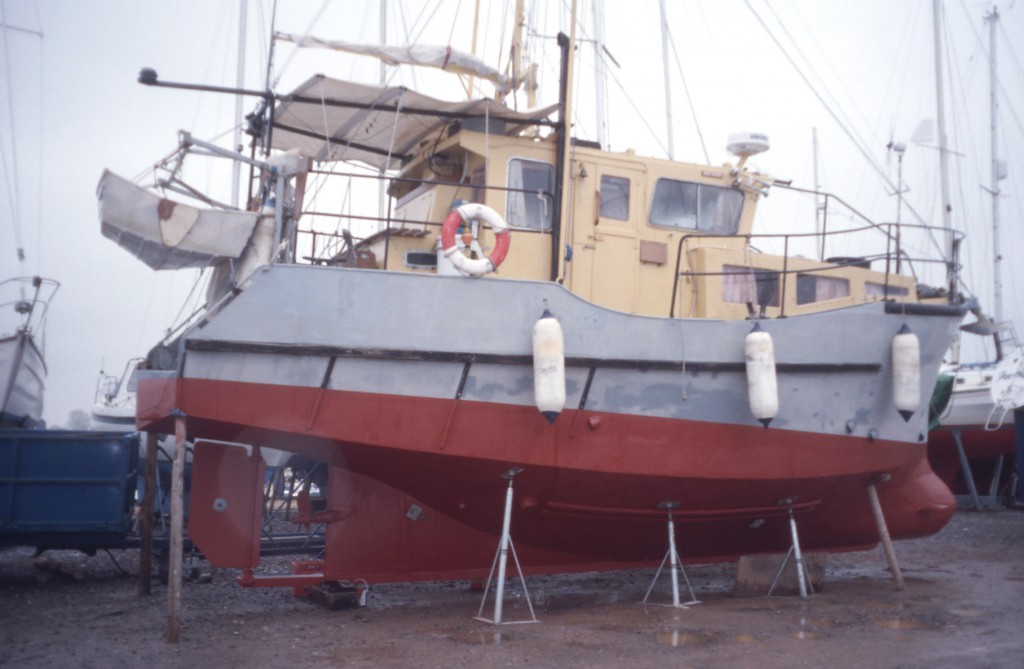 Some compromises are better than others, however, and what better way to start an exploration of their relative advantages and disadvantages than with the observations of a certain grey-haired character who, though his age might suggest a rather conservative angle, derives his opinions directly from experience and careful reasoning rather than dogma and stubbornness. Knowledge is a valuable commodity and one it's hard to have too much of when looking for a new home on the seas.
Although the ideas discussed here relate first and foremost to the yacht intended for longer voyages, it cannot do any harm to reflect on them and how they might apply whatever you have in mind. Sailors are dreamers and their dreams – irrespective of whether they ever come to fruition – almost always revolve around open water and distant islands and it consequently makes sense to consider how the picture may have changed over the years in terms of the quality, robustness and price of the great proliferation of production yachts in which we are now invited to trust. Lucky indeed the sailor who manages to plot a smooth passage through these treacherous waters and find a boat that lives up to expectations even after the trials of long-term use.
Much of the first part of this blog concentrated on the impact of changes in boat building methods, industrialization and value-added considerations in large-scale GRP production on concepts of and approaches to hull construction. Today's production GRP yachts have become far removed from the traditional understanding of what a hull should be and how it acquires its strength. Traditional structures are not necessarily the only solution, but the sense of security their solidity conveys is certainly a nice feeling.
I believe that boats were built better in the past essentially because the methods then employed produced a more robust vessel. And in those days hull, keel and rudder formed a single strong unit, which is always a plus in my eyes. The hull of the typical modern production GRP yacht (I will look at metal hulls another time) consists of just a shell. Keels are manufactured separately and then bolted on, which is both practical – from the manufacturer's perspective at least – and reduces costs. The implications of the shell approach for bonds, joins, seaworthiness and endurance are widely understood.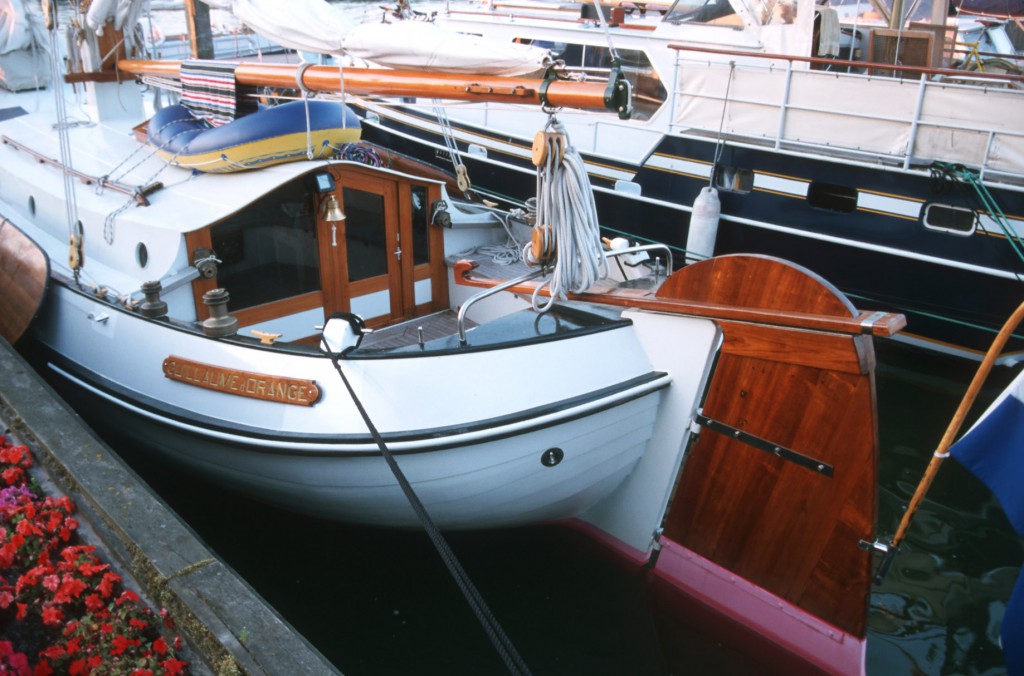 It is no accident that modern underwater shapes always include bolt-on extremities in place of the traditional V-form forefoot, guarantor of a smooth ride through waves, good seakeeping and relative peace and quiet down below. Today speed often seems to be the only element of performance that counts. The gung-ho yachtsman can imagine nothing worse than being passed to lee by a bathtub and inherent strength is the asset many seem willing to sacrifice – at times apparently without even beginning to consider the consequences – on the altar of vanity. Why else would it be that more and more offshore events, even those organised primarily for cruisers, are making it mandatory for participants to carry an emergency rudder in order to spare the rescue helicopter the need to launch every time a steering cable jumps off a block?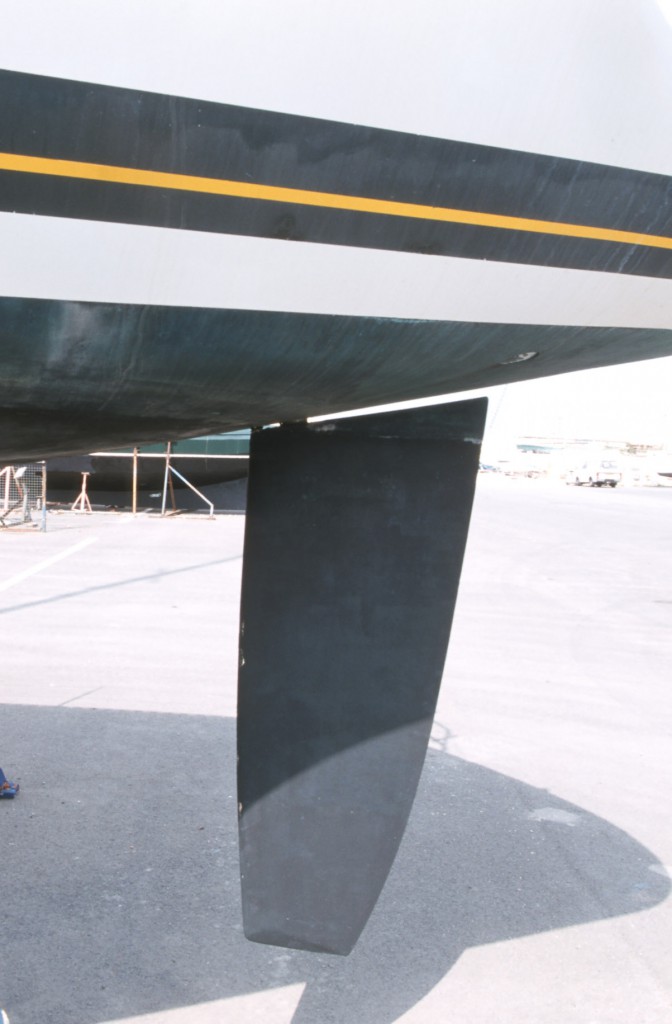 A quick glance at the spacing of the rudder bearings and the leverage that can be exerted on them in most modern designs should provide more than enough material for seafaring nightmares. A spade rudder is certainly efficient in form and effect, but it also makes a tremendous lever and experience suggests the force applied at the bottom at times exceeds the strength of the mounting structure at the top. Not everyone can walk on water and those of us who can't might do well to avoid knowingly putting ourselves in this situation rather than just trusting the sat phone, EPIRB and shortwave radio to buy us a second bite at the cherry.
One Kiwi professional delivery skipper is said to have "worn out" several balanced rudders in the course of taking a European production yacht home to New Zealand. Stories of problems with keels and rudders fill an increasing proportion of the nautical press – although, since they tend to affect solo sailors with the necessary wit to find their own way home, they seldom make headlines outside of the sphere of sailing.
Performance (insofar as it is confused with speed) also has another dark side of which anyone who values the chance to sleep in peace at sea ought to be aware. The number of sailors quickly and quietly trading in their fast rides for better all-around offshore performers is rising rapidly. One seafaring family recently sold their brand new yacht in a hurry at the end of its first bash across the Atlantic, preferring instead to continue their planned trip around the world with a 40-year old classic. While expensive in cash terms, their decision has proven to be the right one and they remain very happy with their replacement to this day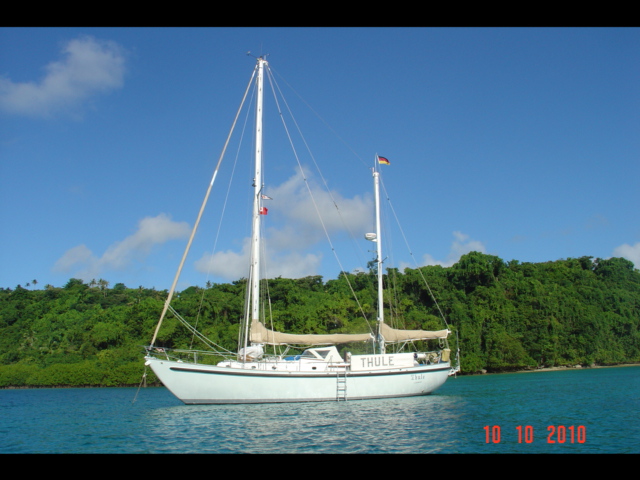 Others have been less fortunate.
Swiss circumnavigator Thomas Jucker puts it very succinctly: "Sailing to New Zealand around the Cape of Good Hope in a lightweight boat is actually not particularly difficult – but it isn't much fun either." Jucker currently sails a Bristol Channel cutter.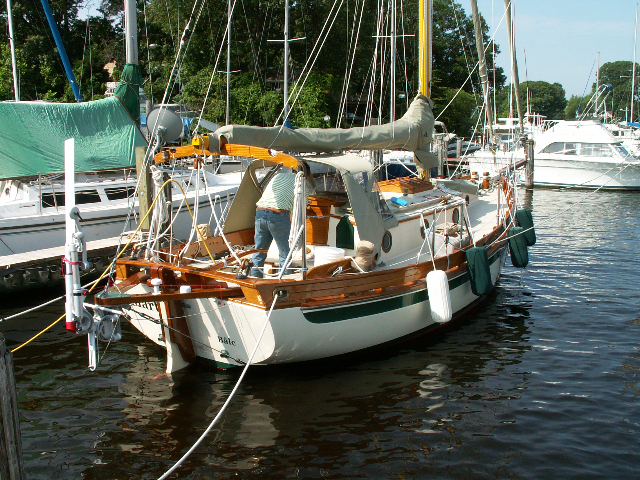 .
Just anecdotes? Of course, but there are plenty more where they came from and they tell a consistent story – a story even ordinary sailors who do not spend their whole life at sea would do well to heed if they really want to be able to trust in their boat. The open ocean, of course, has no monopoly on uncomfortable conditions: the combination of strong winds, powerful currents and prominent landforms can put yachts to the test even close to home.
When every week brings new models, glowing test reports and more slick marketing to match and when each successive development seems intended only to make us forget what has gone before, it takes a stoical composure to read between the lines and seek out the real purpose of this spiral of gloss. We can be certain, however, that new does not automatically equal better. Older boats still making their way under sail have proved they can last the distance: novelty in and of itself is no reason suddenly to consign them to the yacht cemetery!
That, at least, is the conclusion so far of
Peter Foerthmann