PACIFIC PLUS – DEVELOPMENT
The 45-year history of Windpilot is peppered with trailblazing innovations. Founded in 1968, the company hand-built its
NORDSEE, ATLANTIK and PACIFIC systems in stainless steel until 1985, when the launch of the
PACIFIC and PACIFIC PLUS sister models brought a move to sand-cast aluminium.
The next major step forward came in 1998 with the launch of the modular PACIFIC LIGHT, PACIFIC and PACIFIC PLUS sister systems, which Windpilot manufactures using an industrial standard fully-CNC gravity die/permanent mold casting process.
The range then expanded again in 2007 with the addition of the SOS Rudder system, which is available in SOS PACIFIC and SOS SOLO models.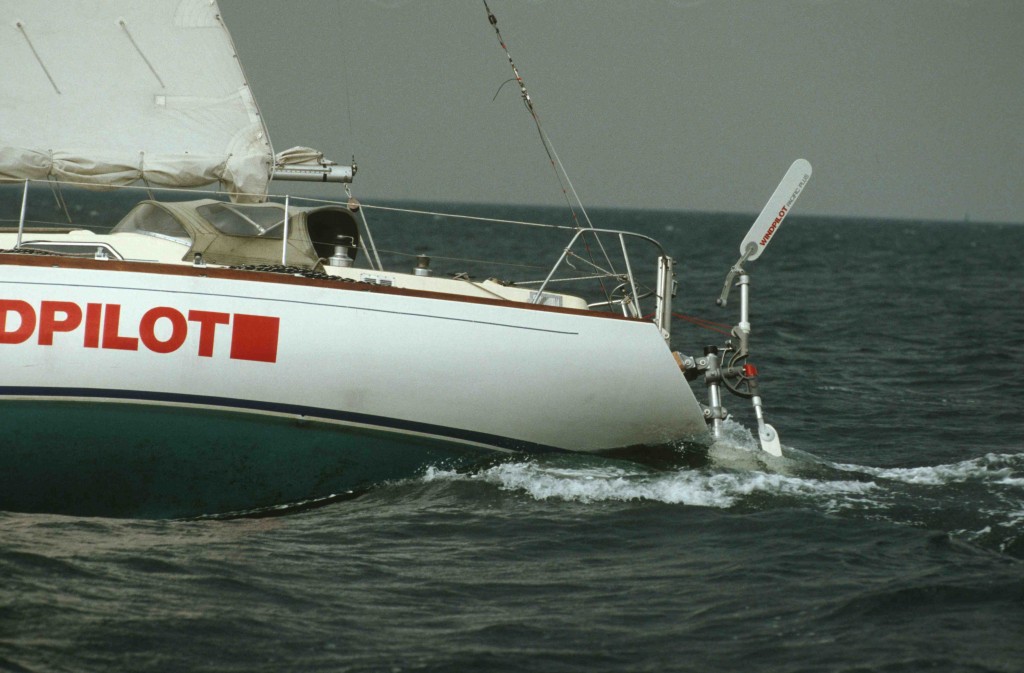 RUDDER PROFILE EVOLUTION
The chronology of the company's rudder system development follows a different pattern. The auxiliary rudders for the earlier ATLANTIK series and the PACIFIC PLUS series between 1985 and 1998 were always manufactured in GRP with an integral stainless steel shaft. Windpilot also manufactured the rudders for the PACIFIC and PACIFIC LIGHT servo-pendulum systems in GRP at first, before switching to wood/epoxy in 1986 and then extruded aluminium in 1998. A servo-pendulum system has to achieve maximum efficiency with a minimal angle of attack, a role for which a slim extruded aluminium section is much better suited than an inherently much less stable wood/epoxy rudder blade.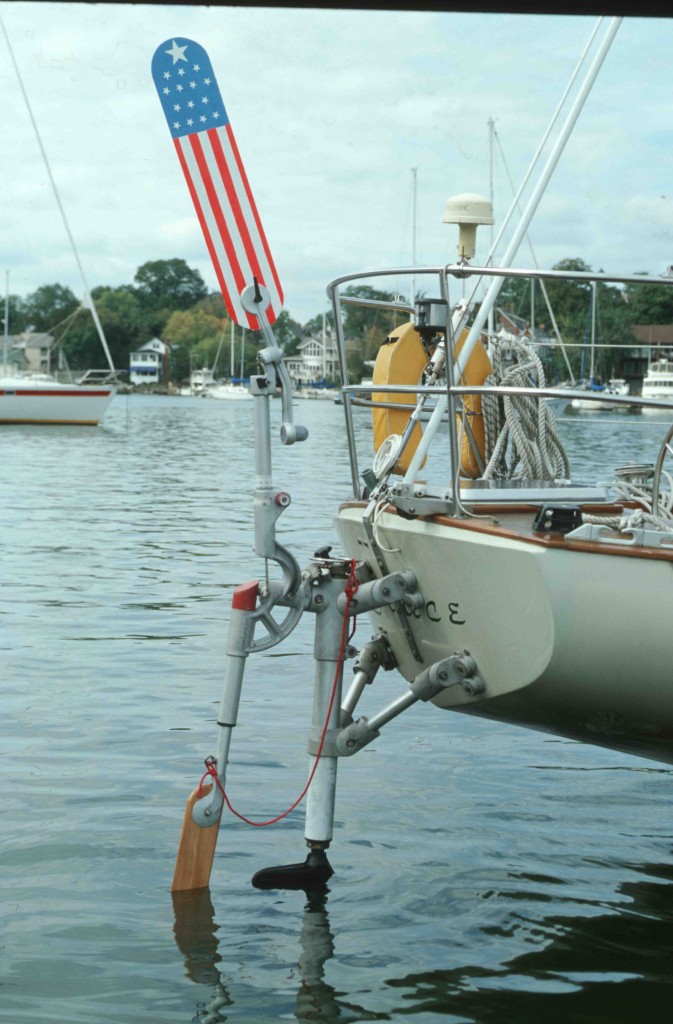 SHIPPING AND THE SIZE PROBLEM
Auxiliary and double rudder systems can be as much as three metres long once packaged for shipping, but for a long time this was no problem either shipping by road within Europe or by air to more exotic destinations. At the beginning of this century, however, everything changed and with virtually all of the main overseas destinations for the cruising sailor lying far from the key international airfreight hubs, it became impossible more or less overnight to ensure delivery for over-size packages. Windpilot sells worldwide from its base in Hamburg, so the implications of this for the company can hardly be overstated. The only real answer seemed to be to develop a solution that allowed shaft and rudder to be separated for shipping – which would involve redesigning the whole auxiliary rudder system.
Working with the HAKO Technologie Zentrum in Trappenkamp, Germany, Windpilot developed new rudders with a stainless steel (PACIFIC PLUS I) or aluminium (PACIFIC PLUS II and SOS Rudder) shaft and immediately began manufacturing them in polyethylene using the ROTATIONAL MOULDING process.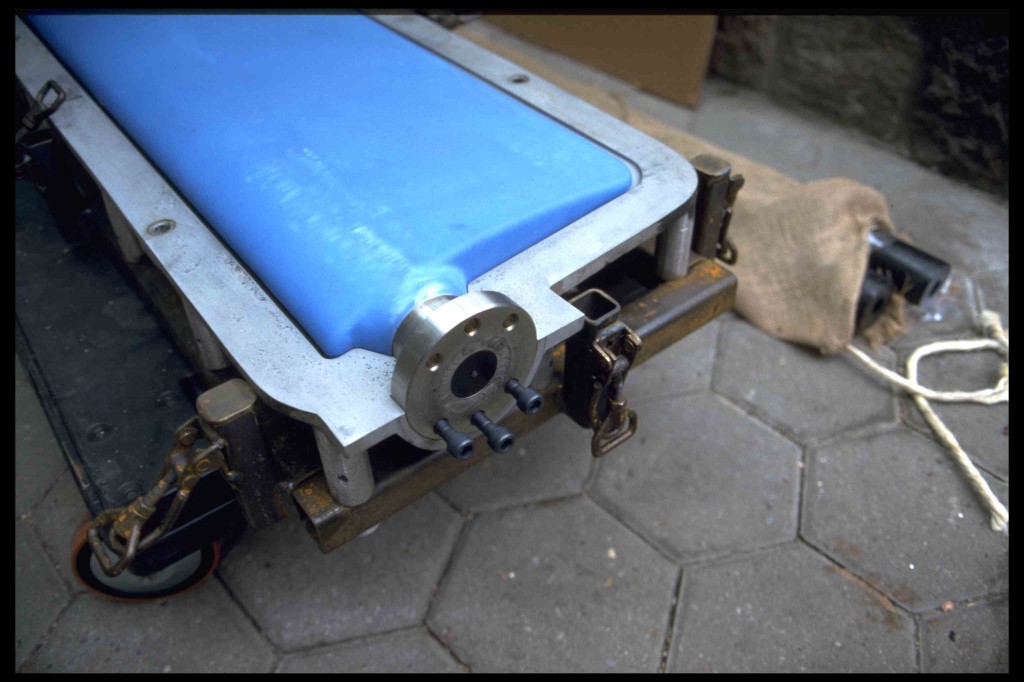 The advantages of this new approach included the fact that the rudders were buoyant, which reduced the total system weight at the stern (approx. 10 kg). On the other hand, the surface of the rudder blade did not cope as well as GRP with mechanical stresses due to the nature of the material and the polyethylene foam filling.
All auxiliary rudder and SOS Rudder system designs at this point still reflected an understanding of fluid dynamics and required angles of attack that had changed little in decades, but yacht design and construction have moved on enormously over the same period and far more is now known about improving efficiency and speed potential and reducing drag, all of which made it high time for a thorough redesign of auxiliary rudders for use with windvane steering systems.
NEW RUDDER DESIGN
The project brief, then, was to find a new profile that would
– produce maximum force with a small rudder angle,
– keep hydrodynamic drag to a minimum,
– provide an optimal match for the particular requirements applying to windvane steering systems and
– resist flow separation as a result of lateral movements of the stern for as long as possible.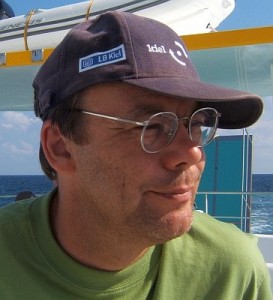 Working in close collaboration with experienced Kiel-based yacht designer THOMAS ROEPER, Windpilot explored the material options for rudder blade construction (epoxy foam, extruded aluminium, low-pressure die/permanent mold casting in nylon) and investigated the specific requirements governing shaft construction and disassembly for shipping. The project also had to take account of the need for reverse compatibility with existing systems and older models, as their necessarily exposed position at the stern leaves Windpilot's products very vulnerable in the event of collision or grounding.
That devising a single solution to tick all of these boxes would be a challenge was obvious from the outset, but the remarkable complexity of the task still came as something of a surprise and the project took far longer than originally anticipated.
Individual construction of rudders to order was quickly ruled out on cost grounds: this method would have caused the purchase price of the PACIFIC PLUS and SOS Rudder to rocket without really providing a practical and effective solution to the basic problem of shipping dimensions.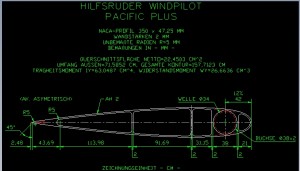 An alternative based on an extruded aluminium profile was developed through to the point of being ready for production but then eventually dropped on the grounds that stainless steel was the only material suitable for a shaft to fit the slender aluminium section and experience showed the corrosion problems inevitable when combining stainless steel and aluminium in this way in a saltwater environment would be difficult – if not impossible – to control.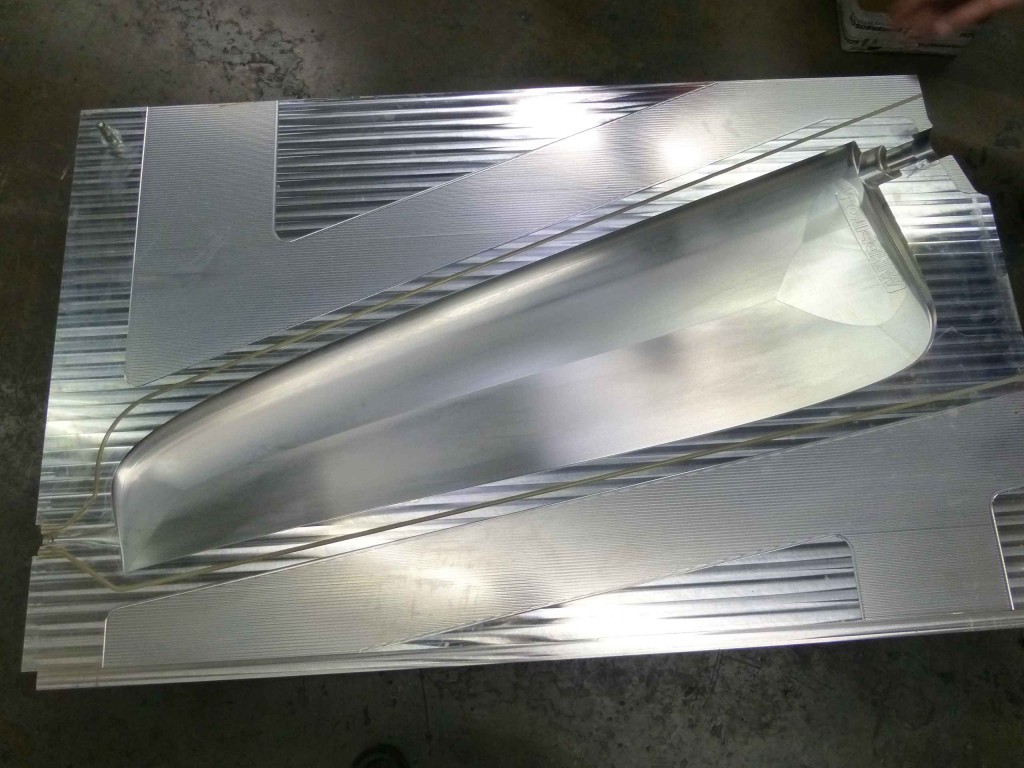 NYRIM WINS OUT
At the end of the project one candidate stood out: a very rigid yet highly impact resistant NYRIM option produced in a low pressure casting process by QUADRANT, one of the world's leading manufacturers of high-performance thermoplastic materials. The casting process uses a special mould machined from a single block that makes it possible to deliver the required specifications at every point of the profile while allowing the production cycle to be fully automated.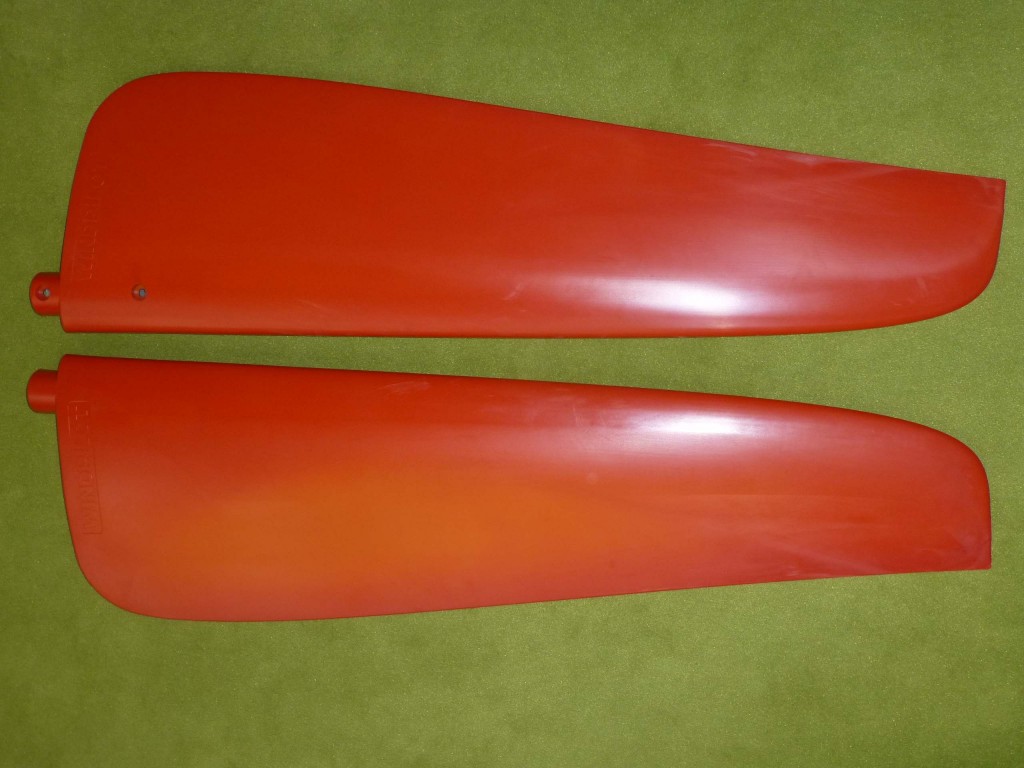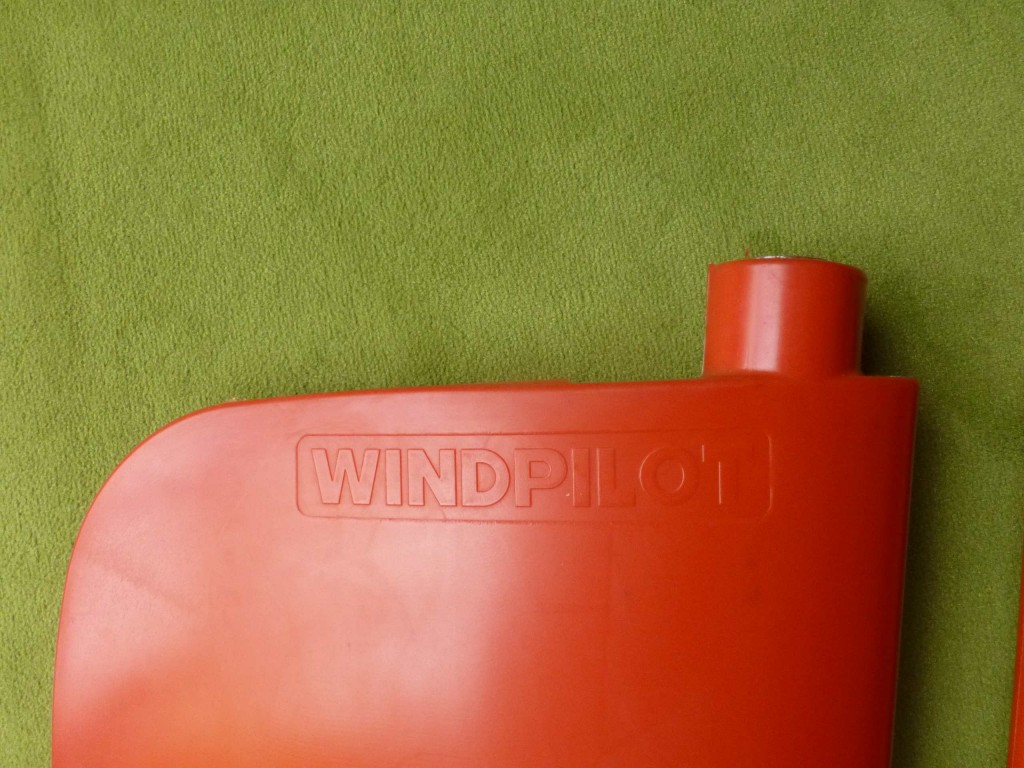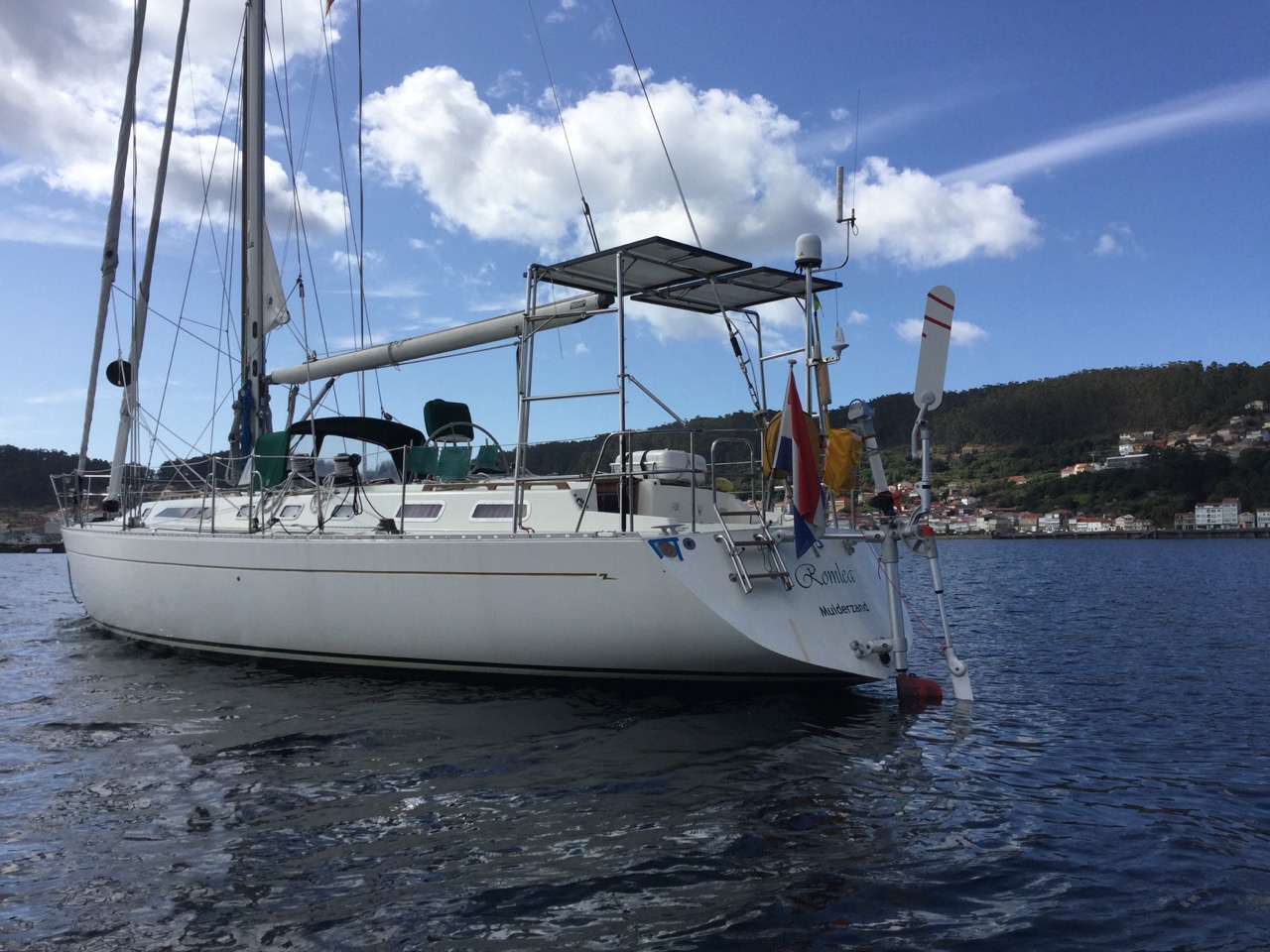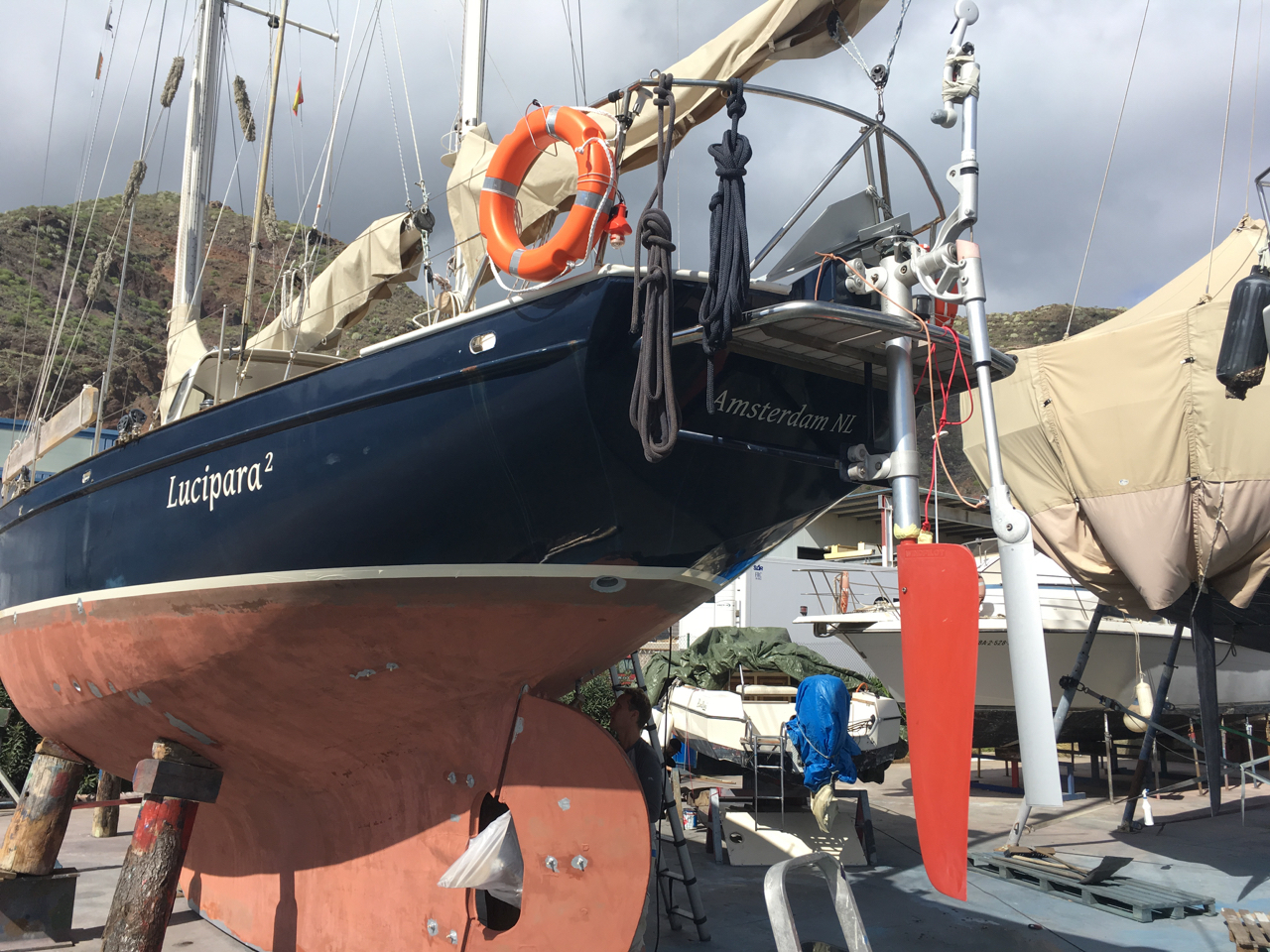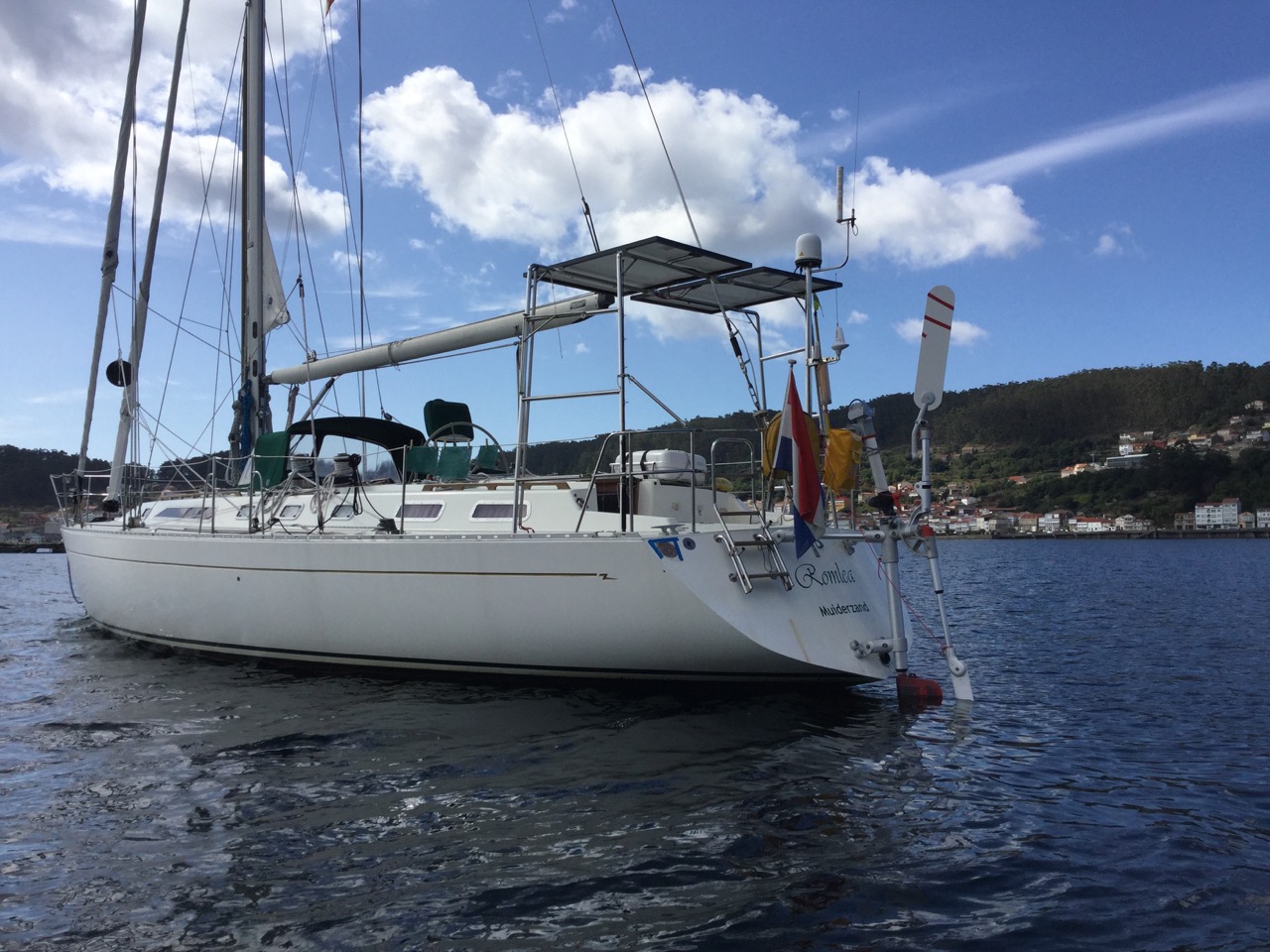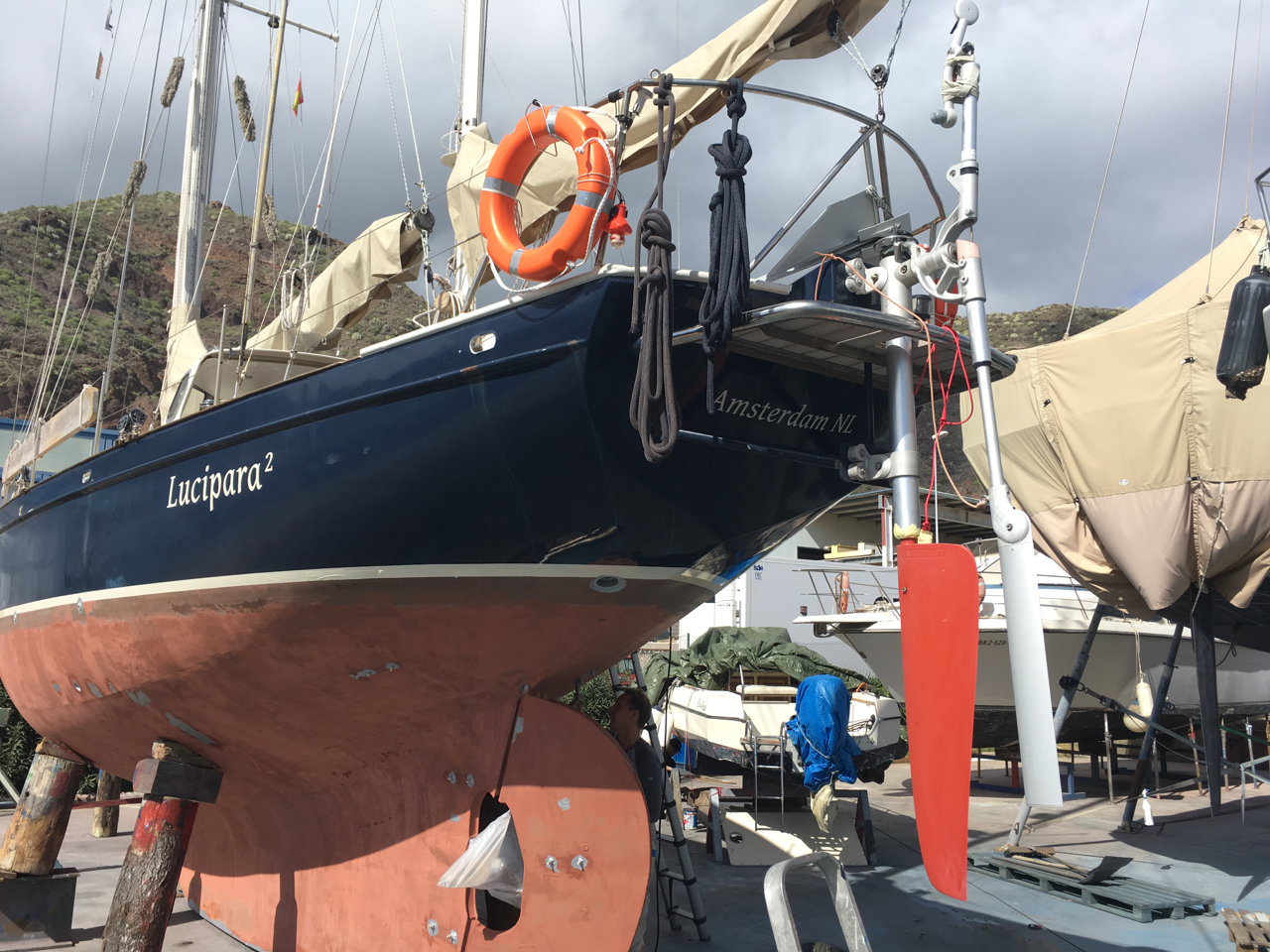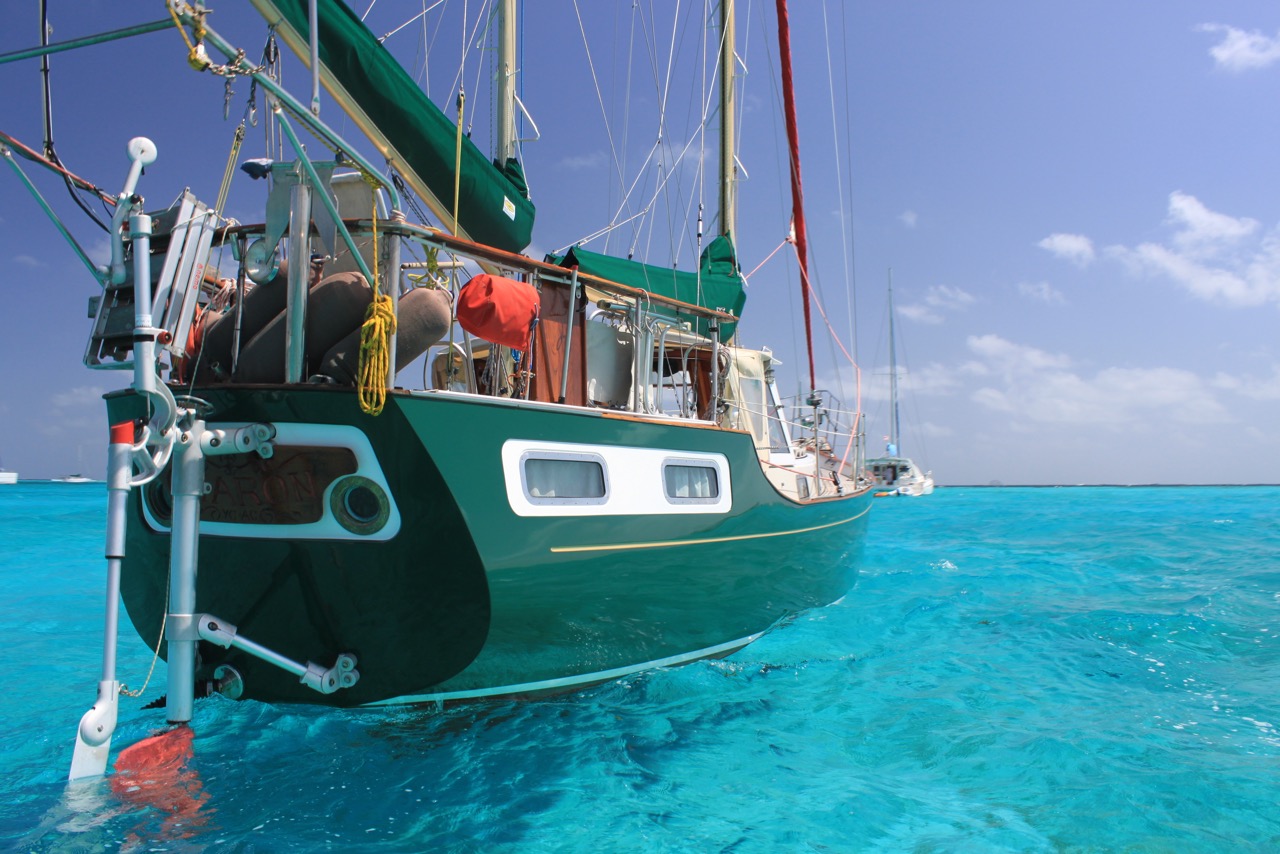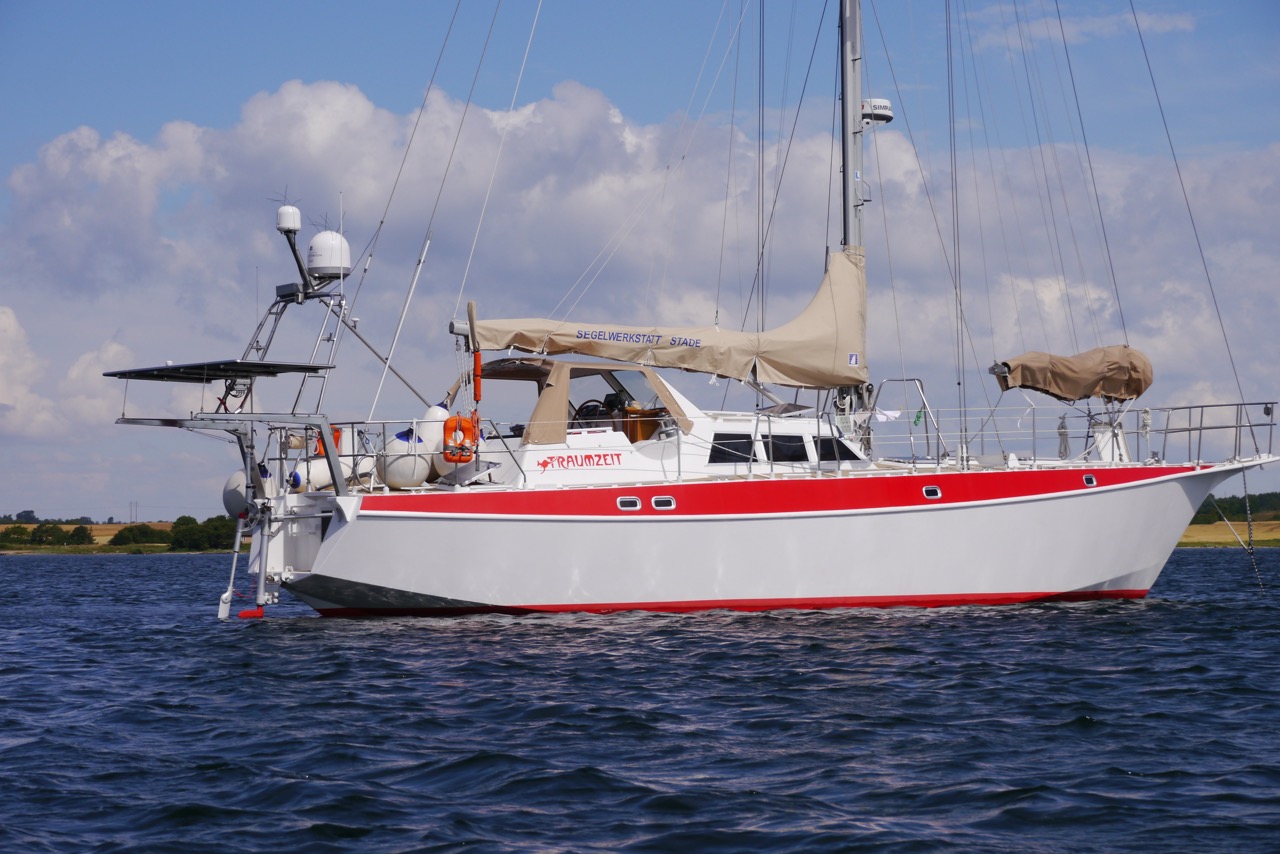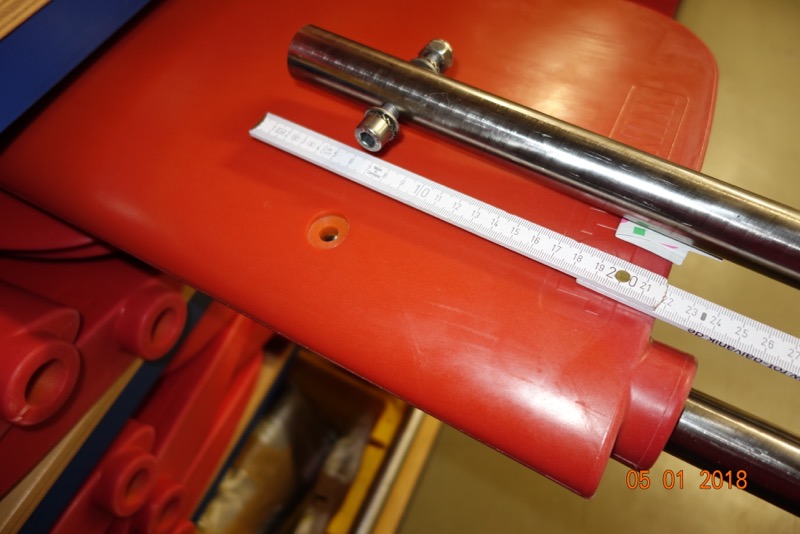 The resulting rudder has a slightly smaller wetted surface area than the previous PACIFIC PLUS II rudder but, thanks to its optimal shape, generates considerably more lift, especially in borderline conditions. Production begins in early 2014, after which the PACIFIC PLUS will be available in different shaft lengths but with just the one rudder option. The rudder blade is bolted to a robust duplex stainless steel shaft, meaning that blade and shaft can still be shipped separately. The new rudder can also be retrofitted to all previous PACIFIC PLUS models subject to certain modifications (replacement of the bearing bushes).
Peter Foerthmann