AUTOBIOGRAPHY OF A SAILOR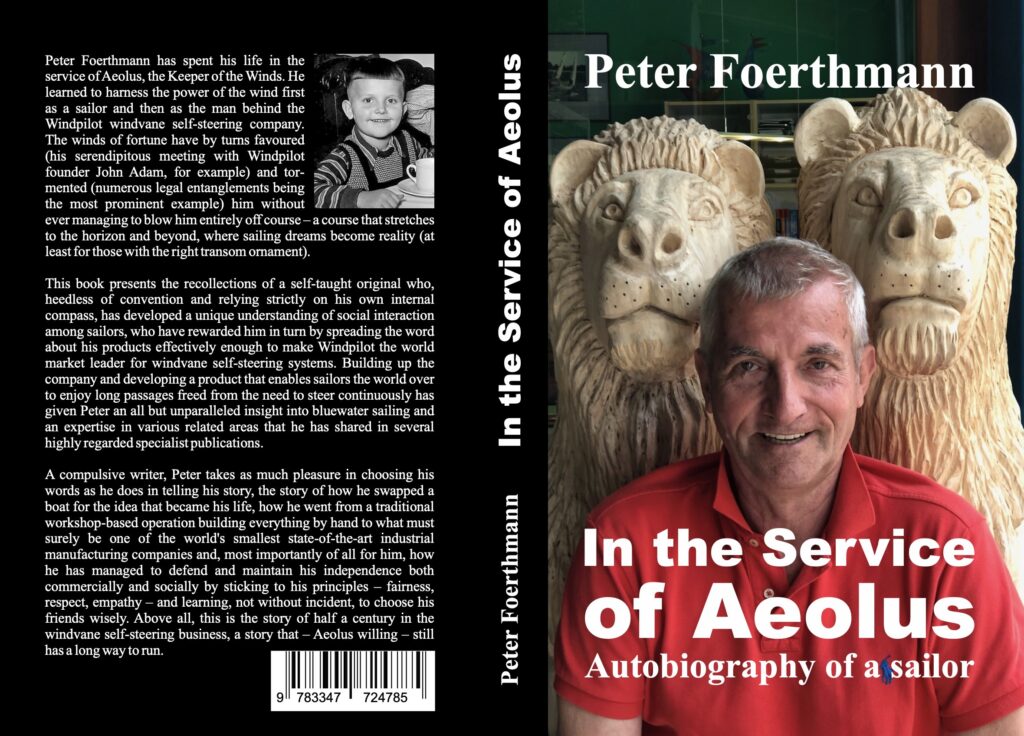 In the Service of Aeolus (the Keeper of the Winds in Greek mythology) seems like a fitting title for a book about a life spent harnessing the wind, first as a sailor and then as Mr Windpilot. The winds of fortune have by turns favoured (the serendipitous meeting with Windpilot founder John Adam, for example) and tormented (numerous legal entanglements being the most prominent example) me without ever managing to blow me entirely off course – a course that stretches to the horizon and beyond, where sailing dreams become reality (at least for those with the right transom ornament).
The book presents my recollections of following my own path, teaching myself the skills I wanted to learn and developing my own unique understanding of and relationship with the global cruising community, which has rewarded me by spreading the word about Windpilot effectively enough to make it the world market leader for windvane self-steering systems. Writing is both a pleasure and a necessity for me and I have very much enjoyed bringing my stories, the story of how I swapped a boat for the idea that became my life, the story of how Windpilot grew from a traditional workshop-based operation building everything by hand to what must surely be one of the world's smallest state-of-the-art industrial manufacturing companies and, most importantly, the story of how I have managed to defend and maintain my independence both commercially and socially by sticking to my principles – fairness, respect, empathy – and learning, not without incident, to choose my friends wisely, together in one place. Above all, this is my story of half a century in the windvane self-steering business, a story that – Aeolus willing – still has a long way to run.