THANK YOU SIR MAY I HAVE ANOTHER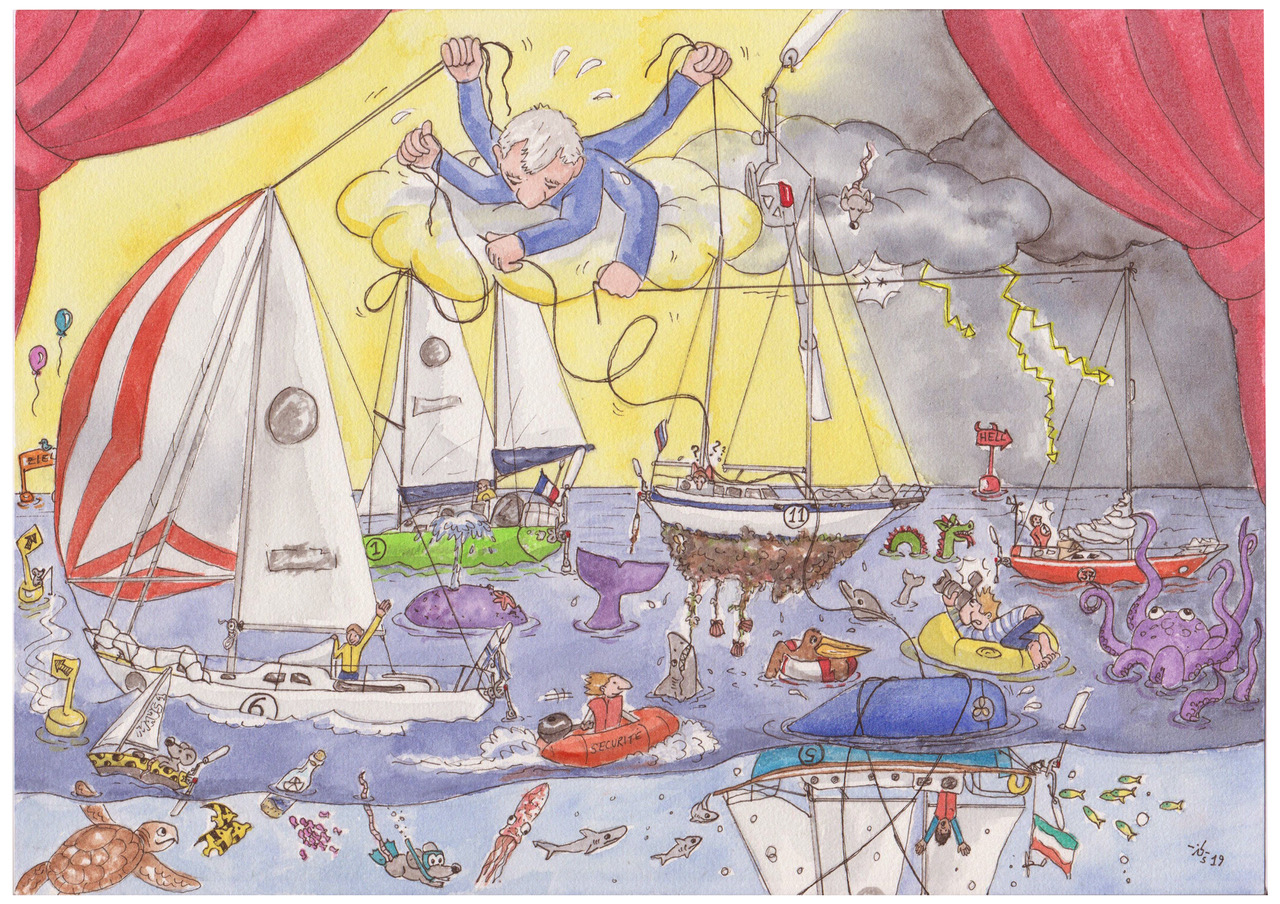 Two months on, change is afoot in the rules. Has the mountain moved? Has the organiser seen the light? Looking at the NOR 2022, I sense a measure of reflection and clear signs of a little tweaking and tidying here and there. Naturally it is the edicts on transom ornamentation that concern me most: here at least, I can be reasonably sure of my footing and reasonably confident of not overplaying my hand and falling victim to the circling sharks just waiting for that one careless move. Although the rules run to a stately 63 pages in total, only a few lines – easy to overlook but actually full of significance – have any real relevance for me.
AUTOPILOTS FOR REDUNDANCY
Autopilots remain prohibited just as they were last time; on this the NOR's Banned Equipment section is explicit. That said, however, the Safety Plan section still reads:
Emergency Cockpit Electric Autopilots may be carried on board an Entrants boat, only if all its components are secured in an approved container and sealed in an approved manner, such that only by Breaking the security seal can the system be installed. An entrant must submit comprehensive details of the chosen container and method of security sealing it for approval to the organisers. If the seal is broken for any reason whatsoever the Entrant will be moved to the Chichester Class. Only the electrical wiring linking the pilot to the boat's batteries may be installed with one waterproof power plug on deck. No other installation wiring or components are allowed.
I recently learned, from a perfectly unimpeachable source, that three of the fleet (no names were named) in the last GGR took advantage of this option.
Apparently the organiser continues to believe that windvane self-steering systems can cope reliably with the challenges of circumnavigating in the high latitudes – otherwise he would surely have provided (or have had to provide) a better plan B for his sailors, wouldn't he? I set out the current position – and the attendant immutable principles – in my Windvane Report.
APPROVED WINDVANES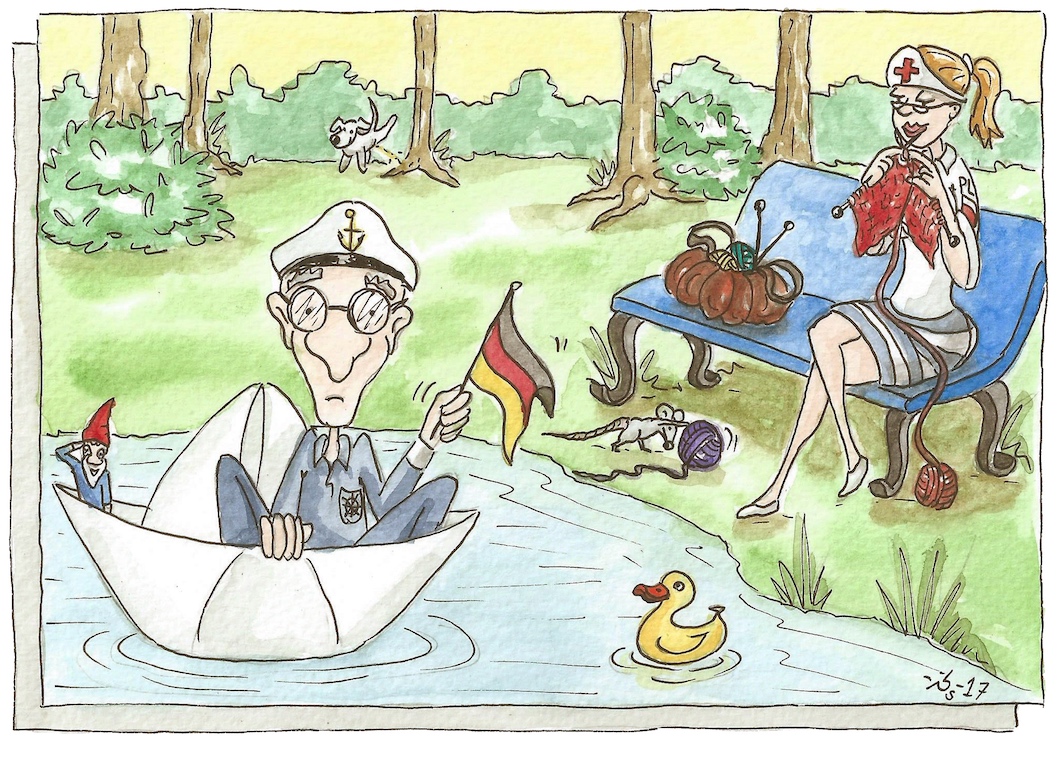 Stating that equipment is "approved" could easily mislead the unwary into thinking it had been rigorously tested and found worthy of endorsement. As explained in the Windvane Report, however, the suitability of our mechanical steering slaves for use in high-latitude racing is strictly limited. Am I astonished that the organiser makes no mention of these limitations alongside his stamp of approval or does it come as no surprise at all?
Wind-vanes currently ​"approved" for the GGR include ​Hydrovane, Aries, Windpilot and Monitor-only with GGR Mods​. Entrants wishing to use other brands must supply a brief report on why they believe that unit will provide secure service on GGR style boats during storms in the Southern Ocean
Trying to discuss any of this with the organiser, I might add, is a fruitless task because all the traffic is one-way: it has been radio silence throughout despite my having sponsored five competitors in the last race.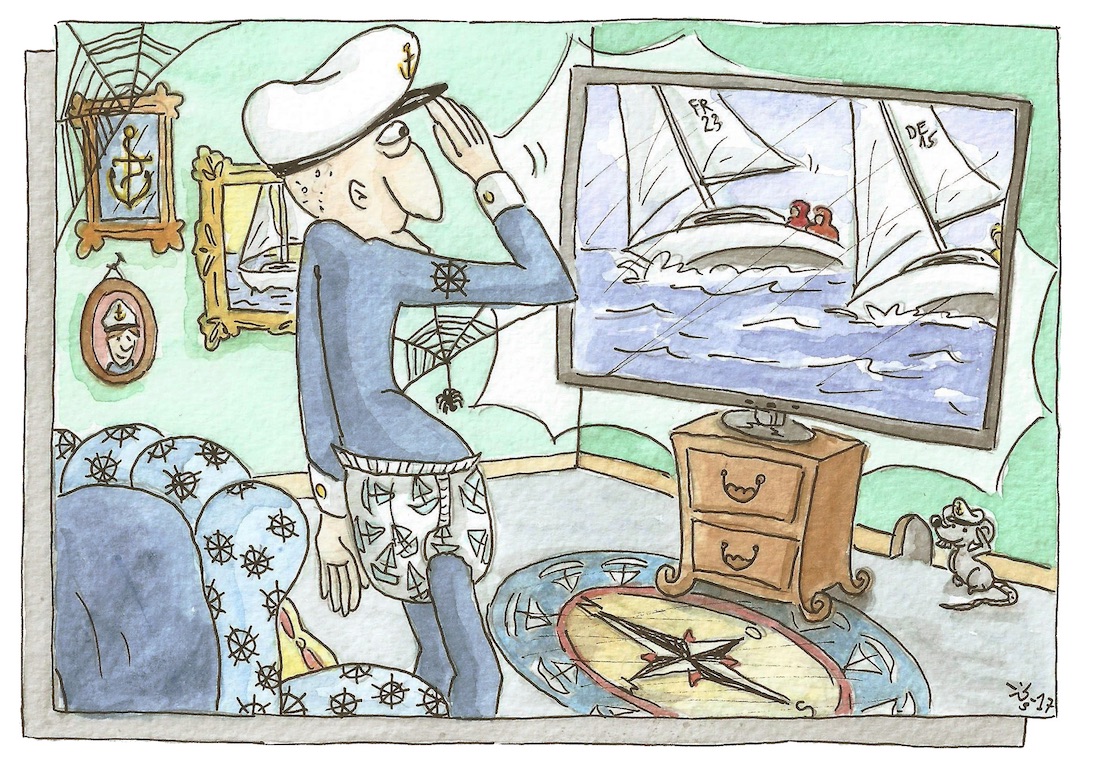 Despite being aware of – or at least having no good reason for not being aware of – their weaknesses (overload protection and shear pins), the organiser has given these systems his approval (implicitly affirming that they "provide secure service on GGR style boats") while at the same time making any use of an autopilot (to my mind a perfectly reasonable back-up option for safety in extremis) punishable by demotion to the Chichester Class. Isn't there a rather grave conflict of interests at play here? Either way the clear loser is the sailor, who is left having to choose (wholly unnecessarily in this instance) between prudence and ambition in a way that, as we have already witnessed, can put lives in peril.
I wonder if this perhaps actually brings us to the nub of the issue: obviously a race around the world is at least as much a mental challenge as a physical one and the question of how much canvass is too much in a blow never goes away, but having actual rules – rules justified by the organiser with the claim of retro-originality ("authenticity") – that force competitors to choose between their better judgement and giving up the race is pretty much guaranteed to produce the type of incidents that generate media attention. Yes, it is indeed the athlete's decision to participate and to continue participating and yes, the athletes know the risks, but in the case of self-steering at least, the risk is greatly magnified by rules that appear to serve little purpose other than creating additional jeopardy for competitors. How ever this situation has come about, it must surely be counterproductive for the event and its stakeholders. I'll go so far as to call it irresponsible, in fact, because the safety of the sailors involved is knowingly being compromised.
EMERGENCY RUDDERS – A FIG LEAF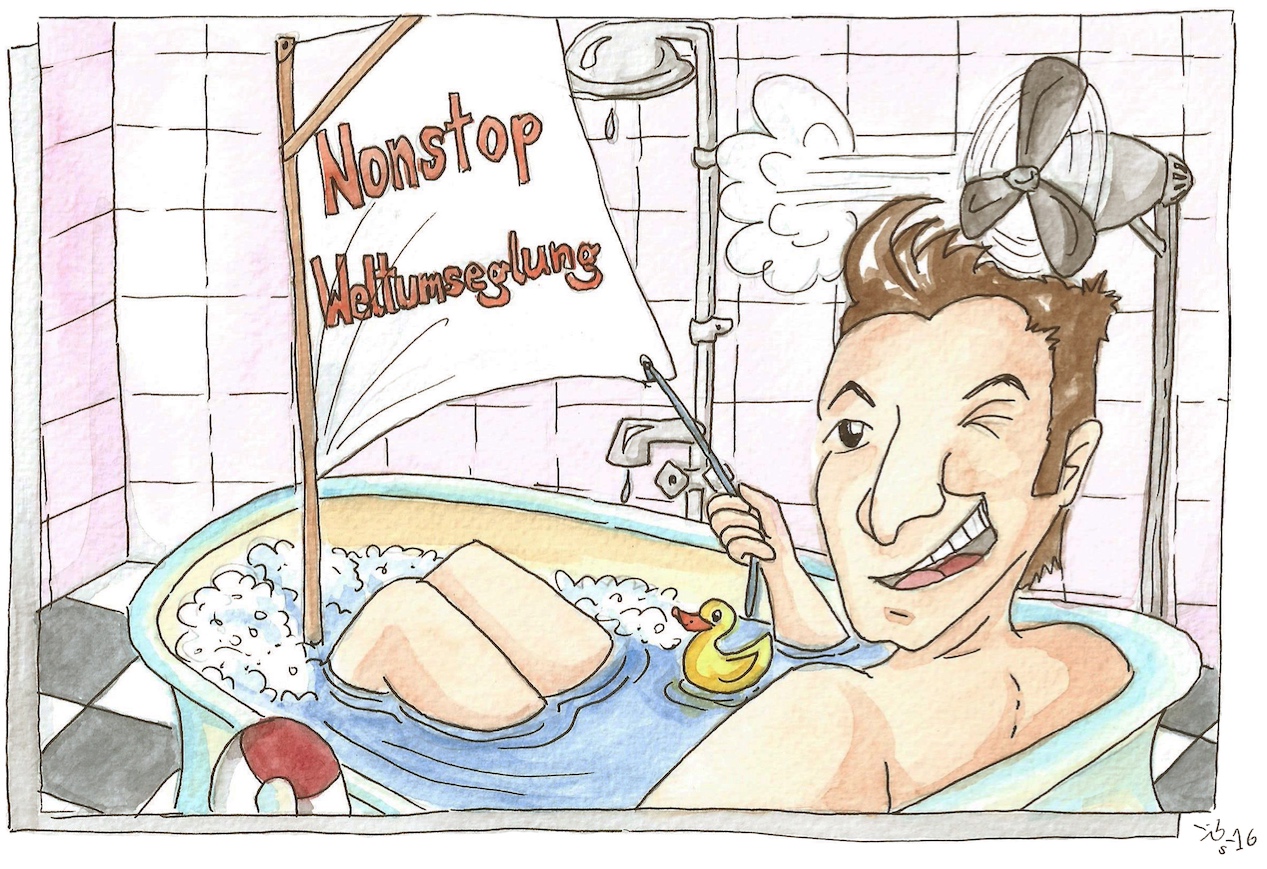 Anyone with the slightest interest in the GGR must by now have grasped that the organiser has a particular preference concerning transom ornaments (a preference that aligns perfectly with the commercial imperatives of his personal sponsor and his apparent hope that the entire fleet might deposit their orders at this sponsor's door) and it should come as no surprise to hear that the NOR rules repeatedly seek to enforce this preference (albeit in the guise of safety measures): Sponsors no doubt have every right to be treated kindly by the events they facilitate, but this is really something else!
5.1.5 Special equipment regulations
K) If wheel steering is fitted; an effective emergency tiller is required. Supplies and equipment to affect an emergency rudder and steering must be on board. This emergency steering must have been previously installed by one person from the boat and used by the skipper (with the main rudder locked) in the open sea on the entered boat for at least five hours with average wind over 15kts on a triangular course and a full detailed report on its operation and satisfactory performance, with photos, must be submitted with the Race Organiser no later than 30th MAY 2022. A permanent Tiller may replace any standard wheel steering system.
Is it helpful to impose on sailors tempted to go down the "wrong" path in their choice of windvane self-steering system the burden of a practical test to help guide them back onto the organiser's straight and narrow before they make their final sourcing decisions? Helpful for whom would have to be the question! We are moving onto thin ice, I realise, but I'm prepared to risk a couple of observations on the subject…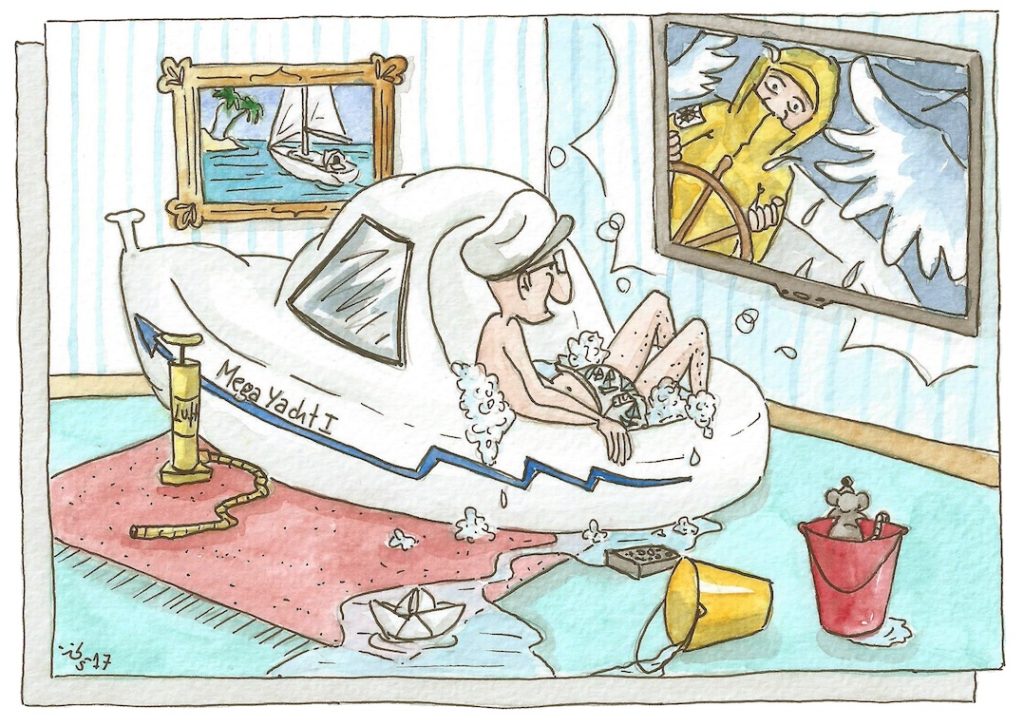 The need for an emergency rudder on boats that have a long keel is open to question; the need for an emergency tiller on boats with wheel steering, on the other hand, is quite beyond doubt. The types of boat used in the GGR would normally be expected to offer the safest ride possible for the rudder and in fact none of the boats suffered rudder system damage in the last race apart from Puffin, which had two inherent problems (planning oversights):

– The wheel steering system was unsuitable for the job in a couple of ways.

– A robust emergency tiller was lacking.
Accepting that boats are required to carry an emergency rudder and to have tested it at sea, the next question (a rhetorical one – I'm not expecting an answer from the organiser) is what anyone is expected to learn from trials conducted (and filmed, no less) "with the main rudder locked". Doesn't the fact that it's emergency rudder time tend to suggest the main rudder has left the building? It would be more realistic to look for evidence of performance with the main rudder not locked, because the lateral surface area of the main rudder is unlikely to be available to assist the emergency rudder in extremis and, having no more than about a third of the effective area of the main rudder, the emergency rudder will find steering much more of a challenge in its absence. The organiser's conviction that there are benefits to having a windvane self-steering system with an auxiliary rudder also fails to take account of a couple of factors that might ordinarily be considered significant in choosing a self-steering unit:

– The risk of having an unprotected spade rudder right at the stern (flotsam)

– The difficulty of accessing the designated points of failure (shear pins) while sailing. 

It may well be, of course, that the organiser's judgement in this instance is clouded by his existing preferences as discussed above…
I strongly advised Igor, Antoine and Tapio against fitting my Pacific Plus double rudder system for the race precisely because an auxiliary rudder can become a liability on a trip like the GGR. Perched right at the back of the boat and with much of the important hardware close to the waterline, access while at sea is difficult at the best of times and checking and (if necessary) replacing designated points of failure would require the sort of agility generally found in gymnasts rather than sailors. It was for this very reason that Istvan decided – with no input from anyone else – to pass up the Hydrovane option.
Jean-Luc van den Heede, seemingly always a step ahead of the fleet (and of the organiser to boot), optimised his vanegear before the start by uprating the shear pin and shortening the rudder – and took an inflatable dinghy along too to help him reach the business end of the system if necessary. Perhaps the rules should in future require all Hydrovane users to carry a tender just in case? As it happens, even the extra strong shear pin fitted on Matmut broke despite the shortened rudder.
Anyway, there's nothing to be gained by opening that can of worms again except a reminder that the experience of the last GGR in no way justifies the organiser's apparently unlimited confidence in the four windvane self-steering systems he has "approved" for the next edition. What happens if a Hydrovane rudder shaft suffers a shear pin break when it is being used in emergency rudder mode? It doesn't bear thinking about (although it probably does if it could be you). Too far-fetched? Not in my opinion: emergency rudders should not have designated points of failure! If there is going to be a rule about emergency rudders, why not insist on something really tough like the specimens carried by Abhilash and Mark Sinclair? The arguments and rules set out by the organiser really don't stand up to scrutiny. Forgive me for saying so, but I think this strict emergency rudder requirement adds up to no more than a fig leaf with fringe marketing benefits.
THE GGR IN THE MEDIA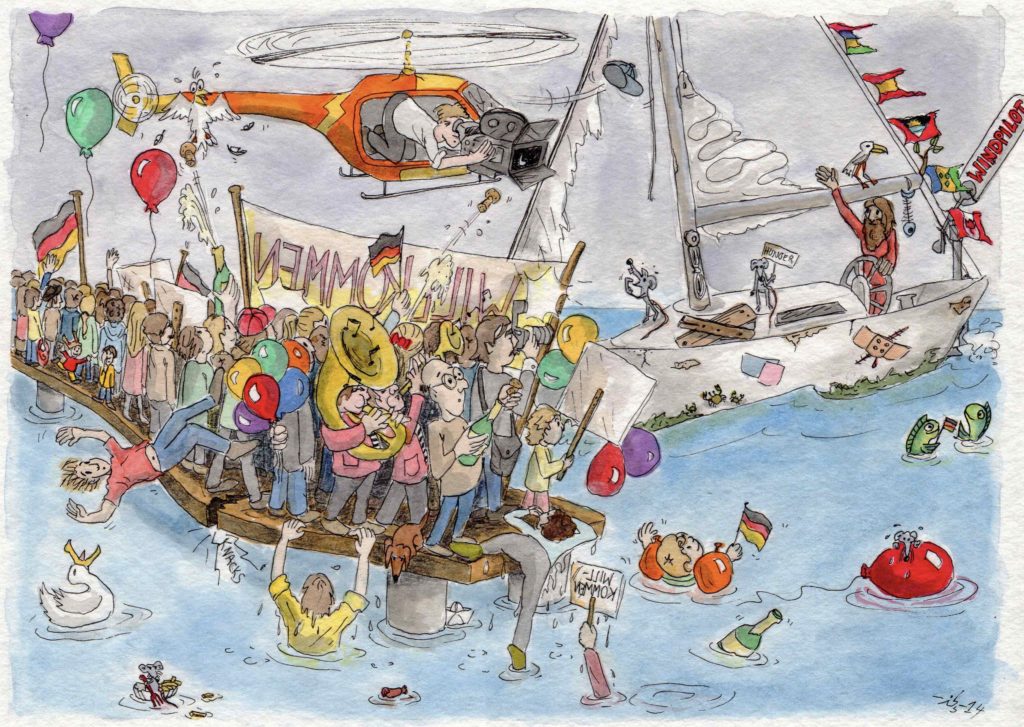 The GGR's media affairs were handled by yachting journalist Barry Pickthall, one of the leading lights of his trade, who worked up the organiser's reports and distributed them to media outlets worldwide. These ready-to-use press releases must have been a welcome treat for financially strapped editors – an attractive distraction with the potential for code yellow or even code red sensations perfect for a dramatic headline (Abhilash and Susie certainly obliged). Seductive and dressed up with copious high-res pin-up photos, they were just perfect for today's cash-strapped, time-poor journalist (in whatever field) on the lookout for an easy copy and paste job. Filling column inches in this way saves time and money, no doubt, but it rather undermines the journalist's role too: who needs an intermediary if all they do is parrot the content they are sent with no independent research and no trace of a critical eye?
It was this state of affairs that allowed the GGR organiser's opinions (shaped by his inability to comprehend facts inconvenient to his sponsor) to be promulgated unquestioningly by editors around the world – with unedifying consequences for the event and my own brand.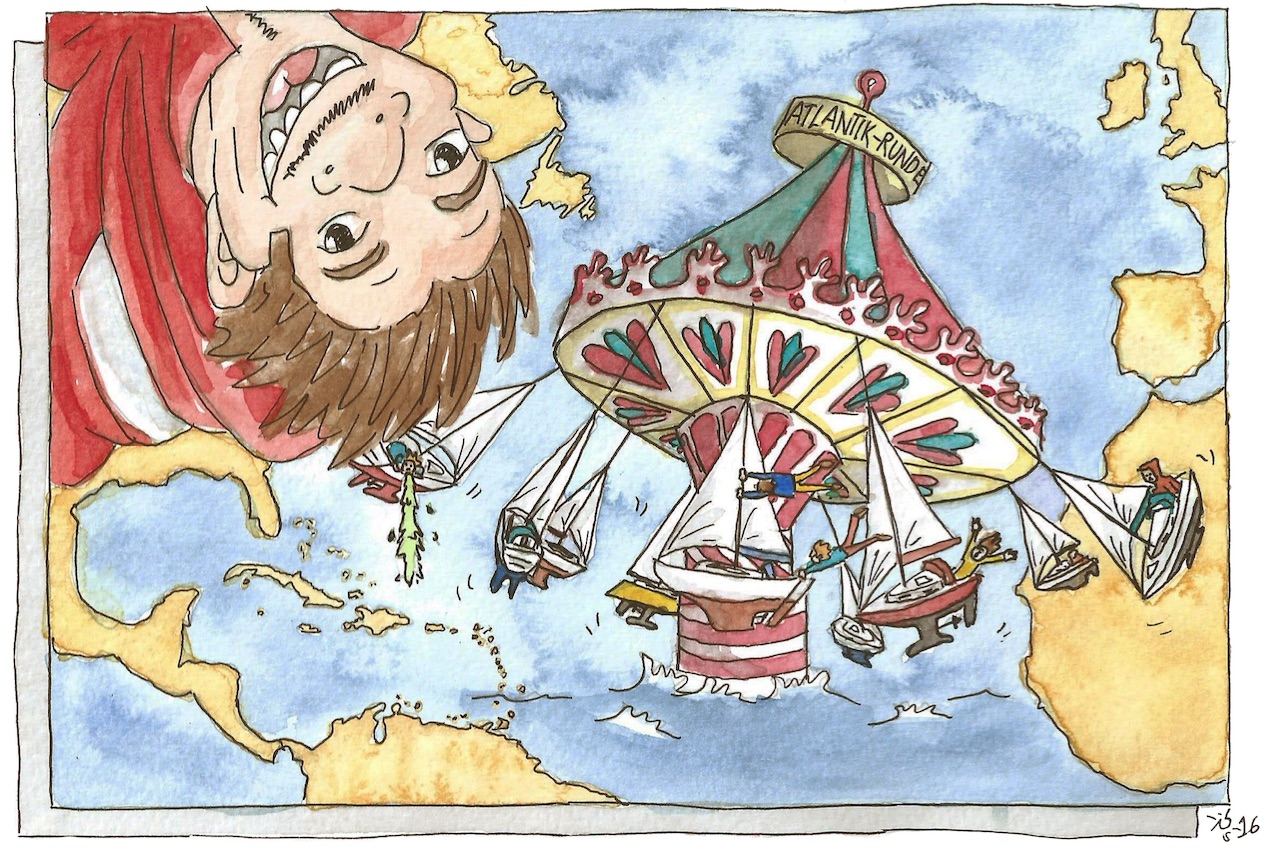 It was the realisation that the media would regurgitate whatever it was fed with no attempt at independent verification or plausibility-checking that led to me publishing my own views here and scrutinizing the podcasts for meaningful information from the horse's mouth. How does it make any sense that I, an obvious supporter of the event and sponsor of five GGR sailors, should end up having to confront the organiser's harmful claims about my products head on and in a public forum just to try and set the record straight? It may be unreasonable, unjust and unjustifiable, but mostly it's plain ridiculous and ended up casting a long shadow over the whole of what should have been a wonderful event.
Impartiality is vital and its absence is difficult to ignore. I will limit my remarks today to the observation that trading blows in the public eye is unproductive and seems highly likely to discourage potential backers, especially given that the competition for media reach turns not on the number hits generated, but rather on content and factual reliability as determined by an audience that knows how to split the wheat from the chaff.
Contacting Barry directly seemed like the logical next step. Surely he, one way or another, could help me track down a competent journalist/author capable of tackling the windvane issues? Surely he could not. Not through any fault of his own, I must add, but because it seems, for the reasons set out below, that it just cannot be done.
CREDIBILITY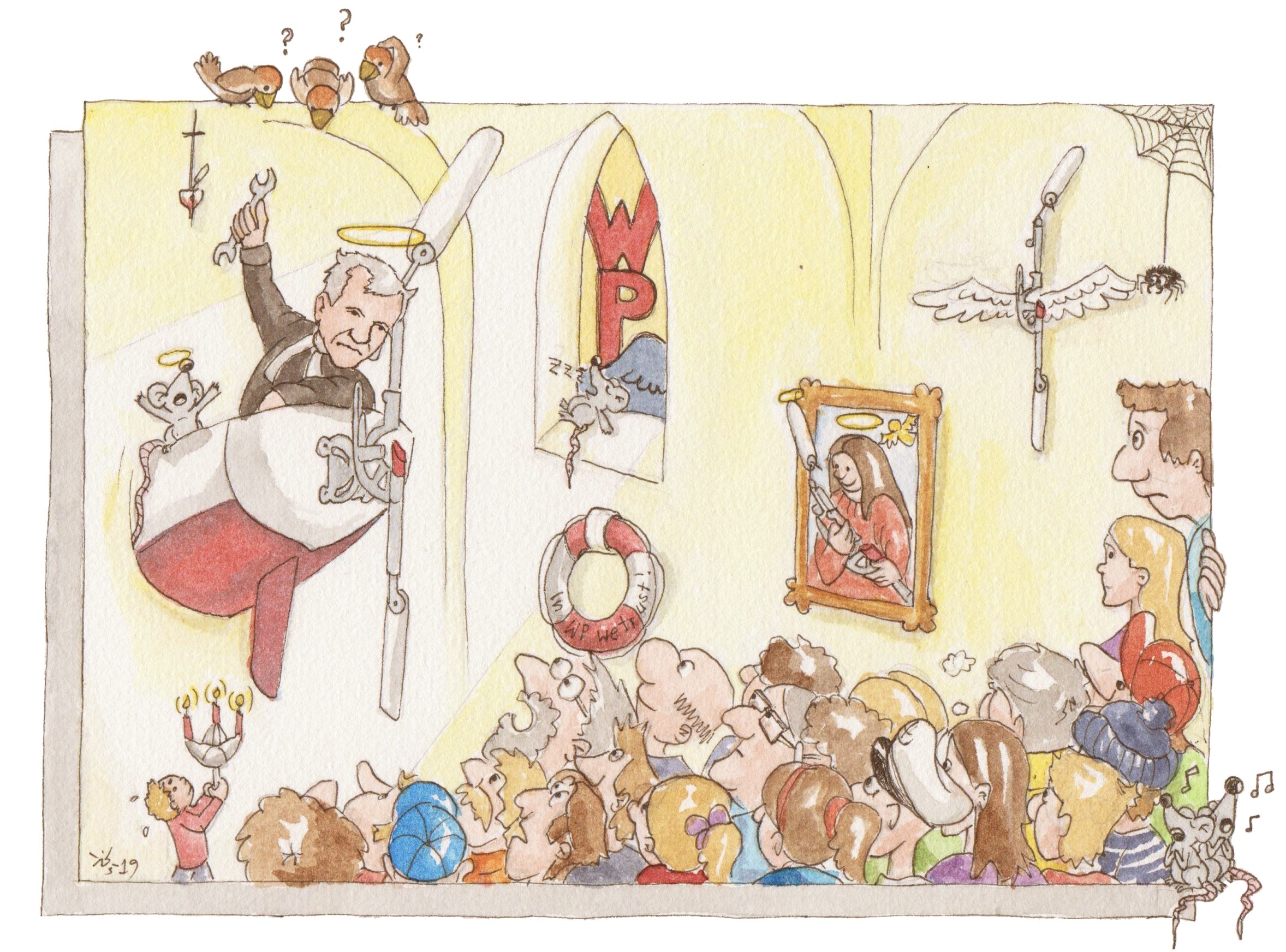 The first reason was all too familiar; indeed coincidentally it was the same reason I found myself having to face down a legal challenge in the High Court in London in 1998: credibility! Can I, as a manufacturer, write reports or books on my specialist subject and should I be allowed to? The High Court confirmed that I could. After 45 years in the silent self-steering business, I had to smile when Barry put this question to me over the phone.
The search for a suitable author proved difficult. Barry, for his part, suggested Dick Koopmans and Gerard Dijkstra. Both are best-known for their work as naval architects, but Dick was also team manager for Mark Slats in the last GGR and Gerard wrote a very well-received book on self-steering in the late 1970s. Incidentally, Dick and Gerard have both been Windpilot users for many years.
Negotiations with magazines – print and online alike – and freelancers turned out to be anything but straightforward: I didn't want to buy advertising space to oil the wheels, I didn't want anything to do with cost-plus contracts, the apparent lack of expertise available troubled me and there didn't seem to be much willingness to give what is a very important topic for offshore and bluewater sailors the editorial priority I believe it deserves. I have been down this road before. There's nothing new about struggling to make journalists understand why something is important for their audience and why they owe it to the public not to let key facts slip through the cracks. It was partly because of this that I decided a good 20 years ago to turn my back on advertising and trade fair purgatory and put my faith instead in worldwide direct marketing and the strength of word of mouth. Yes, the solution was staring me in the face: if there was going to be a windvane report, I would have to write it myself.
I understand what Barry meant when he suggested a windvane report from my desk might be considered to lack credibility, but it was ironic to hear it from the man tasked with for bringing news from the GGR to the world! Obviously my impartiality may be questioned, but I set down my doctoral thesis with meticulous care nevertheless. I consider the Windvane Report the most important contribution to my blog because it effectively distils 45 years of experience with transom ornaments and has become far and away the most-read article on my site (which has been operating for nine years).
All that remains for now is to spell out once again what I have already announced in correspondence with various prospective competitors for the GGR 2022: I do not intend to have any involvement with this event in future. I am accustomed to treating sailors with respect and enjoying their respect in exchange. The GGR brought me into contact with people who play by different rules.
That's not the way my world works.
Hamburg, 07/09/2019

Peter Foerthmann