EXPERIENCES WITH A BRAND NEW HANSE
I know Ariana und Jayme Souza since about 9 years, and of course it was been about transom ornaments. Jayme, living in Salvador at that time where he was working a surgeon for decades and a sailor on his Bavaria 38 has purchased a Windpilot to leave for distance destinations.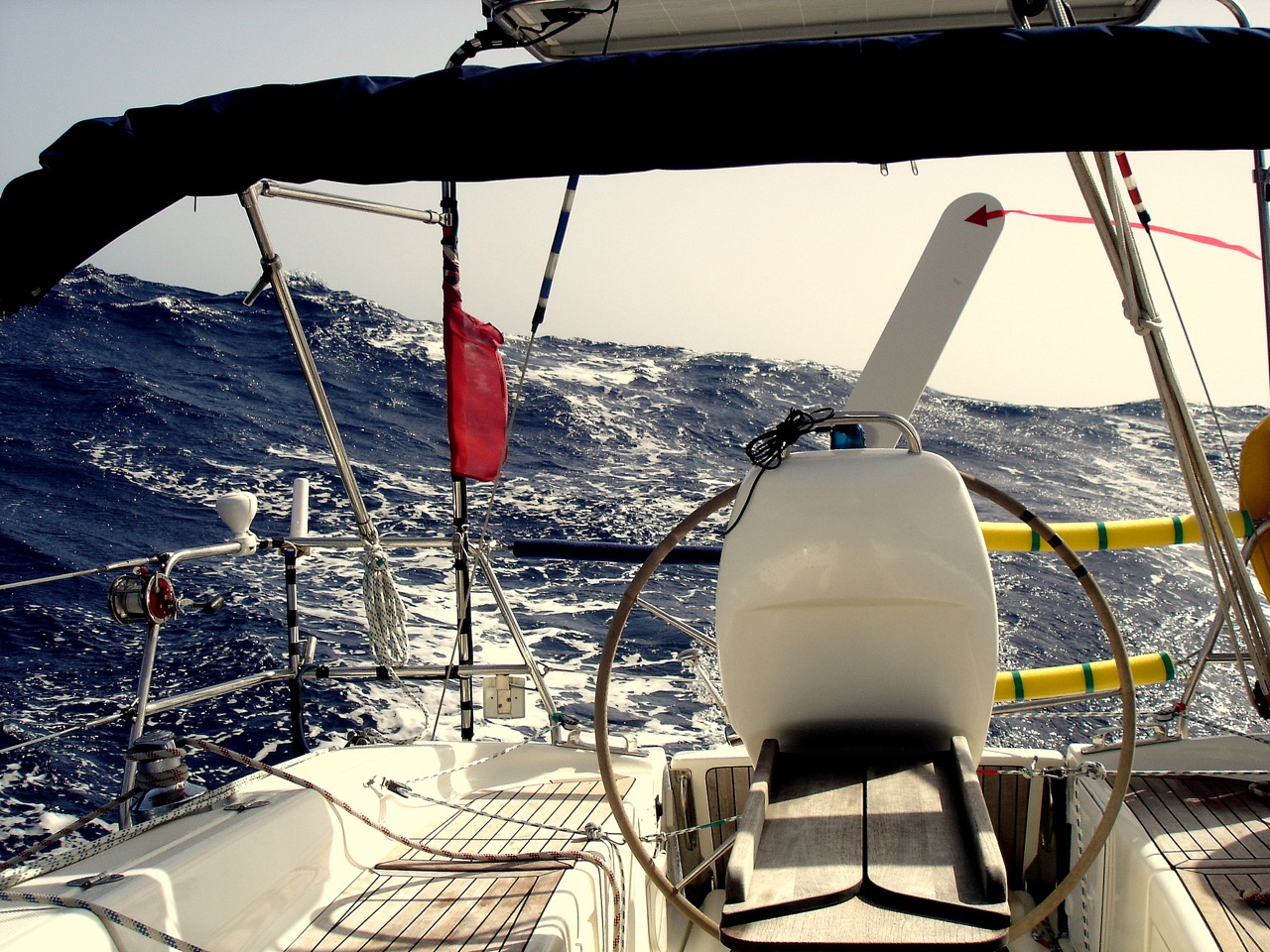 He has been extremely pleased with his Bavaria, the reason why he war yearning for another German production boat after some years, bigger of course.
Five years later, after signing for a brand new HANSE 385 it was time for another Windpilot purchase, and the reason of our first personal meeting. We kept in contact and I have realized that few years later he took a splendid opportunity for selling his 385 and signing – another good opportunity – it was deep winter – he signed for a HANSE 415.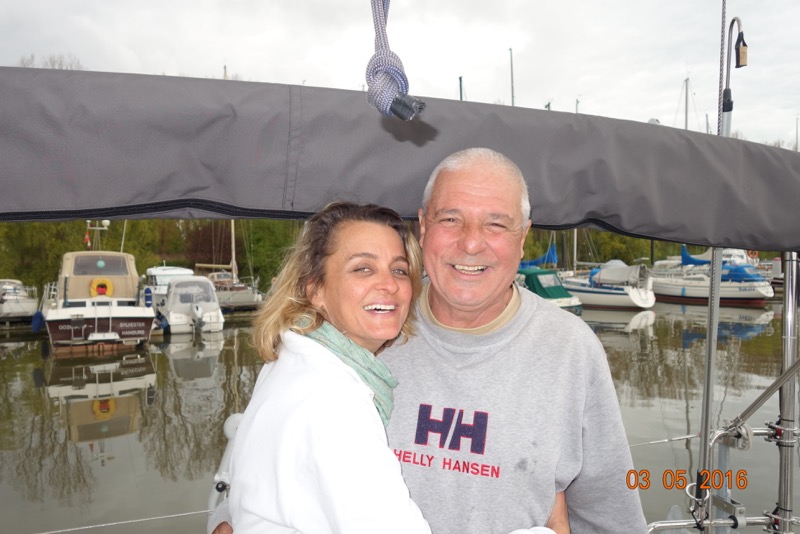 Jayme, hand-on-yachtsmen lived several weeks in Greifswald to achieve his new vessels in ready to go circumstance, seemingly it took him some strong nerves, but it was deep winter time and the time pressure was not on first place.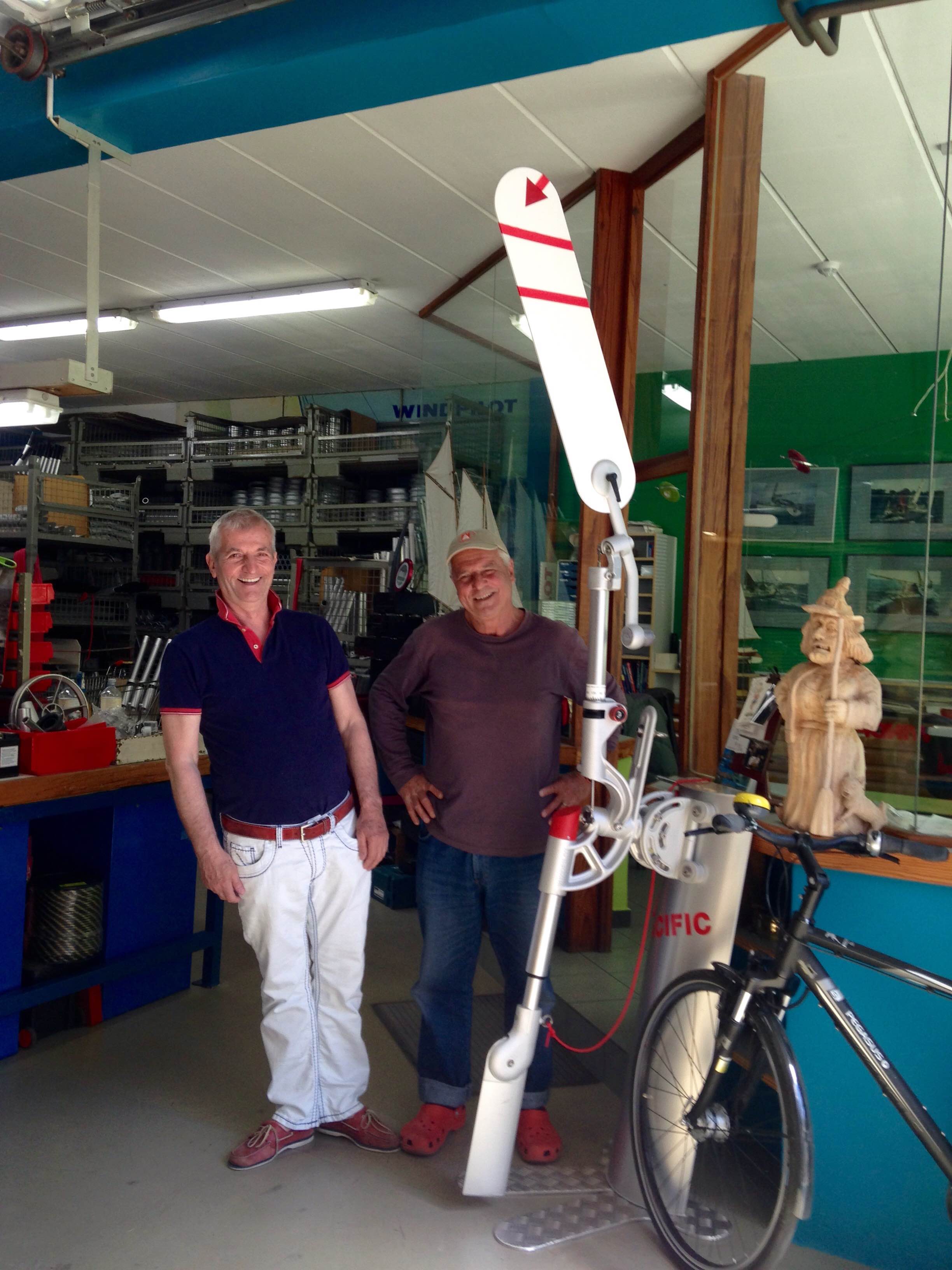 By end of 2016 Jayme took another splendid opportunity to sell his Hanse 415 to another yachtsman keen on a very quick decision.
The was the reason for another change of yachts, and the right time to head for job as delivery skipper for a brand new HANSE 588 which had to be deliver4ed to Gibraltar in summer 2017. Time abundance seemingly to get his new boat, an OVNI 395, delivered in autumn.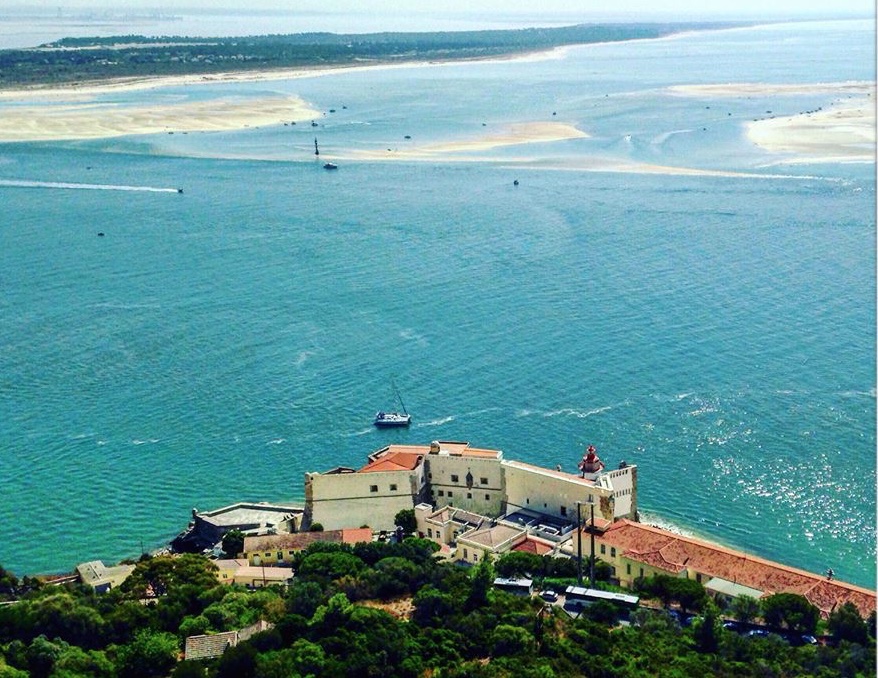 Praxis however was quite different from theory, as Ariana and Jayme had to find out later.
Here is the report from Jayme Souza, Brasilien
We were invited to delivery a new Hanse 588 from the yard at Greifswald, Germany to Gibraltar. At the begining we thought it to be a fantastic trip, however turned out to get a nightmare in reality.

The dealer send an email to us; "boat in on the water ready to go". I talked with my wife, both we were confident: impossible ! Our Experience with earlier two new Hanse boat deliveries ended in a one month stay at Hanse Marina to finally complete the boat. The dealer was identical and once again he turned out to be unable to fulfill his promises. We arrived in Greifswald mid august and the boat was a mess. First we had to clean the vessel and find a celan place to sleep under deck. The boat was in dirty condition like as it has just left the yard. No water in tanks, no gas in the galley at least for a coffee, no power because the service batteries showed 11,5 volts. Fortunately engine started to charge the batteries. After filling tanks with water, we realized a substancial leak at water line position close to the tank.

The owner had ordered and payed a lot of equipment for the boat at the shipchandler close to the yard, but unfortunately nothing was onboard. The next day we start check the "ready for the sea boat". The folding hydraulical platform did not work and was leaking oil. Electronical instruments, the depth sounder did not work, also wind instruments. The stern/bow thruster was dead. Most of the upholsteries of the cabin was missing, and the steering lines at the wheel steering was loose. The stern pushpit was moving rather fixed, the aft cabin light was broken. Some wardrobe doors / hatches were not to open. The place for the liferaft was at very unusual place, on front floor of the cockpit, unable to get hold or pulling out the heavy container. Clsoing of the cabin entrance was impossible, a gap of 15 cm always stayed open. Perfect invitation for a big wave to enter the cabin. The finition on places use sikaflex is missing or are very bad. Boat has been fitted with four electrical winches, any of them fitted handless of less than 20,0 cm lenghten. On my question about an emergency tiller I had to learn form a Hanse employe that this will not be necessary, because "the boat is very strong".

Another detail; during running times of the engine it was impossible keep the pressurized water system working. The boiler once under pressure, started to open safety valve and emptied all water ! At my two former Hanse boats ( Hanse 385 and 415 ) I made a system to fix this problem on my own as we had the same problem with both boats.

On a beautiful august day, after spending some busy 15 days working on the vessel, we set sail for the sea test. Beautiful sails made by FCL tissue. Not so good because beyyond of about 15 knots of wind the trim turned out to be difficult. Talking after with the sailmaker he said the tissue must not be FCL due to the size of the sails. Also both sheets, main and jib, have been rather bad quality as they started to twist under load. Not to forget, the deep sounder has been replaced but the wind instruments still were not working.

We decide to set sail and complete final settings after arriving in Gibraltar. What a mistake ! First day of sailing we just passed Stralsund, on the channel alongside the Hiddensee the depht sounder got "freezed" in 3.3 meter and we run aground on a smooth sandbank. Fortunately after lot of maneuvers we left it back again for free waters. So obvioulsy again, it broke again.

After passing the Kiel canal we had to stop at Cuxhaven, because we were unable to stop the engine. The batteries lost power after one hour. Tracing for explanations and reasons of the problem we had to find that minus wire of the charge distributor was not tightened securely. After leaving Cuxhaven and sailing alongside the Frisians islands the boat lost power again. So we started again to running the engine. New problem: when using the electrical winche, the autopilot got crazy and tried to steer circles. The obvious reason one of the gps antenna was too close to the winches, about 20,0 cm. Despite of quite a few other problems we arrived savely at Dunkirk and try to fix whats wrong. And there was a lot!

Since Holteneau Kiel canal, when we contacted the dealer several time about the problems. His answer was always "go ahead and we fix all at Gibraltar" ! The passage from Dunkirk to Cherbourg we did with the same problems. No automatic pilot, no depht sounder neither wind instruments and always keerping the engine running to avoid less of power in all systems. Doesn't matter, at ancient times the boats has only the wind ! At Port Chantereyne, Cherbourg, we contacted a technician to inspect the boat. Among others problems, he change the position of one gps antena. Now we can run the electrical winches, and use the autopilot. Thats good ! Such confort !

We left Cherbourg towards Spain, in middle of Bay of Biscay the deep sounder once more stop working, and wors of tha all electronics shut down. We decided to return back to Lorient as this is a big and good place with all facilities for boat repairs. However we did not had a detailed paper chart and it was hard pass trough the Glennans Islands and dozen rocks around. Fortunately at the end of second day we saw Groix island, a nice landmark. We had come to Lorient for three times, and helped by my memory we can arrive at Kernevel Marina in the middle of the night. At that time we decide only leave France with all problems fixed.

Our stay in Lorient took 4 long weeks waiting for the dealer and B&G guys decidions to send technicians to fix the problems. Almost everything has been replaced, charter plotter, the masthead unit, and again the depht sounder. Also they changed position of another gps antenna located in the main saloon rather close to the freezer. At the end we did a sea test and everything was working fine. The technicians installed a stabilizer to rectify to keep the current in a good level. We left again towards Gibraltar, a nice weather window in front of us.

Hardly to believe but 20 miles off Lorient the depht sounder stopped working and after the end of the night all electronics shot down again. So again we had to realize that the reason of all the mess have not been cured. The electrical panel that the service batteries were charged at 14.8 volts. Maybe this might be the reason? I decided to start the microwave every two hours to keep the batteries charge low to around 13 volts.

Anyway we decided stop at La Coruna. The last 30 miles we run the engine due very light wind. Suddenly there was a very strong vibration. Looking to the transmission and engine we were unable to see reasons, as nothing wrong obvioulsy. Next day after arrival and haulout of the boat we saw that the four blade folding propeller was broken. Unbeleviable! The depht sounder was changed another time, also another estabilizer to keep the input voltage to main electrical panel at a determined level, because more voltage comes from the batteries the regulator of the panel shut down and all electronics stop working. Obvioully the Hanse Yard staff did an excellent job, to say the contraty! The electricians installed two new equipment to control the input power to the main electrical panel. However he said that this is only provisional, and the definitive job must be done at a later time. So another week passed by in Spain waiting for the propeller sent from Greifswals. Once again, haulout of the boat to change propeller. Sea test shows the new propeller was fine. But for how long time, we do not know. The original one lasted 140 hours. We left A Coruna with excellent weather window.

Probably it will be a nice sailing to Portugal. Unfortunately again problems started again after just ten miles out the marina. Depht sounder stop working and the wind instrument got crazy. Well but chart plotter, gps and autopilot still working. The trip had no more trouble disregarding of some strong fog when passing Berlengas islands and Peniche. After 360 nautical miles we arrived at Troia, located at south bank of Sado river.

Again, some email changes with pictures to the dealer. We had to wait for the claim answer. Further four days passed to wait for the technicians. They arrived with a new masthead unit and depht sensor. In accordance to their assumptions they mentioned the problem was not caused by the electronic, but apparently due to wrong electrical installation. We have to face that it took more than three month to sail a boat from Germany to Gibraltar. And on our way we go acquainted to almost any existing B&G dealers from Germany to Portugal, including all technicians.

Thank you very much Hanse!

At that point, we decided sail to Gibraltar on daily basis. Sail only at daylight for safety. From Troia to Sines its just about 37 nautical miles. Piece of cake, normally. Nothing happened. So we decided for a long direct step to Gibraltar. How innocent we were.

Light winds during the early morning, engine running. Four hours later, the trouble started back again. It was our re-arrival back in reality.

Very obviously this vessel seems to be a handicapped boat. Its really kind of a shame. We decided to stop at Algarve and again waiting for new technicians! I meet an old friend at Albufeira marina. running shipchandler store. His advise was to change the engine alternator. So now the he guys from Volvo Penta have started to care for the engine and we have another team of technicians on board.

Meanwhile I contact the boat owner. She wanted to get the boat as fast as possible in Gibraltar.

We decided that this will be the end of the trip for us. A new crew will get the boat down to Gibraltar.

The nightmare is over at least for my wife and me.

Jayme Souza from Albufeira