INTEGRAL CENTREBOARD AND BALLAST – INVENTED IN FRANCE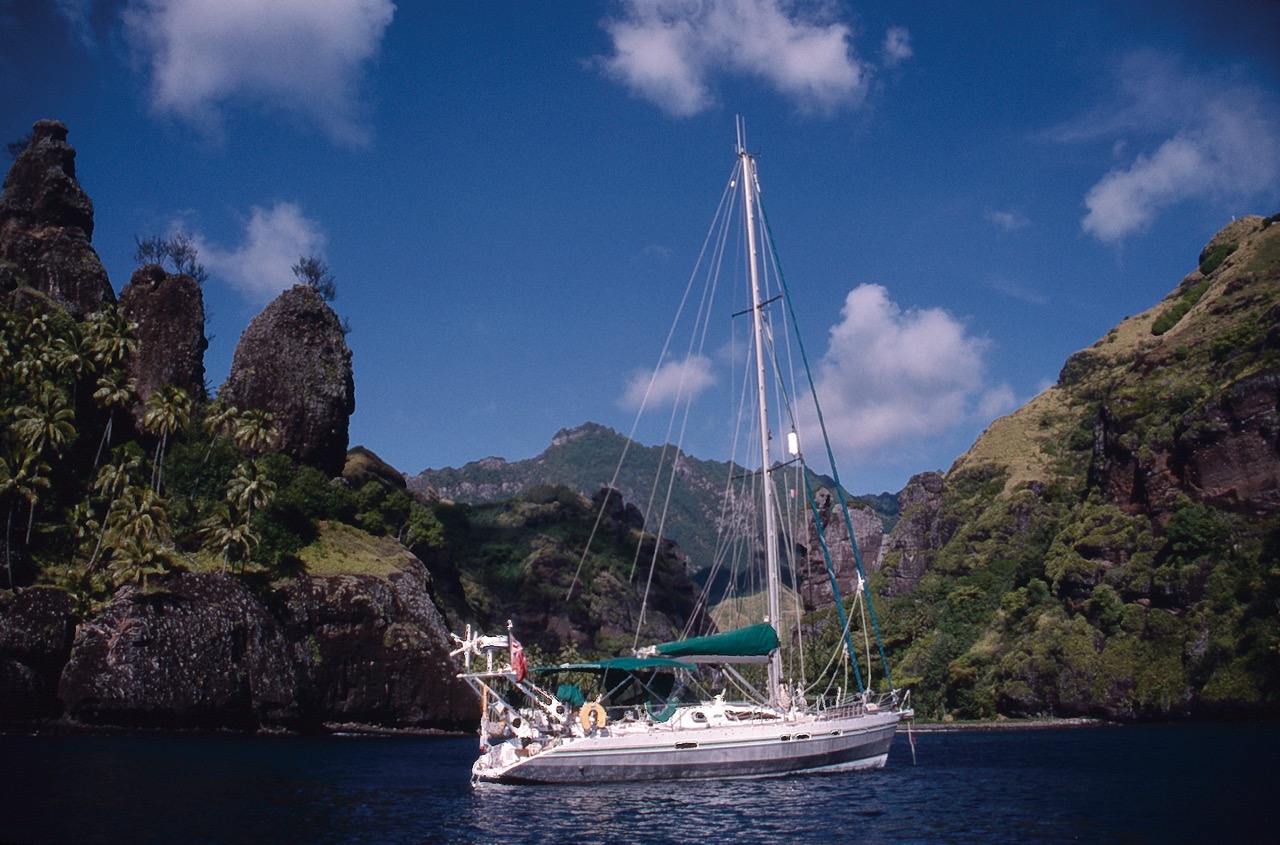 When French company Alubat launched the first mass-produced boats to be built in seawater-resistant 5019 aluminium alloy 40 years ago, predictions of doom quickly followed: it will degrade in no time, it will react in seawater, there will all kinds of electrical problems and so on. Centreboards, internal ballast and lifting rudder options did nothing to dampen the chorus of condemnation. Here in Germany at least, there was no way significant numbers of sailors were going to invest in something that broke so many taboos.
Then as now, France was a hotbed of innovation not just for sailing boats but for watercraft of all types. The French – even those who live far from the country's enormously long coasts – have an affinity for sailing unmatched elsewhere. People have traditionally turned out in their droves to cheer the stars of the Vendée Globe down the Champs-Élysées after each edition of the race, for example. Most of my countryfolk only seem to be able to muster that level of enthusiasm for a beer on the sofa watching football on TV.
Today aluminium is acknowledged throughout the cruising community as an excellent material for boatbuilding: strong, durable and proven seawater resistant. So much for the alloy; what about the other defining features? Integral centreboard designs rely on a very generous beam for much of their form stability, so what about upwind performance? Admittedly, Ovnis are not upwind bandits. Why should they be when they are designed and built with completely different objectives in mind? Bluewater sailors generally prefer sailing with the wind aft of the beam. Only the toughest nuts choose to do everything uphill, be it to test themselves, prove something to the world or find a different way of making an impact (each to their own, of course: every sailor should be able to follow the course they wish in the way they choose).
Single-chine hulls are simple to build while round-bilged hulls make for much more elegant lines. The multi-chine hulls typical of the classic French centreboarder have turned out to be a most effective compromise: relatively inexpensive to produce but still easy on the eye. Excessive weather helm may have been a problem in the early years, but modern Ovnis are well-balanced creations that respond most obediently to a light touch on the helm.
The pros and cons of integral centreboard boats are describedhere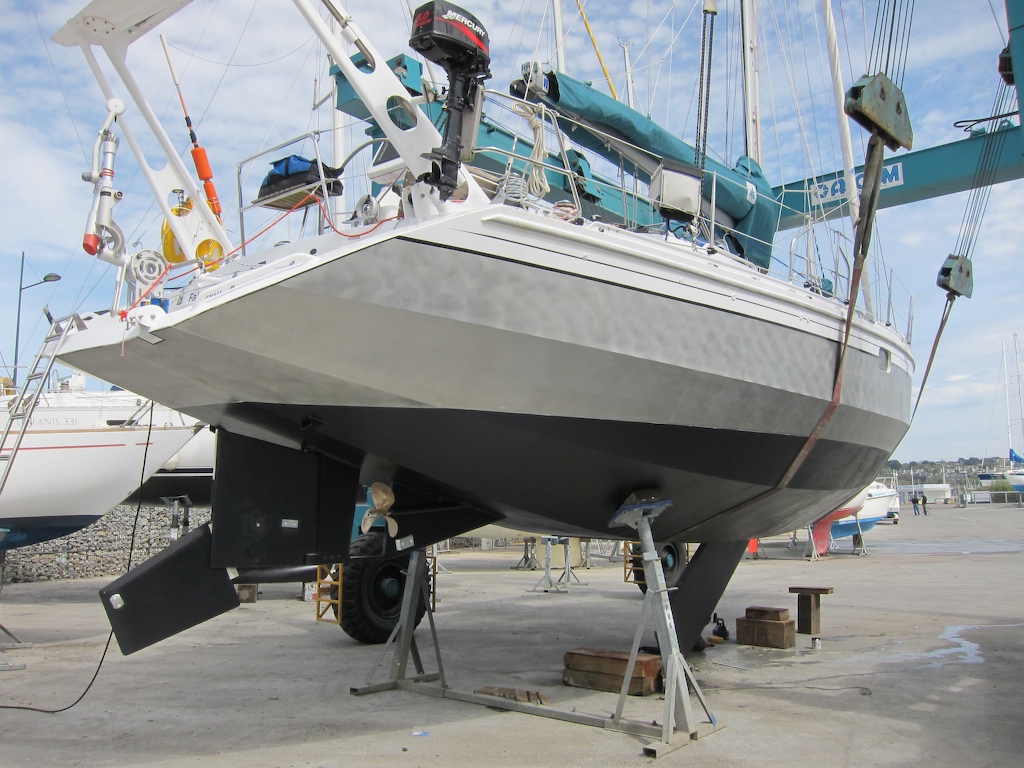 One of the most striking impressions from a visit to the yard in Les Sables d'Olonnes is the breath-taking frequency with which professionally built aluminium yachts emerge from the shed. That they can be manufactured so fast significantly changes the balance in the GRP versus aluminium debate, especially given the peace of mind that the ease of maintaining aluminium confers. As an aside, it is a fairly safe bet that owners of aluminium hulls who choose to go with the matching woollen fender stockings option are doing it just for show. The natural aluminium surface requires no such protection, which is undoubtedly one of the reasons aluminium so often proves the material of choice for sailing in the highest latitudes.
The unusual, trailblazing – revolutionary, even, at the time – design of these yachts was one of the factors that inspired me to create a new range of mounting brackets (models MF0-MF5) for my PACIFIC in 1997. The addition of the MF3 to my tool kit made installing a Windpilot on an Ovni a piece of cake. Serendipitously, no sooner had I launched the new range of brackets than the popularity of sugar scoop sterns exploded. Sometimes it's just a matter of having a nose for these things (perhaps that's why mine seems to be so large these days). It's not about rhinoplasty, it's just a matter of isolating the problem and then approaching it from as many different angles as possible until a practical solution presents itself (at least that's how it works when I get it right).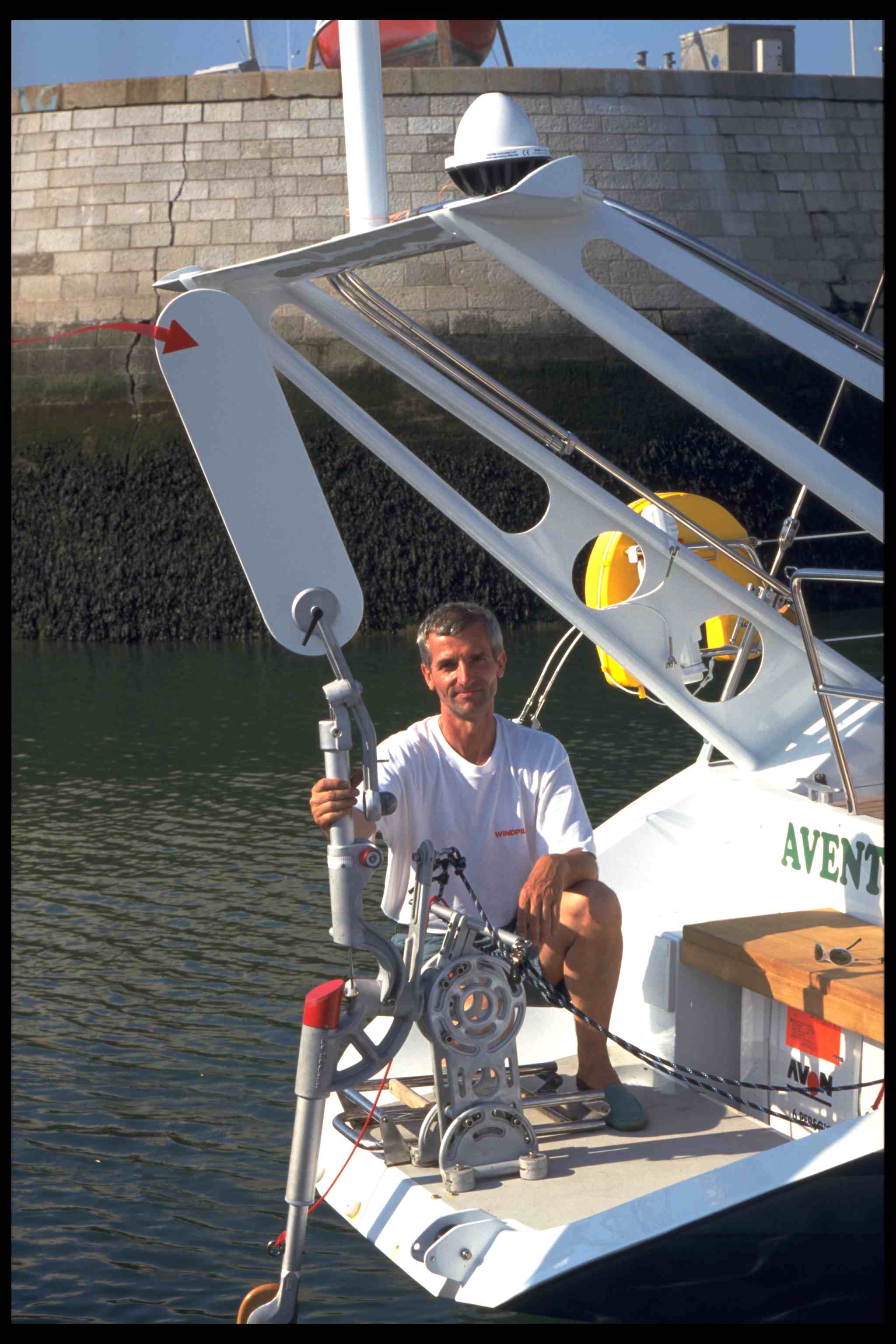 The Ovni boom began – and right at the front of the wave were Jimmy Cornell and Aventura III, an Ovni 430 he acquired in 1998. Winning Jimmy over was a marketing master stroke for the yard because his active endorsement of the brand carried real weight. It was definitely a win-win, as the marketing people like to call it. I drove out to Le Havre to be there for the launch of Aventura III: a few nights in a country house hotel, a few hours down at the harbour settling Jimmy's Pacific into its new home and a few more hours out at sea taking photos of it in action.
THE BEGINNING OF A NEW ERA

Without wishing in any way to slight Norderney's very own Dübbel & Jesse, I have to say the French yards completely transformed the market for robust ocean-going yachts.
I supply more windvane self-steering systems for Ovnis and HRs than for any other type of boat. The fact is, there are just so many Ovnis on the water all over the world – their very ubiquity has become almost a unique selling point in itself.
Alubat has built over 1,500 boats so far, in sizes up to 70 feet, and I am happy (and somewhat taken aback) to be able to say that I have put a Windpilot on somewhere between 350 and 400 of them.
ALUBAT