THE LOOSE ENDS OF A CHRISTMAS TALE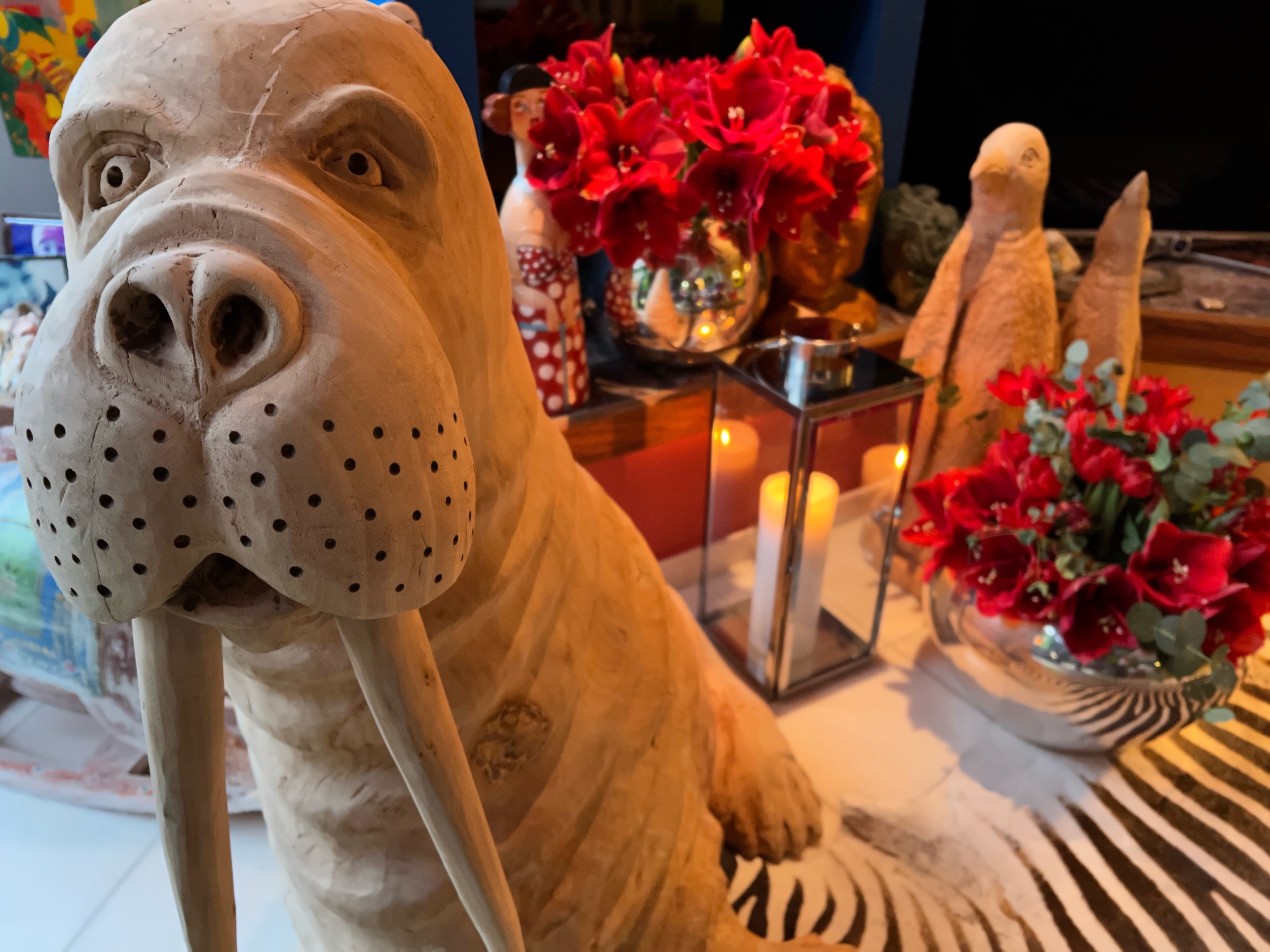 DON MCINTYRE – THE BUCK STOPS WHERE?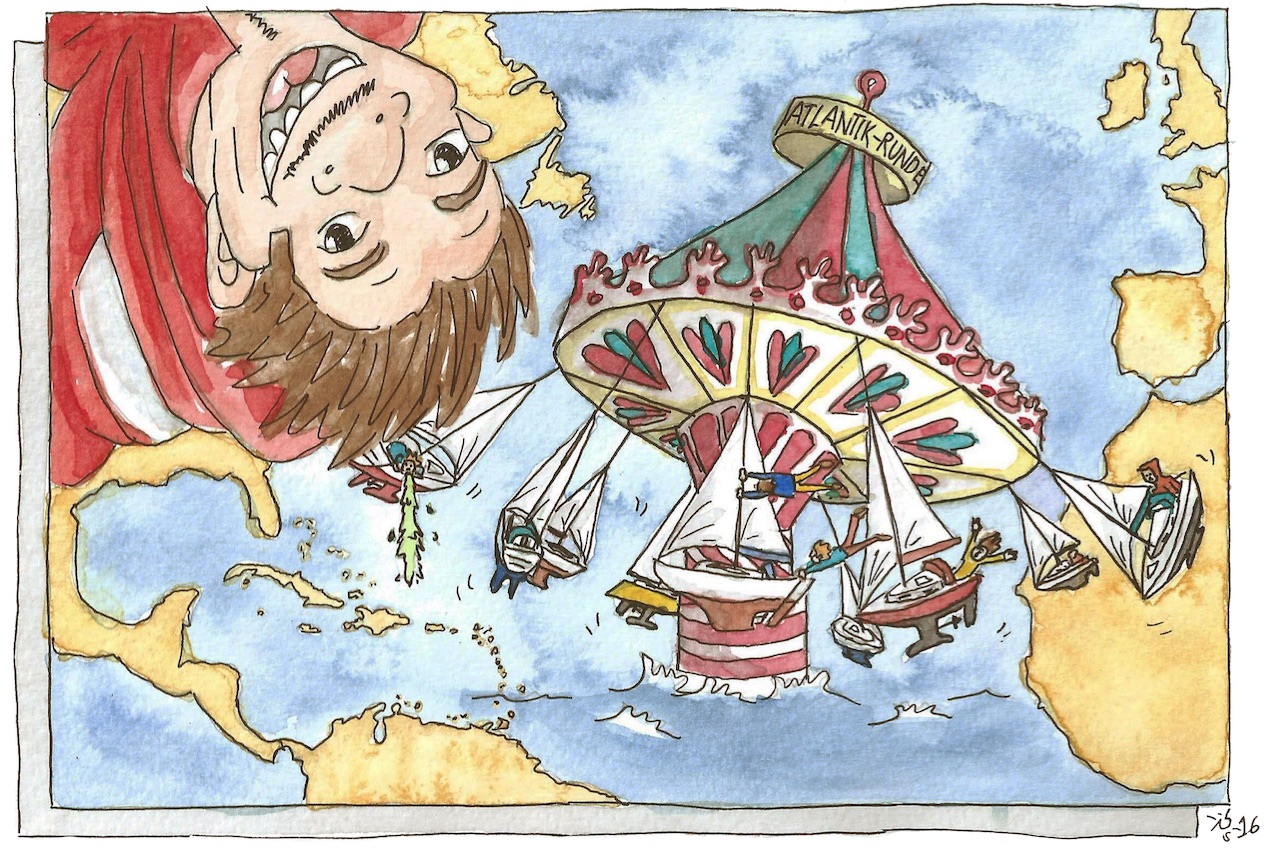 RUSSIAN ROULETTE FOR SOLO SAILORS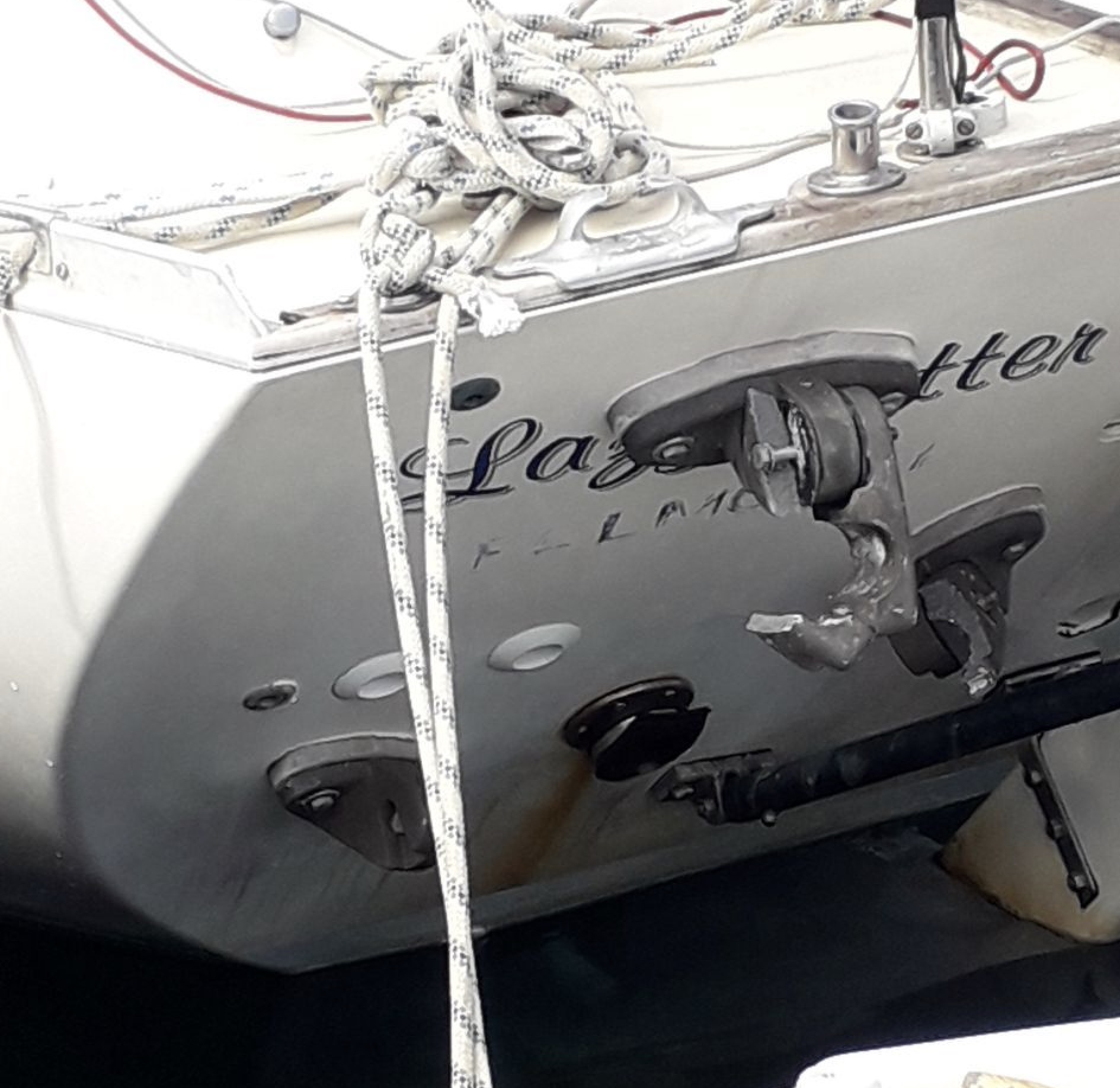 The 2022 Golden Globe Race has begun to make waves over a year before the start, with theory and reality already colliding in dramatic fashion for one prospective entrant. At the end of May, Lazy Otter, a Rustler 36 skippered by Ertan Beskardes, was knocked down several times in the North Atlantic in approximately 40 kn of wind while on passage from Plymouth to the Azores.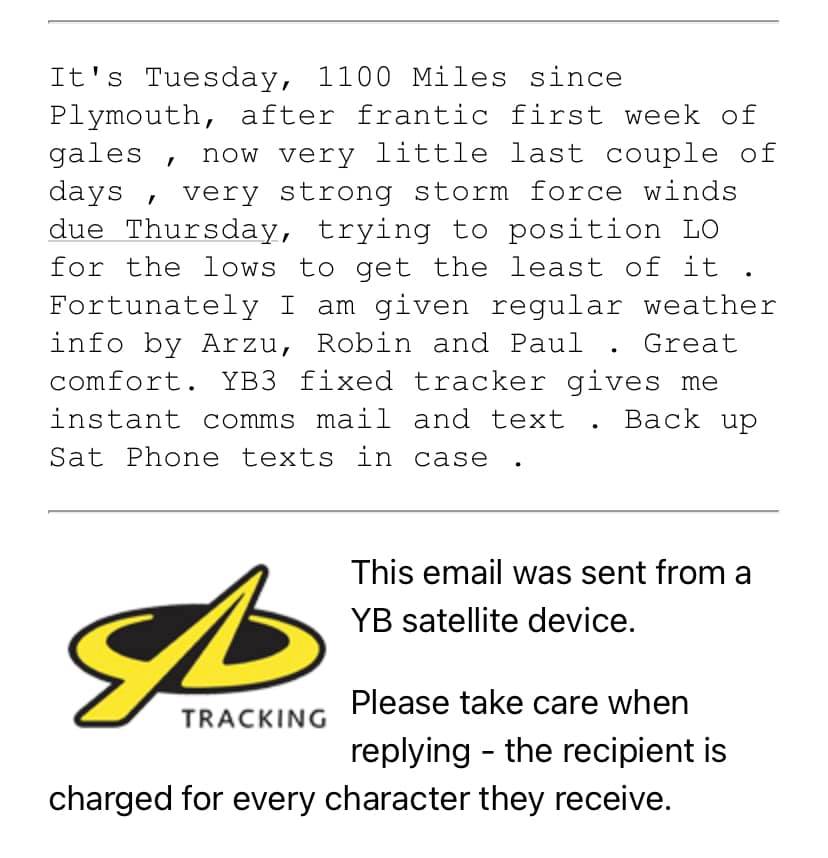 Fortunately Ertan escaped the potentially dangerous chaos that ensued – both above and below deck – unscathed.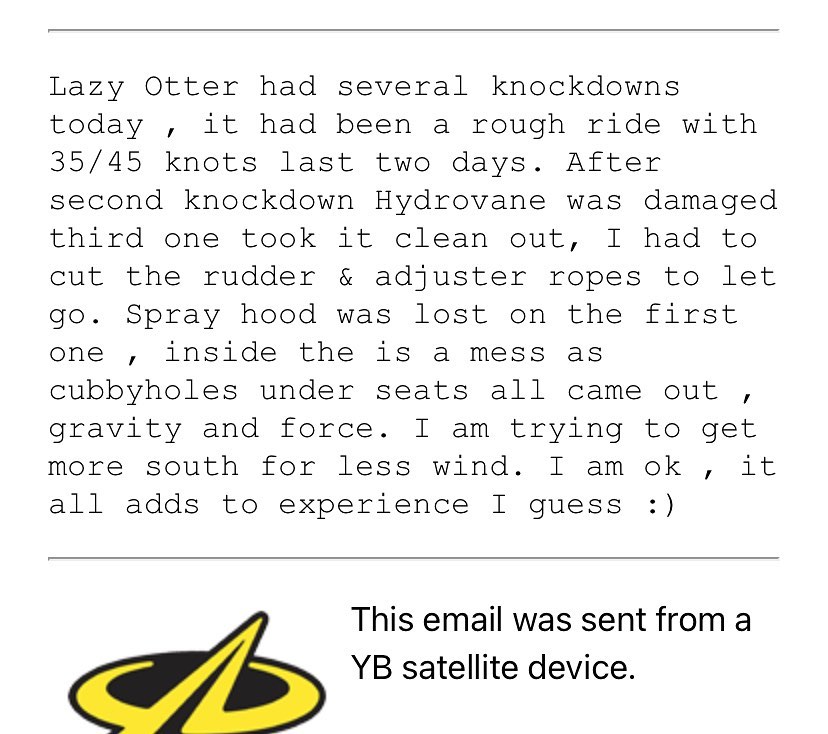 His arrival in Ponta Delgada, which is where the above photo was taken, appears to have created some excitement. Readers may recall that Ertan's 2018 GGR finished in La Coruna not long after the fleet left Les Sables. After a period of reflection, he nevertheless decided to give it another go. Does he still feel that way? It will be interesting to see!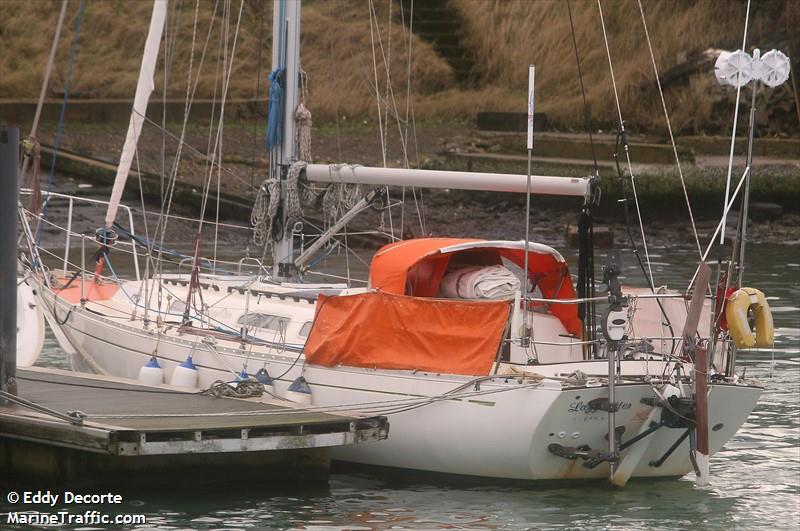 These recent events paint a grim picture of the safety situation in solo sailing events, the responsibility for which – irrespective of whether they choose to acknowledge it – has to lie with the organisers.
At the risk of repeating myself (I covered these matters in depth during and after the 2018 GGR 2018 and return to them in my recently published book WINDVANE REPORT – available in German and English – but make no apology for airing the subject again, given the trouble it caused me), the main issue with the GGR is race organiser Don McIntyre's insistence that all boats either carry an emergency rudder or use a windvane self-steering system with an auxiliary rudder that can also be used as an emergency rudder. Entrants choosing the latter option apparently escape the requirement to demonstrate that their emergency rudder solution works but those who prefer a different system will not be cleared to start the race until they have provided video evidence of its effectiveness with the main rudder fixed on centreline.
Why, I wonder, do the rules insist the rudder be fixed on centreline? Surely it would make more sense to stipulate that the rudder not be fixed in place since it is unlikely still to be attached to the boat when the emergency rudder comes into play for real. It's almost as if the organiser knows that an auxiliary rudder with a surface area amounting to no more than about 30% of the surface area of the main rudder can hardly be expected to provide useful steering in difficult conditions … especially if the lateral surface area of that main rudder has been parted from the boat. This rules strikes me as a foot in the door for the organiser to help him play up the purported advantages of his favoured auxiliary rudder system to the participating sailors. Presumably the fact that such auxiliary rudders are just too small to be very effective in an emergency tends not to feature prominently in the conversation.
The auxiliary rudder system of the type favoured by the organiser comes from the factory with a shear pin and a recommendation from the manufacturer that this shear pin be replaced/swapped out every 2,000 nautical miles. Is the safety of sailors really improved by relying on an emergency rudder designed and built to let go under high loads?
When discussing emergency rudders in the context of the GGR, it should not be forgotten that only long-keelers are allowed to enter – the wisdom of which rule was borne out by the complete absence of main rudder damage in the 2018 race. Why, then, might an event organiser whose personal sponsor sells an auxiliary rudder system marketed as being able to double up as an emergency rudder apparently be so concerned about emergency steering? Why indeed…
This alliance of organiser and auxiliary rudder system manufacturer and the rules that emerged from it had some unwelcome consequences in the 2018 GGR (as detailed elsewhere) and seems likely to have contributed in no small measure to there eventually being only five finishers. It would appear that the – exhaustively researched and reported – limits to the effectiveness of windvane self-steering systems (keyword: overload protection) have yet to register with the organiser or impact on the rules for the 2022 GGR. What will happen when a stressed solo sailor needs to replace a designated point of failure in bad weather during the next edition? Will he or she unpack the electric autopilot and accept demotion to the Chichester Class or risk everything to make the repair and stay in the race?
The events of the 2018 GGR demonstrated that problems with the windvane self-steering system are practically unavoidable as almost all of the options feature shear pins and/or some other form of overload protection, replacing/repairing which in extremis is essentially infeasible without making use of an autopilot (and accepting disqualification as a result). These are the facts and I think it would be negligent of the organiser not to take account of them for the 2022 GGR. It risks reducing the race to a game of Russian roulette and cannot be reconciled, in my opinion, with the organiser's duty of care to "his" sailors. It surprises me that those with the power to influence this situation do not seem to be doing anything about it. Surely we want our entertainment to come from racing decisions, not life-and-death decisions?
The organiser has pronounced himself the ultimate authority as to which windvane self-steering systems are deemed safe for the race too. Obviously this adds up to a glaring conflict of interests for an event funded in part by a windvane self-steering system manufacturer, but what about the liability involved? I would be extremely, extremely cautious about taking on the responsibility of telling sailors that a particular device is "safe" in these circumstances. The Monitor, for example, initially lost its approved status after the 2018 GGR following a series of problems and abandonments (Are Wiig and Susie Goodall) but was apparently granted a reprieve when the manufacturer committed to improve the overload components. The way I see it though an A-frame structure with a pendulum rudder swinging back and forth in the middle of it can never be completely safe in the event of knock-down or capsize. That, in fact, is why the design incorporates overload protection in the first place.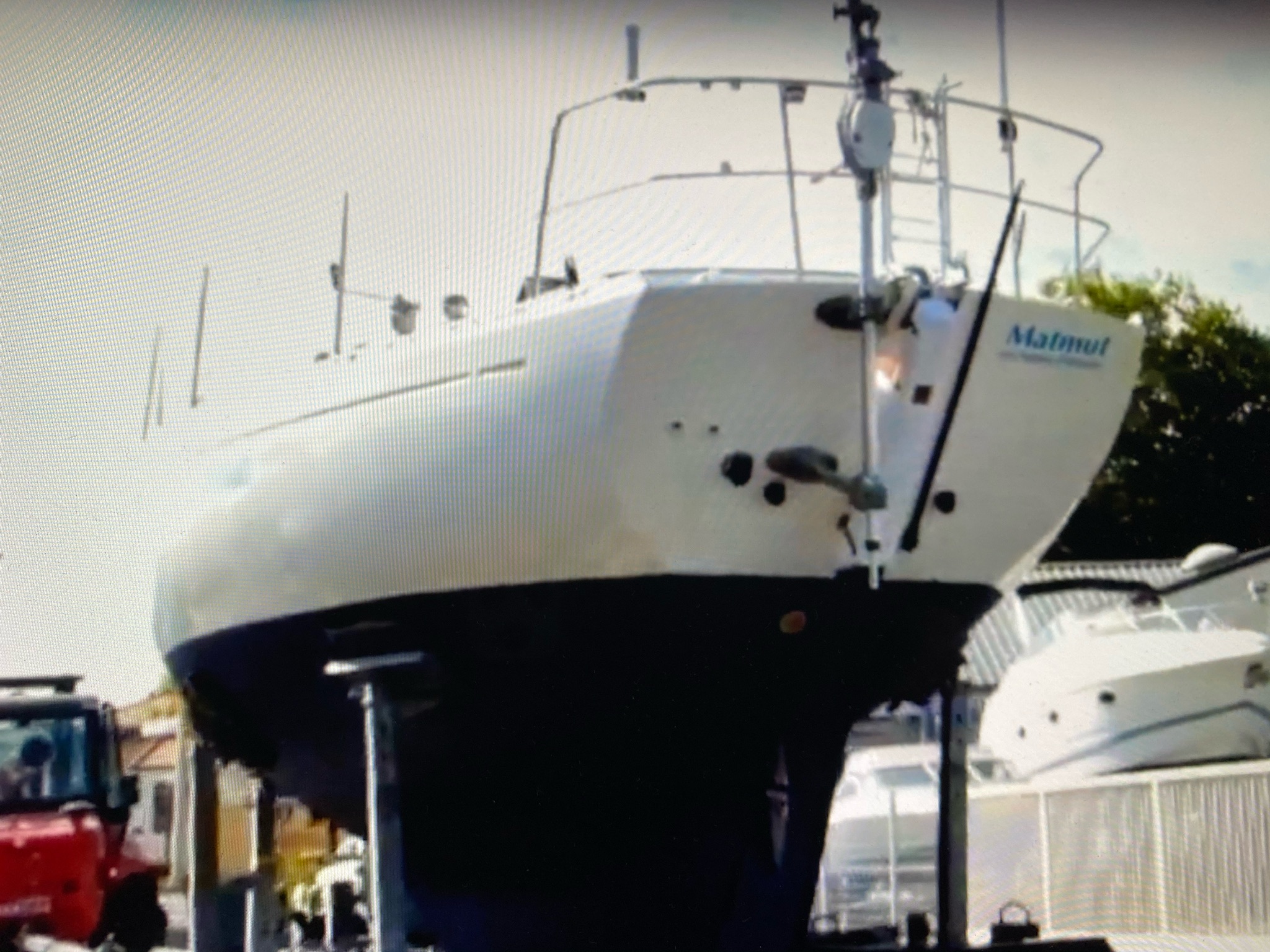 All of that said, what exactly did go wrong for Lazy Otter? The manufacturer's product documentation, which is provided to all GGR participants (and the organiser as well), recommends both two-point and three-point mountings.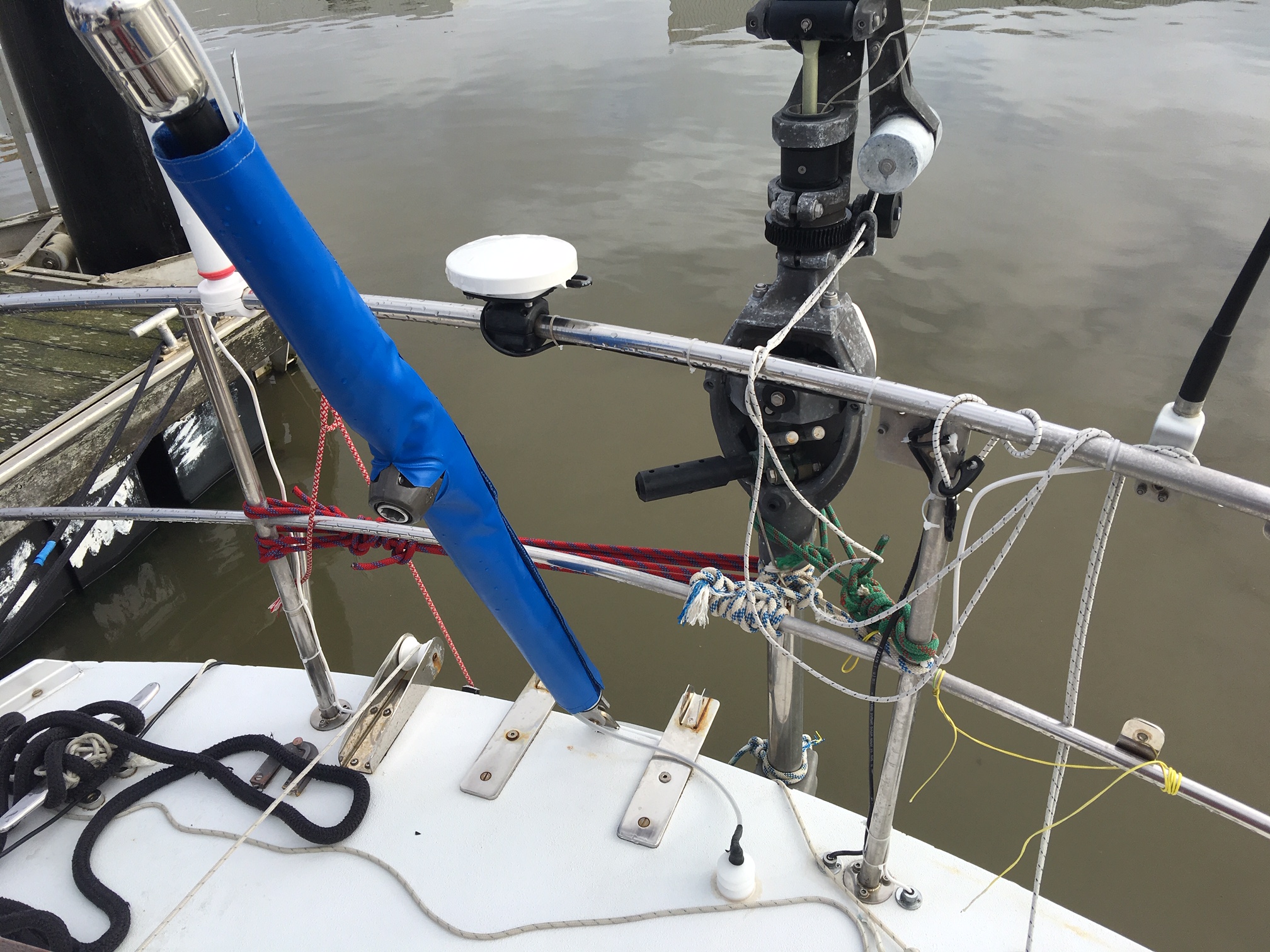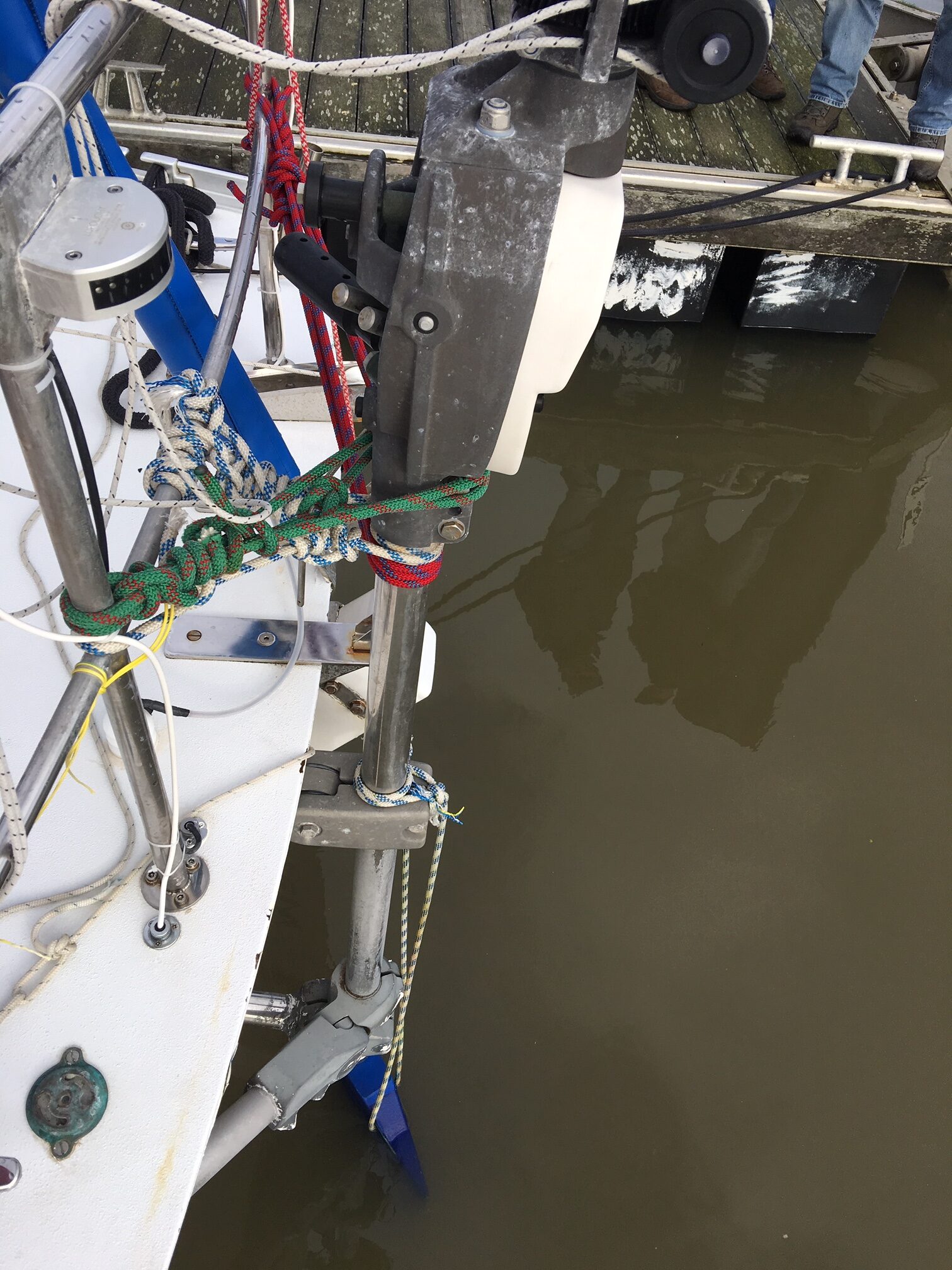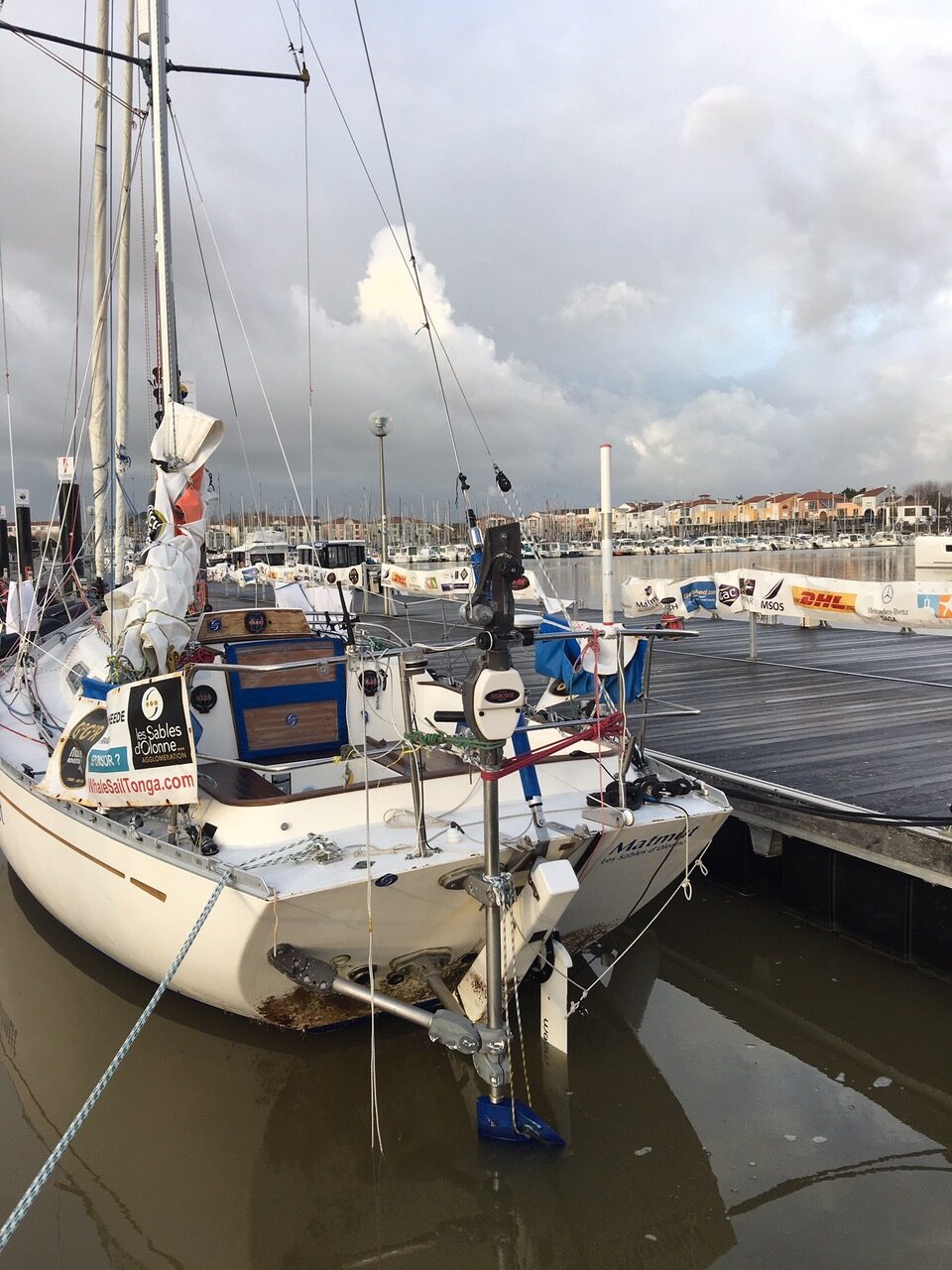 Endorsing two-point mountings in this way strikes me as a very brave step. Jean Luc van den Heede's Matmut only had a two-point mounting for the auxiliary rudder system at the time of launch. I raised this vulnerability with Jean Luc in Les Sables only to find he had already spotted it himself and retrofitted a third mounting point. Lazy Otter had a similar three-point mounting arrangement – and it was this that broke and failed completely during the recent series of knock-downs.
Even Jean Luc's beefed-up mounting hardly looked unscathed at the finish of the 2018 race: I'm not sure it would still have been attached to the boat without all of those lashings (and a healthy dose of luck to boot). Matmut's wily skipper made several other improvements prior to the start too, including fitting a stronger shear pin and reducing the size of the rudder blade, but his gear apparently still suffered significant damage.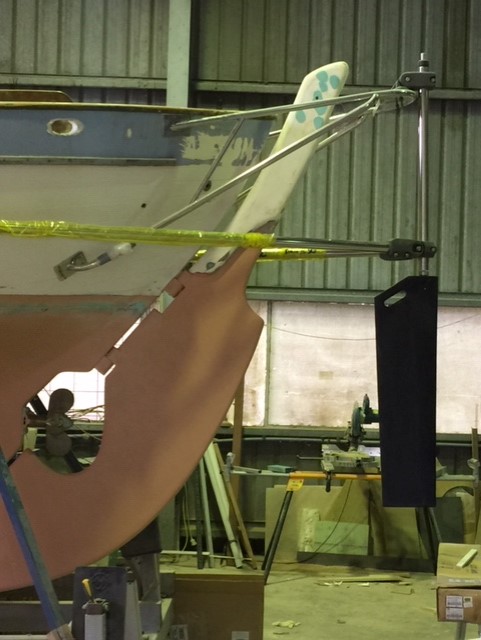 Whether anything actually changes as a result of recent events remains to be seen but it must be an uncomfortable time to be invested in these auxiliary rudder systems. Several boats thus equipped are due to set sail for Europe shortly. What will they choose to do?
Particularly worrying to my eye is the elegant (?) frame fabricated to support Michael Date's auxiliary rudder system. I will be keeping my fingers crossed for everyone involved that the structure holds its shape and position in bad weather.
Prompted by the experience of the 2018 GGR, I have resolved to have nothing more to do with events like this and, no longer having skin in the game, can afford to speak completely freely and objectively on this whole subject. What I hope is that at least some in journalistic circles will decide to take up the cause of competitor safety in earnest. If the sailors can find the courage to take on these challenges, with all their attendant jeopardy, surely they ought to be able to count on event organisers, sponsors and the media to fight their corner. There will of course be many in this group who have more experience than the racers themselves and hence a better idea of the potential risks involved. The situation as it stands looks far from ideal to me and I believe the sailors who will have to deal with the consequences simply deserve better.
Ertan Beskardes' Facebook page includes a comment from Don McIntyre: Wow … unbelievable! The GGR must at last have become aware of the shortcomings of its favoured auxiliary rudder system after all. It will be interesting to see what happens as a result.
14 June 2021

Peter Foerthmann