PELAGIC – WINDPILOT – NIKE STEIGER – MIKE SCHECK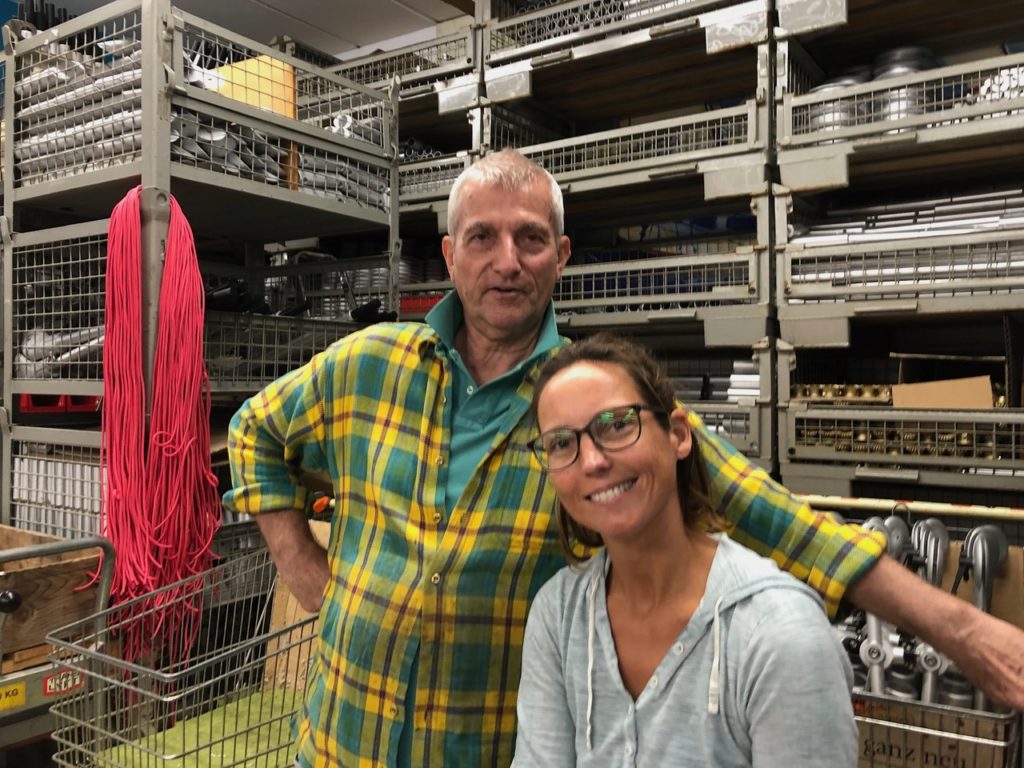 SNAPSHOTS FROM THE WORLD OF WINDPILOT
Summer 2019: Tapio Lehtinen had finally hauled his boat over the finish line and taken it home to Finland via the Kiel Canal and the time had come at last for me to think about giving my own boat some exercise. But even before hull had met water, an enforced break prevented me putting my plans into action and I soon found I just had too many things that needed doing all at the same time. Work was piling up, I had to set some priorities and the result was the boat had to stay ashore.
Assembling my Windvane Report – distilling and presenting the key messages from the GGR, painstakingly extracting the lessons learned and sharing them with the market – consumed all of my time and energy. A final catharsis after a tortuous event that turned out to be at least as much about human behaviour (human sharp elbows) as it did about long-distance sailing, the writing process reminded me of one of those longed-for storms that reanimates the world after a heatwave. Two blogs ate up a chunk of my life, but I can't regret a moment of the time spent because for me, writing is a necessary cleansing ritual. Writing enables me to winnow and process the latest batch of experience to come my way: nothing works better as a pathway to a clear and resilient mind. Putting my thoughts down in words has been my secret recipe for decades.
Inevitably I also ended up having to run an eye over what the competition was up to, not least after the Monitor magically reappeared on the GGR's list of "approved" windvane systems in April 2019 – presumably after Mike Scheck beefed up a few of the Monitor components in consultation with the GGR organiser. I say presumably because I was unable to discover anything more about what had transpired. One thing I did learn though was that Scanmar International had taken over the marketing of the Pelagic autopilotrom Brian Boschma. Following the site's link to a YouTube clip showing installation on different windvane self-steering systems, I noticed the footage also included a Windpilot Pacific. Now they had my attention!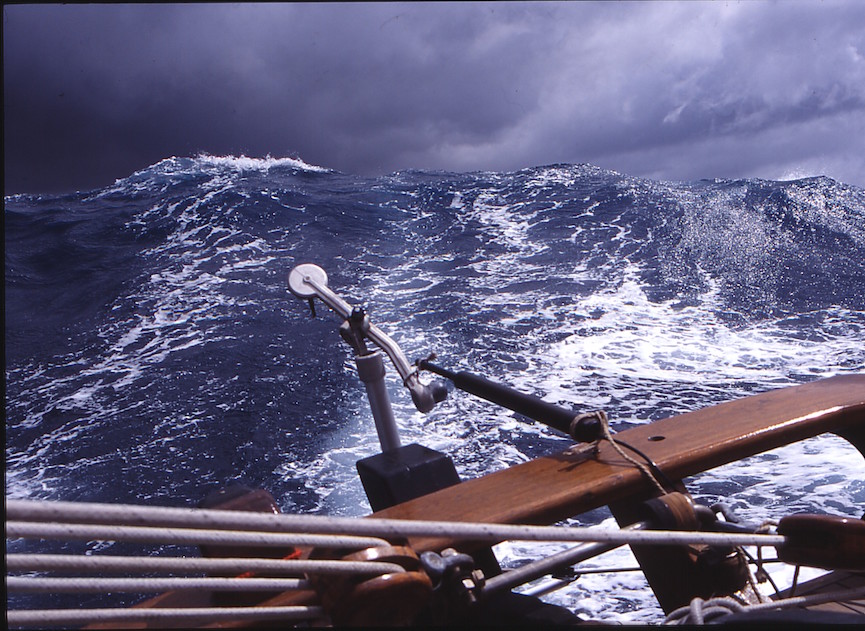 The combination of Windpilot and autopilot is hardly a new thing of course: roughly half of Windpilot sailors are used to hooking a cockpit autopilot up to their vanegear to give the main autopilot a rest or spare the batteries if not under engine.
There was one new – new and rather worrying – thing about the Pelagic set-up though and that was the way it had been harnessed to the Windpilot: someone had connected the autopilot at the wrong end of the system! Not only that, but it was connected to a rod a mere 6 mm in diameter in a position most unfavourable not just in terms of leverage but also because of the potential for serious damage to the windvane unit. This needed sorting out, which, though an easy decision to make, ended up entailing a three-month odyssey that concluded just a few days ago.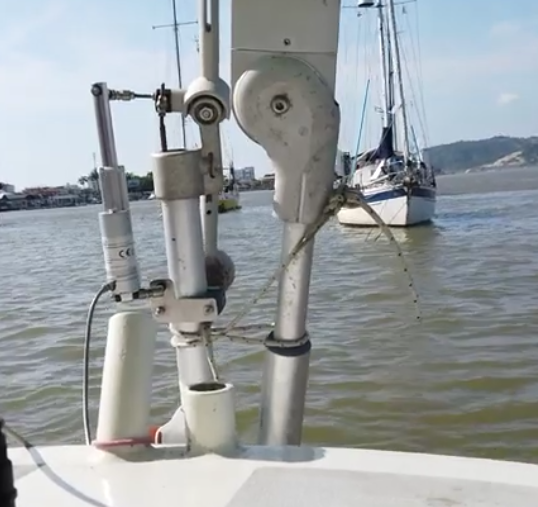 E-mail seemed the obvious place to start but still it took twelve messages in eight weeks to make any kind of an impact with the manufacturer. Eventually, to my unbounded relief, there came a call from Mike Scheck and things started to happen. Contact had been established.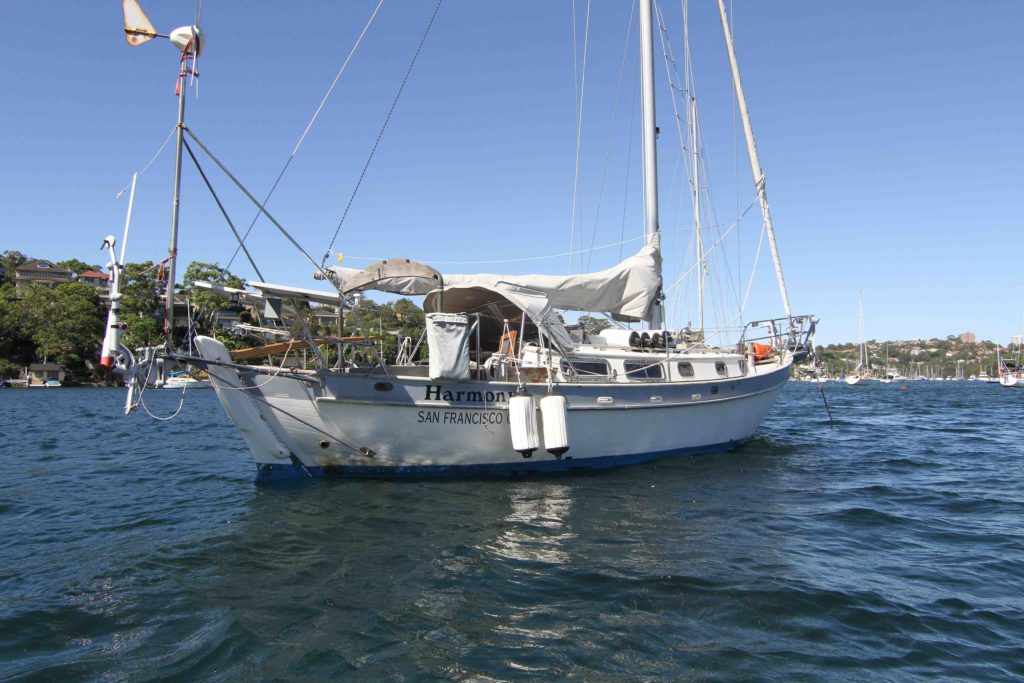 As the wheels ground into motion, I found out that Nick Jaffe, a long-time Windpilot user, had a Pelagic system fitted to the Windpilot Pacific on his Colin Archer Aries 32. Nick's CV includes sailing a Contessa 26 from Europe back home to Australia and a subsequent Pacific crossing from San Francisco aboard Harmony using the aforementioned Windpilot Pacific unit. While hunting for useful photos, I learned from Nick that his boat had been bought by GGR 2022 entrant Michael Date. Although included in the sale, the Windpilot had subsequently been swapped out for a Hydrovane, which is hardly surprising given the relationship between Michael Date and the GGR organiser (Michael Date bought the latter's business in Australia some years ago). It's a small world!
And then, as if to remind me just how small, Mike Scheck happened to mention that he had recently handed a Pelagic system over to Nike Steiger, who would presumably return the favour by posting an installation video on her White Spot Pirates YouTube channel. One more click of the mouse, I thought, and I could quickly bring Nike up to speed on the situation as well. Or maybe not so quickly: six weeks had passed by the time I heard back – and the response came not from the high seas but from Boberg hospital in Hamburg, where Nike was having her heel repaired after a distinctly hairy kiting adventure with Michael Wnuk aboard his Marlin. Time, then, to rest – and hope for the best.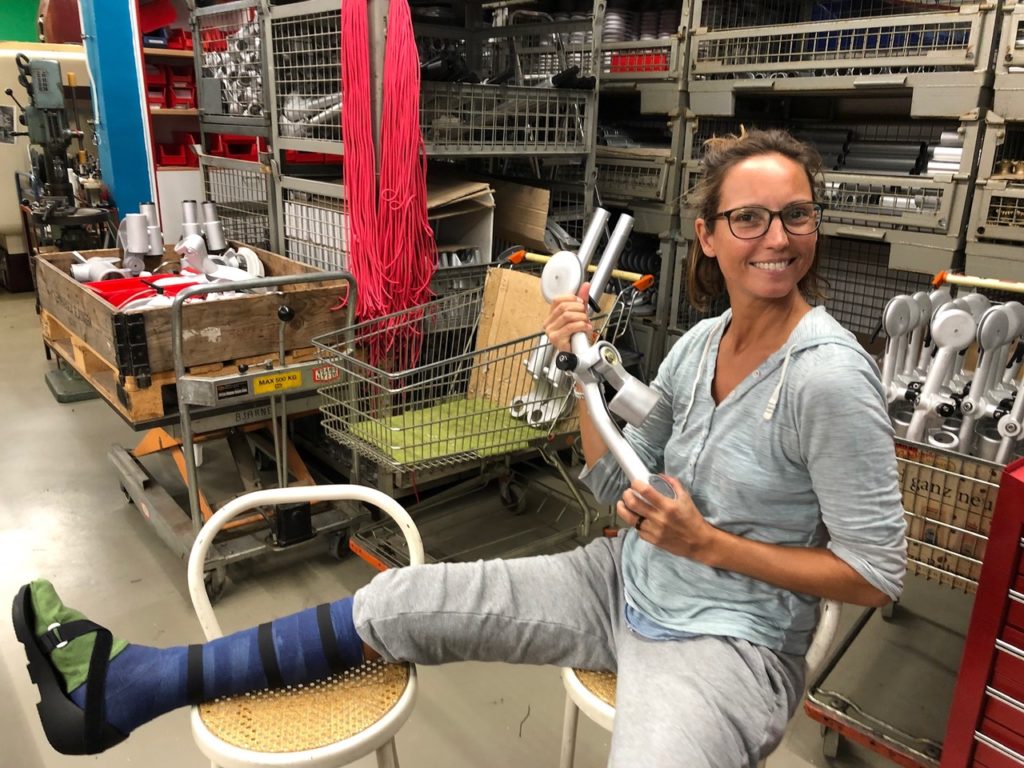 A couple of clicks later and it was all arranged: the next day, delivered by her father (her chauffeur and host for the next several months in all probability), a freshly released from hospital Nike arrived at Windpilot HQ to hear the details of my technical reservations first hand. The visit proved a complete success and I can confirm Nike is as slick with the tools as she is with her YouTube productions: with any number of (young and good-locking, naturally) people working the "look at me and my boat" angle online, it's a real pleasure to meet someone willing and able to back up their words convincingly with action.
I had the distinct feeling Nike would have liked to scrutinise every inch of our workshop had she not been hampered by having a crutch in each hand already. That being out of the question, it occurred to me that it might be a good idea to show her how best to dismantle, clean and reassemble a Pacific. Hers has been united with the back of her boat Karl by those four crucial bolts for 16 years after all and should she eventually muster the courage to undo them in some far-flung anchorage on the other side of the world, it might be handy to have practised the moves in the comfort of a well-appointed Hamburg industrial unit first. I just hope that the original owner was careful with his insulation and that there will not be any nasty surprises when the moment of separation comes!
Anyway, 24 hours later Nike posted White Spot Pirates video #48 … in which the combination of Pelagic and Pacific is *not* installed and described as envisaged by the manufacturer. Nike leaves us instead with a classic TV cliff-hanger: tune in next time to find out how the windvane actuator gets installed!
I have been following Nike's progress from afar for a good five years, so I particularly enjoyed having the chance to meet her in person. For those who aren't familiar with her story, Nike acquired the battered old remains of a Reinke – laid to rest in Panama by its despairing previous owner – and with a combination of courage, drive, some heartache, a little hard cash and a seemingly boundless supply of energy, brought it back to life. She has stopped the rot (in every sense), learned the skills she needed to learn and put her endurance to the test under the fierce tropical sun – and she has done most of it with a big grin too, as we know from the 48 (and counting) entertaining vlogs she has posted to document the restoration process, share her experiences and, of course, generate some income.
Wisely, Nike presents all of her videos in (perfect) English rather than her native German, which has enabled her to build a huge fan base: her YouTube channel has more than 63,000 subscribers and the most recent video racked up 12,000 views in just 24 hours, so she is definitely doing something right. I can't help wondering though how Nike's story might have unfolded had she chosen a more modest challenge: her contrary Karl never tires of testing her mettle and – for what it's worth – I'm pretty sure she would have had wider options, seen more of the world and spared herself a heap of trouble had she plumped for a different companion with which to pursue her dreams…
Sunday 29 September 2019
Peter Foerthmann