SMALL SIZE, LONG RANGER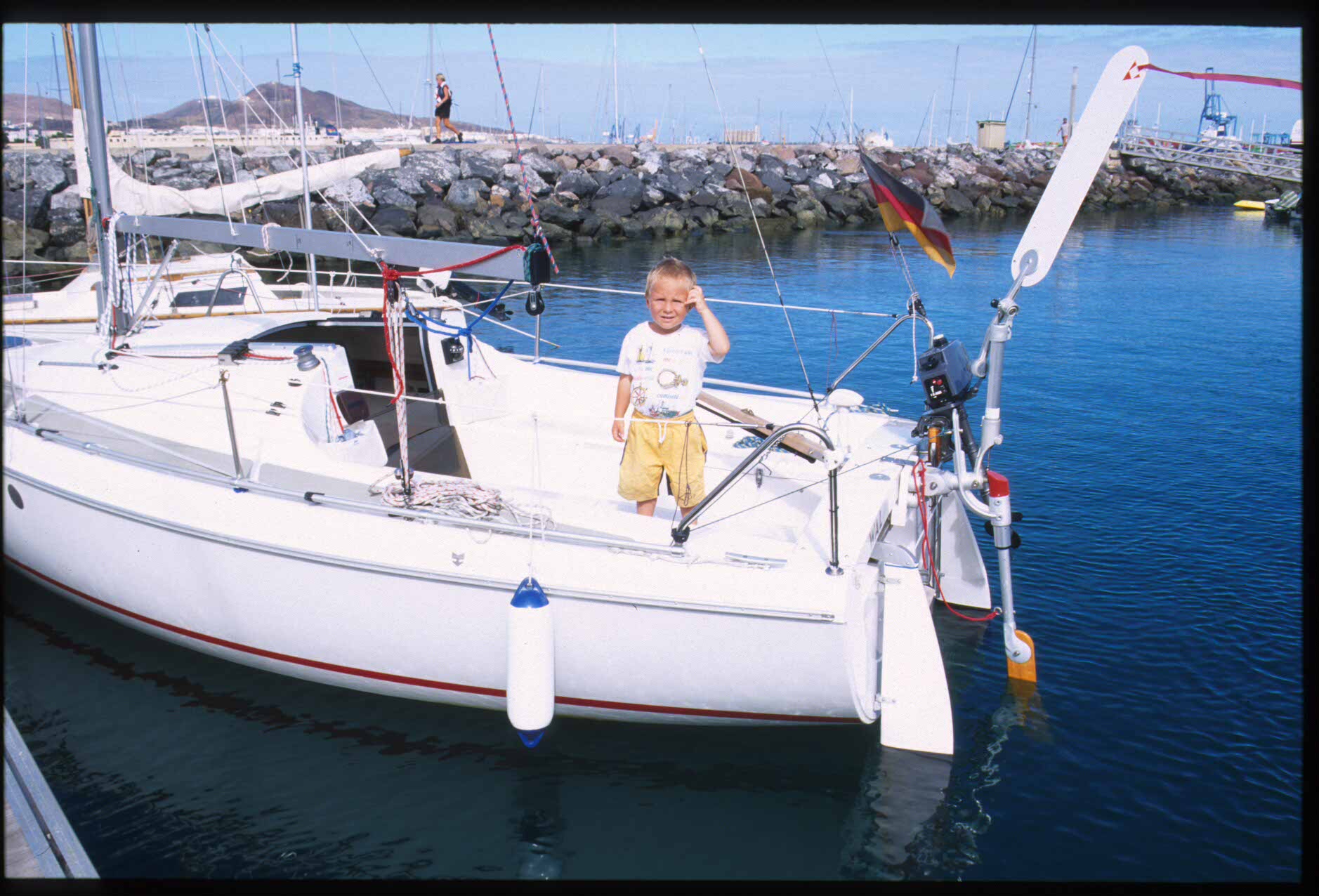 Calling a yacht a pocket cruiser makes it sound all sweet and innocuous, but there is actually no reason at all why small boats should fear the high seas – provided they have been designed and built for the purpose and have a calm head at the helm who trusts (with good reason) in his/her own capabilities as well as those of the vessel.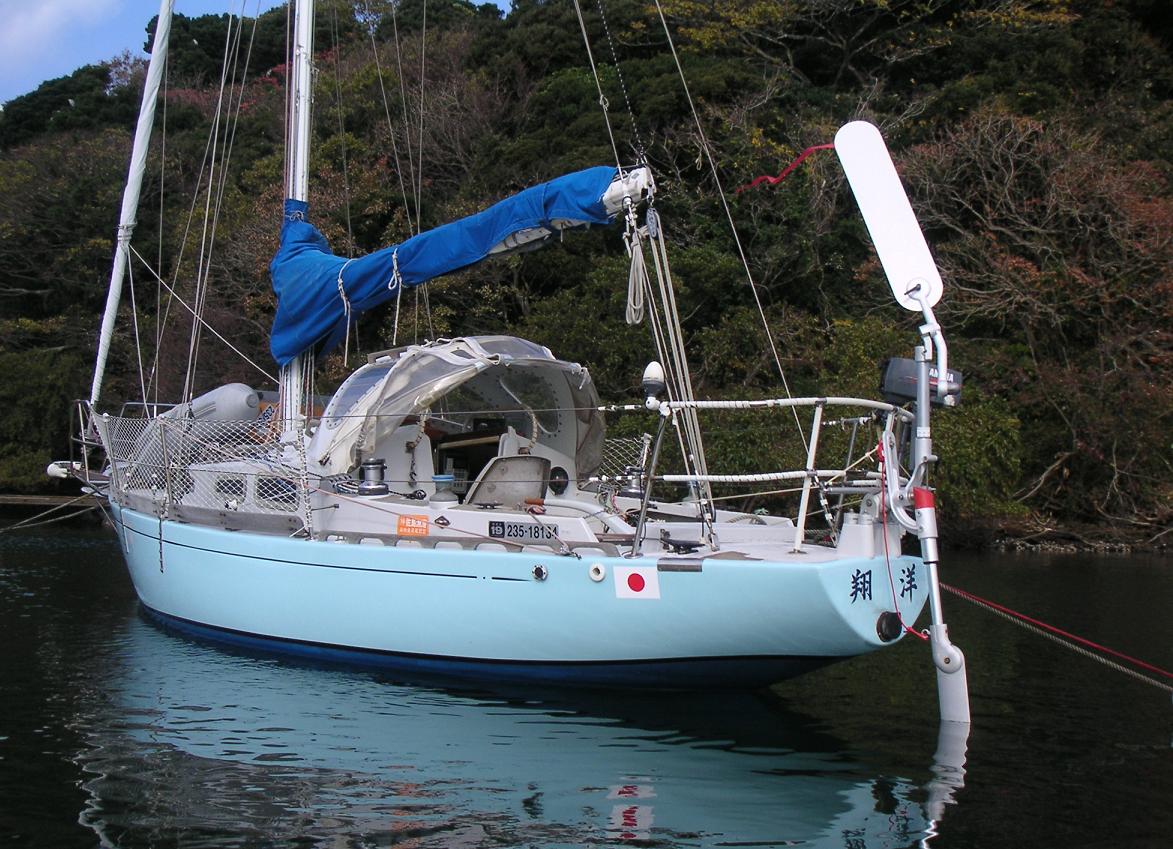 The pocket cruiser niche is home to some remarkable sailors who pursue their sport in small boats away from the glare of publicity. Some do occasionally – and generally fleetingly – find themselves the focus of public attention and some even generate income out of their sailing, but in this arena it is very much the sailing rather than the earning that comes first. John Adam's 1967/68 voyage with a tiny nutshell of a Leisure 17 called Eve led directly to the creation of Windpilot. Boat and skipper ended up on the beach in Cuba, but that was the fault of the skipper's exhaustion rather than the self-steering gear and when John came back, the business was launched.
The godparents of all pocket cruising aficionados are the Pardeys, whose unassuming life and adventures aboard Serrafyn have amassed them a legion of fans. The Pardeys have shared the expertise and experiences gathered in the course of two circumnavigations and over 200,000 nautical miles at sea in countless books and lectures. It strikes me as a wonderful way to make a living, but I doubt there would be enough interest – or enough people keen to read the books – to support a model like this in Germany (and the big publishing houses would be sure to make things difficult for a private publisher). What does Serrafyn have in the way of self-steering? A prehistoric system with a windvane mounted on the backstay that passes its steering signals to the rudder via a trim tab.
Clearly there is also a certain appeal to chasing records in Mickey Mouse boats: many people seem to be driven to find ways to stand out from the crowd, even just a little bit, and to see if there is money to be made in doing so. The blame (I really should say credit) for my becoming particularly involved in pocket cruising matters over the decades lies with the fact that sailors only really have to confront their steering problems when they begin seriously contemplating extended voyages, which by a strange coincidence is about the time they start talking to me about it. That, it seems, cannot be helped!
Go back a few decades and around these parts at least, it was a pretty safe bet that the few boats in the marina sporting a Windpilot and baggywrinkle were the genuine bluewater article, even if they hadn't been to sea for years. Today, any pocket cruiser bearing a transom ornament is likely to be out on the water regularly – a fact that warms my heart 33 years on from Burghard Pieske's gentle suggestion that I might perhaps like to augment the Windpilot range with something at the lighter end of the scale.
The Pacific Light has never received any special promotion. It stood still and quiet at the boat shows and has seldom featured in any communications with the press and yet it now has a whole community of loyal fans all over the world.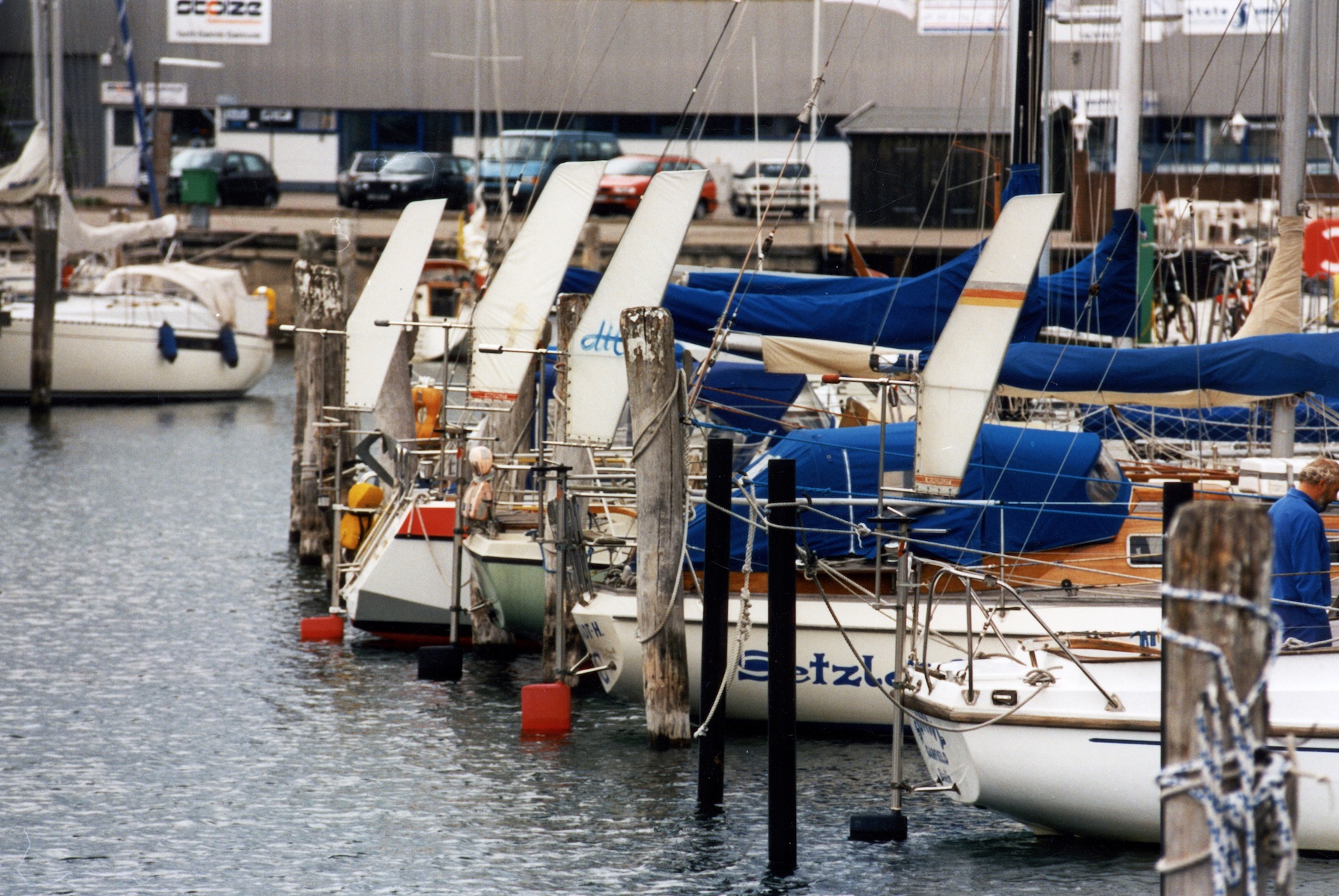 A number of Japanese sailing heroes have covered quite enormous distances at sea in small boats. The best-known is probably Kenichi Horie, who has made many spectacular voyages in his 82 years.
A few days ago news broke that he is thinking of heading off for another one, this time in a very cleverly designed new 19-footer with – not for the first time – a Windpilot at the stern. Coincidentally…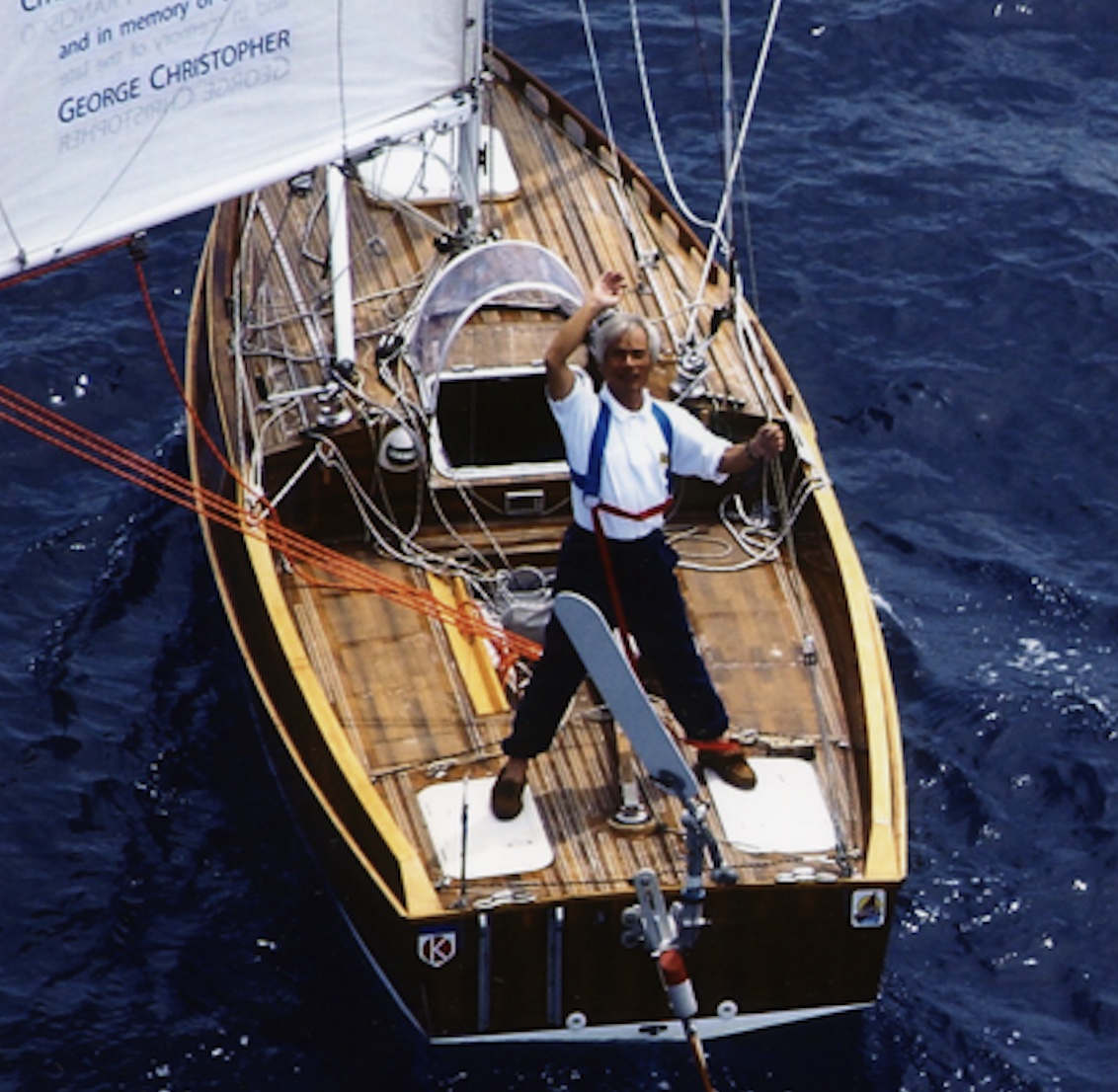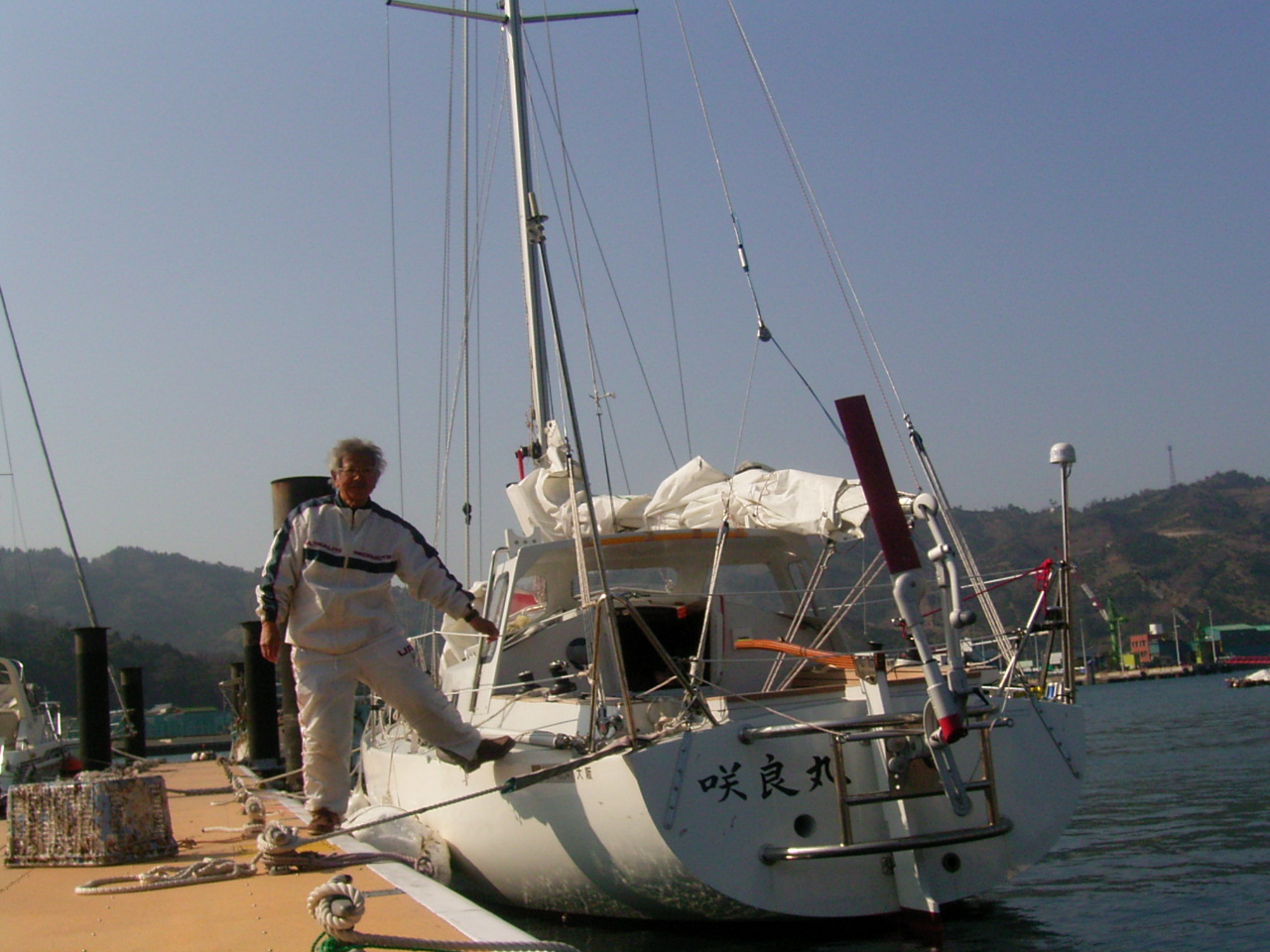 Osaka's Kazuo Murata, who made some incredible trips with his Yokomaya 25 many years ago, once sent me a poem about solitude at sea (although there were no Japanese translation programmes around back then and I couldn't decipher it). Kazuo was inspired by Kenichi Horie, five years his elder, and like the latter he was not prepared to let age come between him and his sailing: Kazuo turned 71 on the 96th and final day of his crossing from Japan to San Francisco.
Much closer to home, German sailors Carola and Hans Habeck fitted a Windpilot on their Etap 21 Wal in 2000 before heading off around the world with their three-year old son. They also wrote a book about the trip, which was by no means their last adventure afloat.
Across the water in the UK, the hotspot and country of origin of a great many pocket cruiser designs, extended voyaging around the exposed coastline of the islands has been commonplace for decades. Events like the AZAB and Jester Challenge were invented for seaworthy small cruising yachts (many of which feature a little contribution from Hamburg on the transom). Nobody from these waters can have beaten the drum for small-boat sailing for longer or with greater consistency than Roger Taylor, who has completed countless sensational trips and made a decent living for himself selling books about his experiences. An audacious attempt at the OSTAR in his Corribee 21 Mingming ended safely after 67 days – but not at the finish line: having been knocked down several times off Greenland, suffering broken ribs in the process, Roger decided that in the absence of any convenient safe harbour, the wisest thing to do was to head for home. By the time he arrived back in Plymouth his ribs had healed. I can offer no better description of the man than this comment left by an enthusiastic admirer:
"Roger, you have balls made of steel. Thoroughly enjoy your work."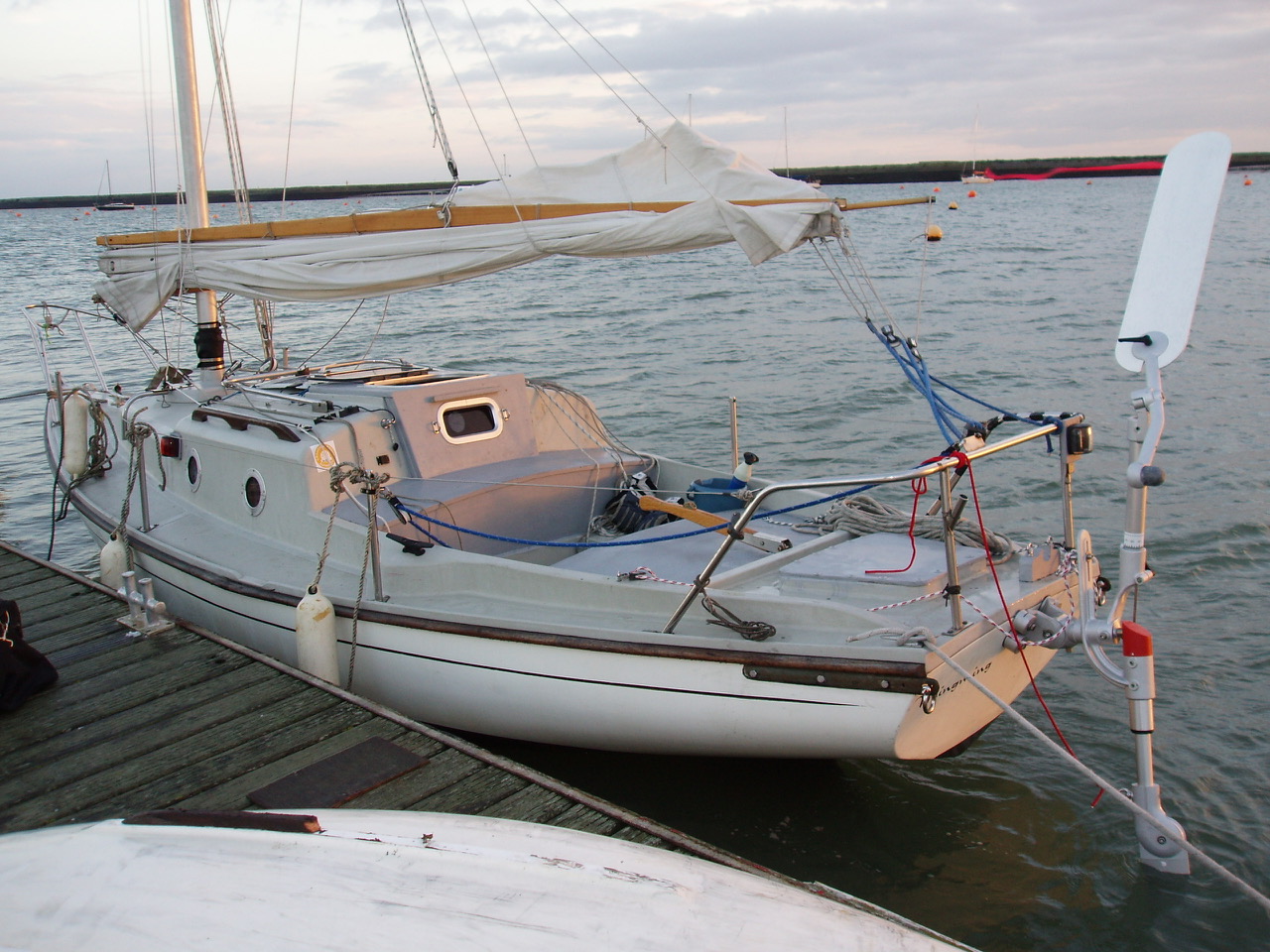 Australia too has its small boat heroes. Author and Junk Rig Hall of Fame inductee Graham Cox, for example, has spent most of his life criss-crossing the Pacific and I have found discussing the minutiae of small boats with him to be very interesting indeed. Graham uses a Pacific Light on his boat Blue Moon.
Another Australian, Nick Jaffe, sailed his Contessa 26 all the way home from Europe. It is just one of more than 150 Contessa yachts to sail under Windpilot.
Z
Moving on to Canada, a sizeable group of Windpilot sailors has grown up in Victoria, British Columbia, since James Howard put one of our systems on his Vega Golden Hind IV. The star in this case is the ship's dog, who never strays far from his master's side.
Ein weiterer Australier, Nick Jaffe ist mit seiner Contessa 26 von Europa in seine Heimat versegelt, zwischenzeitlich sind mehr als 150 Contessa Yachten mit Windpilot unterwegs.
Z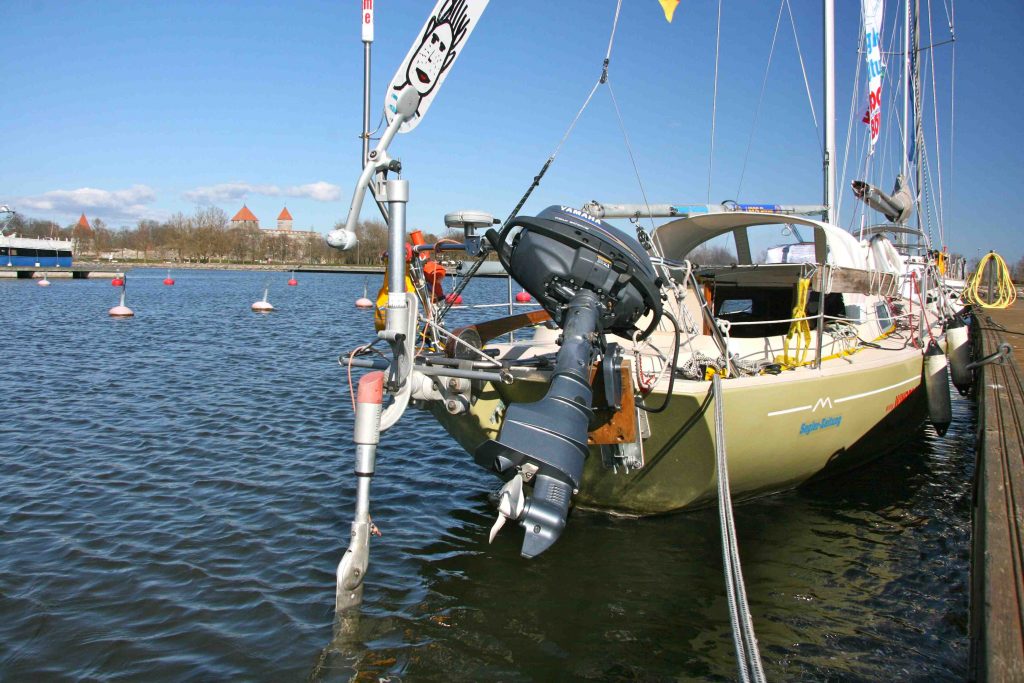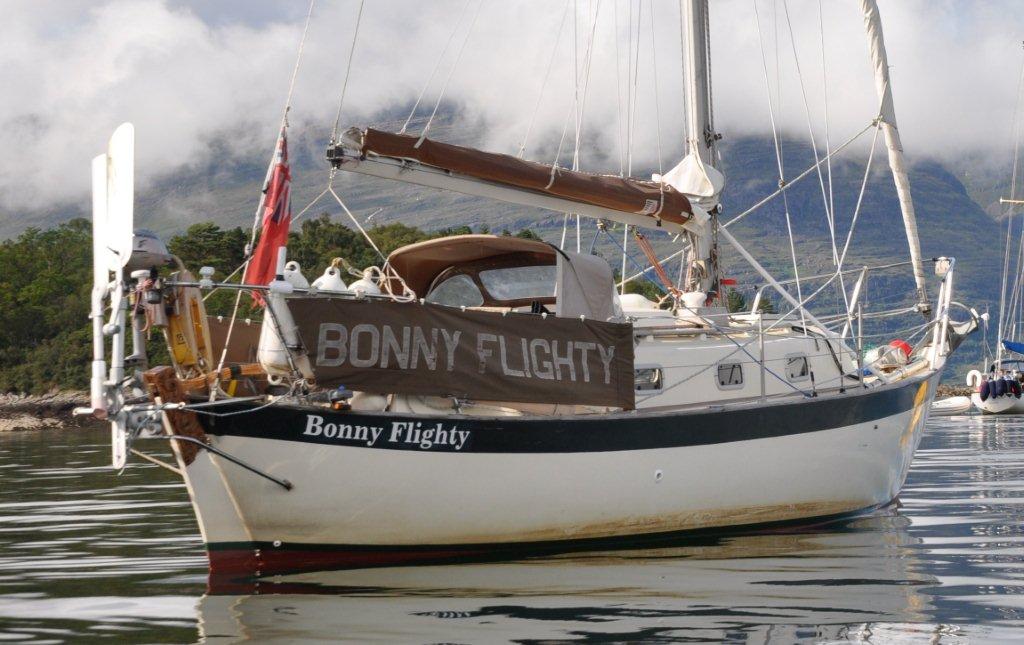 Looking at the list of small boats that we equip most frequently for bluewater use (and I mean actual trips successfully completed and not just ambitious plans), the Vega ranks among the leading choices alongside designs like Folkboats, IF boats, the Francis 26 and the Vancouver 27.
INSTALLATION ON A CAPE DORY 28

Windpilot self-steering systems have helped countless pocket cruiser owners enjoy their circumnavigation with as much peace and uninterrupted sleep as the weather allows.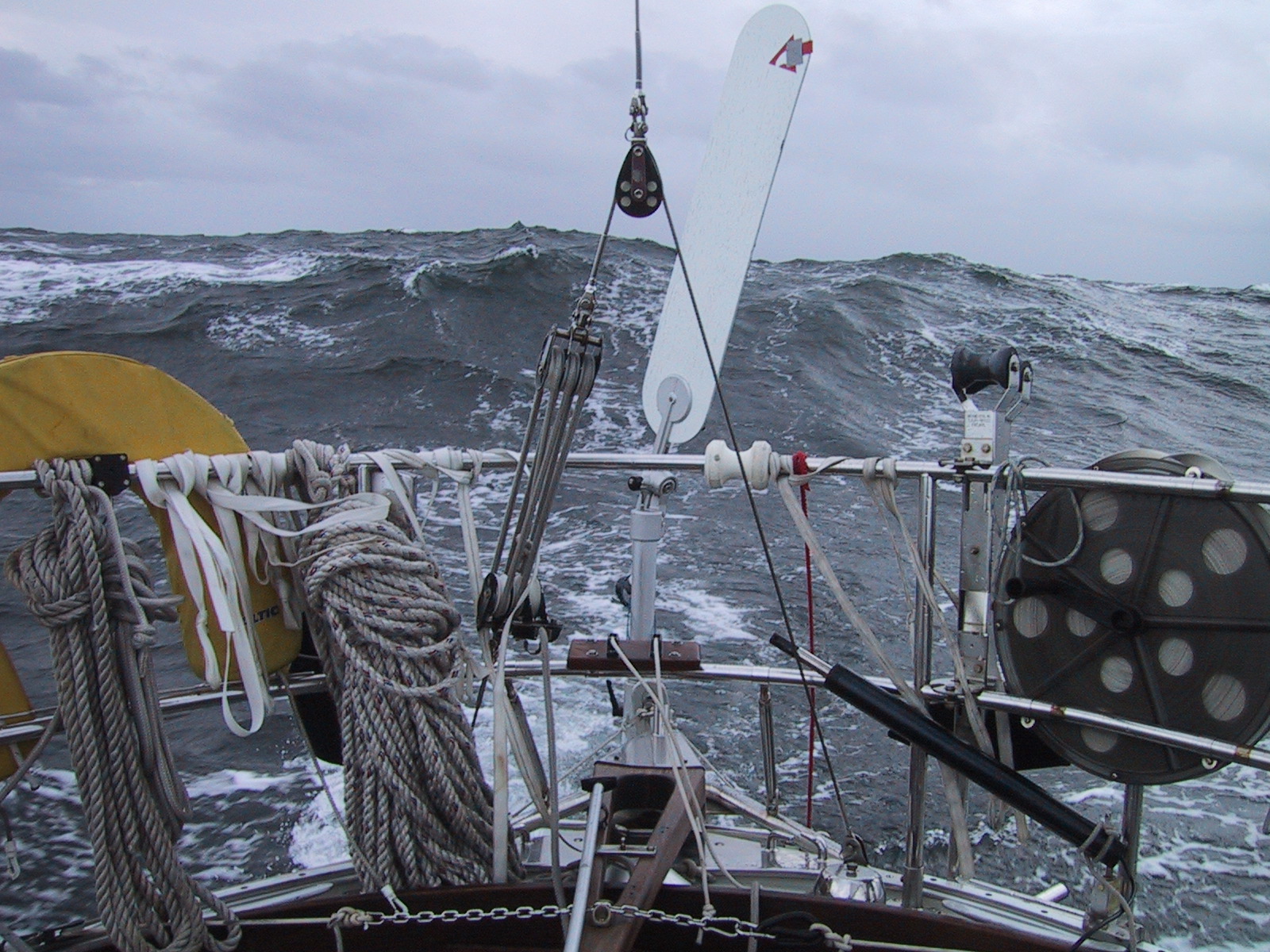 It should be noted that the two halves of the term pocket cruiser are equally important. We are talking about small boats, but also, as far as windvane self-steering is concerned, about boats designed for cruising. I seem to be receiving more and more enquiries from the impatient jockeys of fast-moving water fleas (especially from the French scene) and it terrifies me to think that one day perhaps, one of them will proceed in spite of – or in ignorance of – my revelations about the potential of sensitive modern windvane self-steering systems and end up losing a mast or worse after choosing to rely on a mechanical apparatus that has no way of accounting for the difference between true wind and apparent. Surprisingly I haven't heard of any such incident yet. Relax, deep breaths, keep on spreading the message: they may be quiet, reliable and indefatigable, but windvane self-steering systems are not intelligent and cannot tell that the sudden change in apparent wind angle experienced as a high-speed flyer decelerates coming out of a gust is not in fact a substantial windshift requiring an equally substantial change of course.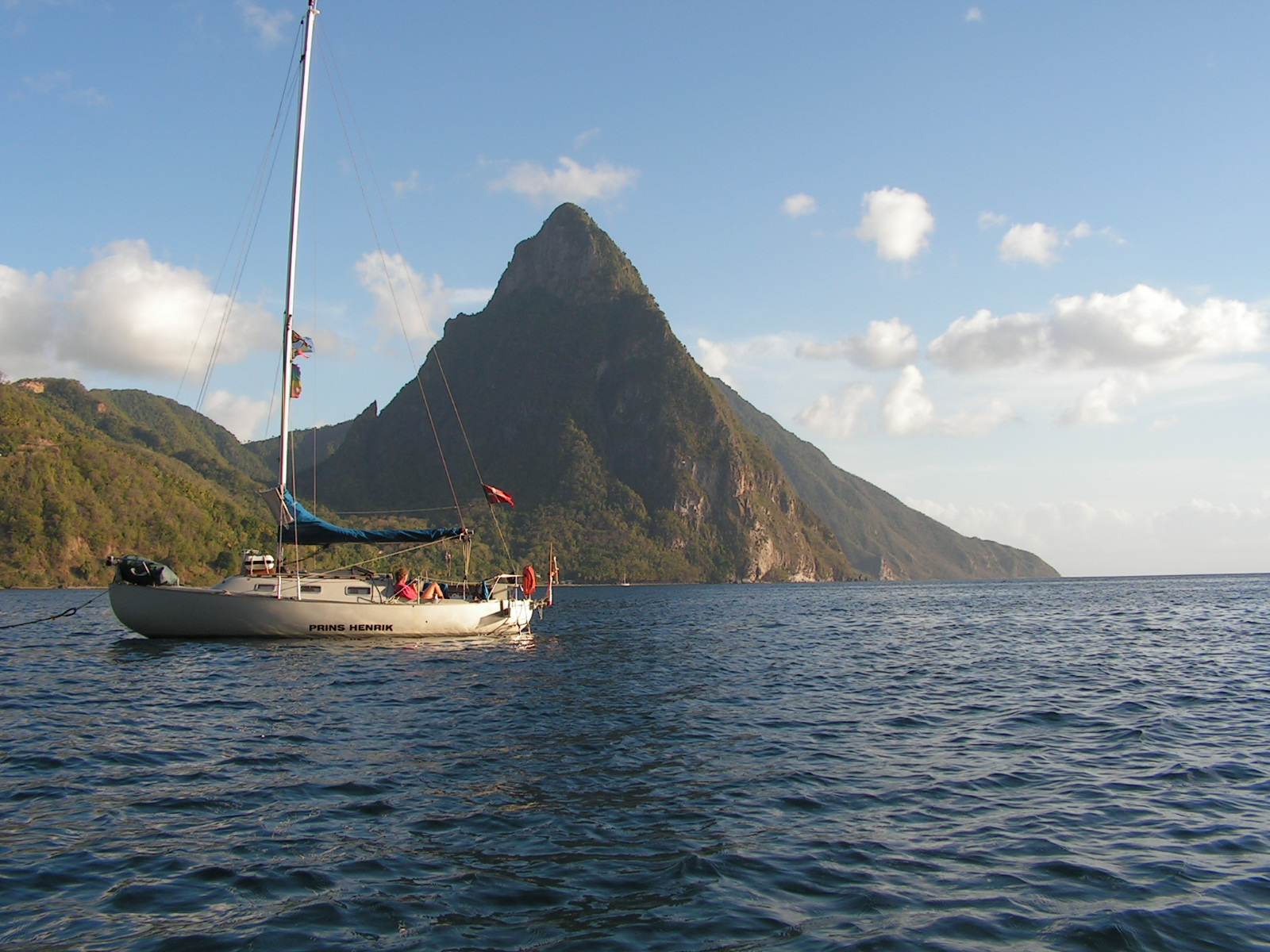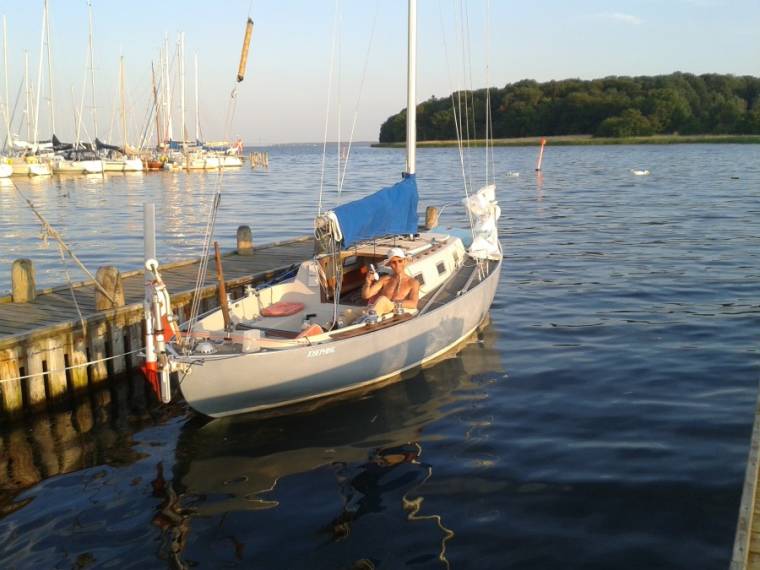 My focus, as always, remains on providing steering aids for the cruising community, because it is only in these circles that I can be reasonably confident the thirst for speed will not trump respect for physics.
If only everyone would follow the example of Danish-flagged Loa on its Atlantic tour and just accept the easy miles:
Never mind though. It is great to see what has grown out of Burghard Pieske's original little nudge all those years ago, but to be honest my overriding feeling this Sunday afternoon is one of pleasant surprise rather than pride.
Hamburg, 29.03.2020 

Peter Foerthmann