DAYS LONG PAST BUT NEVER FORGOTTEN


Memories, postcards, letters and photos tucked away in hidden corners and in the deeper recesses of my brain always have the power to summon up happy thoughts and warm feelings.
My 44 years of Windpilot have never been dull and while not every incident lives on in my memory, a surprisingly large number do. Looking back through old letters, cards and brochures recently, I realised that this treasure trove from the pre-digital age could easily be lost if I didn't transfer it into the online world where everything seems to happen today.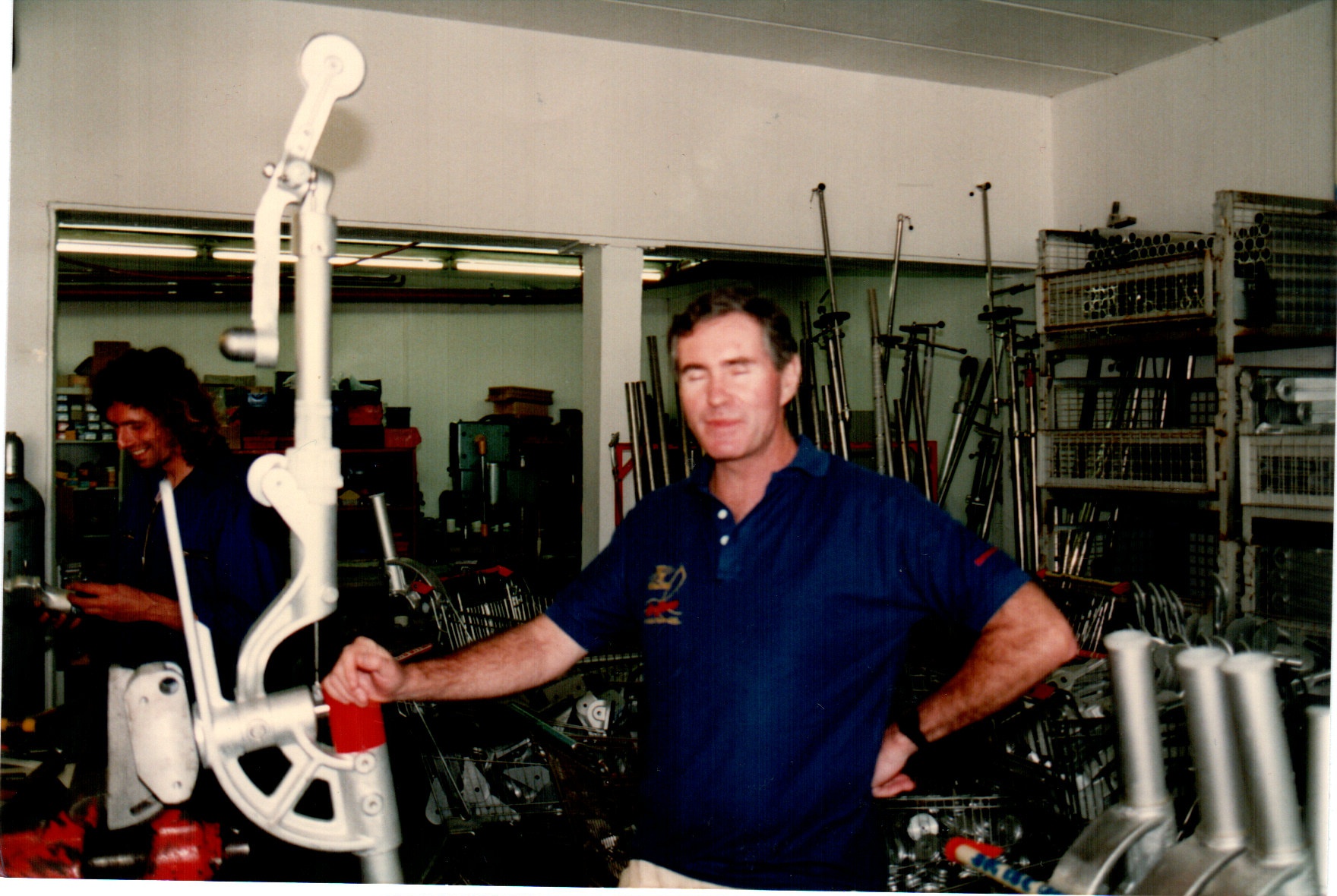 One of the absolute highlights of my life in sailing came in 1997. I recall it was a fine summer day here in Hamburg when Geoffrey Hilton Barber, from Durban in South Africa, came to see us. Emerging from a chauffeur-driven limousine (we spared no expense for Geoff), he took the driver's arm (Geoff was blind) and marched confidently into my workshop to lay hands on what was to be his new Windpilot for the first time.
We spent an extraordinary afternoon together and although the time seemed to fly by, the experience left a deep impression on my soul. Geoff's plan involved nothing less than sailing from Durban to Freemantle in Australia singlehanded. I was thunderstruck, absolutely blown away, by this man who had already overcome so many other challenges with determination and a smile.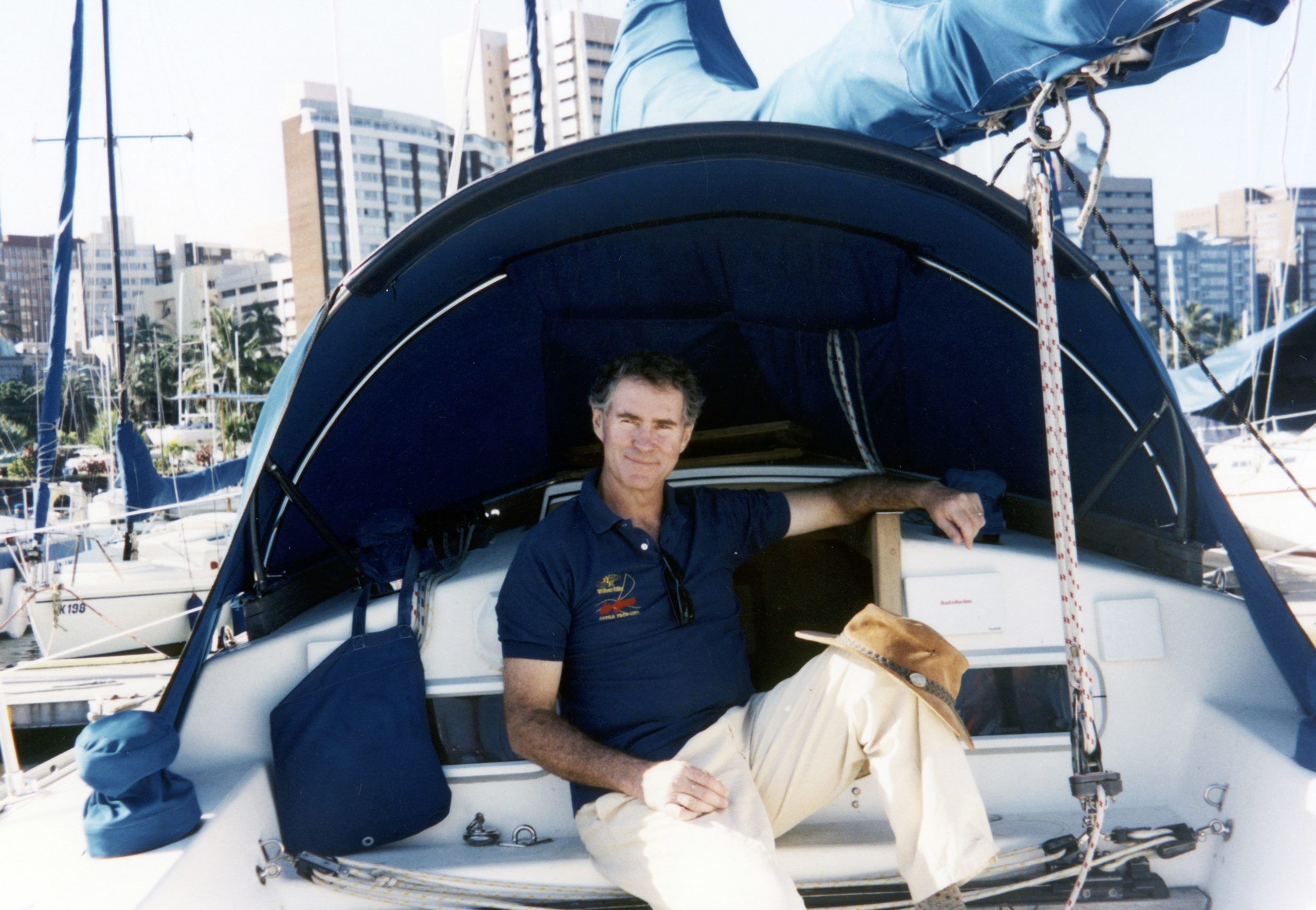 Writing in the preface to a fascinating interview he gave a few years ago on the occasion of his 70 th birthday, Elly du Pré said of Geoff: "Cliff's book described Geoff as a parachutist, white water rafter, sailor, marathon runner, tandem bike racer and mountain climber. Actually, Geoff has run over 40 marathons and ultra marathons, including the Moroccan Marathon des Sables, a six day 251 km marathon known as the Toughest Foot Race on Earth, twice. That's 156 miles, and he had to carry a backpack with his supplies. He has climbed Mount Kilimanjaro three times, escorting blind teenagers. So when sailing magazines say you have to be in good shape to prepare for a solo sailing adventure, you can be sure Geoff could check off that requirement from the list. He started losing his sight in his twenties, from retinitis pigmentosa, and by age forty he was totally blind."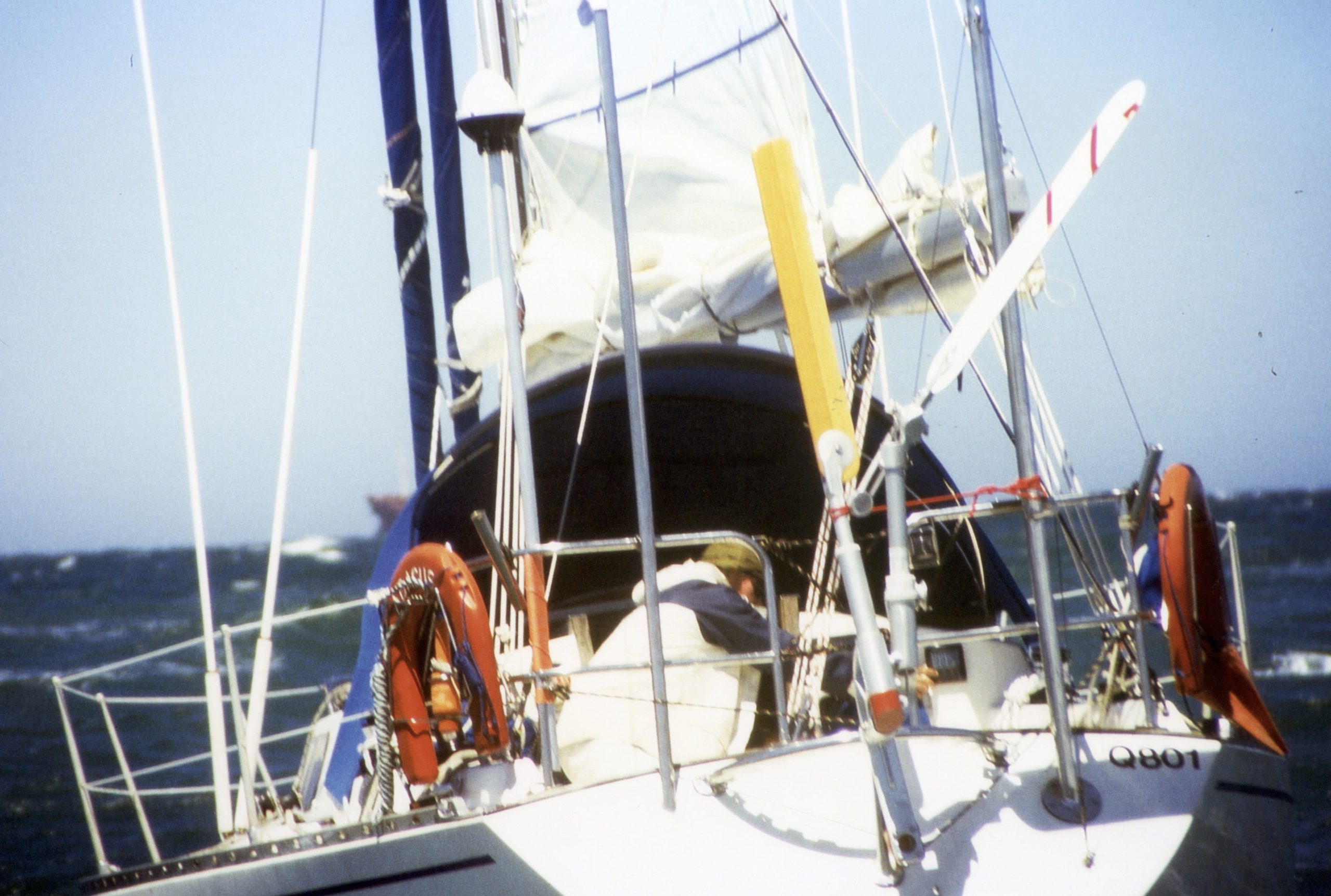 As agreed, I visited Geoff in South Africa in time for the start of his trip at the turn of the year: four weeks of crazy experiences with – and of – a man whose thirst for action let him rule nothing impossible (indeed the list of challenges he had already overcome tended to suggest nothing was). All of the systems on his 33-footer Abacus were audio-equipped so that he could keep everything under control without outside assistance.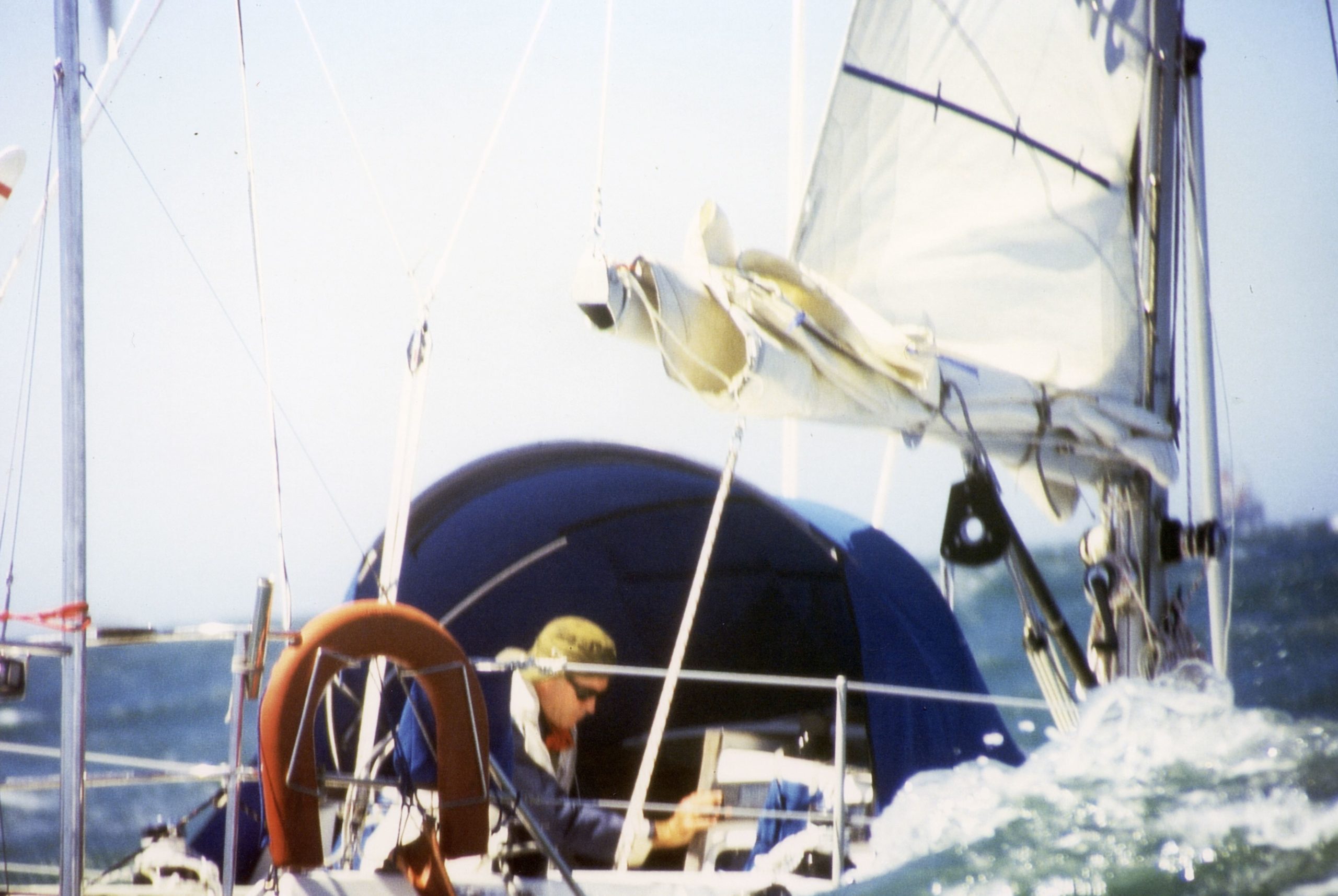 Conditions were rough for the start of the voyage and green faces were everywhere among the friends and well-wishers aboard the spectator fleet. The following message, which I received during the passage, gives a flavour of the toughness both of the voyage and of the man.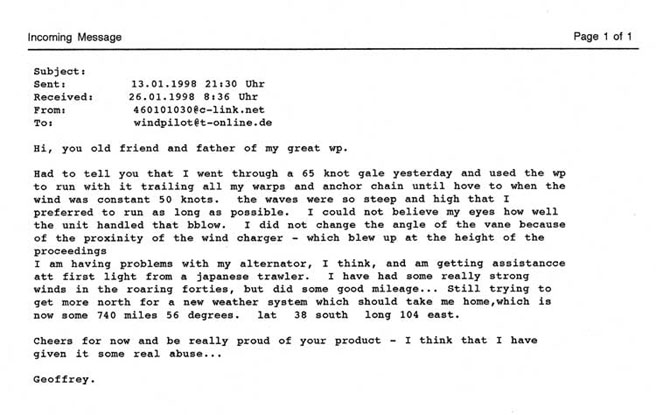 When his batteries failed altogether at one point, he managed to have a new set lowered to him by a fishing crew as Abacus danced wildly up and down alongside their trawler. Geoff brought his crossing to an end in style in Freemantle, making waves in the press around the world.
SAVED FOR POSTERITYWorld press
70ten Geburtstages interviewt
DAYS LONG PAST BUT NEVER FORGOTTEN