PUBLIC RESPONSE TO ISTVAN´S LATEST PODCAST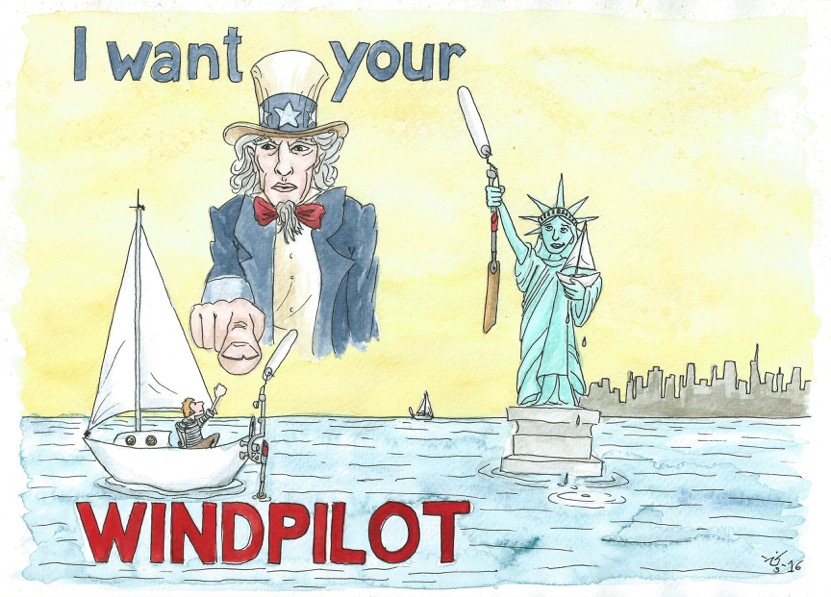 Good afternoon,
The podcast is an interesting listen, but apparently it is still easier to blame the vanegear than to think about why there were still problems with the installation!
The parts list here makes it easier to understand what Istvan is referring to.
It has already been mentioned that Istvan completed his first 3000 miles with the Windpilot, from the US to the UK, without installing the wheel adaptor properly – see correspondence here:
The details of the design of the wheel adaptor and its installation and operation were communicated in detail to all of our GGR Windpilot skippers in the build-up to the race and again face-to-face in Les Sables.
Istvan's "findings" reported today are rather surprising given that we addressed every single bolt during our joint re-installation on friday 22nd of june 2018. I had the distinct feeling that the skipper fully understood before he returned the 5 bolts into the small plastic bag which he has taken below deck at the end of our lesson.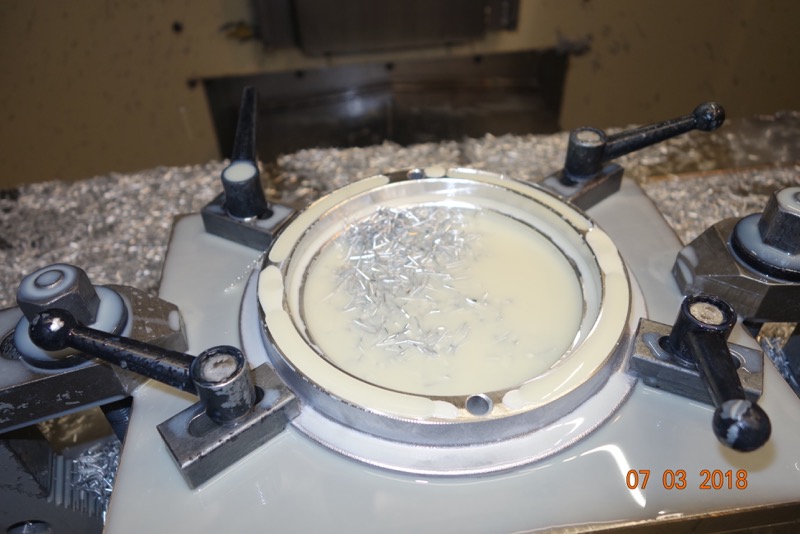 Bolts #023: Given the importance of being able to change the friction pads quickly at sea, we agreed with Istvan not to fit both 023. The only function of these bolts is to prevent the two castings coming apart if someone – an inquisitive child, for example – were to undo the front locking devices.
We made this decision so that it would not be necessary to remove the wheel from the pedestal at sea to access the bolts at the back of the wheel.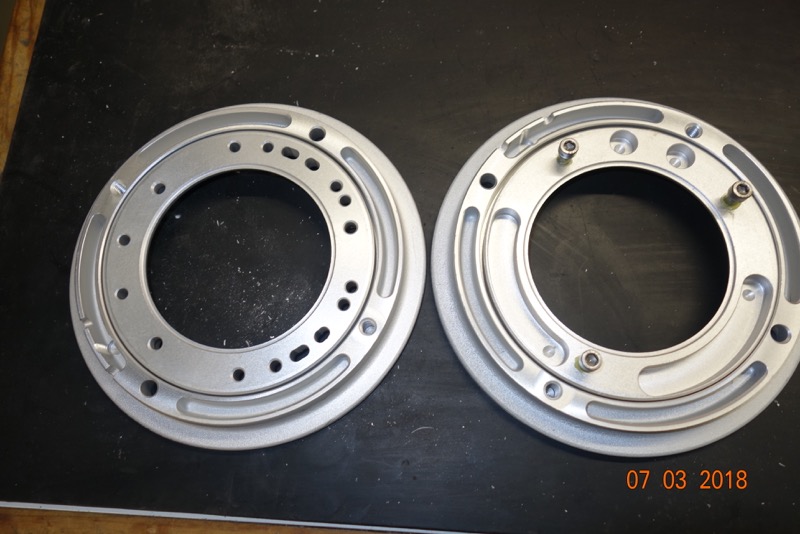 The situation with the three #41 bolts is the same: Their purpose is to simplify installation by helping to hold everything in place. Once both outer castings 020/050 have been fitted with both front locking handles 051, the inner castings 030/040 are physically prevented from slipping or otherwise changing position relative to each other because they are caged between 020 and 050. A relative change of position in the radial direction is prevented by a pair of machined holes in the inner surface of ring casting 040 that accommodates the two nuts of one of the three U-bolts. The effect of this is that the two inner castings are unable to change position once the wheel adaptor unit as a whole is locked via the front locking handle.
We have been manufacturing our wheel adaptor for over 30 years and it has proved popular with Monitor, Aries and Sailomat users as well as with our own Windpilot customers. It is most unfortunate in the circumstances that our extensive discussions and the detailed instructions provided seem not to have helped Istvan straighten out his self-steering before now.
thursday 26th July 2018
Peter Foerthmann
perhaps I should add, that the machining for # 41 bolts has been left away with 2018 series.