LOCAL KNOWLEDGE
Questions to Jayme Santos Souza, 61, retired professor of surgery, son of famous Brazilian circumnavigator Alfredo Souza, experienced bluewater sailor and owner of several German-built yachts, highly knowledgeable about Brazilian waters, which he sailed for decades, and now nearly as familiar with our European waters, which he began to explore, with growing enthusiasm, a few years ago.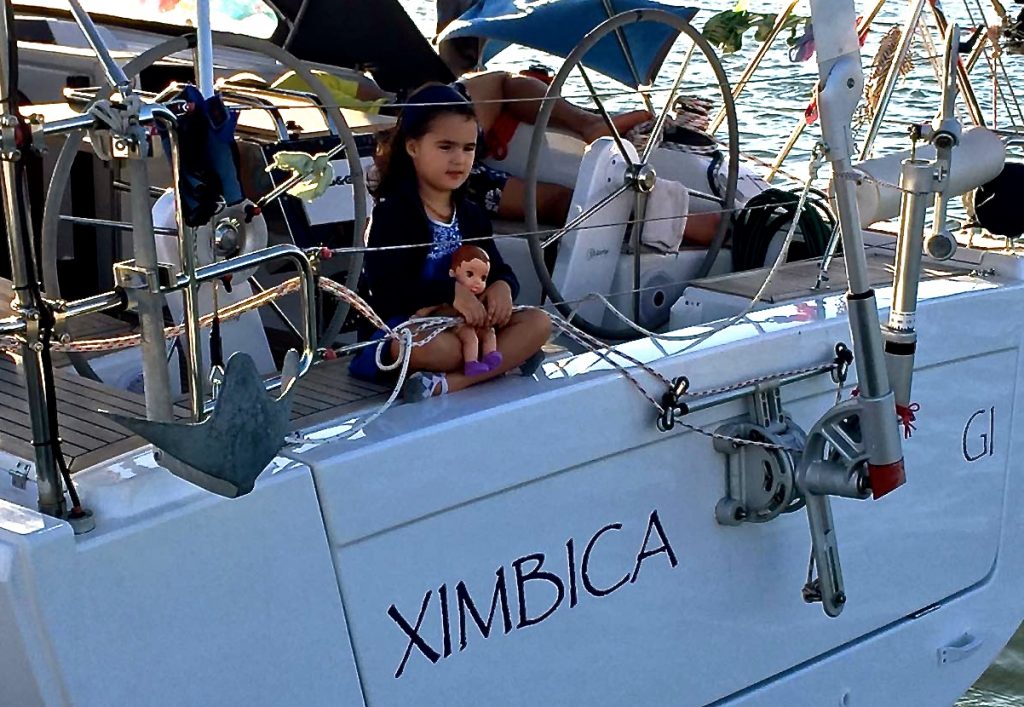 I sold Jayme his first Windpilot in 2009. The unit was delivered to Gibraltar to adorn his Bavaria 38 Opai and that was all there was to it – no fuss, no dramas, nothing at all out of the ordinary. Delivering his second unit was even more straightforward: by this stage Jayme and his wife Adriana were just around the corner in Hamburg with their new Hanse 385 MONSTERPIU, ordered from Greifswald and collected in person. The two had spent many weeks in Greifswald – a city perched on Germany's Baltic coast not that far from the Polish border – in the depths of winter before finally beginning their escape Southwards via Hamburg.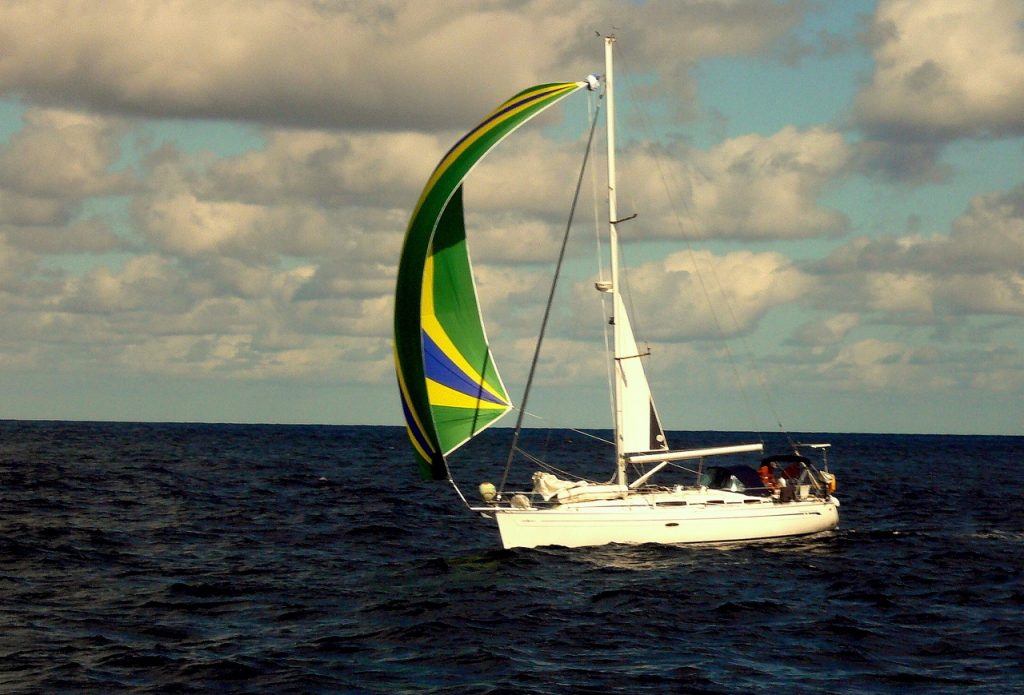 The opportunity to say hello face-to-face was too good to miss and turned out to be the beginning of a unusual friendship. Why unusual? Well, for one thing the number of Brazilian sailors who have brought their boat to Hamburg can be counted on one hand – Charles Livingston NICOLE Luis Manuel Pinho GREEN NOMAD, Clara and Rodolfo Mena Bastardo and Bruno Carvalho SURURU were all engaged in a life less ordinary and all particularly interesting to meet. It is important to realise that Brazilian sailors inhabit a parallel universe when it comes to importing yacht equipment. We in the EU are used to goods moving freely wherever and whenever we want, but Brazil has such obstructive tax and customs regulations and restrictions that it is effectively cut off from the rest of the world in this respect. Not surprisingly, every single Windpilot I have ever supplied to Brazilian sailors has been shipped to a destination outside Brazil: Argentina, Cape Town, USA, Singapore, Gibraltar, Rendsburg and, yes, even Greifswald.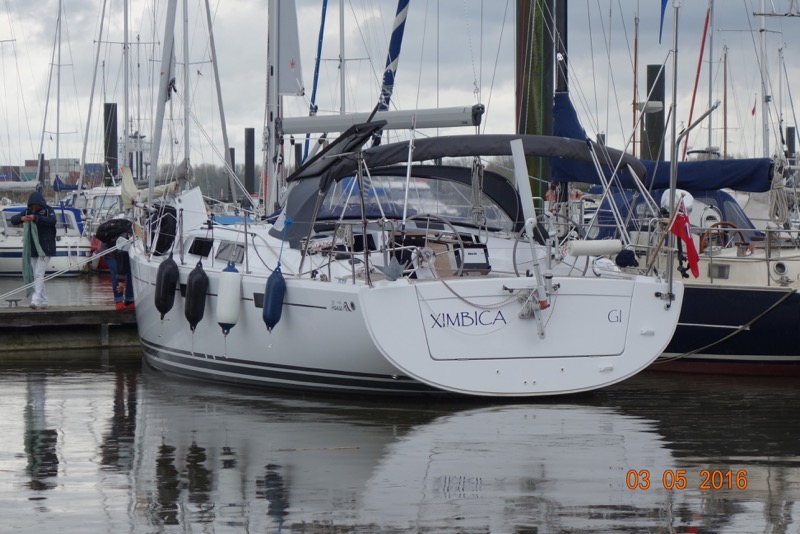 In May this year Jayme was back having taken the decision to upsize again – or should I say having had the decision to upsize again forced upon him? The acquisition of the Hanse 415 XIMBICA followed a model of boat-buying that caused even me to raise an eyebrow. Jayme had been perfectly content with Monsterpiu but then the yard approached him with an offer verging on the immoral: if he would just hand his boat over to a buyer right where she lay in Portugal, a new Hanse 415 fresh out of the shed would his to collect in February 2016 in exchange for no more than a small – ridiculously small – additional payment. Jayme was stunned of course, but he duly initialled and signed, cleaned out the boat and shipped the family's sailing possessions to Greifswald before returning to Brazil and the beautiful family home with views of and access to the sea.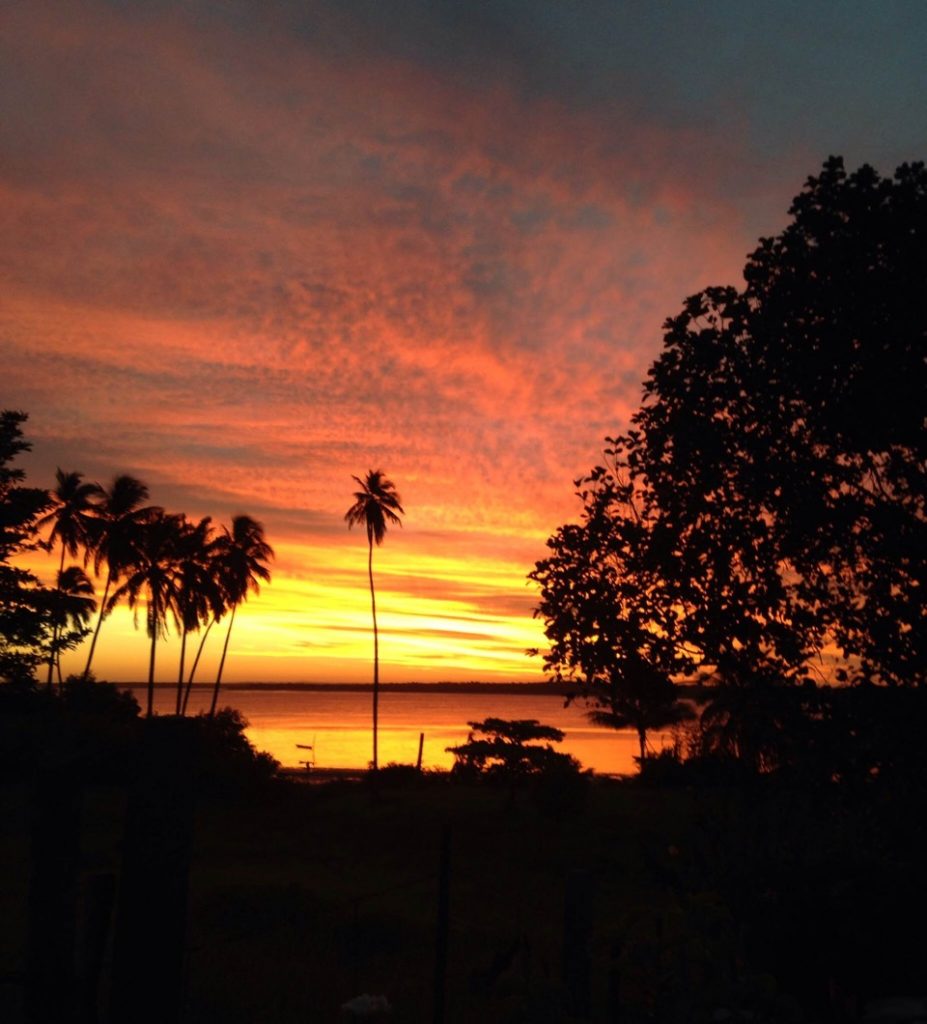 Adriana and Jayme, their deep tans refreshed after a few months in the Brazilian sun, returned to the frozen North in March. The new boat received a thorough visual inspection under the critical eye of an experienced yachtsman and surgeon, wishes, requirements and improvements were discussed, priced and quickly implemented and by May they were on the move and passing through Hamburg.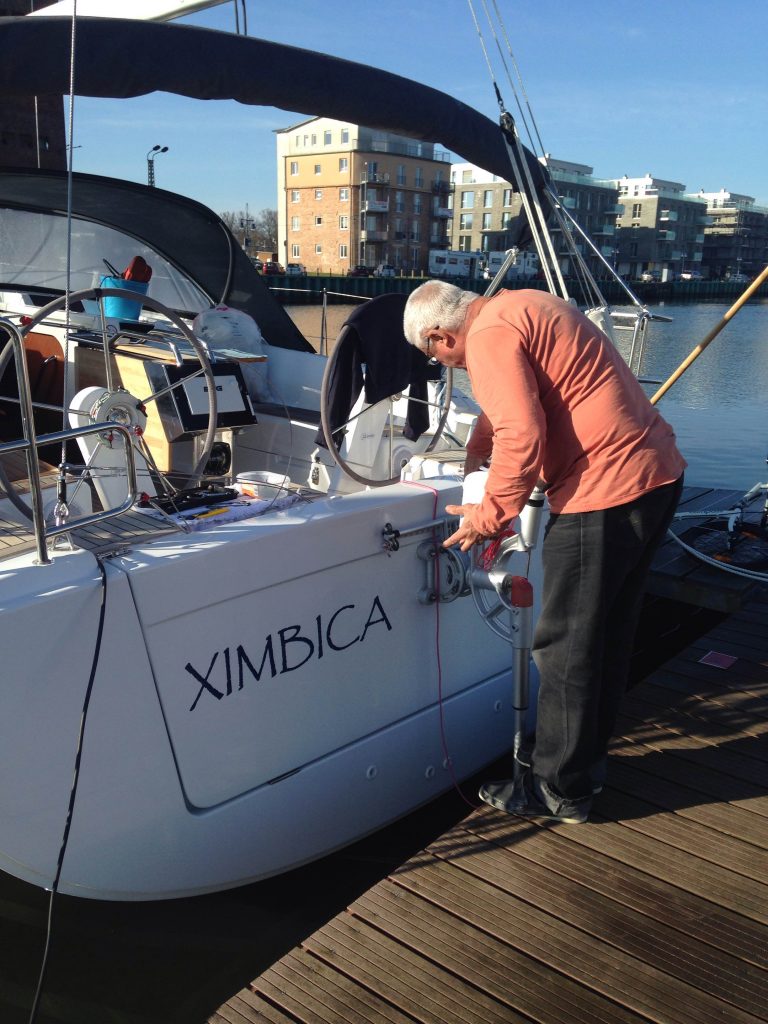 The trip through the Kiel canal turned out to be an interesting one as it emerged that the generator had been wired up incorrectly and it was consequently impossible to charge the batteries. Stopping part-way through the canal was not an option as there would have been no way to start the engine again, so they carried on through the night all the way to Brunsbüttel at the North Sea end with nothing but a torch to light the way. This unusually stealthy transit of a busy waterway triggered alarm bells at the police station, but all was quickly resolved with one good-natured visit aboard. A similar sort of situation in Brazil could easily have set the handcuffs jingling, a smiling Jayme reported.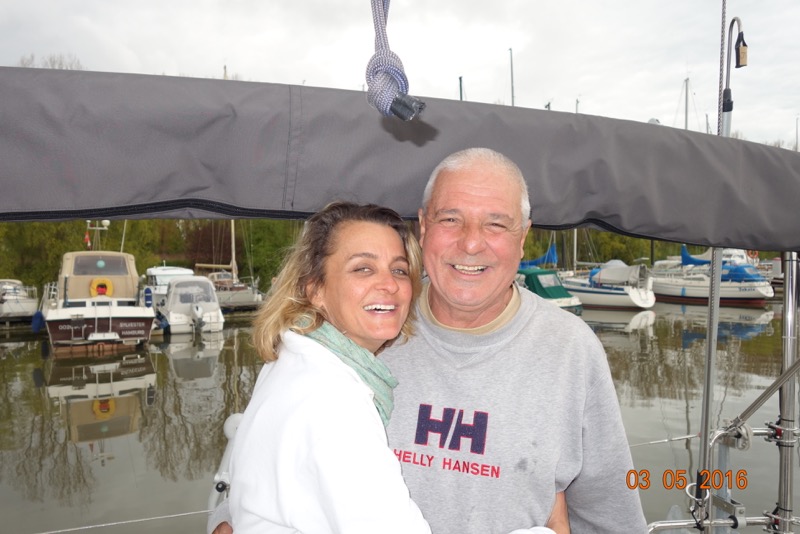 Jayme and I had been in touch for years, but almost always only by electronic means, so the opportunity to spend a decent amount of time together was too good to pass up.
Naturally we were curious: the big question had always been why someone from Brazil, a country increasingly regarded as a dream destination by European sailors, would choose to head in the opposite direction and leave his own shores behind in order to explore European waters?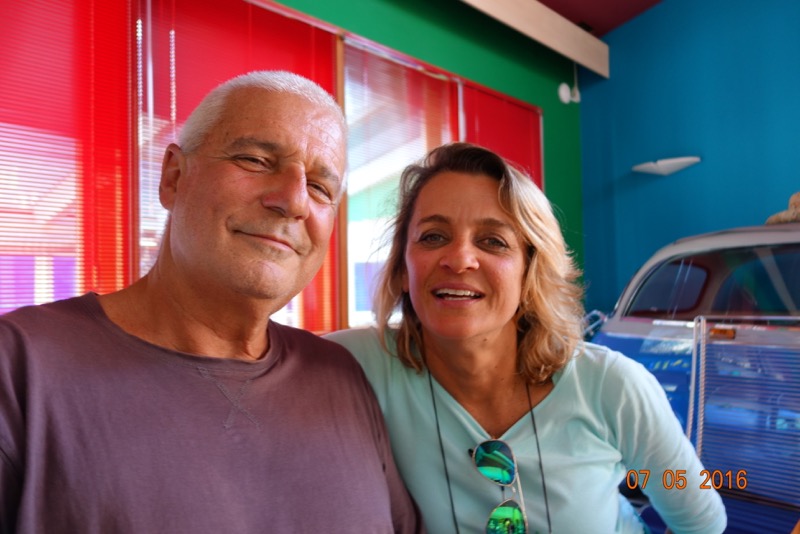 It used to be the case that when sailors on our side of the Atlantic dreamed of crossing to the other side, the destination at the end of their dream was almost always the Caribbean. More recently, however, another possibility has begun to creep into the sailor's dreaming hours, namely the route via the Cape Verde Islands to Brazil, in which many see the promise of greater tranquillity, a lower cost of living, the chance to lie up surrounded by unspoilt nature and less red tape (and, not least, far fewer of the European bluewater dreamers now flooding into the Caribbean). Brazil has come to be seen in cruising circles as something of a dream destination, a land of endless coast and fantastic beaches populated, as the marketeers would have us believe, by an open, beautiful and hospitable people just waiting to welcome us (for friendship and possibly more) – a country offering something for everyone, in other words.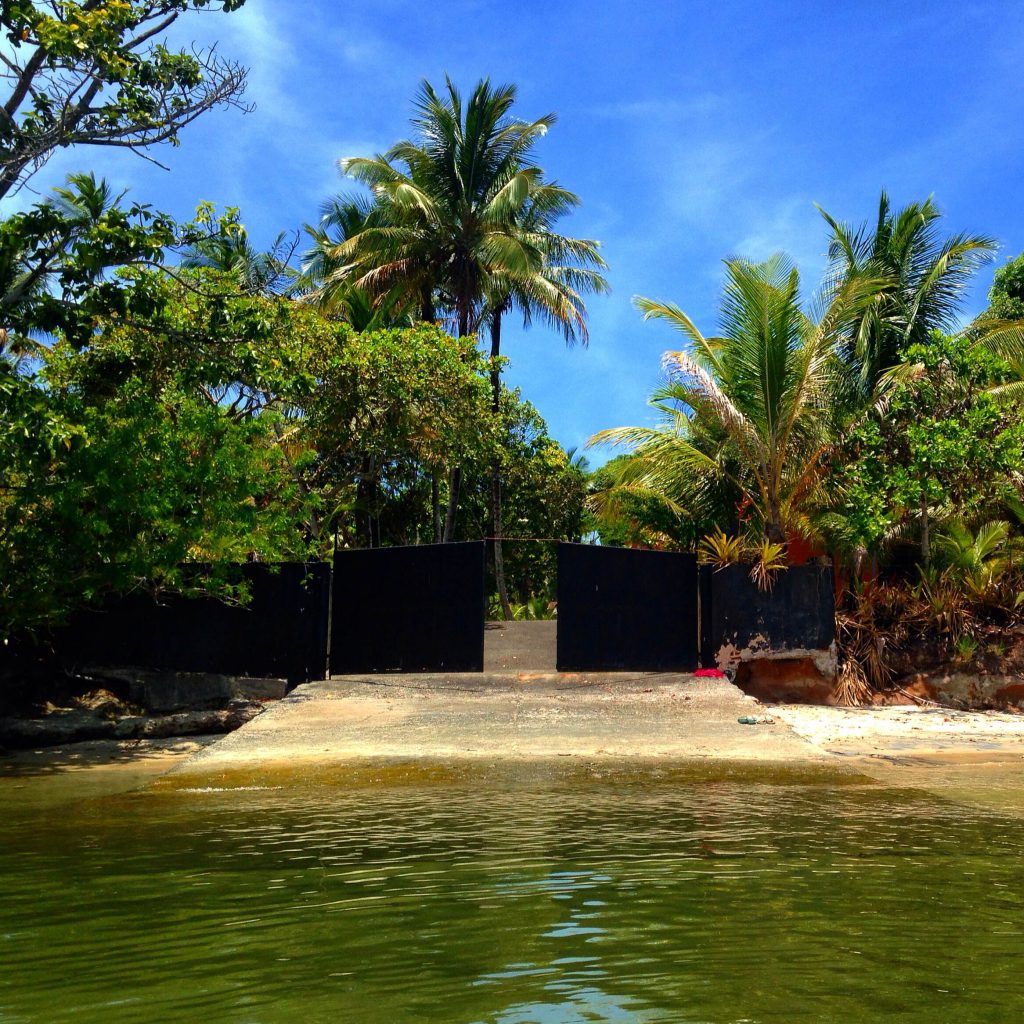 But is it true? Is it really all pristine sand, caipirinhas and minimalist bikinis or do we need to beware the Sirens' call? Jayme's visit presented me with the ideal opportunity to find an authoritative answer to pressing questions like these.
Peter: Jayme, you have lived and worked in Brazil for decades. What changes have you noticed over that time?
Jayme: Life in Brazil has changed dramatically over the past twelve years and not for the better. There has been a very worrying rise in violent crime (robbery, assault and murder), including against sailors. The major cities now witness on average one murder every eight minutes. The public health system is in a bad way and it is almost always necessary to seek private treatment, but this is very expensive – usually significantly more expensive than it would be in the EU. And the same applies to dental care. Supermarket prices are a good 25 to 30 per cent higher than in the EU.
Peter: After a life in paradise, what are your dreams today?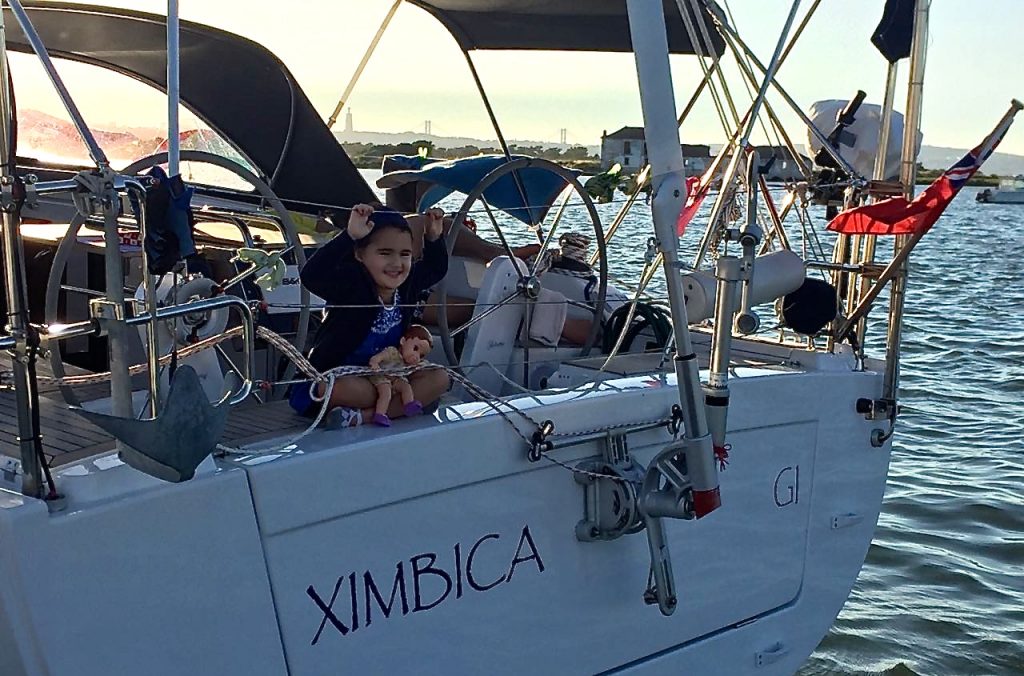 Jayme: Our life in Brazil was a good one until the Socialists took power in 2003. We could work, we felt safe, we had every opportunity to enjoy our free time, the weather is always kind – no winter, no tornadoes, no tsunamis – the cost of living was OK and health care, while not as good as it could have been, was still adequate.
My dream for retirement, of course, was to set sail and explore. We have a wonderful coastline, sunshine and 26 degrees, perfect beaches, cold beer … and we have two great rivers, the Sao Francisco and the Amazon, each of which is a world of adventure in and of itself. There was really no need to think about the Caribbean or any other direction because we have paradise in all its glory right here at home.
Peter: What are the realities of recreational sailing for Brazilian sailors? Is sailing as a sport accessible to ordinary people or is it just for the privileged few? How heavily are sailors taxed?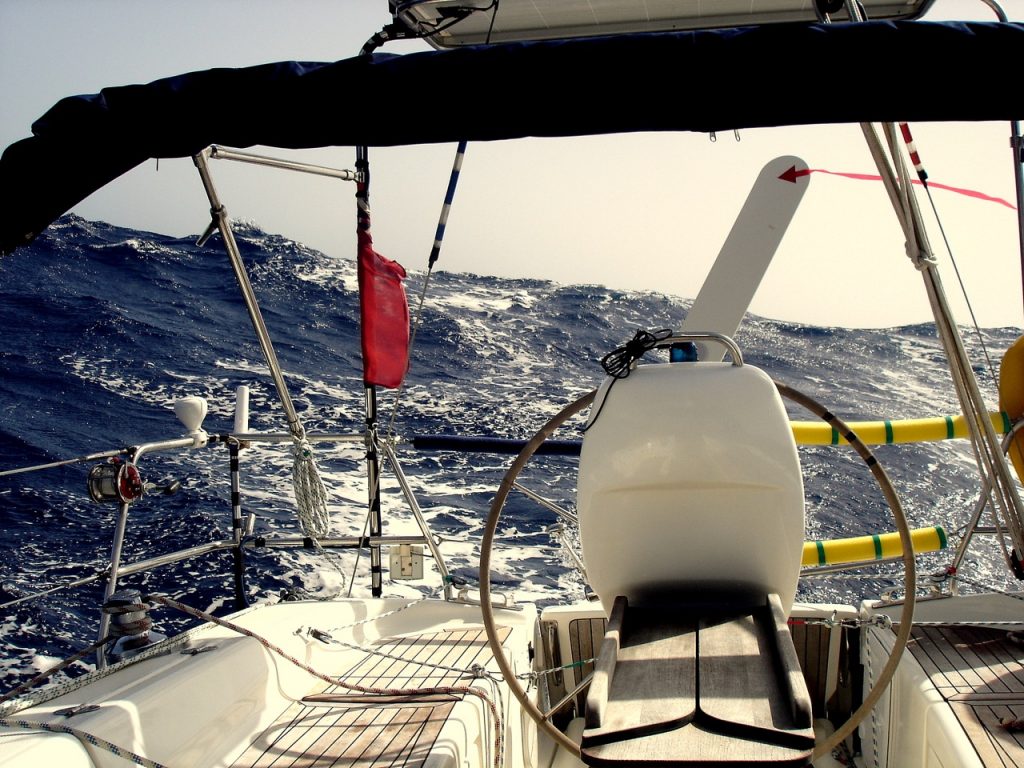 Jayme: Sailing is reserved for the rich, for people who have the money and are prepared to spend it. The only option for the less affluent is to build your own boat. Plenty of people try, but the difficulties to be surmounted are enormous. There is currently only one yard building sailing boats in Brazil and their prices are as excruciating as their quality. Buyers can expect to pay twice as much as they would in Europe. Even second-hand prices are very high. Brazil is all about Carnaval and football and sailing just isn't on the radar.
The charter business is difficult and attracts extremely high taxation. A charter yacht under the Brazilian flag, for example, is subject to a 125% surcharge on top of the ordinary tax rate, which is itself extraordinarily high. On top of that you have the regular payment of bribes, which is an everyday transaction in Brazil.
Anyone who owns a boat is viewed as rich – often rich in an objectionable sense – and thus automatically attracts close attention from the tax authorities, which are never short of new ideas to prolong their audits. Their investigations run and run and the outcome is seldom favourable for the tax payer.
We have no official coast guard or SAR facilities, just a navy that makes its own rules and invents whatever taxes and charges it fancies. The powers that be don't like to see anyone making too much of themselves or pushing back at all against their regulations and they waste no time in cracking down on those who do. The safest course is to keep your head down and make sure you always understand (which is no easy task) and play by their rules.
Peter: What about the marinas in Brazil?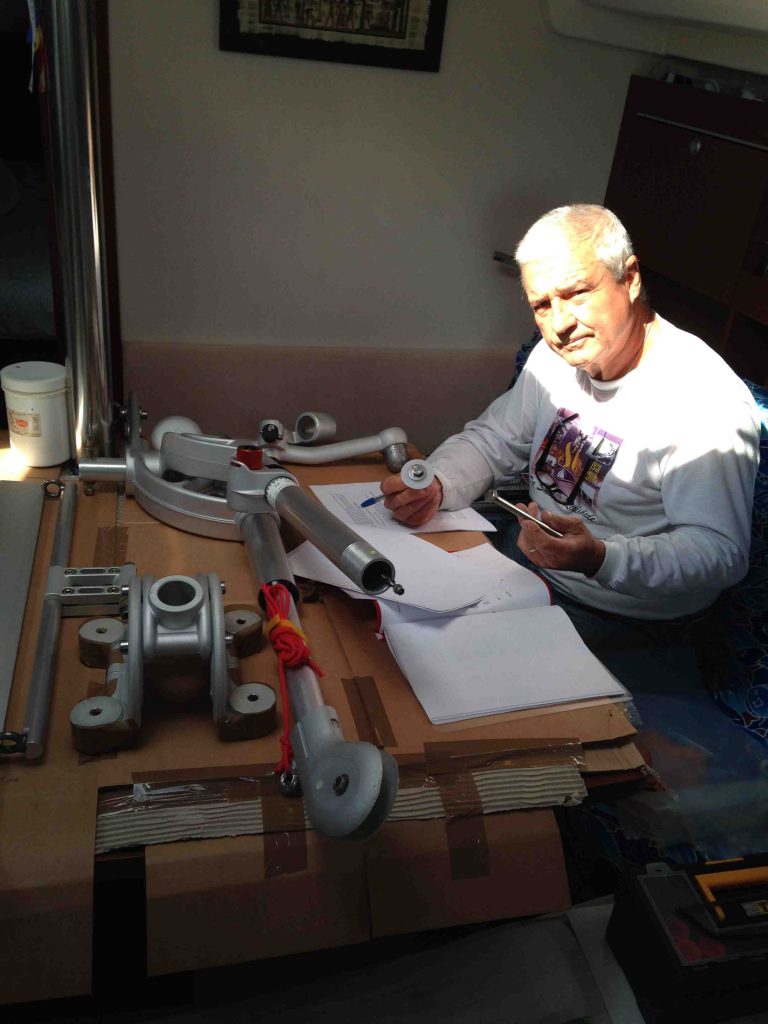 Jayme: There are countless marinas along the coast but most are not very good and services tend to be pricey but ineffective. Hoists and Travellifts are by no means standard and when you find one it is likely to be very expensive.
Peter: What about anchorages?
Jayme: This is one area in which our country really does have something extraordinary to offer: thousands of idyllic coves and anchorages inviting you in, most of them backed by an idyllic beach. Overcrowded marinas are an irrelevance when you have alternatives like this.
But here too things have gone downhill rapidly. Anchoring has become dangerous almost everywhere – and the quieter it is, the greater the danger. Thefts and muggings have become such a ubiquitous threat to sailors that retreats once treasured for their peace and solitude are now treated as virtual no-go areas. Today Brazilians sail and anchor in groups, monitor the VHF 24 hours a day and, in most cases, avoid formerly much-loved anchorages in favour of cruising between marinas, which are perceived to be safer.
Peter: How safe are Brazilian waters for those sailing alone?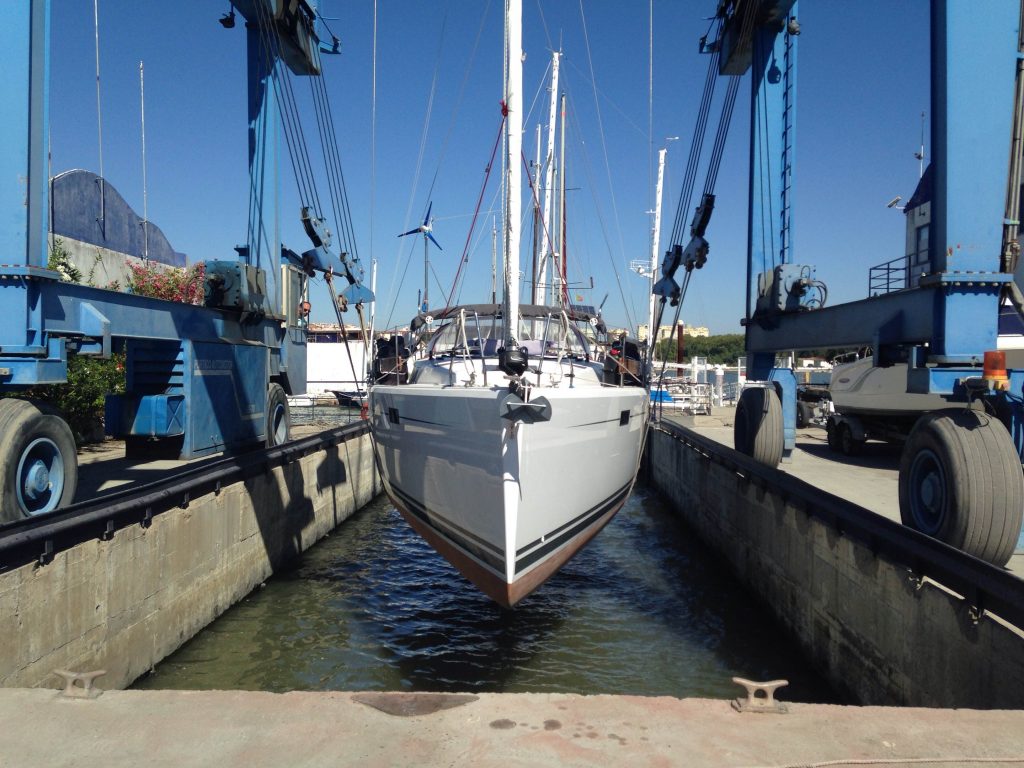 Jayme: You would have to be crazy to anchor in a bay on your own with things the way they are at the moment. And even crazier to go ashore and leave your boat all on its own. Anyone contemplating leaving their boat unattended in today's Brazil needs to understand that they may well never see it again.
Peter: What is the situation like with languages? Can people expect to get by in English?
Jayme: No foreign language is much use for travelling in Brazil. It starts with the "capitania dos portos" and it doesn't get any better with the federal police, immigration or customs. Nowhere official speaks English in Brazil and people should always have some kind of translation device to hand – plus a large measure of perseverance, an abundance of patience, plenty of cash and an understanding that Brazilian officials almost always seem to be in a very bad mood.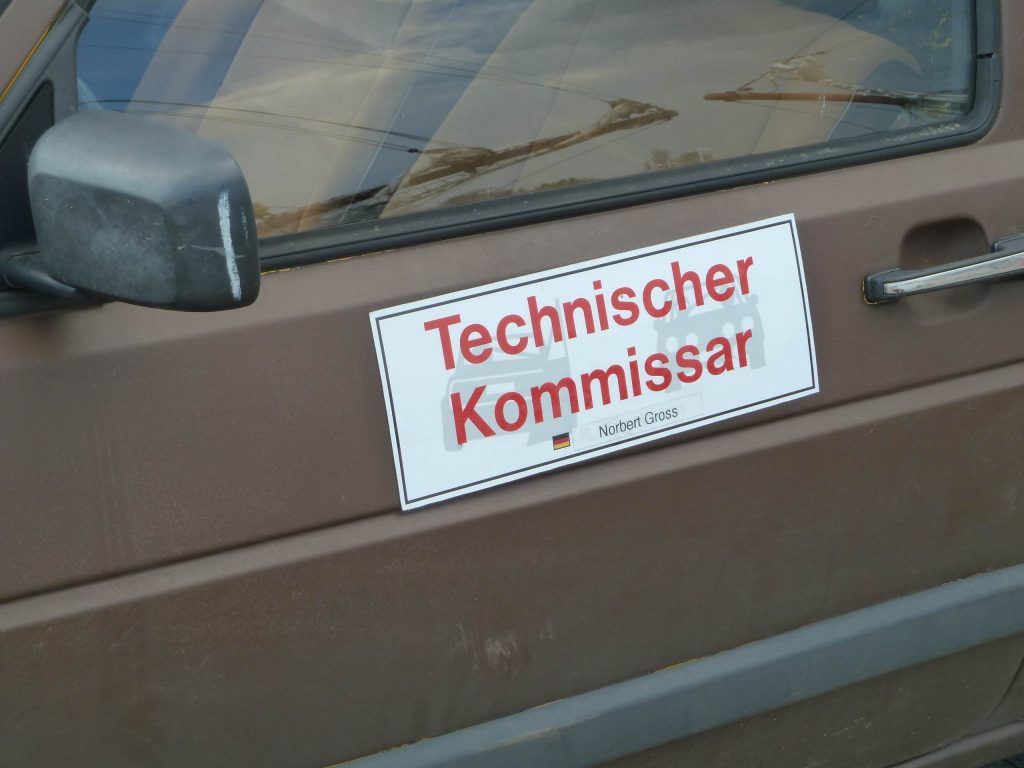 The unavoidable formalities to be completed on arrival can easily take two days and the same is true when you come to leave the country. Sailors looking for a warm welcome from official Brazil can expect to be disappointed!
Peter: Is Brazil still a safe place to be?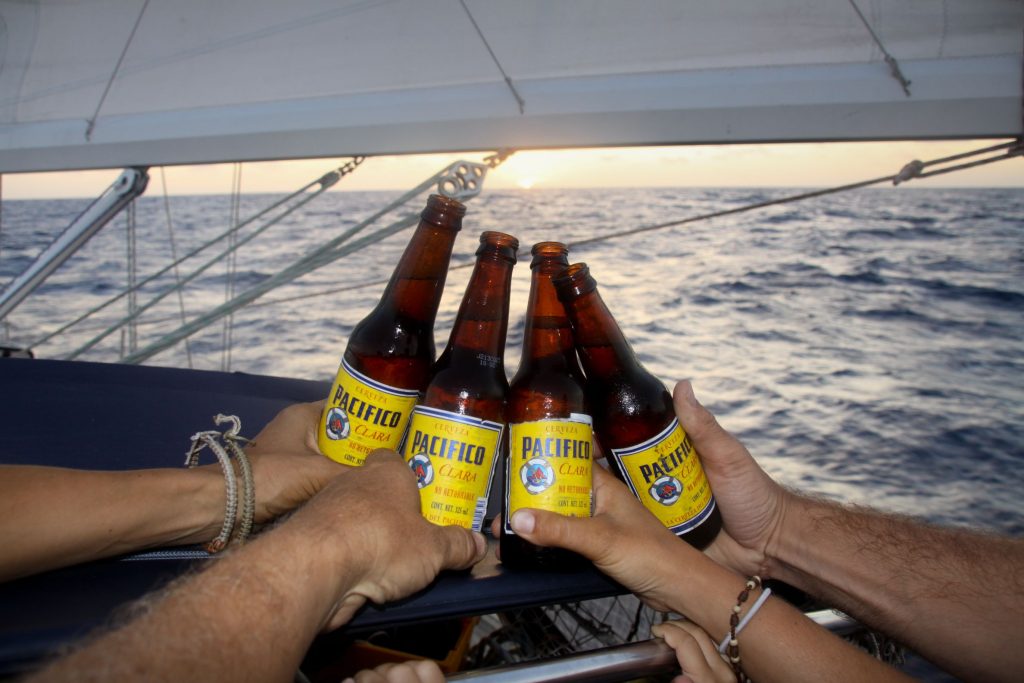 Jayme: In a word, no! I would advise people to think very carefully before deciding to visit my home country. I wouldn't suggest it to anybody. And if you do plan to sail to Brazil, remember that though you might have to cross a couple of thousand nautical miles of sea to get there, the authorities will allow you no more than three months for your visit – a cruel joke for a country of this size with such an extensive coastline!
Peter: How did Europe come to be your new dream destination?
Jayme: Most of all because it is just much safer here. There are wonderful coastlines backed by interesting countryside, magical cities and villages … and professionally built yachts of good quality can be had for a good price. We have a wealth of marinas at our disposal when we want a break from anchoring, there are any number of marine shops carrying an enormous range of products, professional services of all kinds available if something should go wrong, Travellifts of every size and people I can always communicate with because English is spoken and understood everywhere. And, something truly astounding for someone with my origins, there is no special bureaucracy for sailors: dealings with customs and the harbour authorities are friendly and professional and never leave me worrying about my blood pressure.
Peter: Compare your experiences in the different countries you have visited.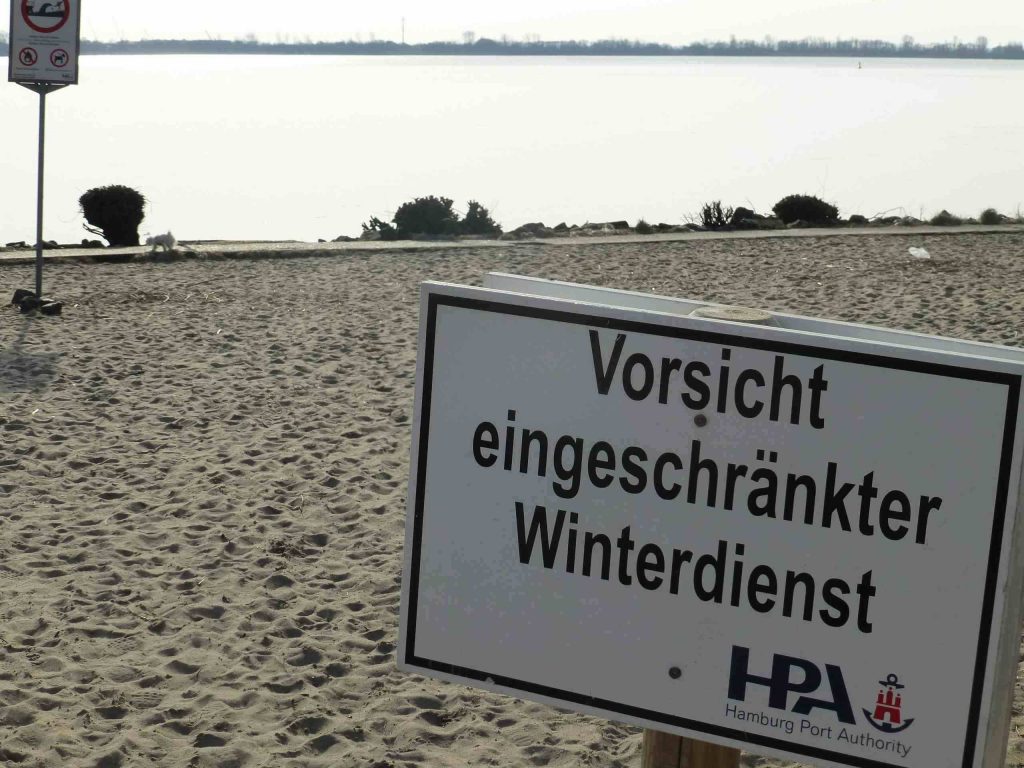 Jayme: My favourite area is the Baltic, all of it. The Baltic has shown us everything our hearts desire: a number of interesting countries, especially the Scandinavian nations, of which we previously knew nothing at all, wonderful anchorages, safety and good prices – always important for a Brazilian penny-pincher like me.
We also very much enjoy Holland, in particular the many small towns around the IJssel- and Markermeer, which seem to be frozen in time.
We generally stay well away from the marinas along the French Atlantic coast, despite the great locations and services they offer, because of their terrifying prices – although to be honest prices in France as a whole are always difficult to stomach for someone like me whose accumulated lifetime assets are steadily eroding away under the influence of Brazilian inflation.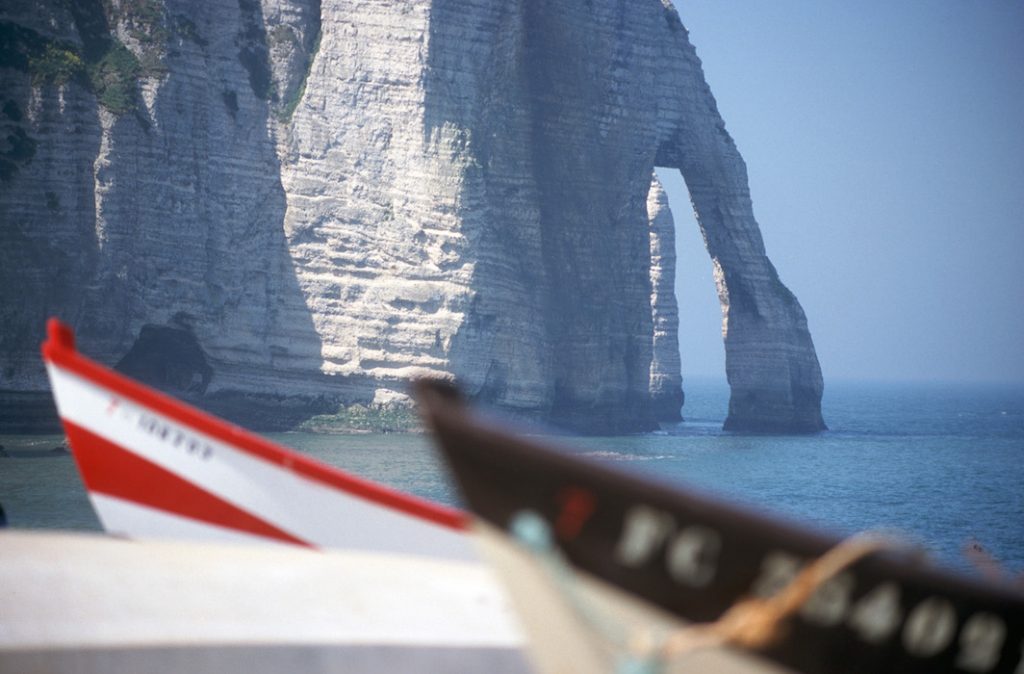 We have come to love Brittany, with its beautiful landscapes, its fascinating cruising grounds and the friendliness of the Bretons even towards those whose Francais leaves something to be desired.
Another region of which we have grown very fond is the Iberian Peninsula; in fact we could happily spend the rest of our days among the Spanish rias if only funds were sufficient.
Portugal has an amazing coastline and the Algarve has become our heaven on Earth.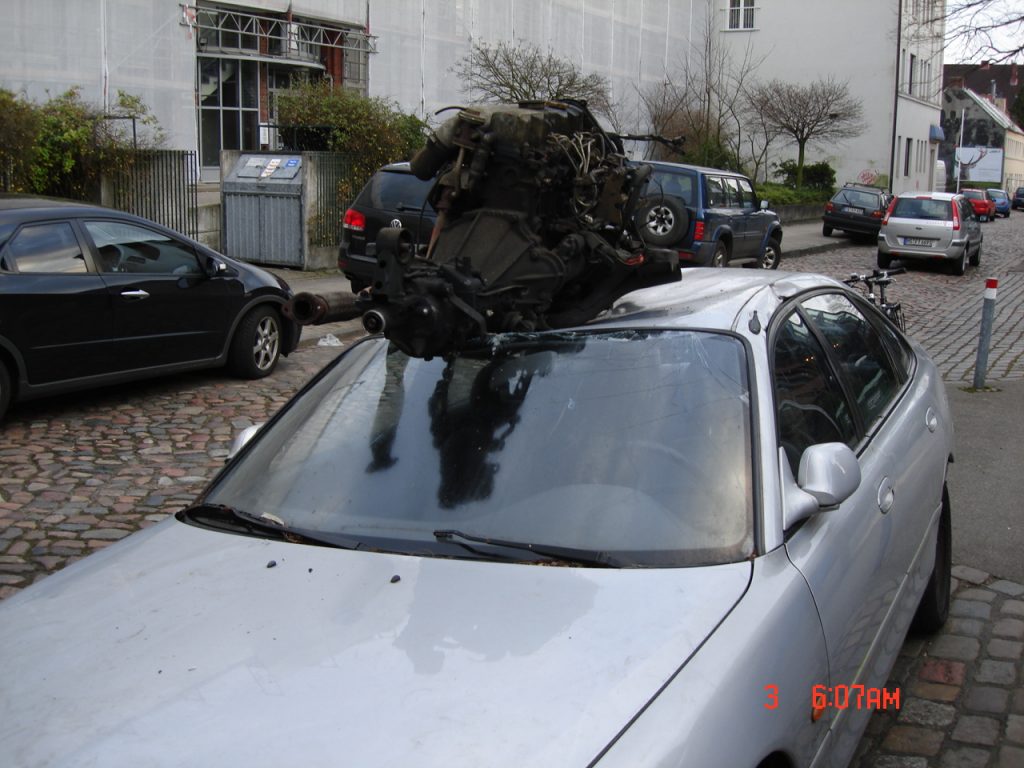 We found the Mediterranean called for too much motoring. We prefer the peace of sailing, so we turned around at that point.
And as for the Canaries, one lifetime is not enough to do all of the islands justice.
Peter: Would you say Europe has now become your dream destination? Why?
Jayme: Yes, Europe is our main focus now because it offers so many possibilities and almost everywhere you could conceivably want to go is safe (at least from the perspective of Brazilians, who have rather different standards in this respect). Most importantly, the sort of rude and unfriendly people we meet everywhere in Brazil, who to us seem to embody the general sense of dissatisfaction so prevalent in our country, are few and far between here.
Yes of course Europe can be a bit cold in places and a boat is not the ideal vantage point from which to appreciate snow, but spending time in places where the sun never sets just makes you appreciate warm nights all the more when you return to them.
I think essentially we have come to love our life in Europe because it is so very different to our home, where even taking a gun with you to your bunk at night does nothing to help your sleep: you just never know when some drug-addled intruder is going to burst in or what his intentions might be when he does.
More detailed information about sailing in Brazilian waters can be found in the Brazil section of www.noonsite.com.
Peter Foerthmann and Jayme Souza, May 2016