CONSEQUENT RETURN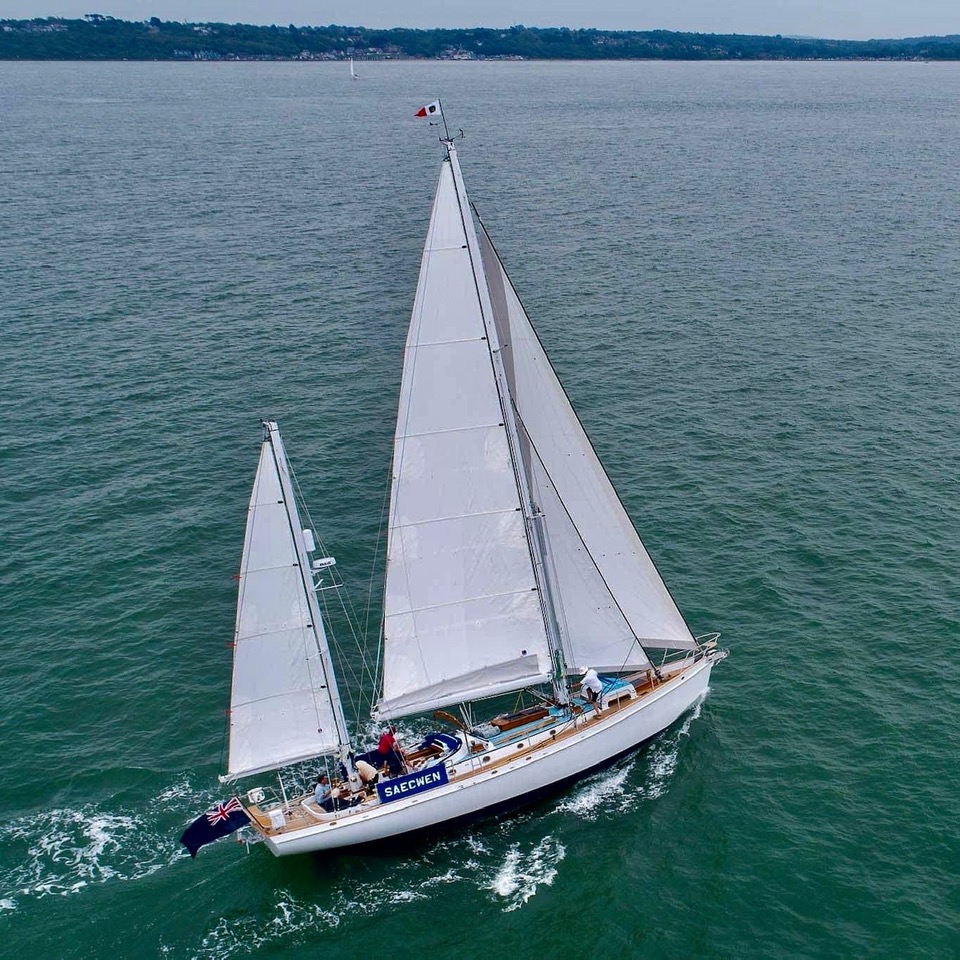 Life is full of coincidences, at least if you consistently stare in the right direction, don't let yourself be irritated by the everyday roar and marketing clamour of gadgets that steal our time, simultaneously ruin our day, have us harnessed by cookie tyrannies that dance on our noses while we are barely able to keep up with earning money to fulfil the constant flood of new wishes. A politically promoted and desired factual situation that makes us slaves to our own dreams, which we always greet in the morning while we are already poorer in the evening. Life is hard, the euro is soft and interest rates run backwards … for keeping money, whereas we can now even earn money with consumption. A completely twisted world! So why save money when it is stolen from us anyway?
For me, it's the other way around: my focus on my area of life, which provides me with work, a roof over my head and soup on my plate, fills my days at a gallop – some nights anyway! I try, like a fish in water, to keep track of everything. Coincidence, when plot lines overlap or fascinate my attention at the same time, without being overwhelmed by events like Don Quixote, or going off-road.
The other day it happened again: in the constant search for confirmation as well as reason, which gets the synapses moving here and there in heads … and the sailors with big dreams over deep water the mainstream of today's understanding of what a solid ship for "underway" has to look like, to hit a snag because the light bulb went on in the head, a day full of bright spots, three in number:
1 – The royalty statement for the latest book Boatbuilding Yesterday and todaymakes me jump in the air, a daredevil thing to do with wobbly knees.
2.- Julia Jones book review for the same book in Yachting Monthly shows expertise and sympathy, honey from England I feel.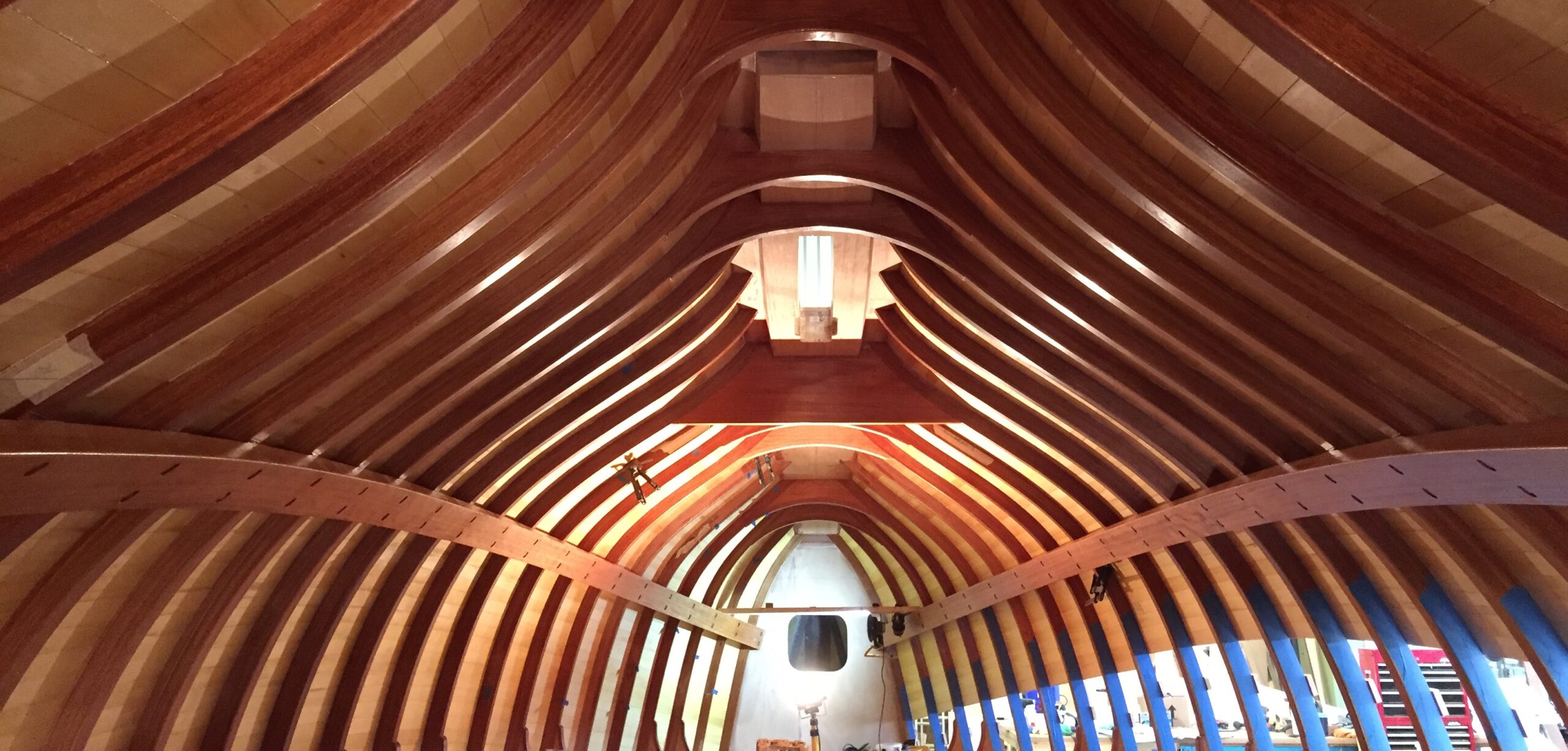 3.- The presentation of Charles Watson's SV Saecwen, a new building that was recently presented at the Elefant Boat Yard to the elements gave me an adrenaline rush, a vessel that has been featured extensively in Yachting Monthly, will probably soon grace Classic Boat as a cover girl.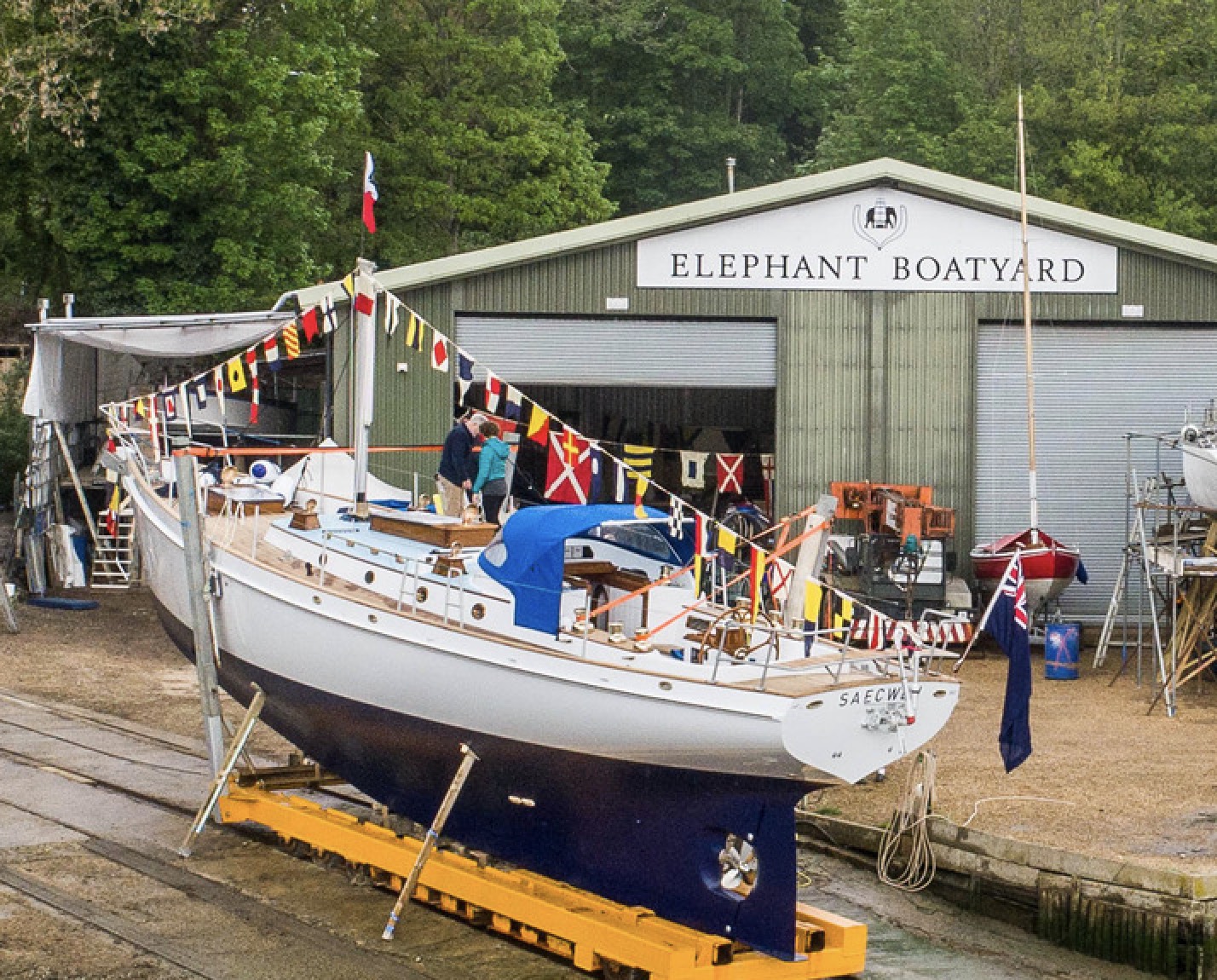 Charles Watson sat down privately with Nigel Irens and Tom Cunliffe to develop a design that had probably been dormant in their minds for a long time. All it took was a push from the owner – and the will to invest! – to bring this ship to flesh and blood. Probably for all three men it was a joyous occasion, to which the professionals from the Elephant Boat Yard fitted like a glove, because they have been known for decades for perfect boat building, e.g. in cold-glued wood, and have built many famous ships on their keels.
Probably for all three men a celebration of joy, to which the professionals from the Elephant Boat Yard fitted like a glove, because they have been known for decades for perfect boat building, e.g. in cold-glued wood, and have put many famous ships on the keels.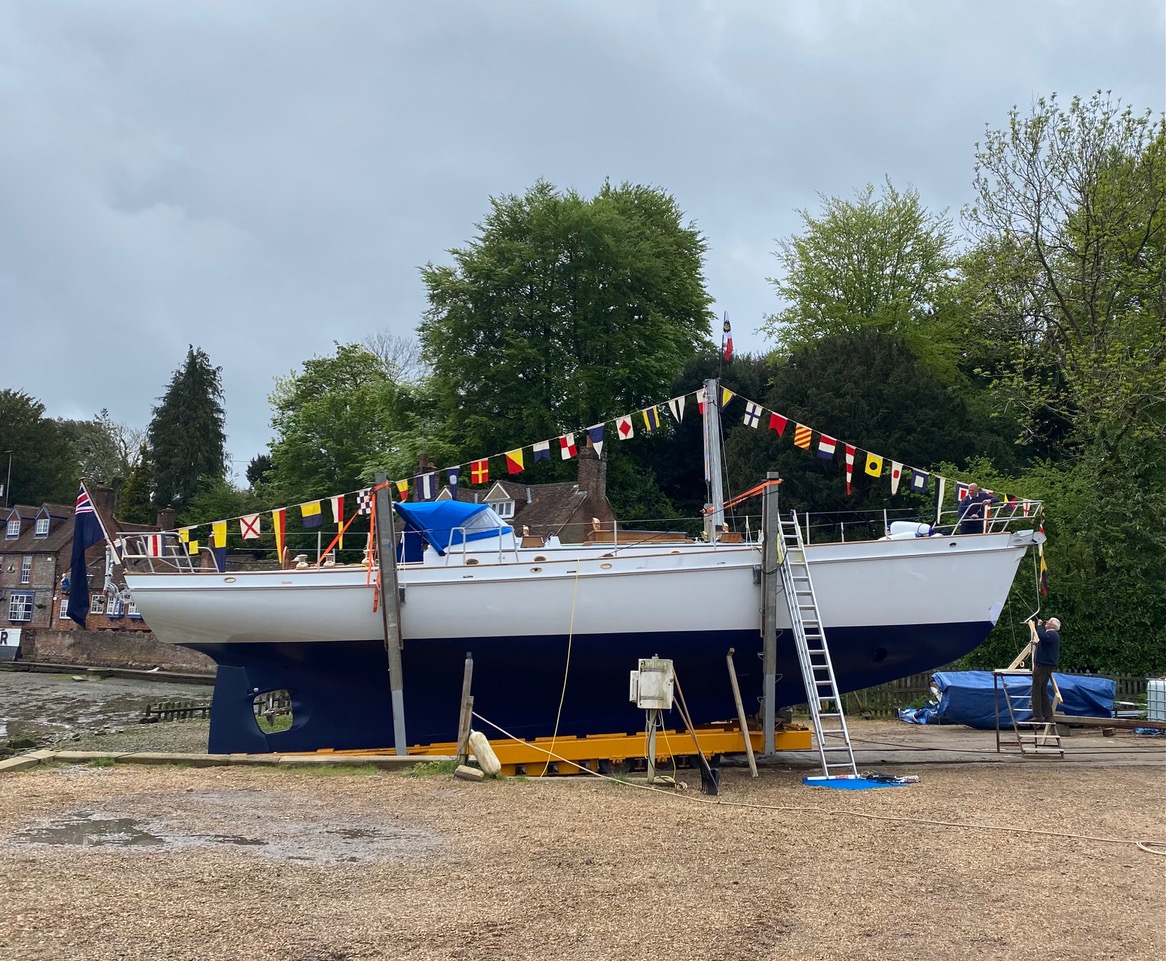 Anyway, delayed by a few months, the SEAQUEN was then launched. A ship that is capable of taking the breath away of people with an affinity for wonderful and practical seagoing vessels. A ship that is able to put a big smile on my face, which is why I am maltreating the MAC keys here to put my praise into words.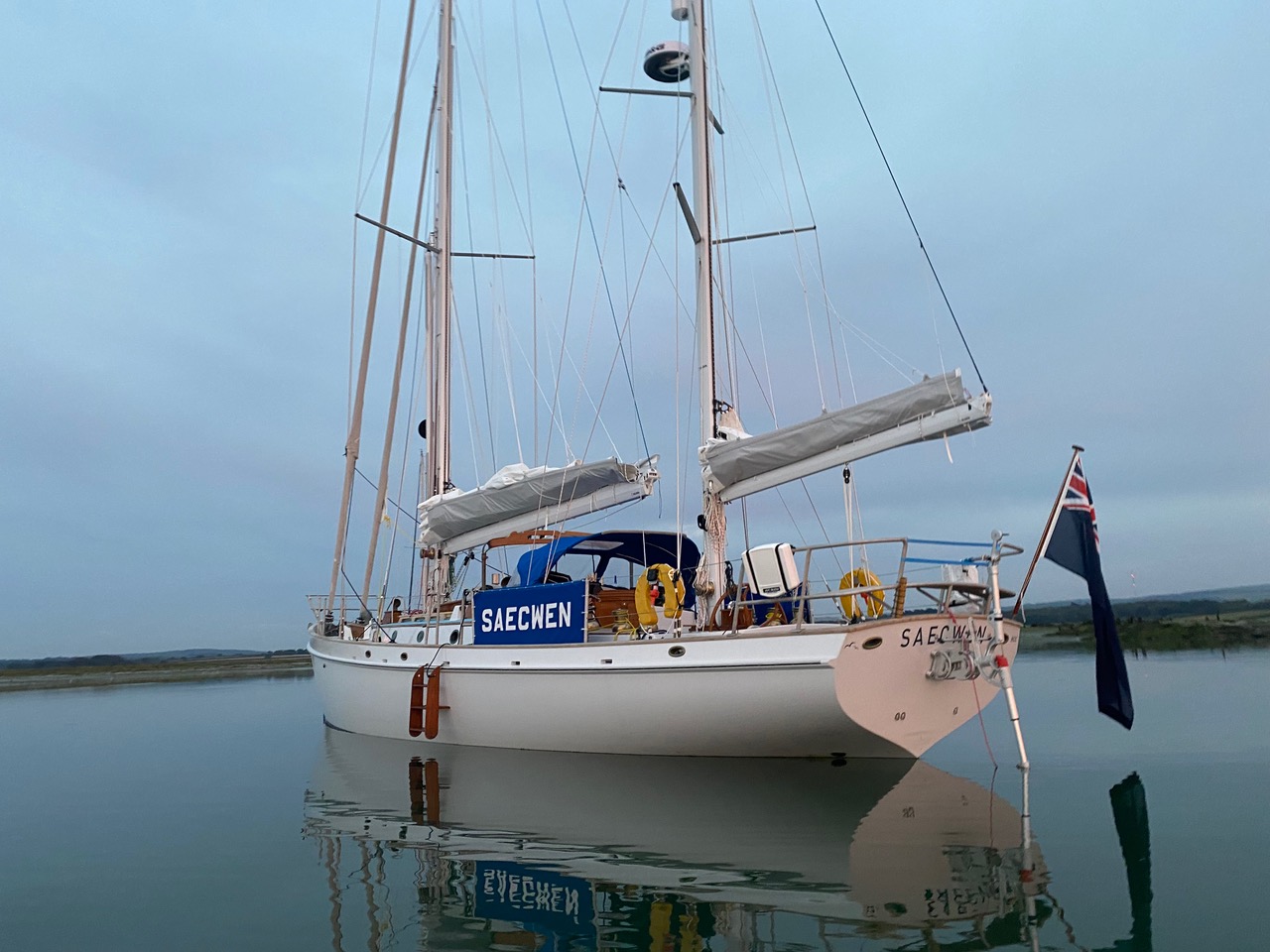 The Seaquen has an underwater hull, as it should look according to traditional understanding. What could be wrong with this if you want to cross dangerous sea areas quietly even in your sleep, or if you are sailing in areas where black and white loop fish are up to mischief? Why should we accept that seafaring is to be regarded as a lottery selection procedure in which it counts as a six if you are "let past", completely without animal shenanigans from astern – below. Just yesterday 01.10.2021 I was told from Sines ( Portugal ) that there are currently eight ships queuing up for the mobile crane to repair the Orca damage.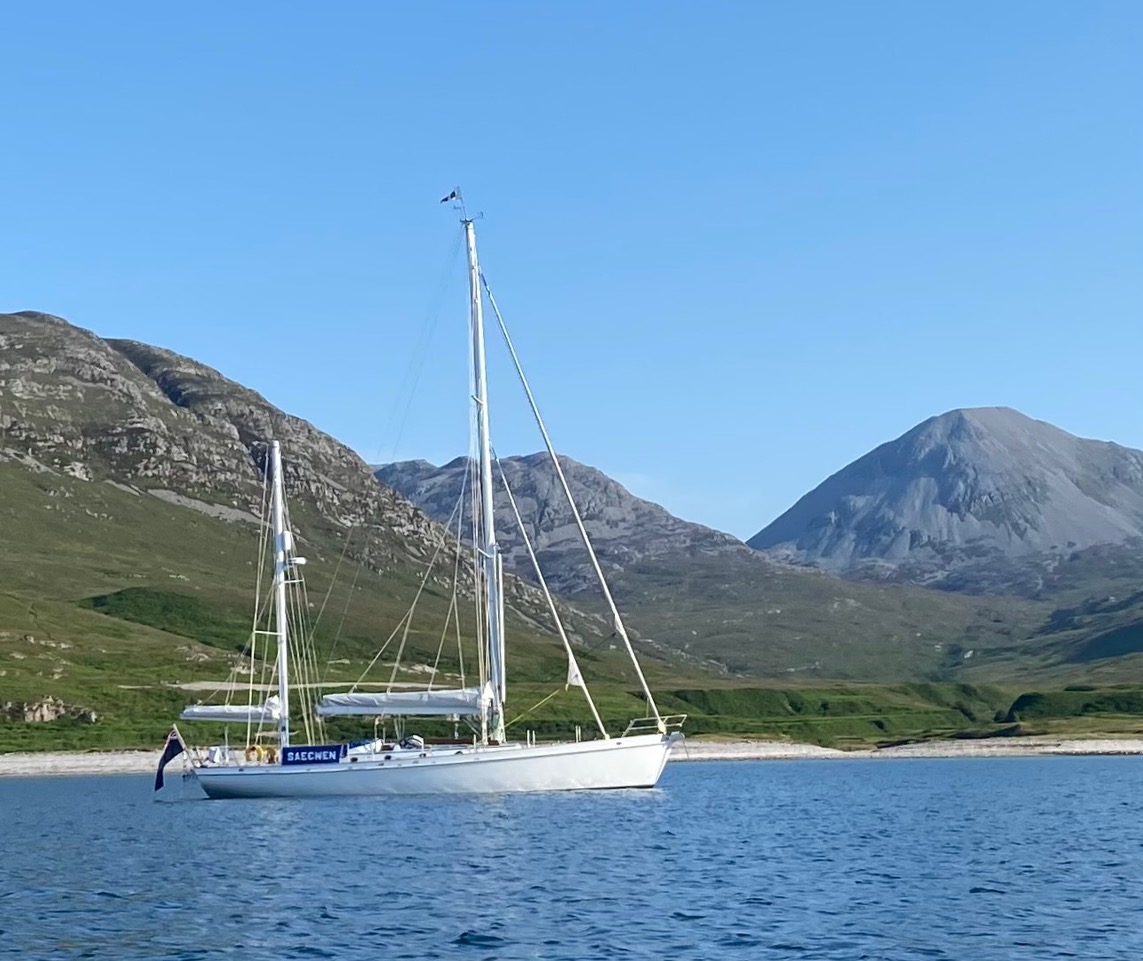 Presumably, in the marketing clamour of media and consultants, the reference to the hard practice of everyday life at sea has been somewhat forgotten! In any case, the awakening is abrupt everywhere, sometimes all it takes is a rope in the sail drive, a container drifting peacefully in the night without any regulations, which has torn off entire fittings at the fragile stern, or even a floating monster that does nonsense with our ships, but at the same time we have taken our hats off to its intelligence. It's interesting that today the entire fleet of sensitive light constructions with delicate feelers under water is advised to seek shelter in the bays of Mother Earth until the naughty orca, which has already found a rudder, has left the sea area around Finisterre.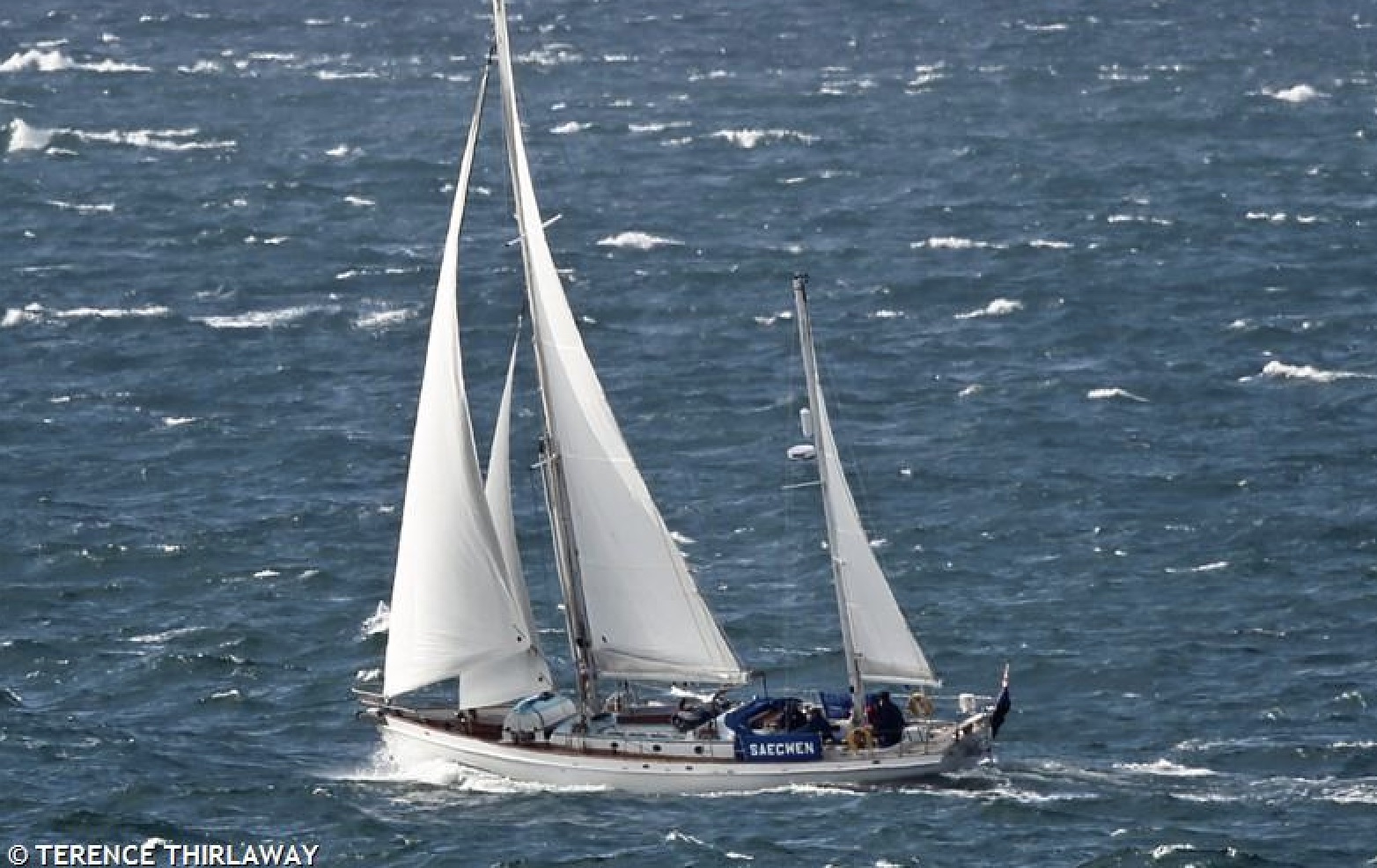 What colossal feeling of safety is created, on the other hand, when one can also be sure of one's vessel? When for decades ships have been built, recommended, sold and launched in Europe as suitable for blue water, all of which have no place in unprotected sea areas because of their built-in Achilles' heels, it has been my credo for many years to get the synapses of sailors moving here and there by naming clear accents and pointing out consequences. At sea, mistakes in thinking are immediately exposed, and many sailors, including the insurance companies willing to pay, have to pay the consequences.
Examples like Seaquen's are not isolated cases; the number of sailors who make calm and correct decisions, guided by common sense, and who do not allow themselves to be led off course, is steadily increasing and is proof to me that I am by no means alone here.
For months now, hundreds of committed bluewater sailors have been actively linking up at John Harries to make a joint project of an ADVENTURE 40 named bluewater cruiser into flesh and blood.
It is no coincidence that the important elements for the keel, skeg rudder and shaft drive have already been laid down, and that here the cracks of Sparkman & Stephens and McCurdy & Rhodes are celebrating their resurrection, ships that today have cult status. The special feature of this joint project, whose planning, execution and equipment are in the hands of John Harries, is that a symbiosis of the experiences and findings of many experienced blue-water sailors ( including John Neal, Steve Dashew, John Kretschmer, Randall Reeves ) flow into a project in which John is the driving force of the company. The realisation is planned in France, which is hardly surprising because all the resources are available in this country to realise such an ambitious project. The highlight: there is a plan to offer the ship at a price that will probably be far below that of sophisticated series-production boats, because the initiative will not be marketed commercially. 11 years ago, this price was named at $200,000, which of course will have to be cleared up today.
For me, this project is an expression of a certain dissatisfaction with existing boat offerings, which are generally aimed at broad groups of buyers, or do not have unlimited capital to realise ambitious individual constructions. The Adventure 40's emphasis is on a solidly stiffened GRP vessel with equally solid extremities, and is clearly not intended as a counter to existing production vessels offered by Garcia, Boreal and Alubat, but at a price that is in the genes of John Harrie's ideas: Attainable Adventure Cruising.
Hamburg 02.10.2021
Peter Foerthmann