SINGLEHAND ROUND THE WORLD – ONE ARM AND ONE LEG ONLY
A tragic yet inspiring story. On 18 October 2008, Dustin lost an arm and a leg in a traffic accident caused by a drunk driver in Hawaii. He didn't let it get him down, and in the following years he took up sailing and made spectacular voyages with different boats (Alberg 35 and later Bristol 35) on a low budget and with sponsor support. His story can be read HERE. YACHTING MONTHLY wrote about in May 2022.
Back in Hawaii, Dustin has recently sold his SV Tiama to Jenny Decker, a young American woman with a sad outlook on life, who will now set off on the great voyage with Dustin's ship, which she was able to purchase with the active help of supporters, for as long as she can.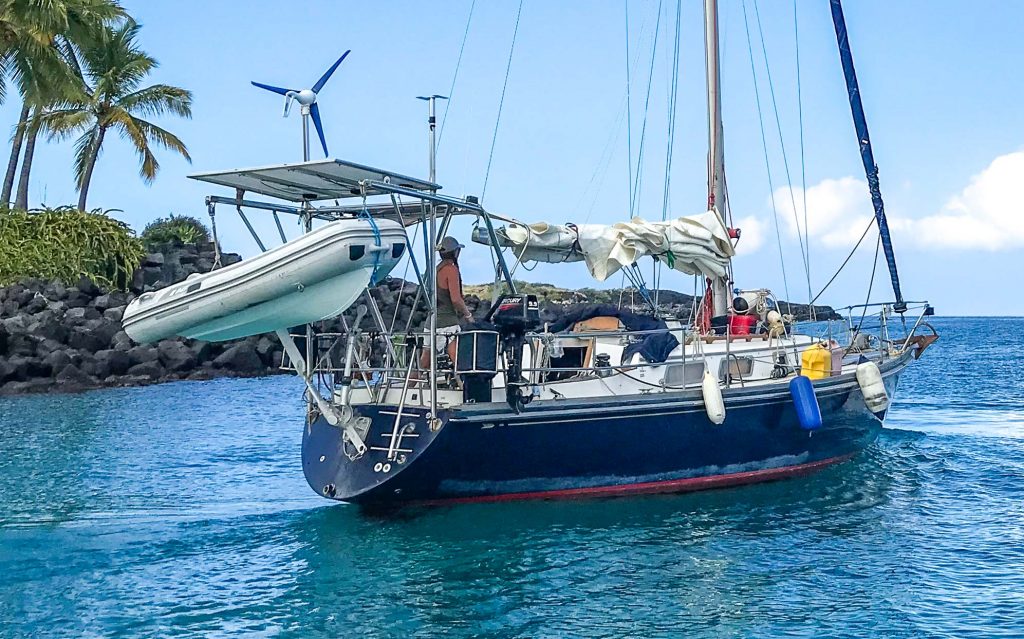 Jennys story can be read
HERE
.
At the transom of SV Tiama a stone old Windpilot Pacific steering slave, on duty since about 30 years now, obviously still alive and ready for the next challenge …