Hi Peter,
Thank you for your nice offer! I can see that you have not changed and still offer the same incredible service ( Though I am a bit ashamed to ask you for a piece of rope! )
I purchased your wind pilot in december 2004 after having had a lot of trouble steering Waskaran ( 11 m, 9.5 tons with a centerboard type " Fruit de Mer" ) with an Autohelm 4000 while crossing Biscay and reaching Las Palmas pretty tired. The delivery was planned 3 days later and, having ordered from Madeira and been assured that it would work for the transom I had, the equipment was at the back of my boat, on the dock in Las Palmas at 9 am exactly 3 days later. I still tell the story to other sailors when we talk about wind vanes !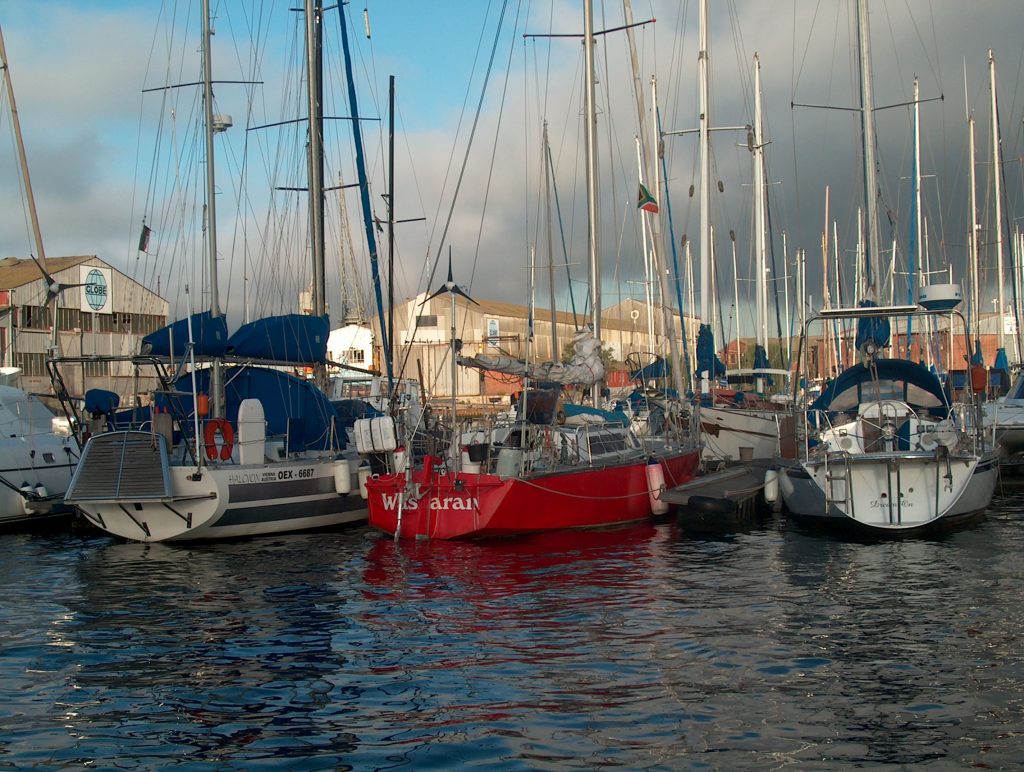 It was duly installed the next day as recommended in the instructions. The simplicity and light weight of the machine made me doubt that it would steer this heavy and pretty lively steel boat but after a few days I realised the strength of the system. It just pushes you out of the way if you do not pay attention !
I sailed directly from Las Palmas to Capetown. 5700 miles and 53 days, a good part of it against the wind. 900 miles from Cape Town I hit a container at night at about 6.5 knots. The rudder stock, 30 mm solid stainless steel was bent badly, the rudder slid up and pulled the steering lines of the windpilot very hard. Nothing broke in the windpilot, no damage in the system at all, the rudder just pivoted as planned.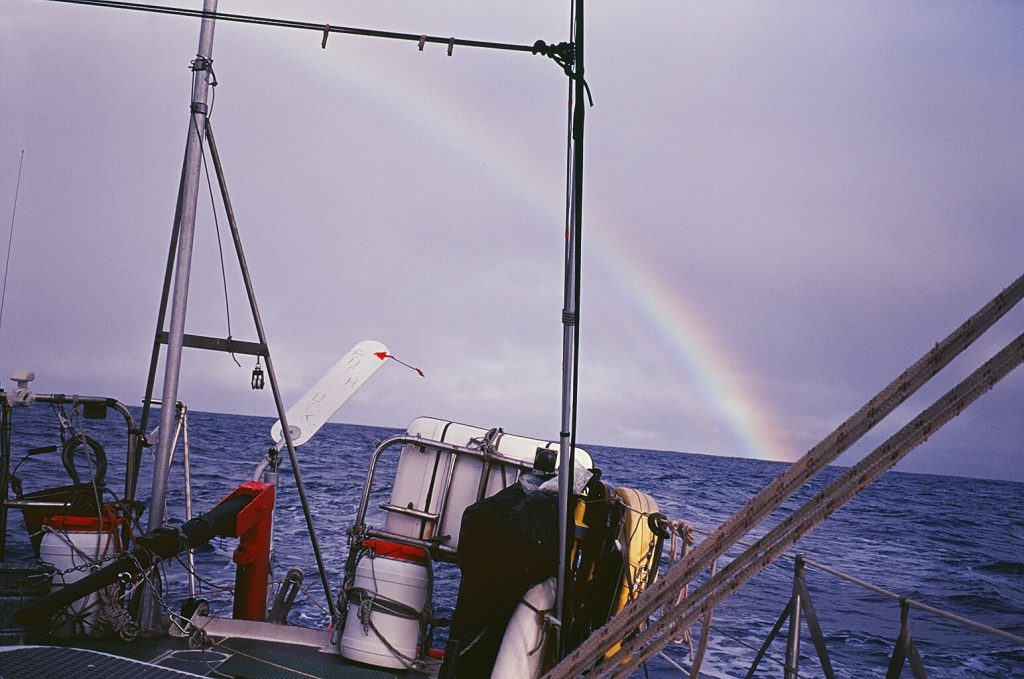 Even whith a pretty hard rudder ( a lot of friction due to the bent stock) the wind pilot managed to steer the boat to Cape Town, with an irregular course obviously and a bit more sail adjustment but I did not have to steer which was the main thing.
It works very well both in heavy seas and in light winds. If it would get damaged for one reason or another, which I doubt can happen, I would get another one immediately.
It is very simple, and if properly installed, will work for any boat. It is a tribute to engineering, pragmatism and no nonsense approach to one of the main pieces of equipment that a single handed sailor needs .
Next time I set out on a long trip, I will have total confidence that I will not need to steer for days and days !
Thanks again for your creation and I wish you a long and happy life so that you can continue to produce this machine and make it better if it is possible.
Regards
Patrick Lataillade from Buenos Aires weiterlesen