Boatbuilding and the market
Once more into the breach!
The only way to be sure a boat is really robust and well-built enough for long-term use is to put it to long-term use – or break it trying… However the typical year for most seafarers yet to shed the shackles of the rat race amounts in total to no more than a few weeks under sail in a good year and less than a hundred hours on the engine in a bad year: most boats spend most of their time turning silent, solitary circles around a mooring buoy or staring at an empty car park in the vain hope that today, at long last, the skipper will finally put in an appearance and let them off the leash.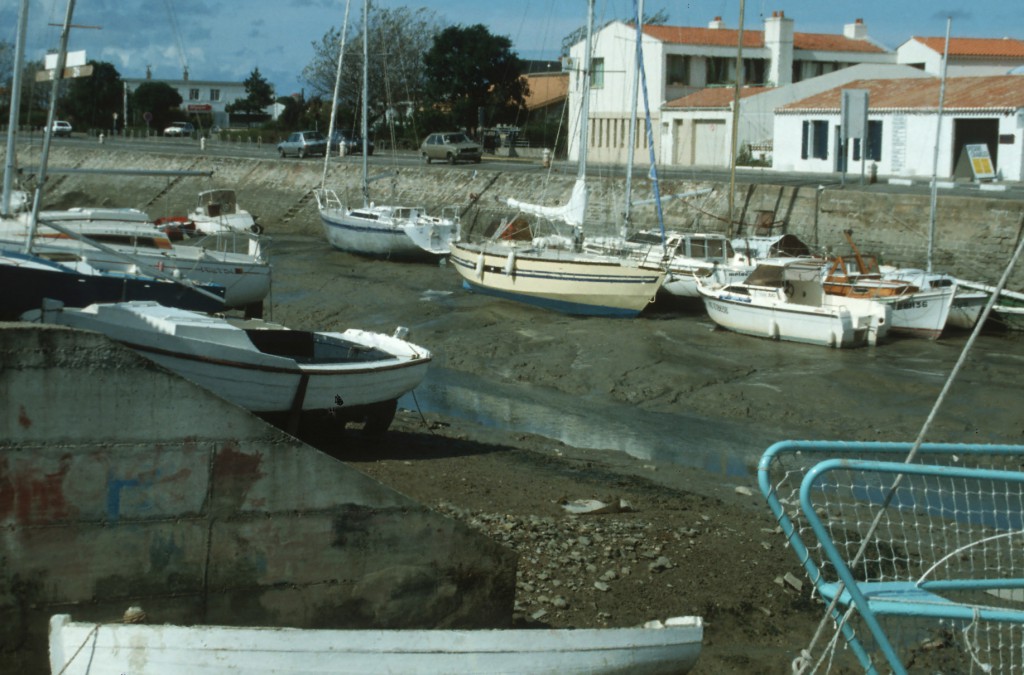 I wouldn't want to put an exact figure on the number of nautical miles required to reach a verdict, but I do think considering the relative merits of different boats in long-term use is a good way of establishing the criteria that really count in practice. It is self-evident that yachts used for bluewater voyaging have to withstand far greater loads than fair-weather weekenders. Strongly tidal waters and the higher latitudes also have their challenges I concede, but we cannot penetrate to the heart of the matter without considering proper long-term offshore exposure.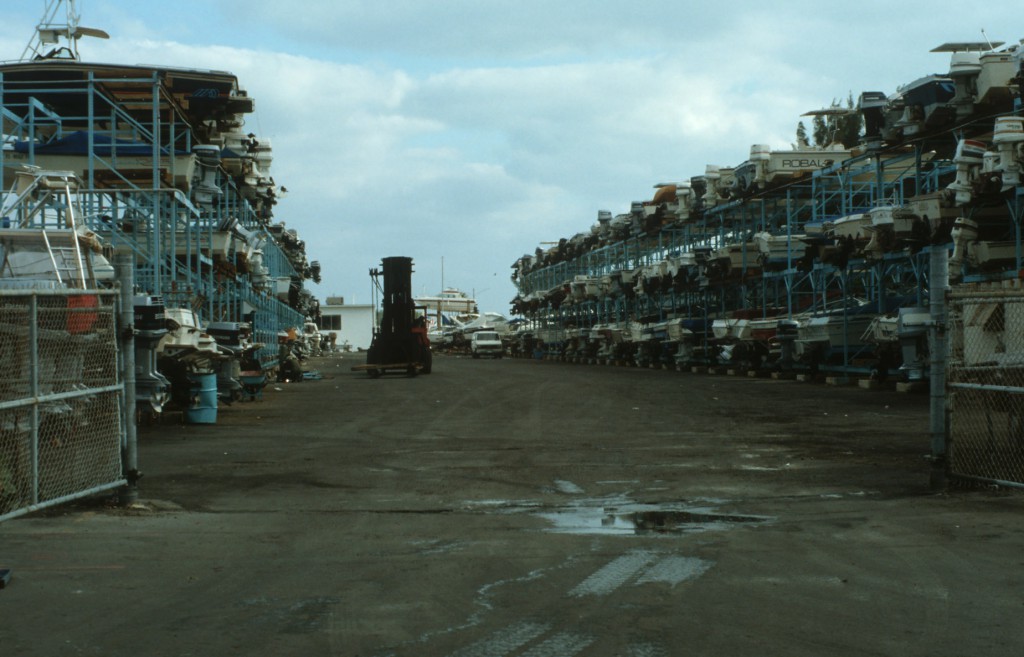 A design's ability to hold its value over time is a key indicator here: any owner whose boat is known to have come up short in the moment of truth can expect to see its resale value evaporate like sea spray on a hot day in the Canaries. Boats become permanently unsalable if the nautical community gets wind of any serious weaknesses.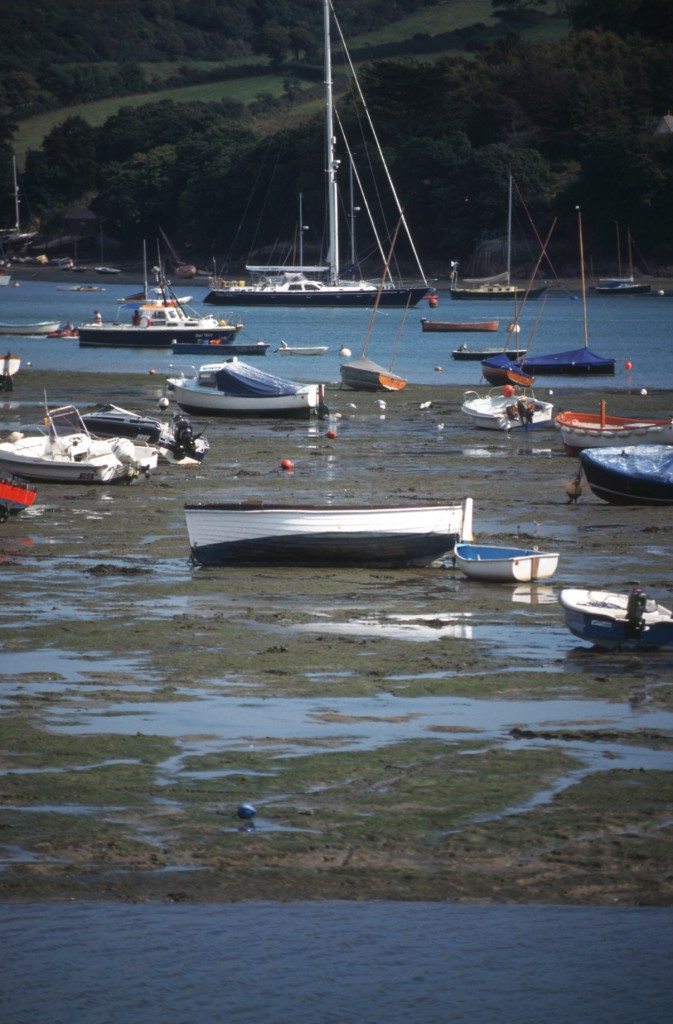 Obviously the yachts we turn to as the vehicle of our sailing fantasies in generally show far more endurance than their crew. When conditions deteriorate, the great majority of sailors head straight for the nearest port, teeth clenched, without ever giving the storm sails a chance to shine. The more unpleasant memories tend to fade quickly, especially away from the water, and soon enough bad times have been reborn as great stories and it's time to get back afloat. This, of course, is all part of the charm of our sport, but it does nothing to alter the fact that most boats are only very seldom really put to the test. While this may be good for the manufacturers (nobody likes complaints), it does increase the risk of sailors only discovering the true limitations – and absolute limits – of their vessel once it is too late to find an easy way out.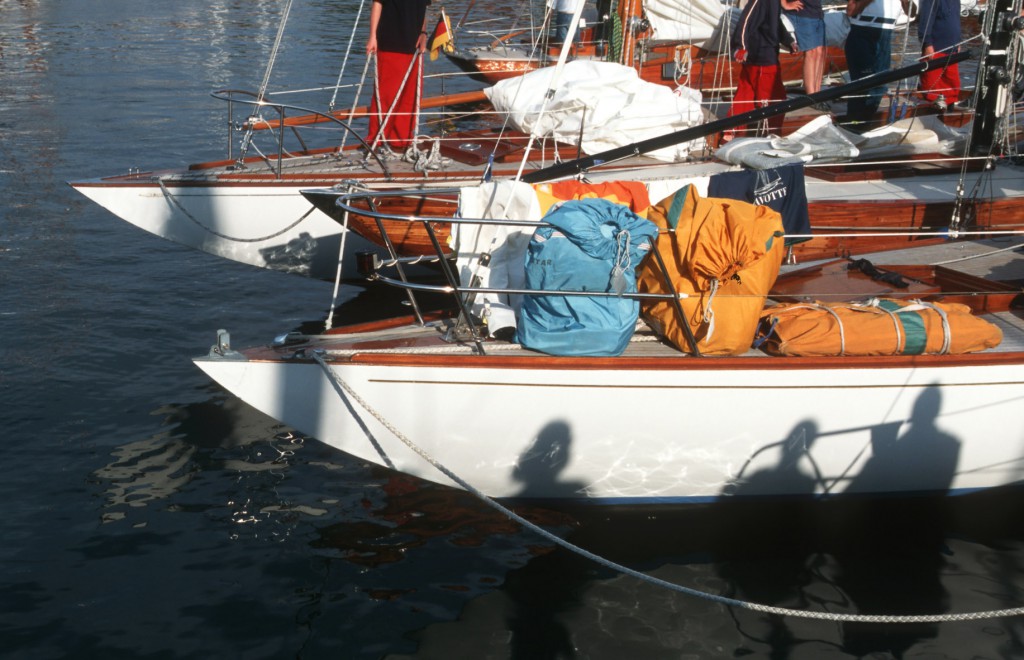 We could of course turn a blind eye to stories of trouble at sea, keep our thoughts within our comfort zone and specifically avoid learning just what can happen in extreme conditions. This approach, I would suggest, is likely to be more popular among those who have reason to fear their own judgment: it cannot be a nice feeling to buy a boat for one set of reasons and then fall out of love with it on other, far more compelling grounds.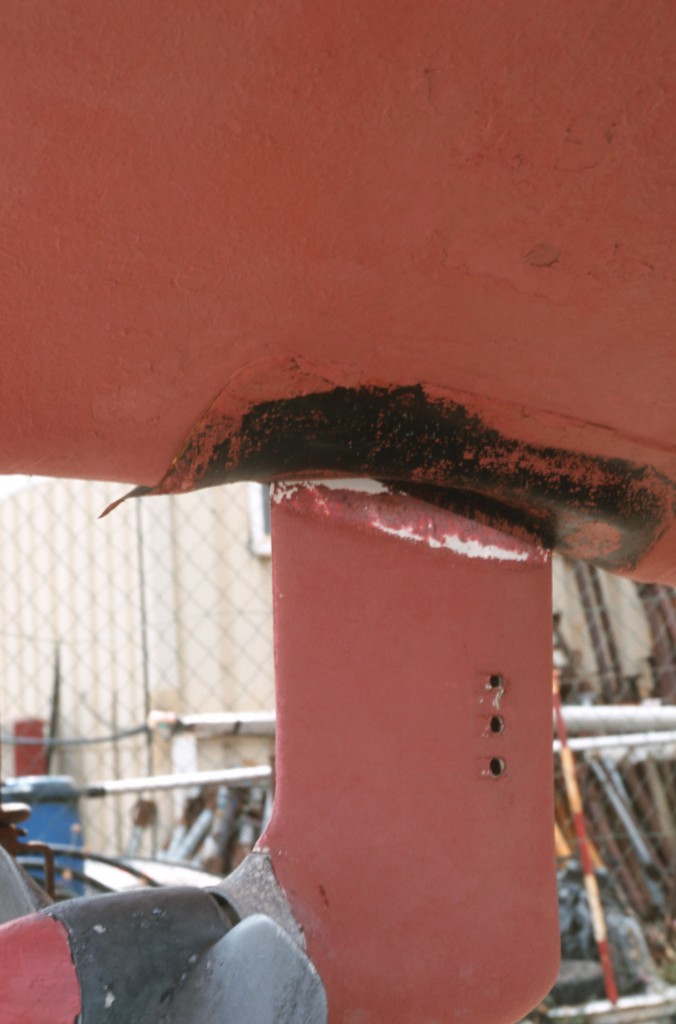 The matter of hull strength we have already done to death and there is nothing to be gained be revisiting it. But what about keel, rudder and engine? A saildrive, for example, which leaves the crew parted from the fishes by just a few millimetres of gasket, can prove the Achilles' heel of an otherwise robust yacht. Saildrives have insidiously worked their way aboard all kinds of designs now thanks to the fact that they are much quicker for the yards to install, but they remain a matter of concern among insurers and have proven by and large to be a retrograde step in the long run for us sailors.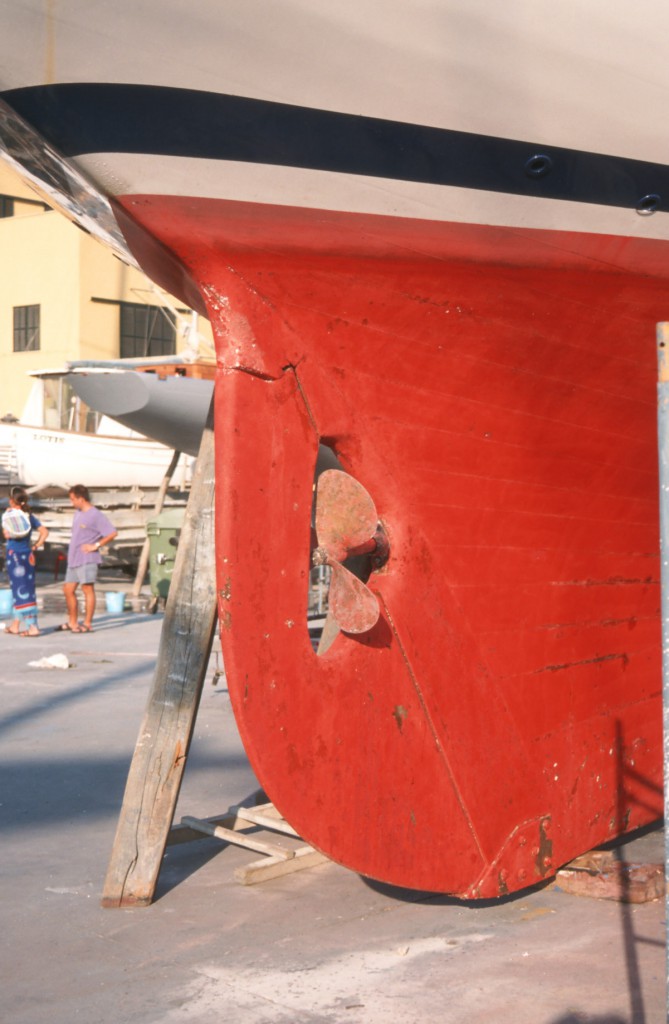 Here too the new 'solution' fails to measure up to the older ideas it has replaced: commercial shaft drive systems always include a thrust block to pass on the thrust from the shaft, but force transmission in a saildrive system is inherently unfavourable because of the way thrust generated in the basement has to be tamed and transferred a whole level higher up in the structure. This is quite different to the situation with a conventional drive, which transmits its propulsive force to the backbone of the vessel in a straight line and, of course, enjoys a protected location tucked in at the trailing edge of the keel. The difference in terms of the work involved in installation and alignment between a conventional shaft system and a saildrive amounts to many hours – too many hours for the major production boatbuilders to ignore. For sailors, however, the case is not so clear cut: while a leaking stern tube is certainly annoying, it is nothing compared to some of the problems encountered with a saildrive.
Class association publications and resources can be an excellent point of reference when trying to assess the long-term qualities of production yachts, as they describe known weaknesses and solutions and can provide useful tips to help owners make the most of their investment (here are some links to well-known owners' associations, some of which enjoy almost legendary status among the cognoscenti:
Contessa 26; Contessa 32; Westerly; Sadler; Hans Christian; Hurley; Moody; Island Packet; Valiant; Cape Dory; Westsail; Bristol; Cheoy Lee; Passport; Corbin; Hallberg Rassy; Najad; OVNI). Just about every reputable brand operates an Owners' Association (albeit a few find the temptation to use it mainly as a marketing platform for new models hard to resist).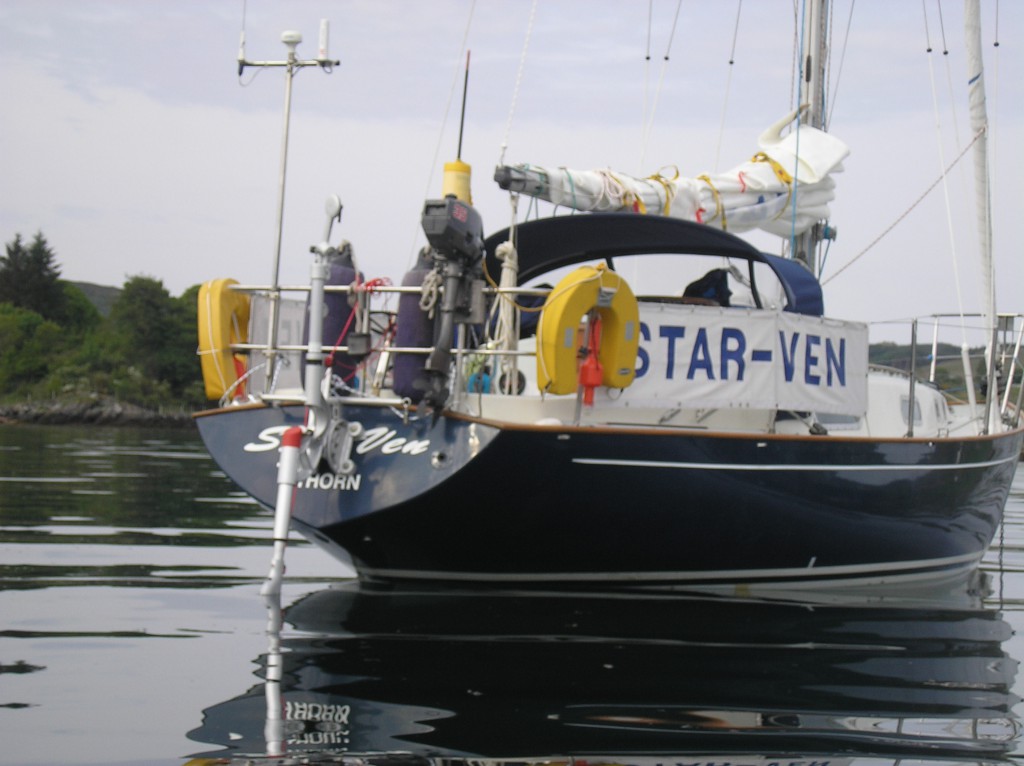 The Contessa 32 occupies a special niche in the used boat market thanks to its exceptional build quality. Take an example with a lifetime of use (30 to 40 years in many cases) already behind it, send it for a full refit with the original builder and you have a boat as good as new ready for another lifetime of adventures. Yachts like this hold their value and represent a good investment for their owners. The same cannot be said at the moment for many of the more common modern production yachts, whose resale prices are seriously compromised by the sheer volume of options available in the second-hand market. As elsewhere, market activity and prices depend on the balance of supply and demand, with excess demand pushing up prices and enabling sellers of the most coveted models to walk that little bit taller on the way to the bank. If there are more sellers than buyers (say, for example, the market becomes flooded with retired charter yachts), however, boats will only sell, if at all, at a substantial discount.
A few minutes in the company of Google and the usual portals can give a pretty good idea of the market value of used yachts (although it should not be forgotten that there can be a big gap between asking price and actual selling price and selling prices hardly ever become public knowledge). That today's market is a difficult place even for high-quality yachts from respected yards is evident from the way so many pre-owned examples take such a long time to find a new home. The classifieds pages of leading sailing magazines contain innumerable repeat ads, with boats commonly taking several years to sell despite being advertised with good photos and plenty of detail. Brokers have no magic power to speed up the process either – in fact there is often little they can do other than add yachts to their own listings and advertisements.
And yet craft from certain yards still seem to sell with ease. Second-hand KOOPMANS yachts, for example, regularly command excellent prices – irrespective of hull material – and are commonly snapped up almost as soon as they become available. OVNI, GARCIA, BESTEVAER, VAN DE STADT, HUTTING and other aluminium yachts also often seem to change hands quickly with little fanfare at a price strong enough to spare seller's blushes. The stand-out performer among the GRP builders meanwhile is BREEHORN, whose Koopmans-designed boats are purchased almost exclusively by private buyers and are in most cases used for long-distance and offshore sailing. Their seakeeping, construction and robustness have elevated Koopmans yachts in the European market to a position similar to that once occupied by Sparkman & Stephens.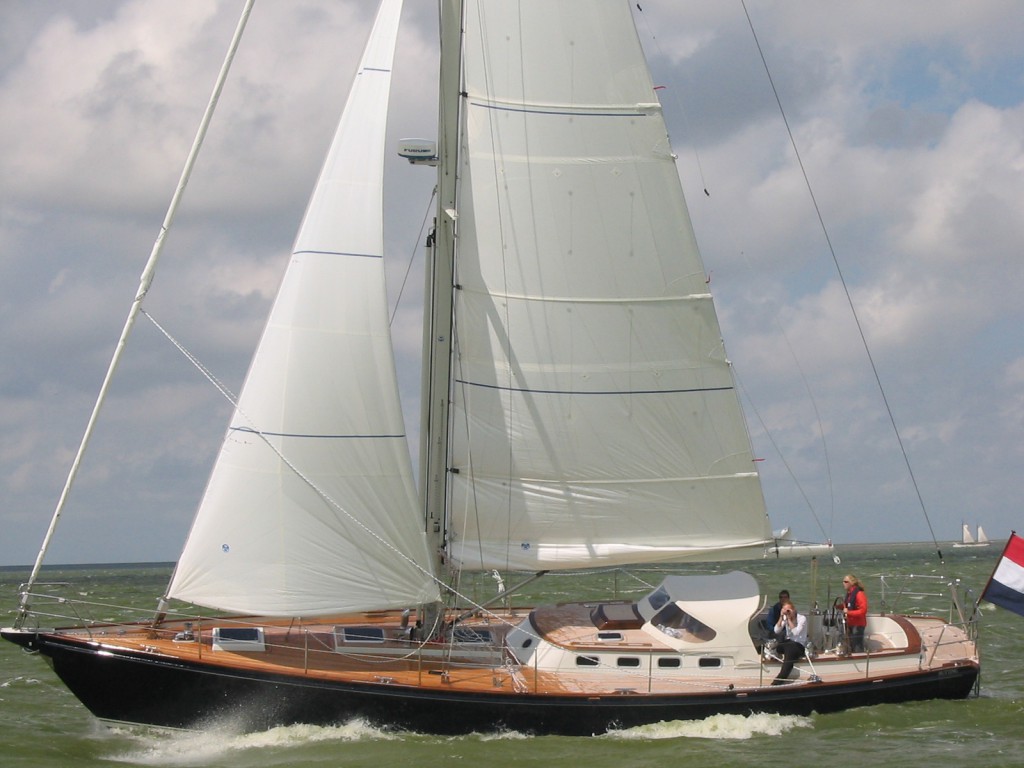 A good reputation, which boosts resale value immeasurably, can only be earned through satisfied customers. Word of mouth recommendations are becoming increasingly important for manufacturers today: full-page glossy adverts carry little weight if the people who actually sail the boats featured are left unimpressed.
As for the special qualities of aluminium yachts, that is a subject to which I intend to return another time…
Peter Foerthmann