FAMOUS EXPRESS CRUSADER USED SAILOMAT, ARIES AND WINDPILOT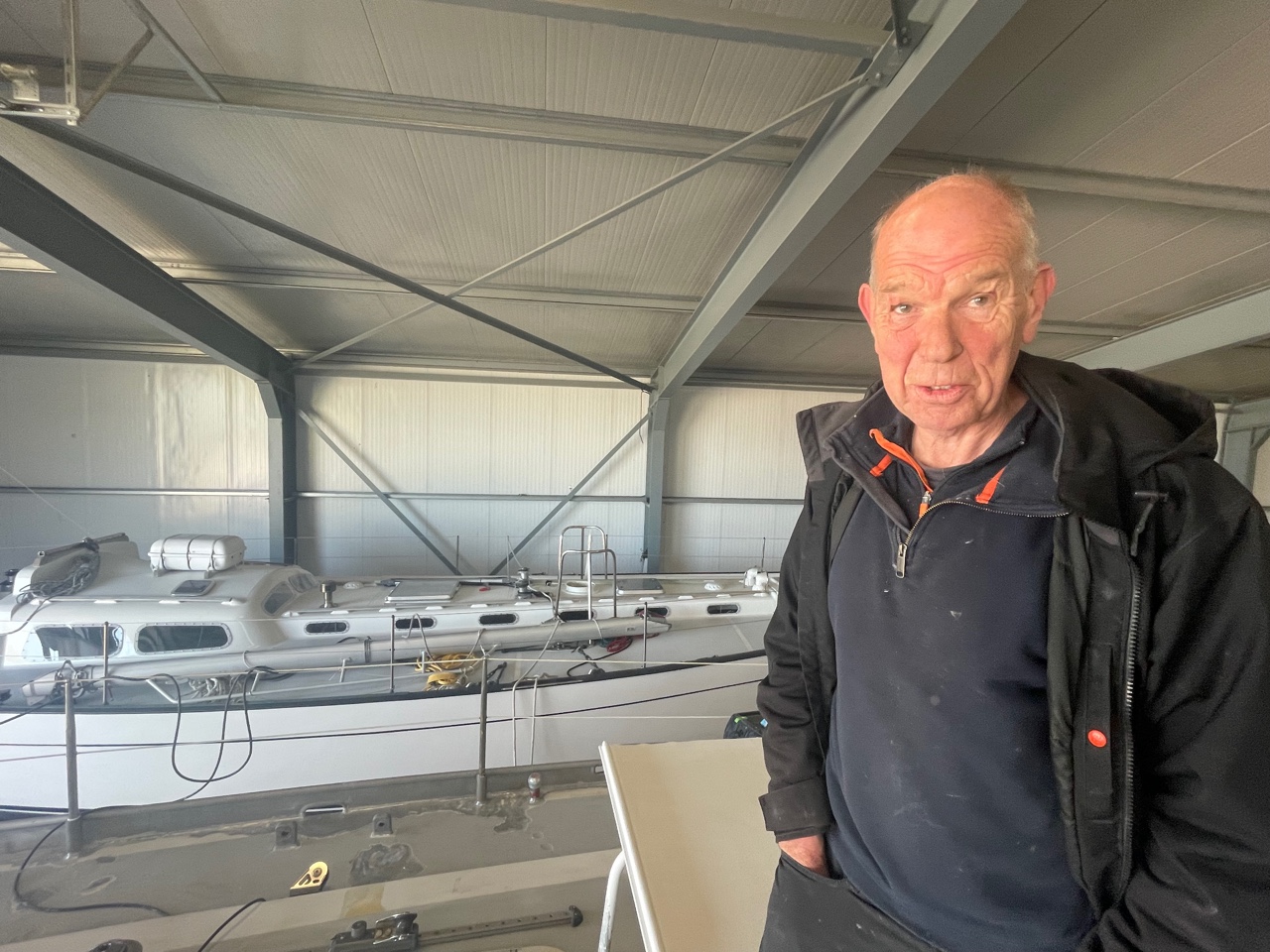 Hi Peter, Hope this email finds you well! I wanted to give you a short update on the performance of the very old Windpilot that I bought and installed on Ponta Delgada, the Azores.
Since this is my very first experience with a windvane I must say that I am totally blown away by its performance on this boat. As you know this is the old boat that Lesly Williams sailed the Ostar with in 1968 three months after she was launched, he came in second by the way. She is even better know as the boat that was lent to Naomi James by Chay Blyth to become the woman to ever sail around the world single handed in 1978. The boat was equipped with a Sailomat of the first generation, despite the very many issues she had with the Sailomat she stated in her book that the adventure success had been very much dependant on the self steering.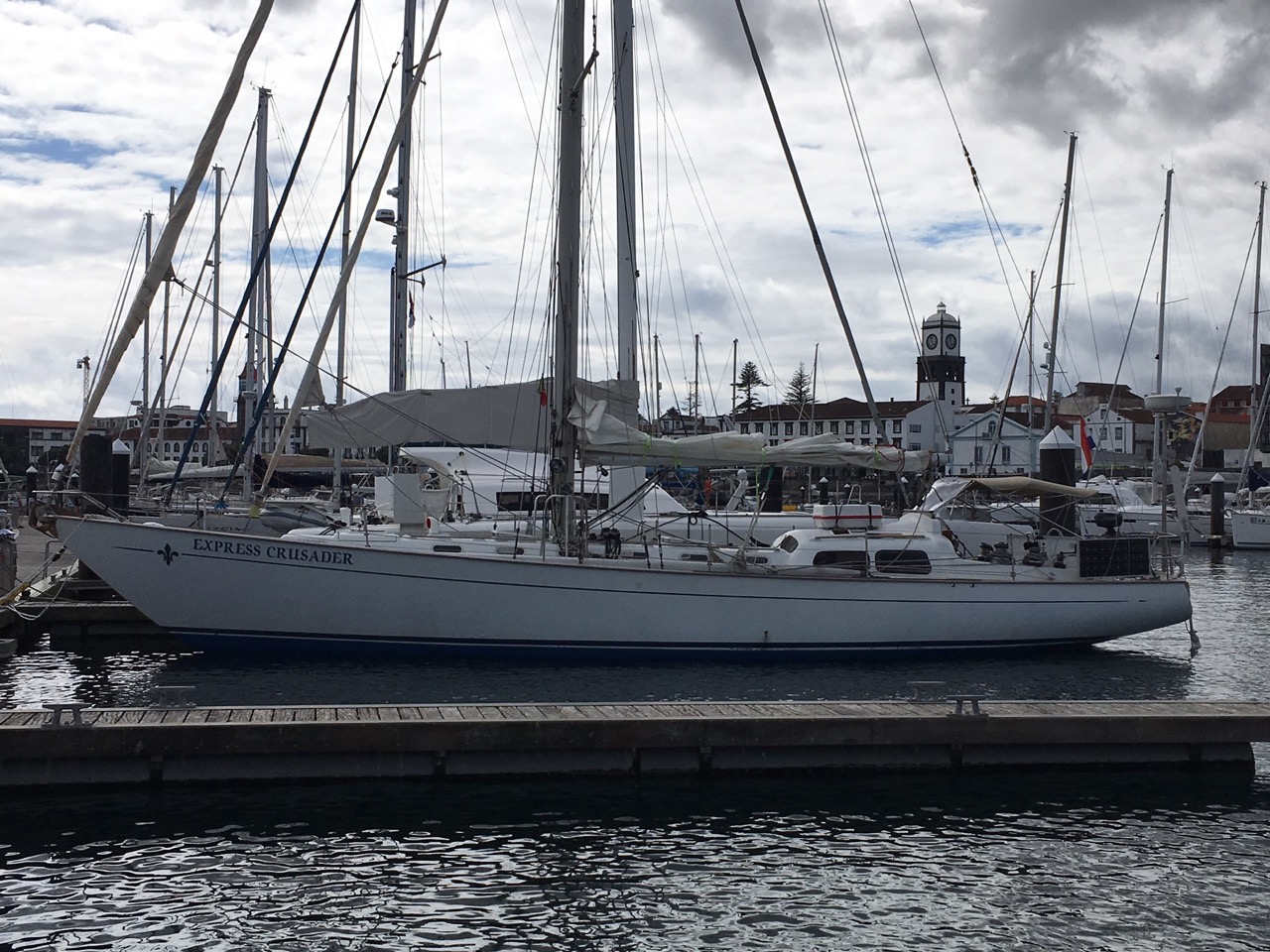 Express Crusader is very well balanced van de Stadt design and your Windpilot performs so good that I have used it 90 percent of the time so far, switching off the Raymarine S3G autopilot. Even when I push the boat hard the Windpilot is very well capable to keep course. I am now some 500 miles from the Azores on my way to England. I had winds between 7 and 30 knots so far, mainly on the quarter, not the easiest course to maintain. I still use the 1:2 gearing of the Windpilot as you suggested.
I bought the Windpilot second hand as a backup for the Raymarine since I sail singlehanded a steering aid is an absolutely vital thing to have.
However, based on the performance so far, I believe for long distance ocean sailing the Windpilot will become my main steering.
Thank you for designing and building a great product, and what is even more, thank you very much for your help and advice during the installation on the Azores. I did not even buy this one from you! I may come by later in Hamburg with the Windpilot so you can check it and see that I get some new stickers that indicate the course you set, the only worm part I believe.
O yes and I did find out the hard way not to launch the baby at a speed of 8 knots if you don't know how to do it, I had to bent the Stainless rod straight again. I your manual you described somewhere that that is a possibility. Was a 15 minute job. So even when I made a stupid mistake the product is build is such a way that you can repair your self 🙂
Best regards,
Douwe