CONTESSA 32 – SAILING IN SINGAPORE AND ENGLAND OVER 15 YEARS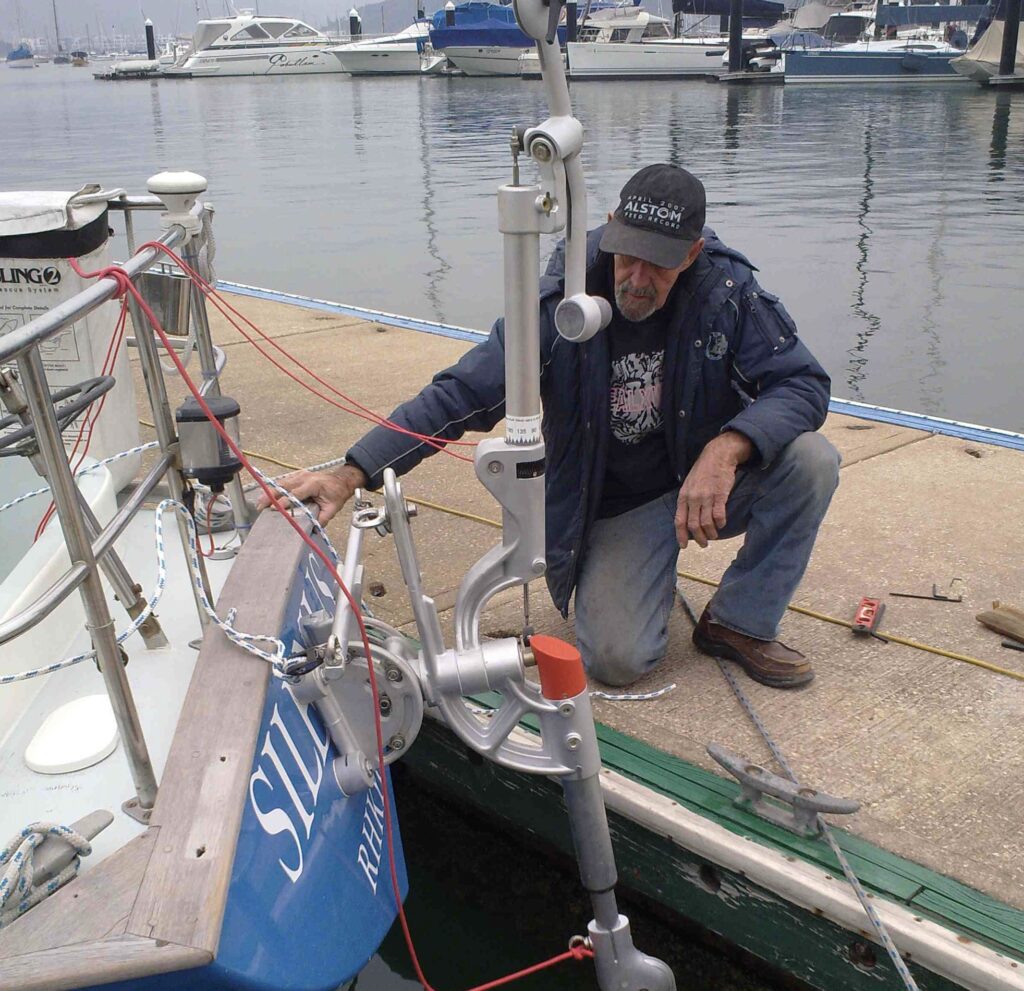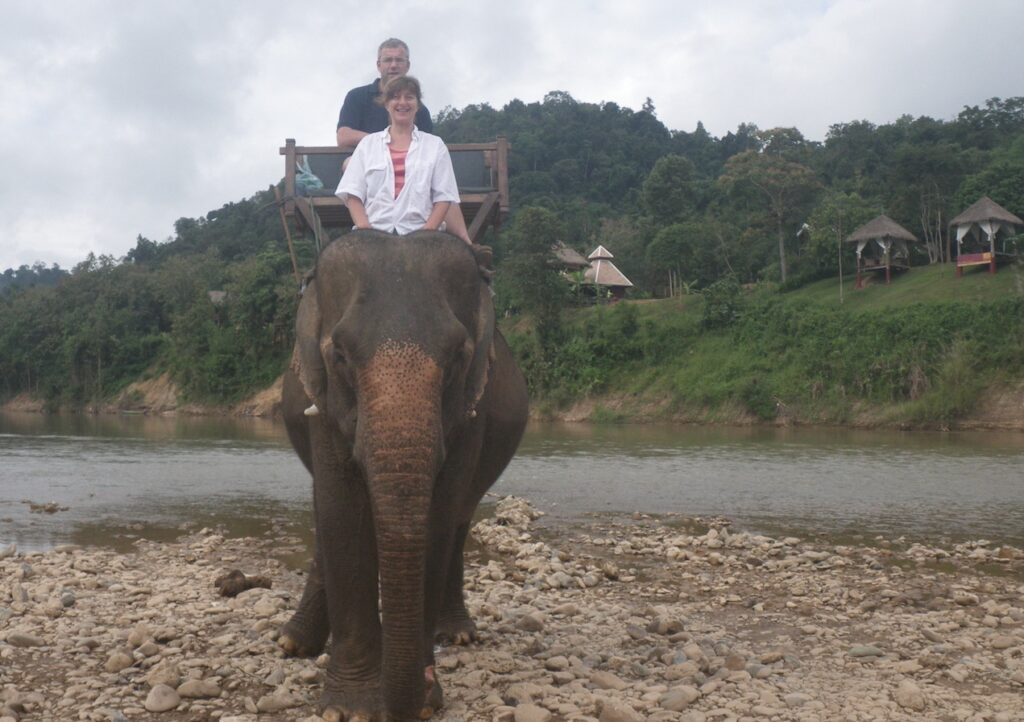 Good morning Peter, I am again reminded that good service lives on at Windpilot. From the first conversation at Earls Court boat show so many years ago the service has been consistent – even from the red sofa. Thank you.
Interesting – needs more time to read to digest than I have right now – but in the interim what I do know is that in two days of 40 winds we had (unusually) coming up from the Azores the Windpilot on the Contessa 32 kept us safe – no doubt. Submarining as we were locked in the cabin the Windpilot sailed on – taking us to safety to calmer water. A true friend indeed.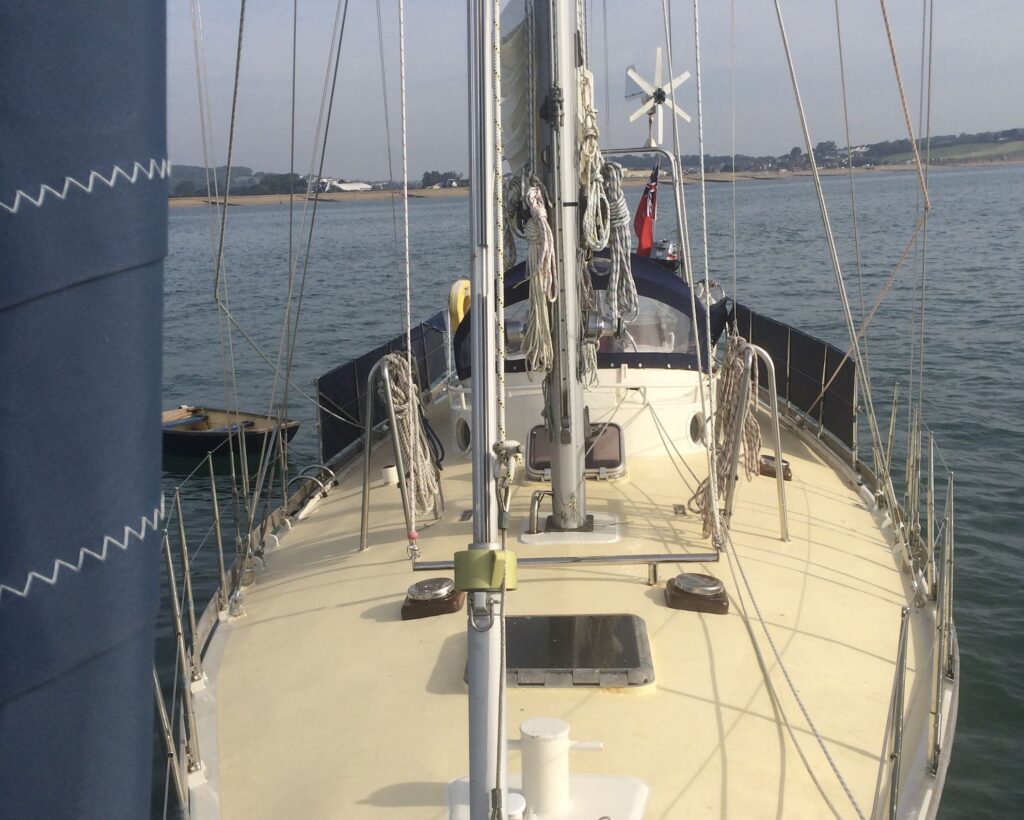 So our new boat is on the hard at the moment. I asked the question principally because I was/ am concerned to be sure to fit at the correct height which I assumed easier when in the water.
You never asked me for measurements for the new decice so I have assumed you have referred back to the dimensions given for the first unit. I fitted the first unit when in the water but this time round shall be fitting on the hard.
Incidentally, before I repair the holes that I now have having removed the the first system, I assume the next system will not be using the same holes profile on the transom or will I be making new holes. I assume yes, but thought I should ask.
Incidentally, I am waiting for £ to strengthen a little more and then we shall go ahead I expect.
With regards
Martin

My answer came straight:
Good morning back to you Martin,
that sounds like honey for the soul of an old man …
Thanks a lot … i am just continueing the path I have decided to go some decades ago: making the sailors happy will automaticly result into the perfect marketing tool called word of mouth … its working in automatic modus … miuch better than spending considerable time on silver birds to arrive in Boat Show imprisonments
I will check existing picts once retirnung to my home desk in Hamburg mid next week and will answer your question at that time…
take care and best regards from Polend
Peter