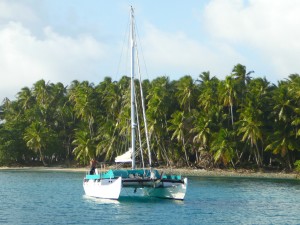 DAS BESONDERE ANGEBOT
SV Mahuini ist nach 12 Jahre Singlehand Weltumsegelung zu verkaufen. Deutscher Eigner Ingo Baumann übergibt sein Schiff seeklar für weitere Langtörns in jedem beliebigen Hafen in Europa. Derzeit noch in der Karibik, wird das Schiff im Frühjahr 2015 nach Europa überführt.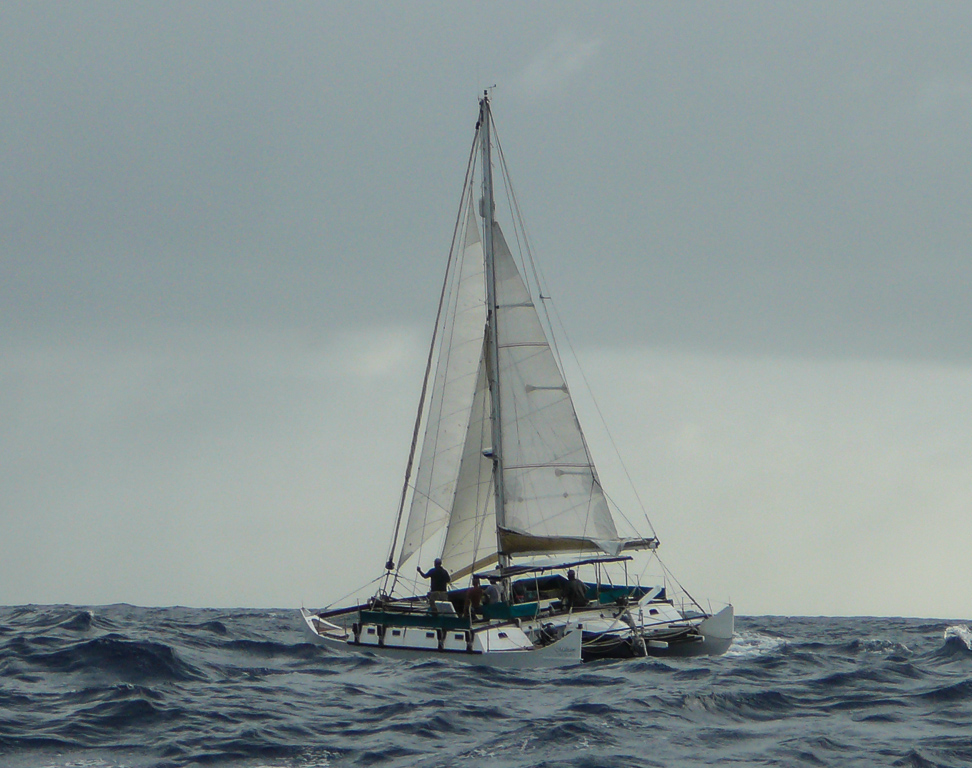 Die Spezifikation:
MAHUINI was built 1995-1998 with the best materials (all invoices available) and to a very high standard. The present owner has sailed her for 12 years and has just finished a singlehanded circumnavigation.
MAHUINI is optimized for a small crew or singlehanded sailing. This includes some slight modifications to the plans: a conventional rig for easy handling, less bunks and more comfortable living space, there is even a desk with a comfortable office chair. With little effort you can bring her back to the plans, then she is great for cruising with family. For outside living in warm climate there are 2 large cockpits under a Bimini of 10 sqm/110sqft. I had the command pod when I bought her – and never missed it after removal, but I would miss my huge cockpit every day, for safe reefing, meeting friends, laying in the hammock, gymnastics, sleeping under the stars…
MAHUINI is in absolutely sound condition, well maintained and "ready to go" immediately. Sails and outboards are from 2012.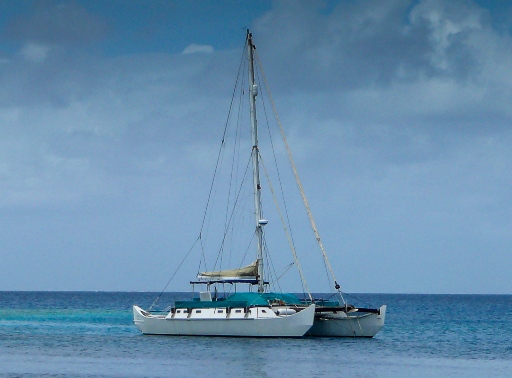 2x Mainsail (1998 and 2012), Lazybag (2014)
3xGenoa (1998, 2006 and 2012), roller reefing
2xStaysail (1998, 2012), roller furling
1xYankee (1998) on additional forestay
2x YAMAHA 15hp 4 stroke with high thrust props, electric starters and remote control
Hydraulic steering, Windpilot wind steering, electric autopilot (Autohelm)
Electric anchor windlass and 2 anchors (CQR and Bruce) with chain/rope
Fresh water tankage 270 l, black water tankage 45l, fuel tankage 200 l.
8x55AH AGM Batteries (2011), 4x85W solar panels, 2KW inverter (230V), towing generator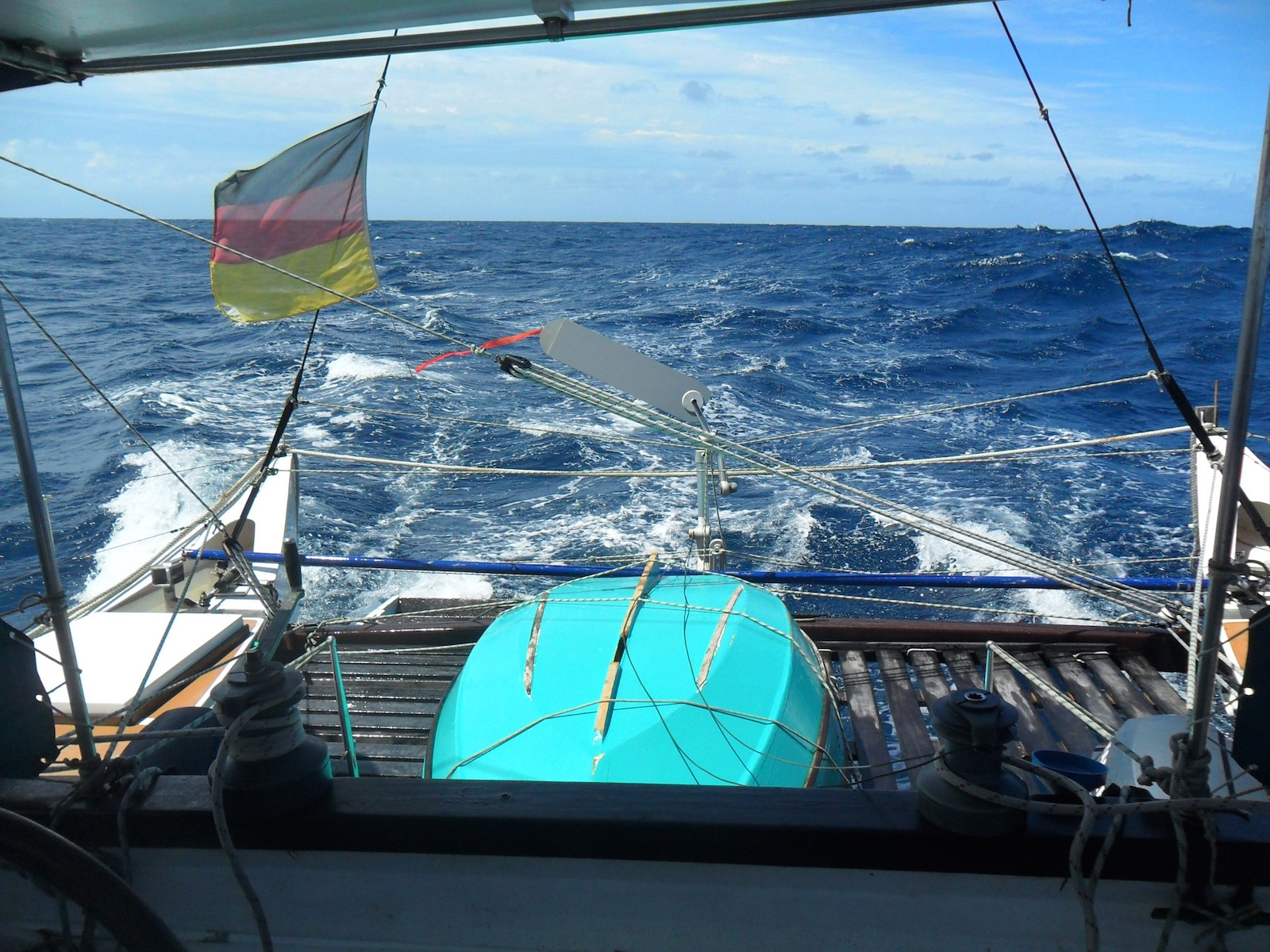 Compass, Log, depth sounder, GPS, navigation software and worldwide charts on a laptop
1x double bunk, 1x double bunk (convertible), 2 bunks presently used as stowage
All windows (Lewmar) opening
Large well insulated fridge with water cooled Danfoss compressor
Asking price: 48,000 EURO, building plans included.
MAHUINI is German registered (European VAT paid) and available for inspection in the Caribbean until April 2015 and in South West England from July 2015. Delivery possible to any other place in Europe or the US east coast after purchase.
Please write an email to for additional information or more photos.
Informationen direkt beim Eigner Ingo Baumann: i.baumann@gmx.net