SAILING ON RIO DE LA PLATA RIVER DURING RAIN IN SOUTH BRAZIL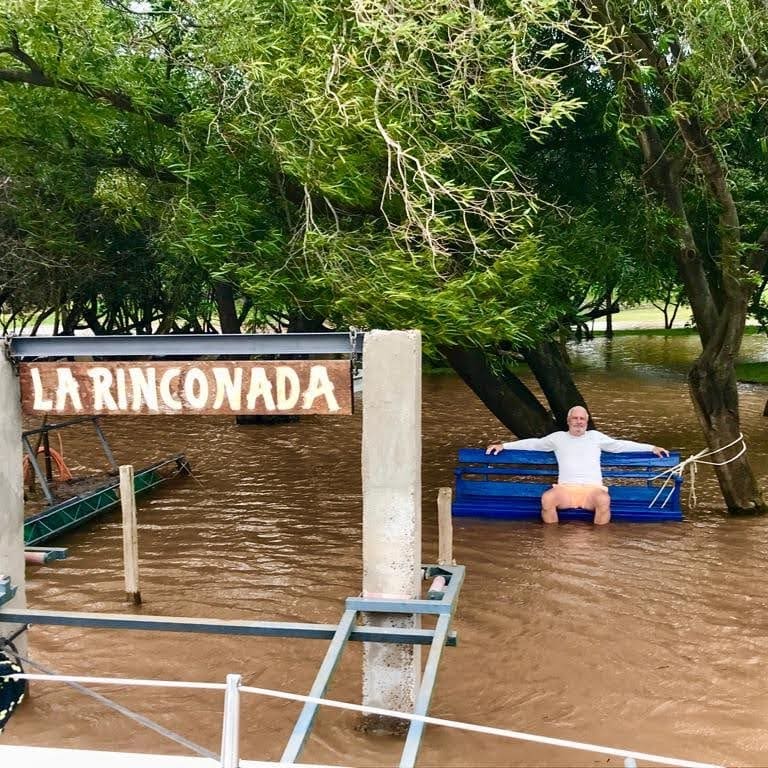 Hi Peter, since January 2023, we are sailing at Rio de la Plata and Rio Uruguay. Visited dozens os harbours, marinas and rivers at Uruguay and Argentinian side. An incredible experience. Argentina has thousand boats and yacht club, but is very difficult to get a place for a visitor. All are crowded and except one, they welcome visitors.!
At the Uruguaian side, the harbors has few facilities for boaters. Most of them are not safe to stay during the storms. However there are lot of beautiful places to visit. Small villages , quite, safe where life is calm and confortable. You can eat a delicious "assado" (barbecue) everywhere and drink a local good wine. People are friendly and helpful.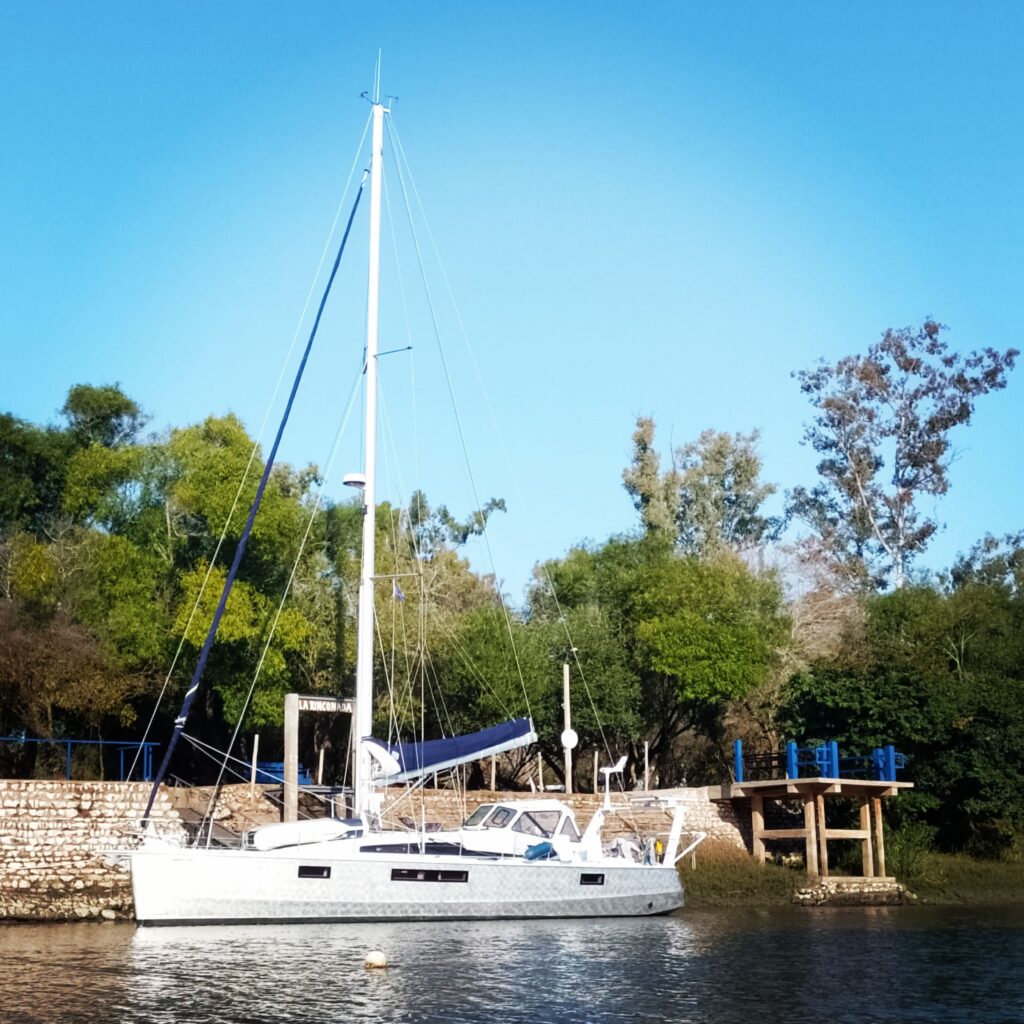 In June 2023 we arrived at "Arroio San Francisco" a idyllic place at the north west part of Uruguay, close to the second biggest city of the country, Payssandu at Uruguay river. A friend, has a beautiful farm in front of the river with a small jetty and a pier, for one boat. Also you can anchor everywhere at the river. The "arroio" is well protected for all winds, which is very important here, because the storms blows with fiercely winds. We stay more than a month there relaxed.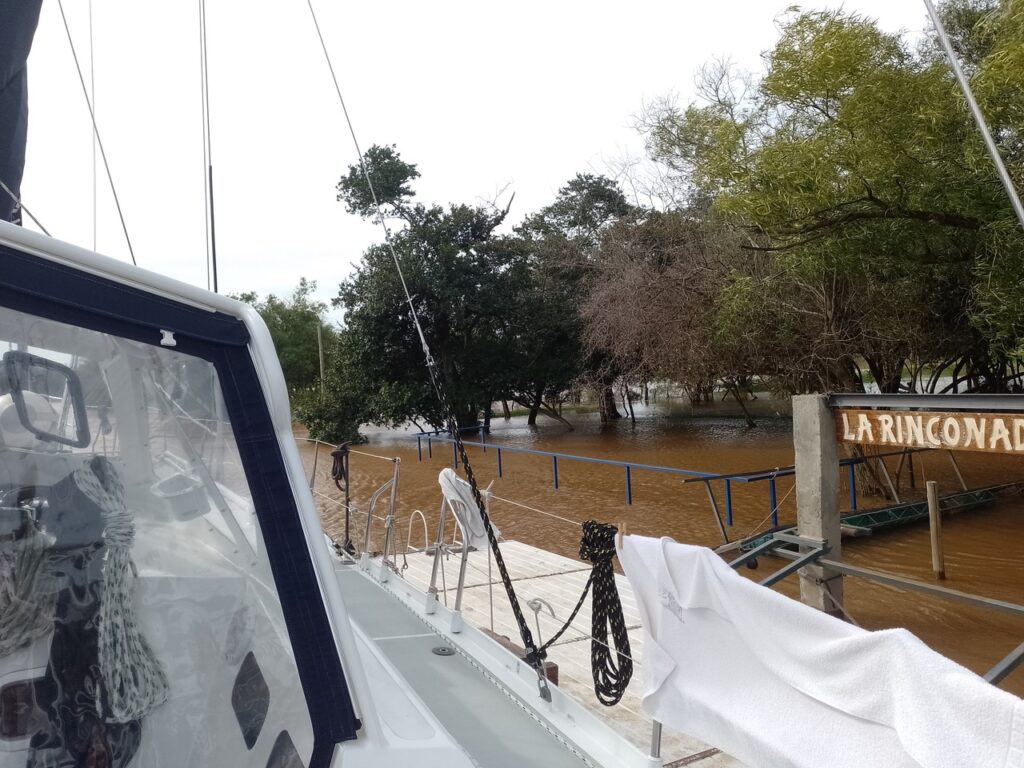 Then, rain and thunderstorm start at Rio Grande do Sul, Brazil for couple of days. After 3/4 days, our paradise change to a nightmare! The reason is because Rio Parana at Brasil flows out Uruguay river. So when it grows couple of days the same at Uruguay. We did not knew about this phenomenon, also no information is available at media !
Like local people said: when the authorities emit an alert, the water is middle leg ! In two days the river growths FIVE meters. The speed of the current is around seven knots! We use lot of ropes tied at trees and two mornings at the bow, also one at the stern.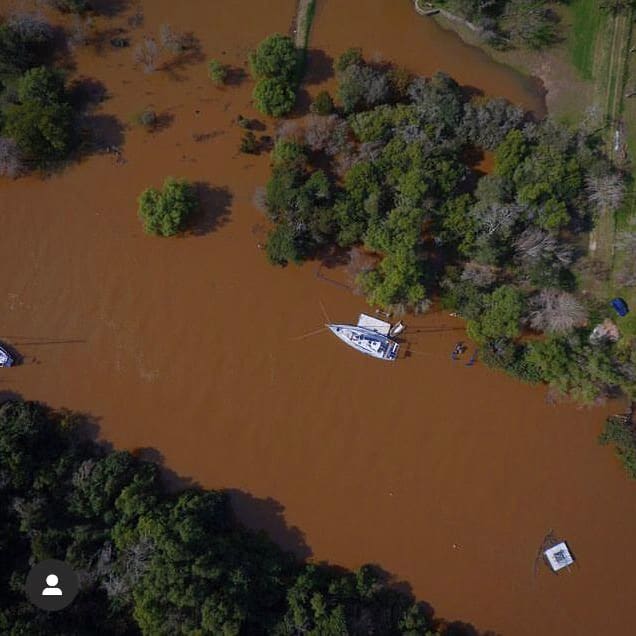 Fourtunately after couple of days the "creciente" stop and we can leave to Argentina. Really it was a very "exciting" experience. Now we learn that, when the river start growing, it's time to find a safe place.
Lot of villages alongside the river got big problems, and people had to evacuate their houses.  Cars are lost and lot of damage everywhere.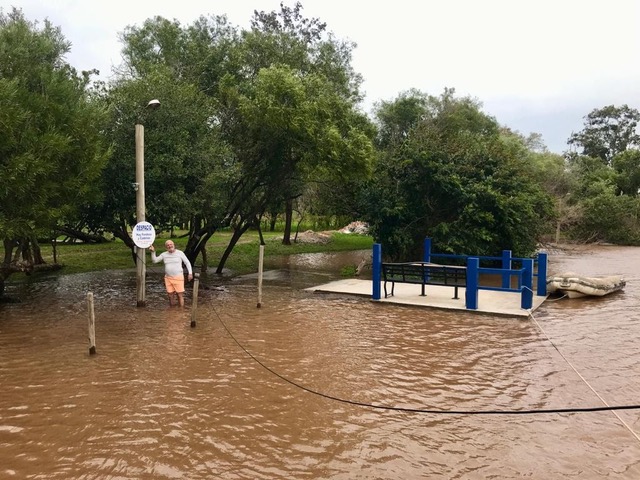 So our advise for those who want to sail at Uruguay river is: keep your eyes open at meteo forecast from south Brazil specially at rain season. If broadcast heavy raining find a safe place quickly!
Thats the news for now, luckily we are in good shape as out boat did not suffer a single scratch
best from Uruguay
Adriana + Jayme WEITERLESEN