DER UNTERGANG DER ASTERIA – FAKTEN UND ÜBERLEGUNGEN
REFLECTIONS ON THE LOSS OF ASTERIA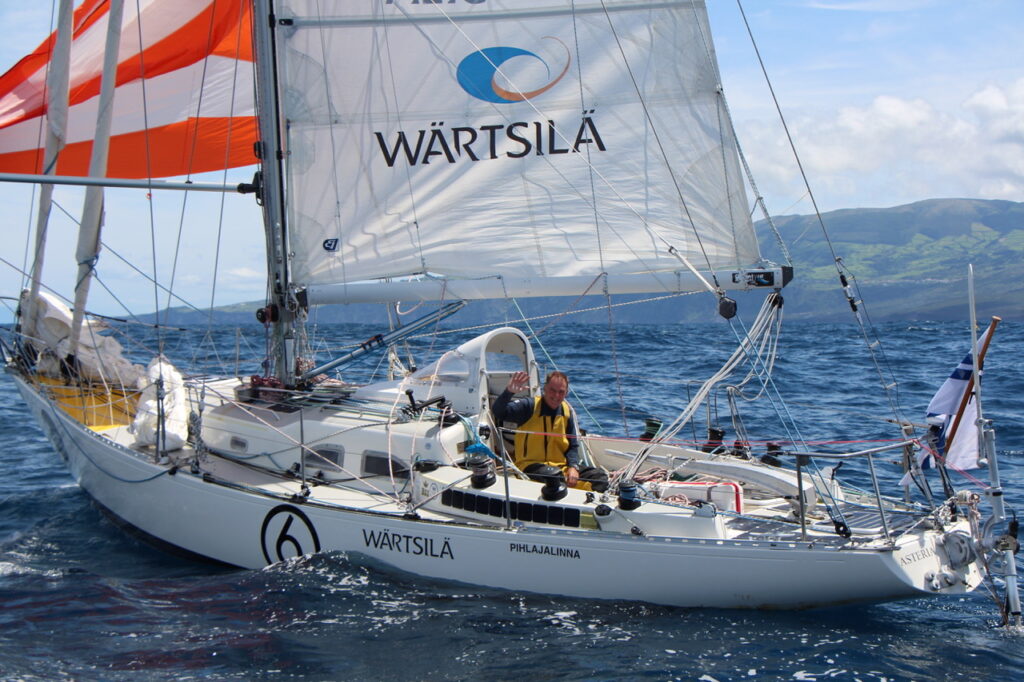 Zwei Tage sind vergangen seit dem Untergang der Asteria. Dank einer professionell koordinierten Rettungsaktion macht Tapio nun eine Kreuzfahrt nach China. Die Welt wartet derweil auf Informationen, was die Asteria zum Sinken gebracht haben könnte.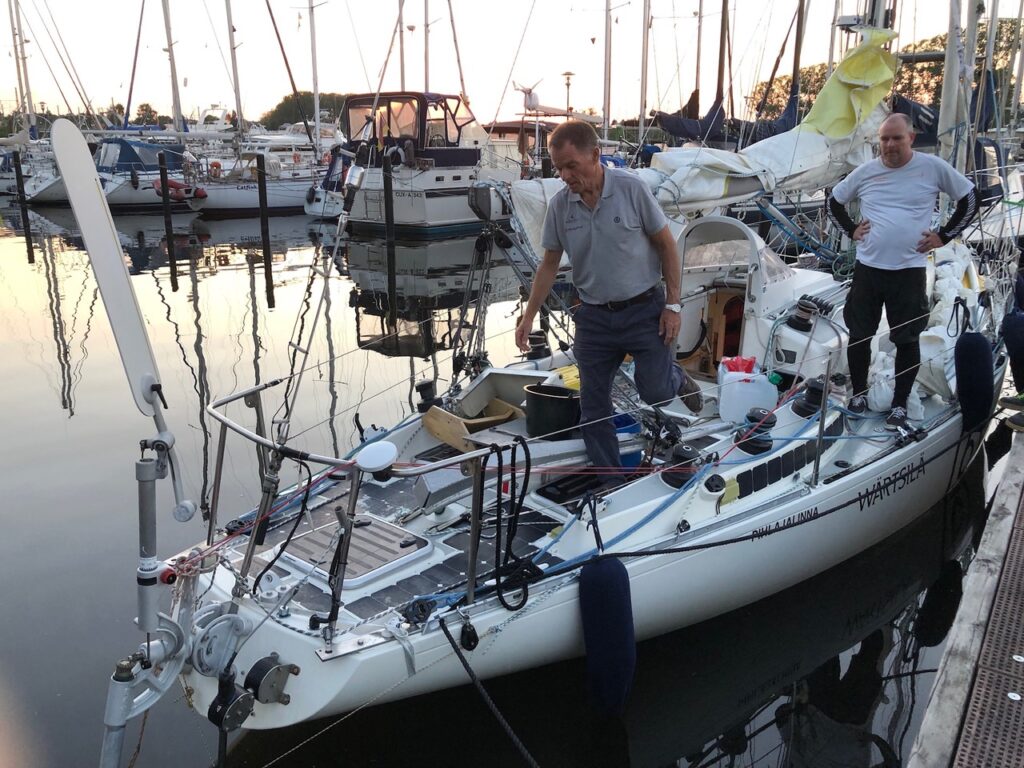 Es ist kein Geheimnis, dass ich mit Tapio in den Jahren 2016 – 2019 intensiv zusammen gearbeitet habe. Wir haben hunderte Mails gewechselt, unser persönlicher Austausch und die Zusammenarbeit waren ohne Makel, eine in toto überaus angenehme Zeit mit viel Spass auf beiden Seiten, die mir unvergessen bleiben wird.
Vielleicht kann ich ein paar Informationen über Gründe und Ursachen beitragen, die hier Aufschluss geben könnten, was den Untergang hätte verursachen können.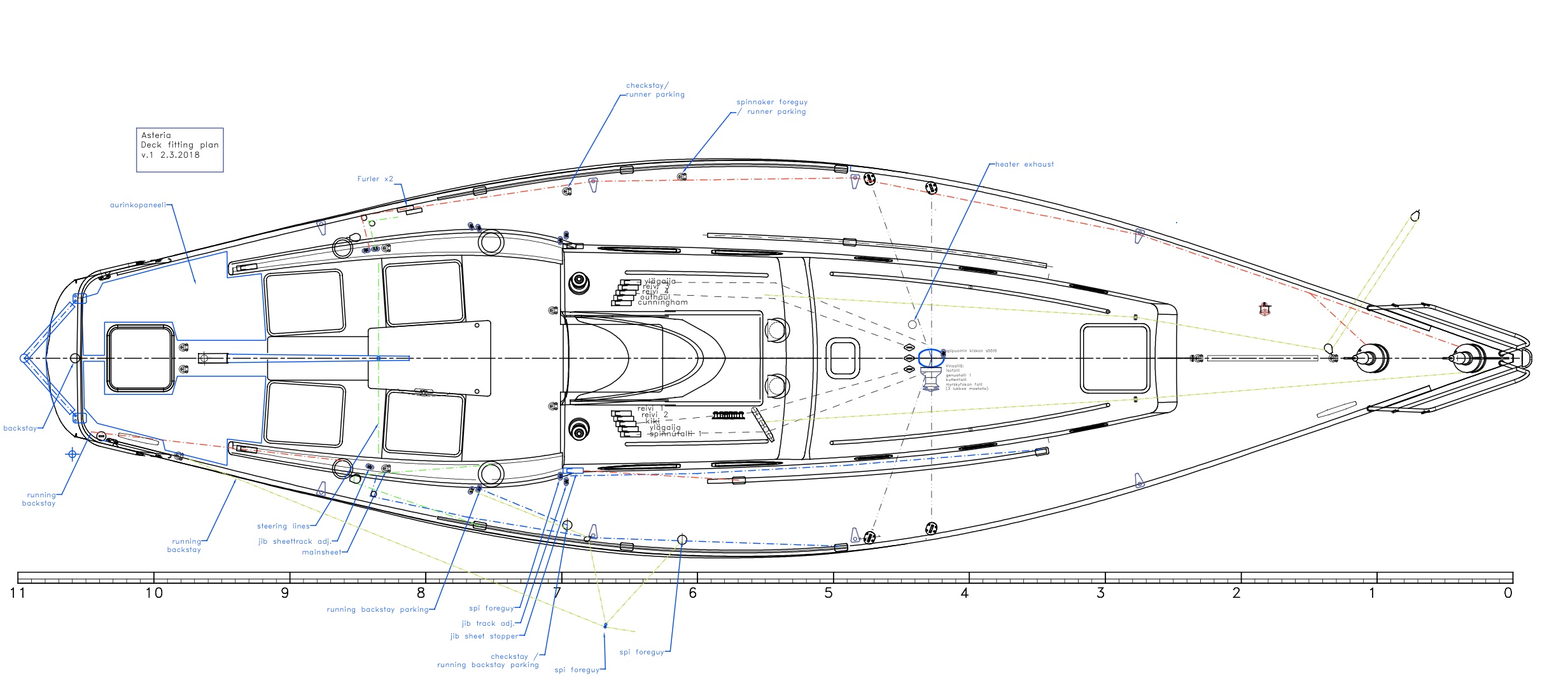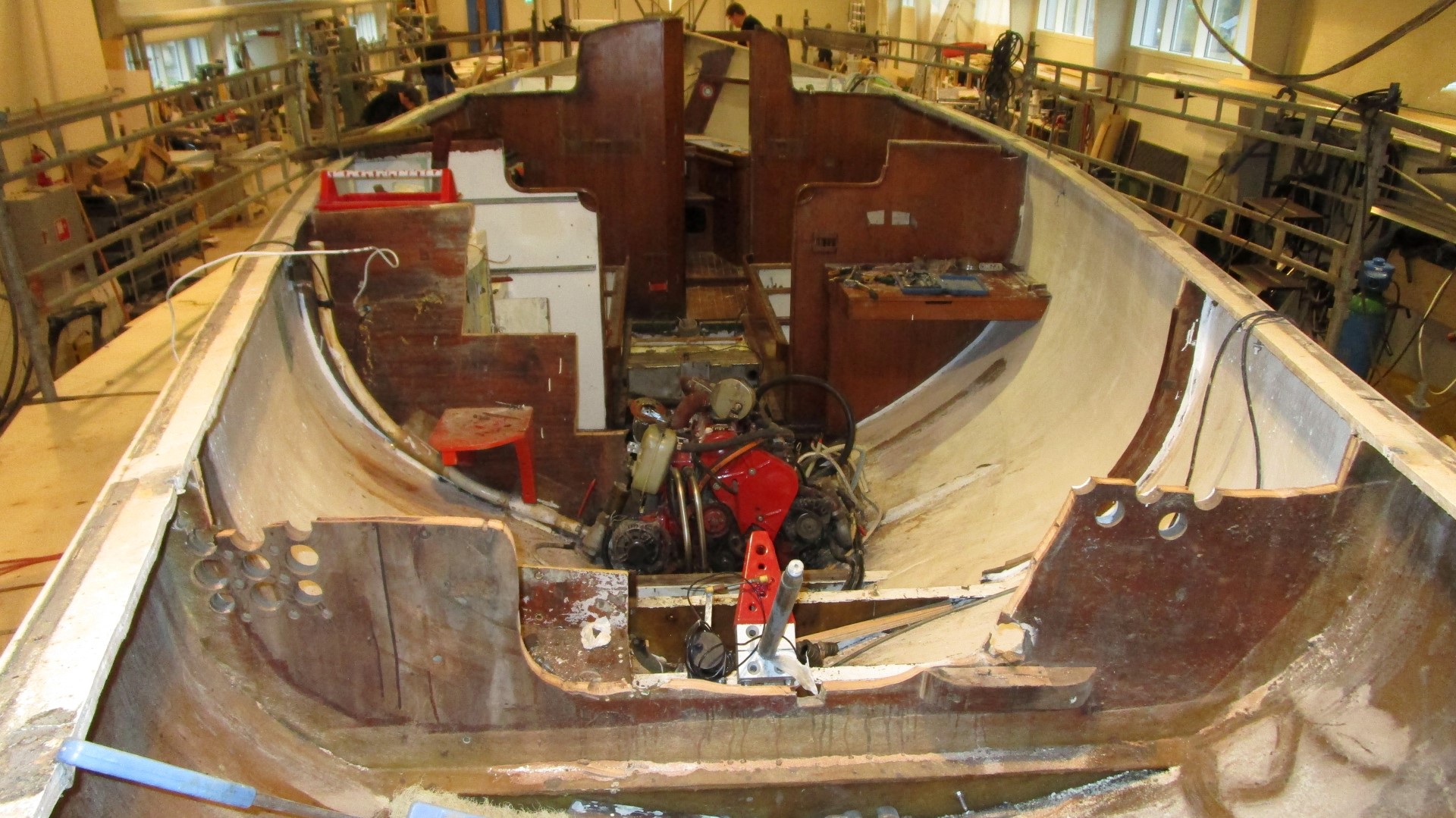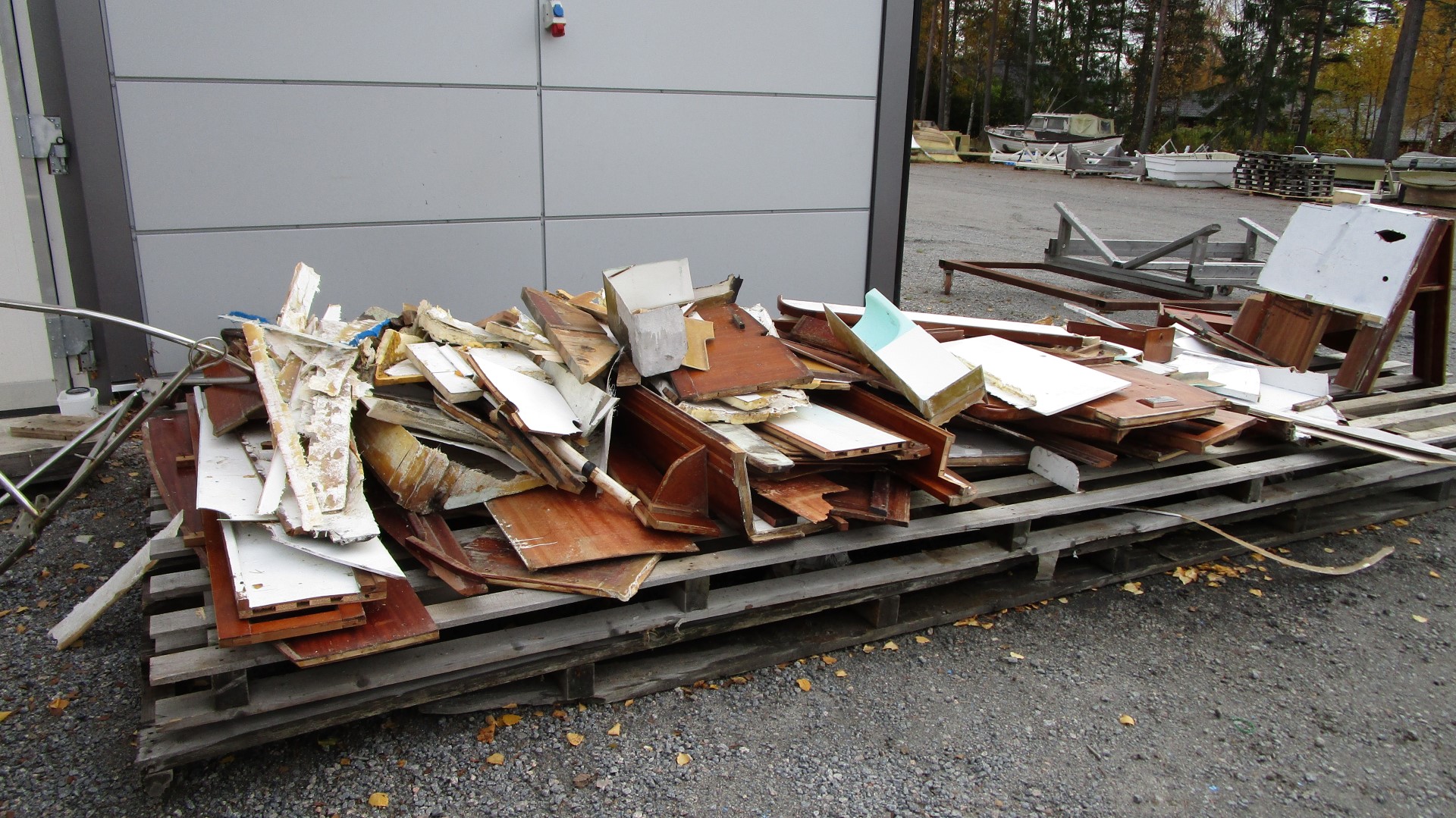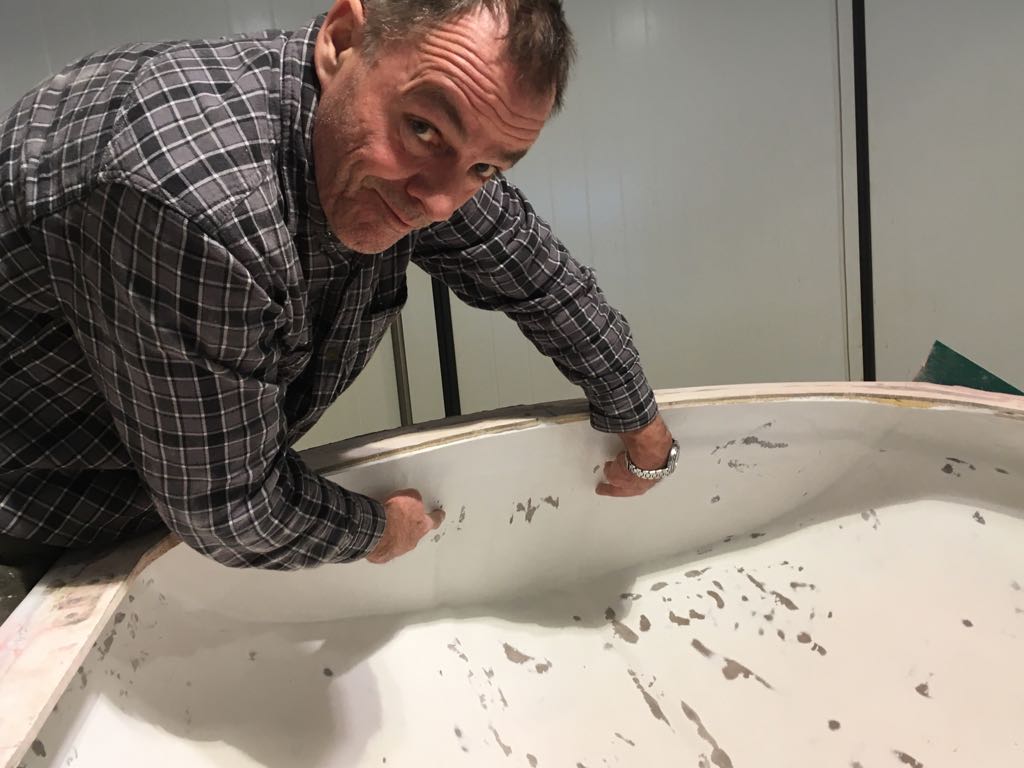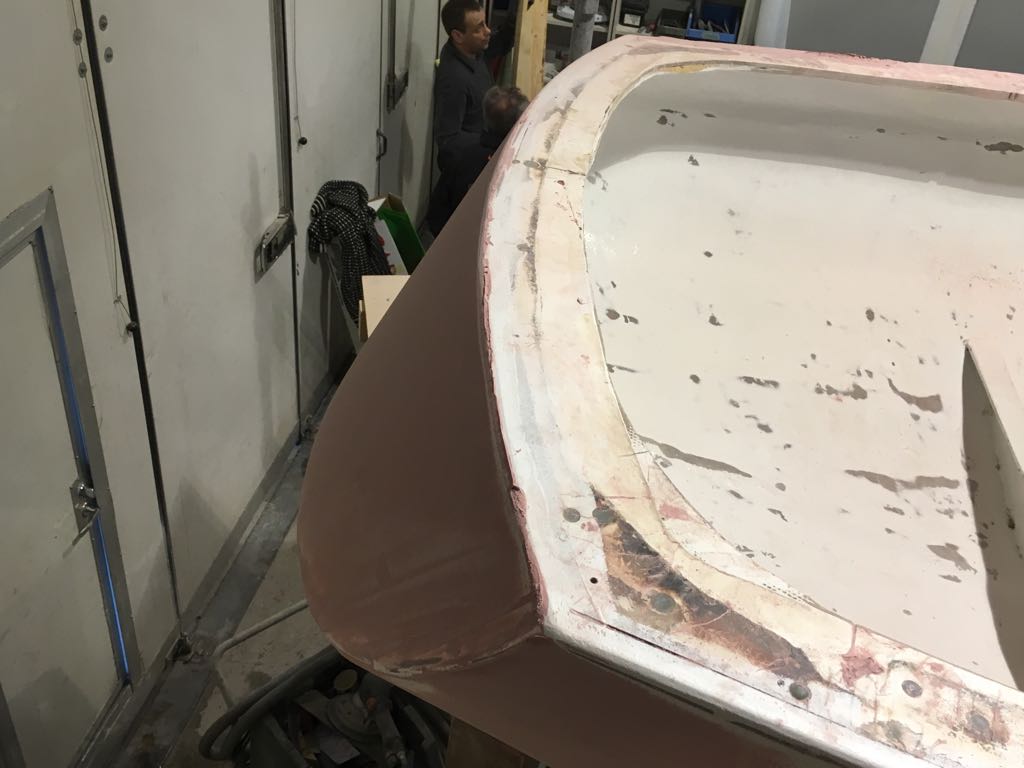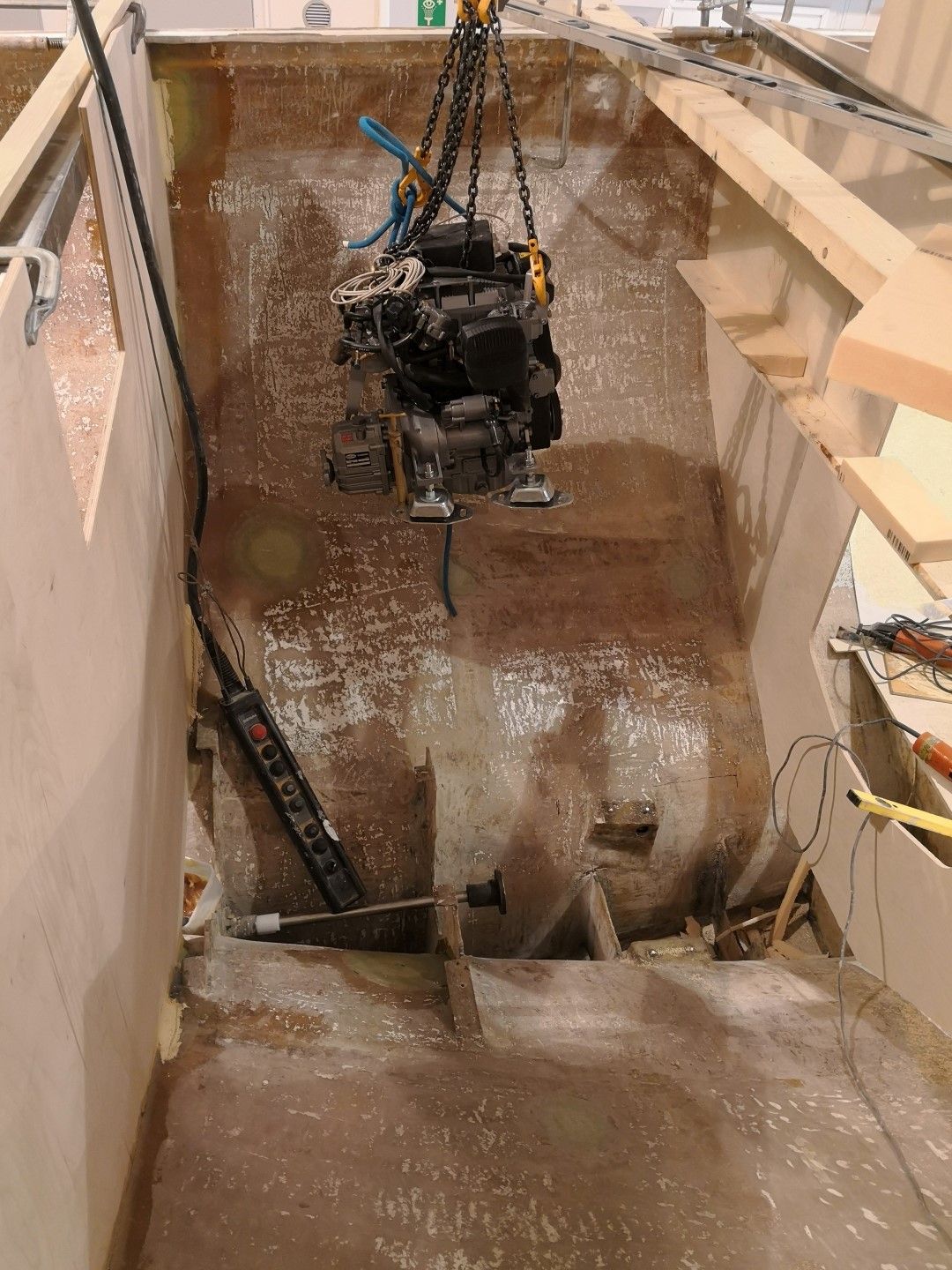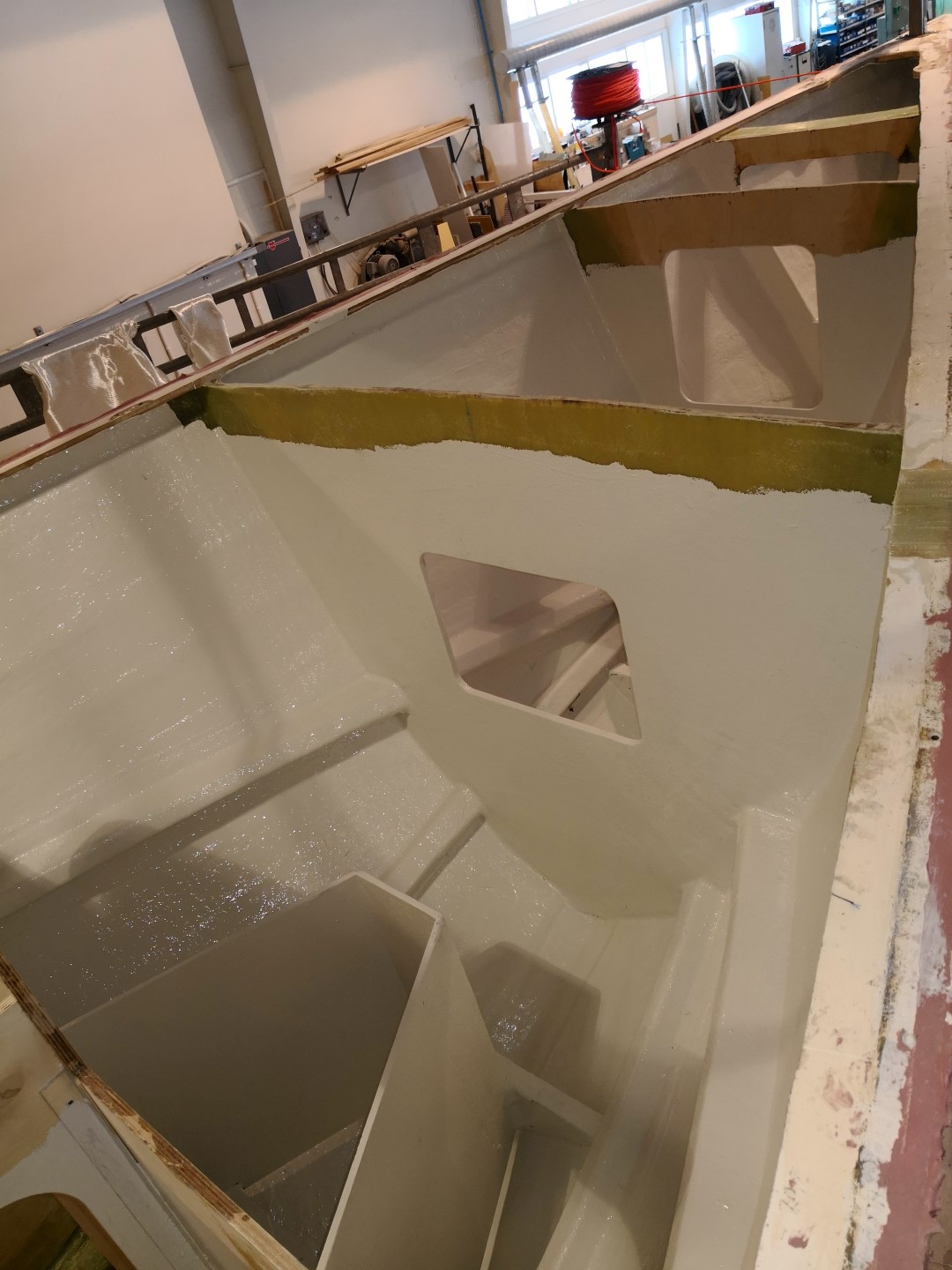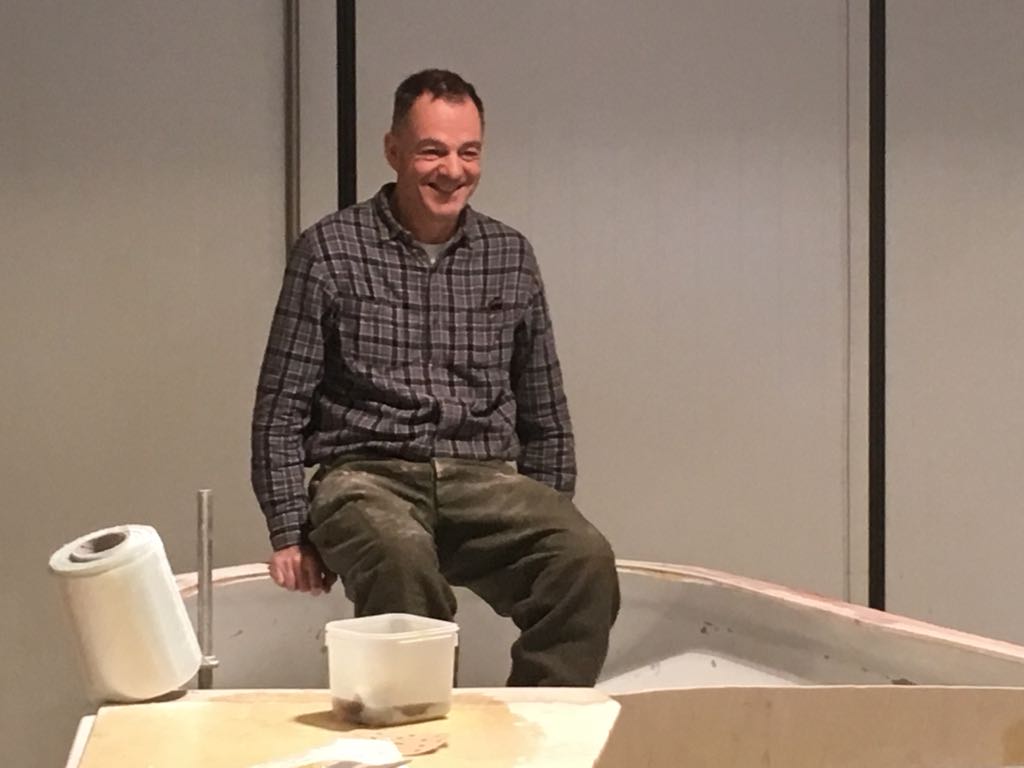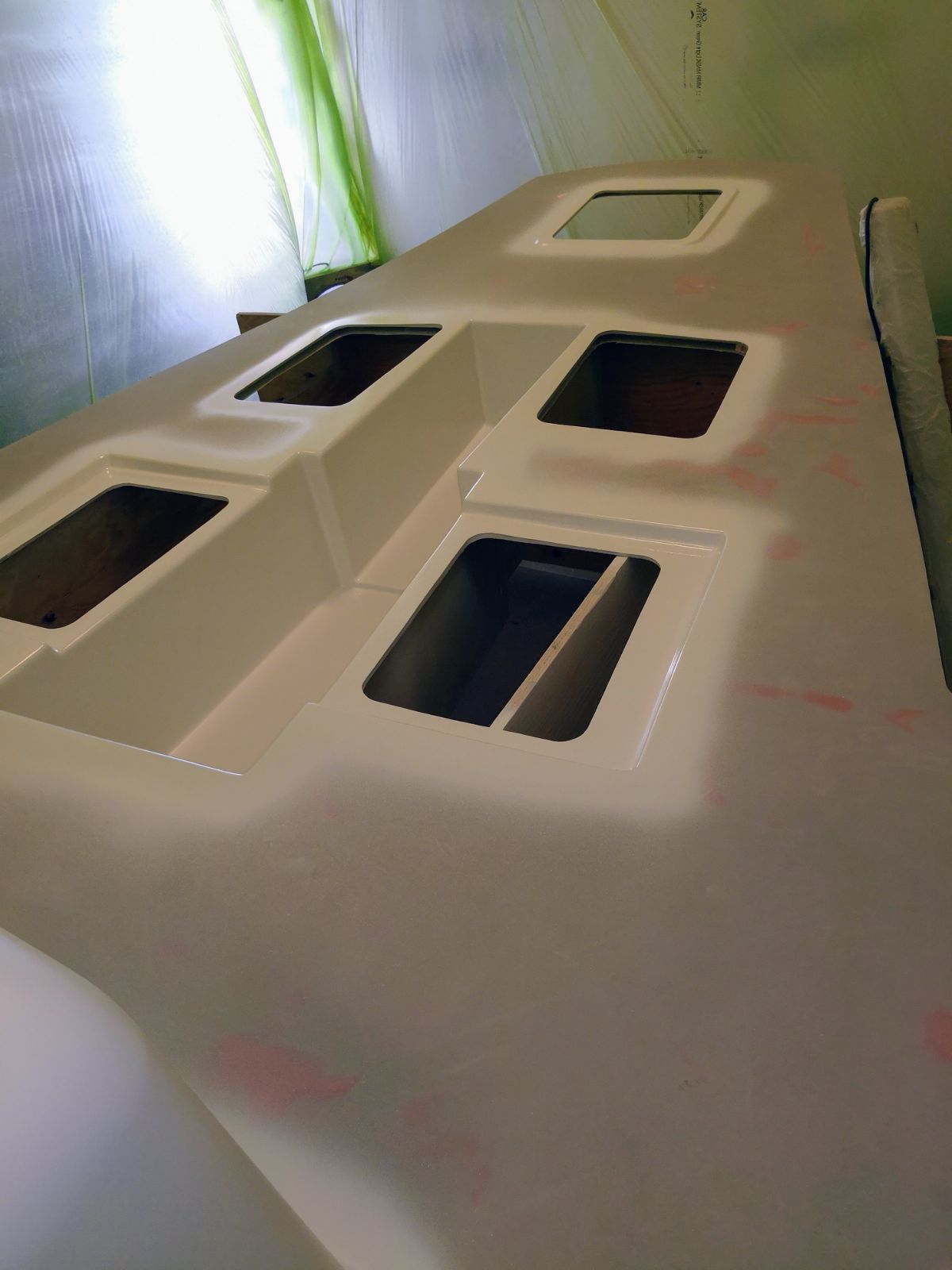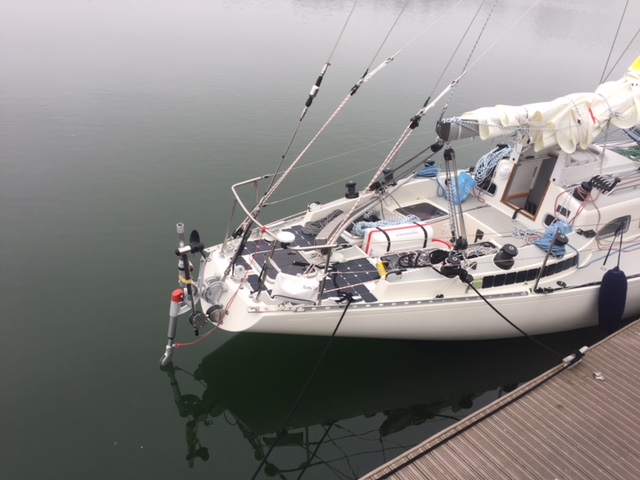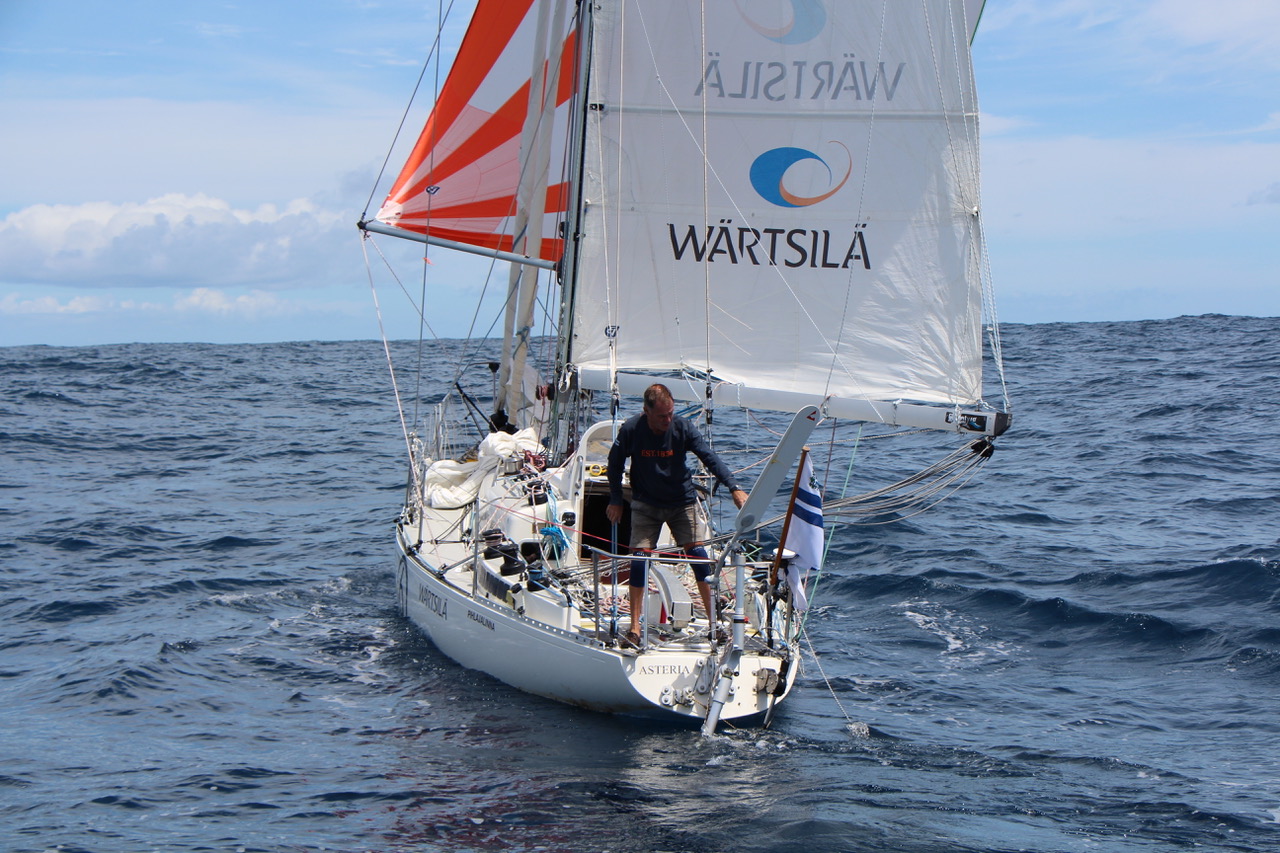 Der Umbau / Neubau der Asteria wurde vollständig dokumentiert, vermutlich wurden damals sämtliche Informationen mit dem Veranstalter der GGR kommuniziert.
In Yachting World ist nachzulesen:
Besides three watertight bulkheads and foam buoyancy in the bow, Lehtinen added an additional pair of watertight bulkheads aft, which were not specified in the safety requirements of the race rules but he built in for added security. The first was just forward of the rudder tube, the second a few feet further forward. All through-hull fittings were position between the two to try and eliminate the risk of a failed skin fitting flooding the boat.
Beim Vergleich der mir vorliegenden Fotos vom Umbau der Asteria mit den heutigen Gegebenheiten, kann ich diesen Hinweis nicht verifizieren, weil sämtliche bulkheads recht offenbar eingebaut wurden, bevor das Deck aufgesetzt worden ist.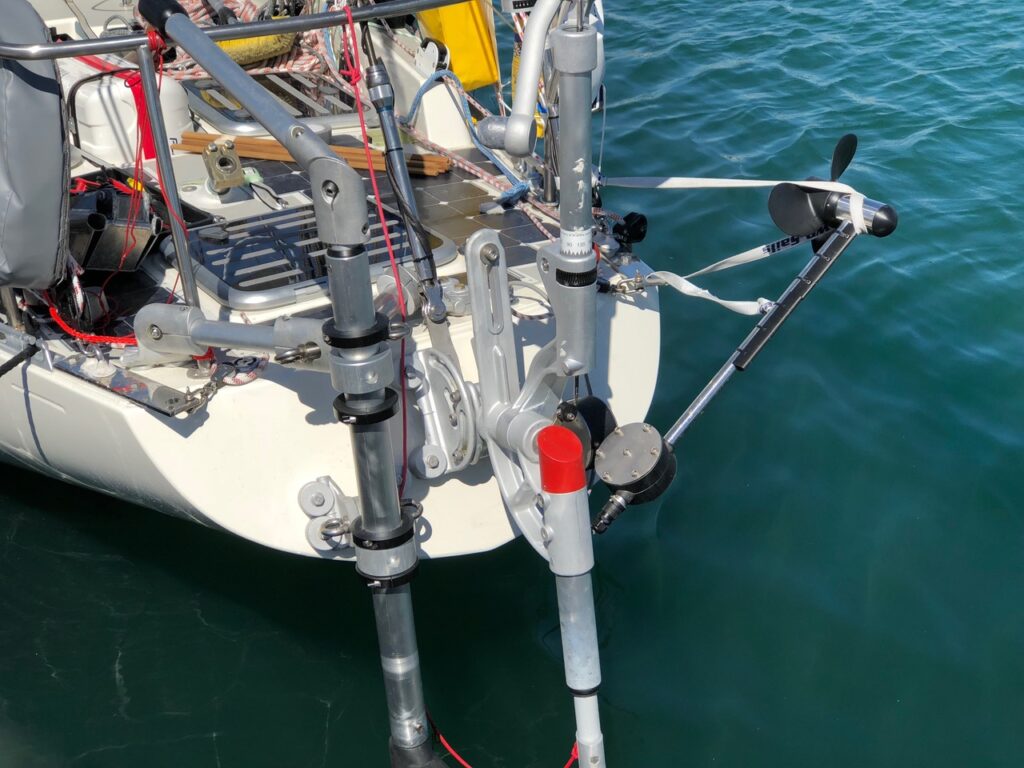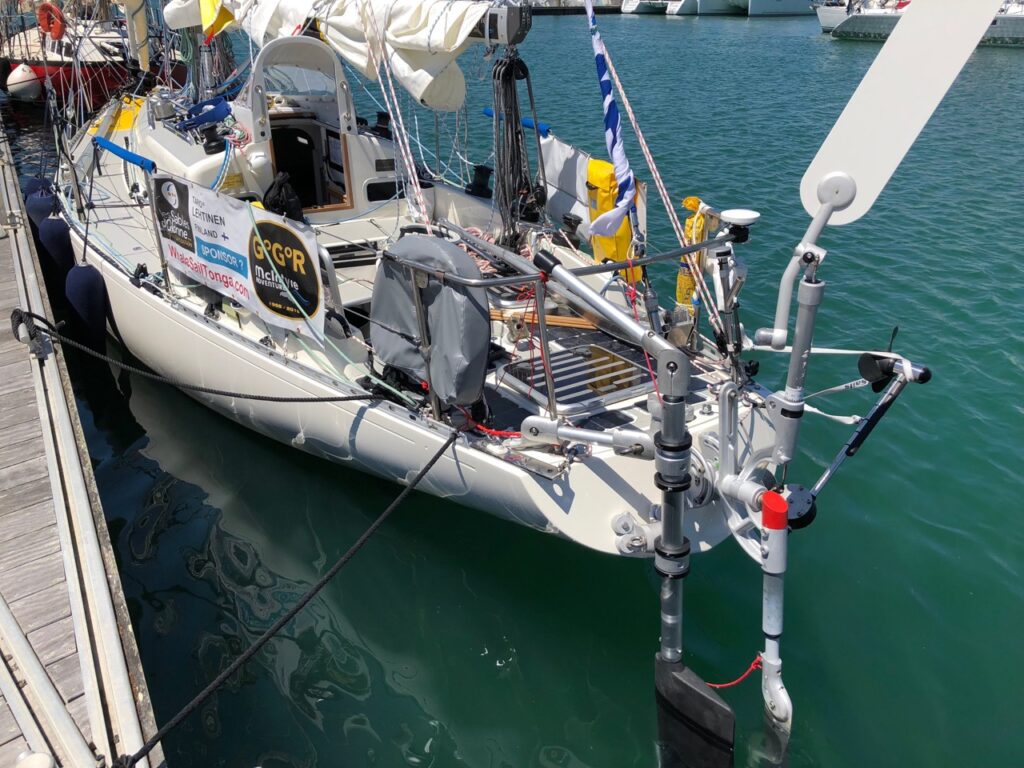 Im Heckbereich befanden sich damals neben den Beschlägen für die Windpilot Pacific, dem Pütting für das Achterstag, zwei Halterungen für einen SailingGen zur Stromerzeugung, sowie auf Backbordseite eine Halterung für ein SOS rudder, welches während der gesamten GGR 2018 allerdings unter Deck gelagert wurde.
Sämtliche Stauräume im Achterschiff hinter dem Niedergang sind über wasserdichte Luken nur von Deck zugänglich, die unverändert auch beim Start zur GGR 2022 zu sehen sind.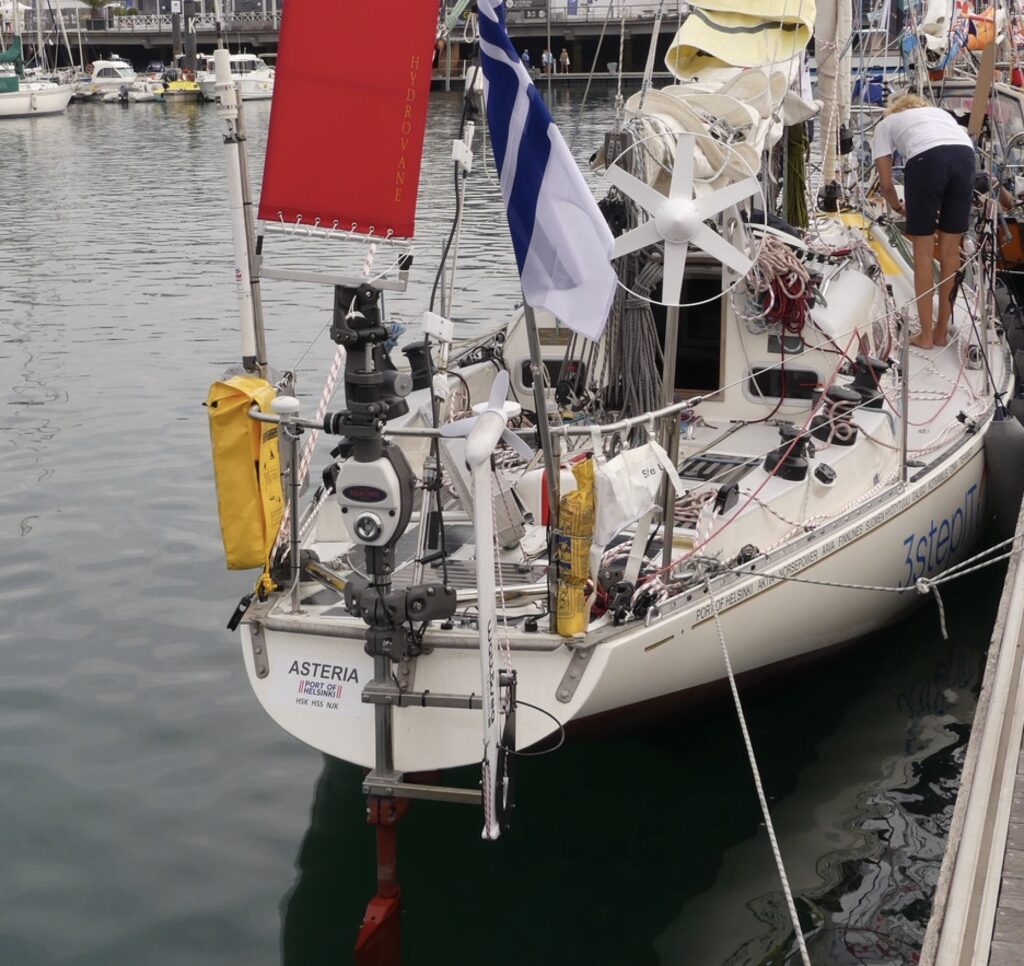 Die Windpilot Pacific im GGR 2018 wurde zum GGR 2022 durch eine Hydrovane ersetzt, einem Hilfsrudersystem, dessen ungewöhnlich hohe Belastungen am Heck von entsprechend soliden Beschläge aufzufangen sind. Die unterschiedlichen Belastungen von Servopendelrudersystemen und Hilfsrudersystemen sind hier nachzulesen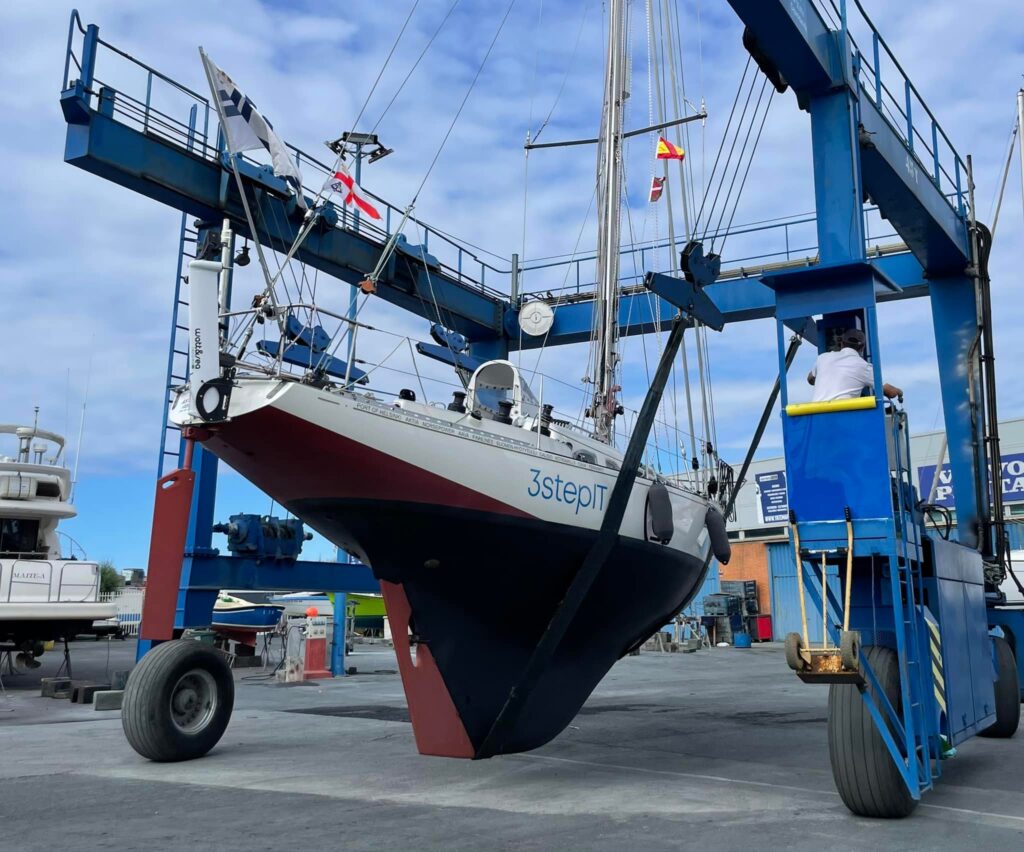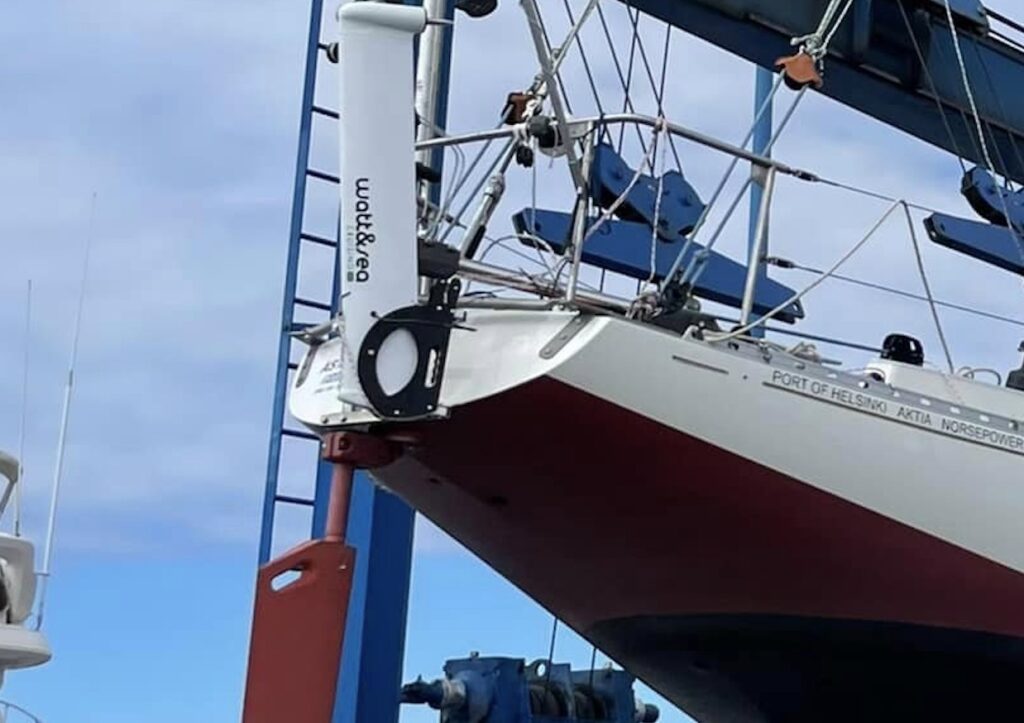 Es ist naheliegend, dass mit zunehmenden Abständen zwischen unterer und oberer Befestigung von Hilfsrudersystemen am Rumpf die Lasten besser auf das Schiff zu übertragen sind. Die Besonderheit der Asteria allerdings liegt in dem aussergewöhnlich geringem Freibord des Schiffes. Der Spiegel des Schiffes misst in seiner Höhe nur ca 40 cm auf. Die Unterkante des Spiegels im Hafen befindet sich ca 30 über der WL. Diese Überlegungen haben vermutlich dazu geführt, dass man den unteren Befestigungspunkt der Hydrovane UNTER dem Schiff befestigt hat, anstatt am Spiegel. Dies birgt zusätzliche Herausforderungen / Komplikationen: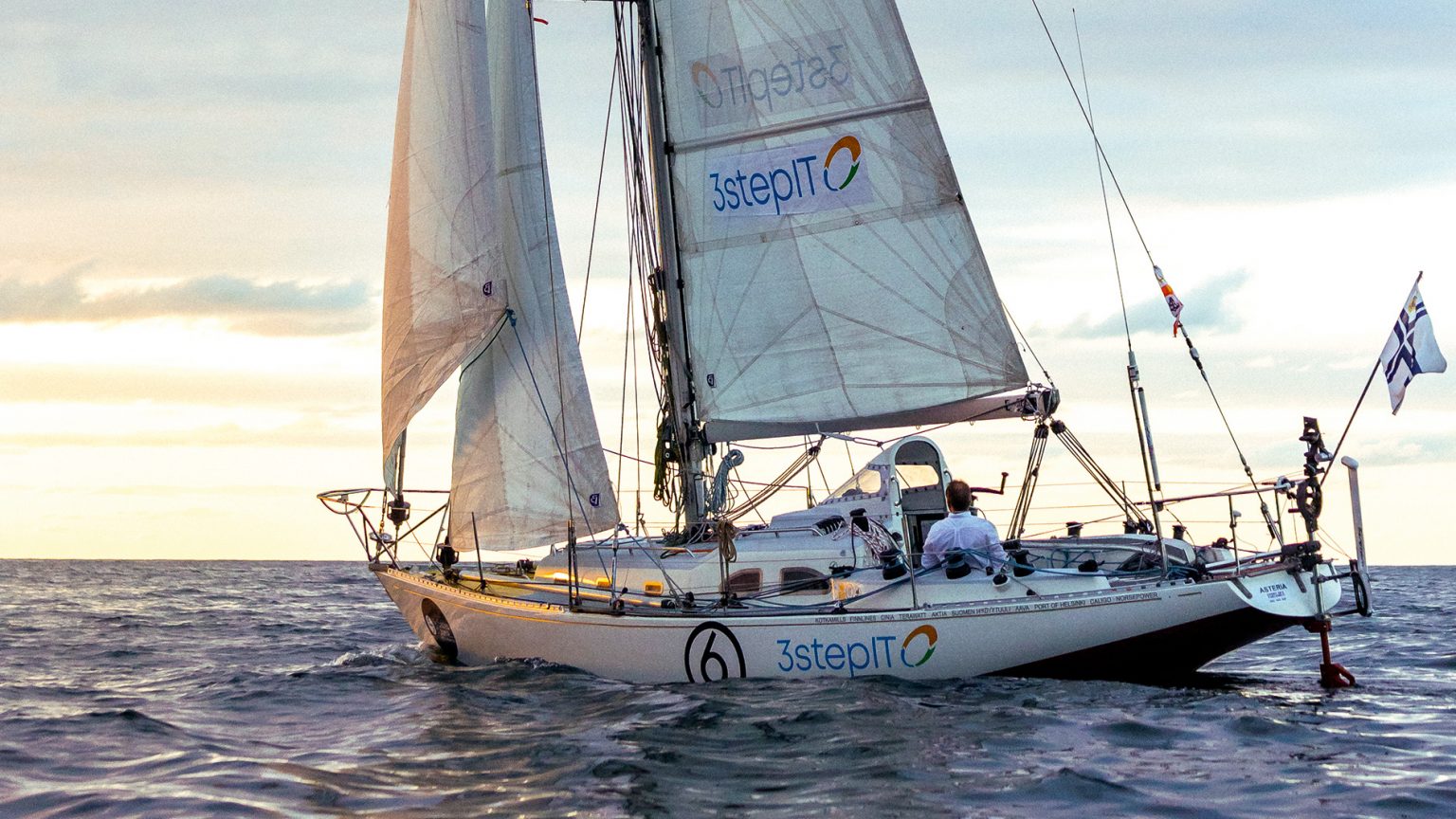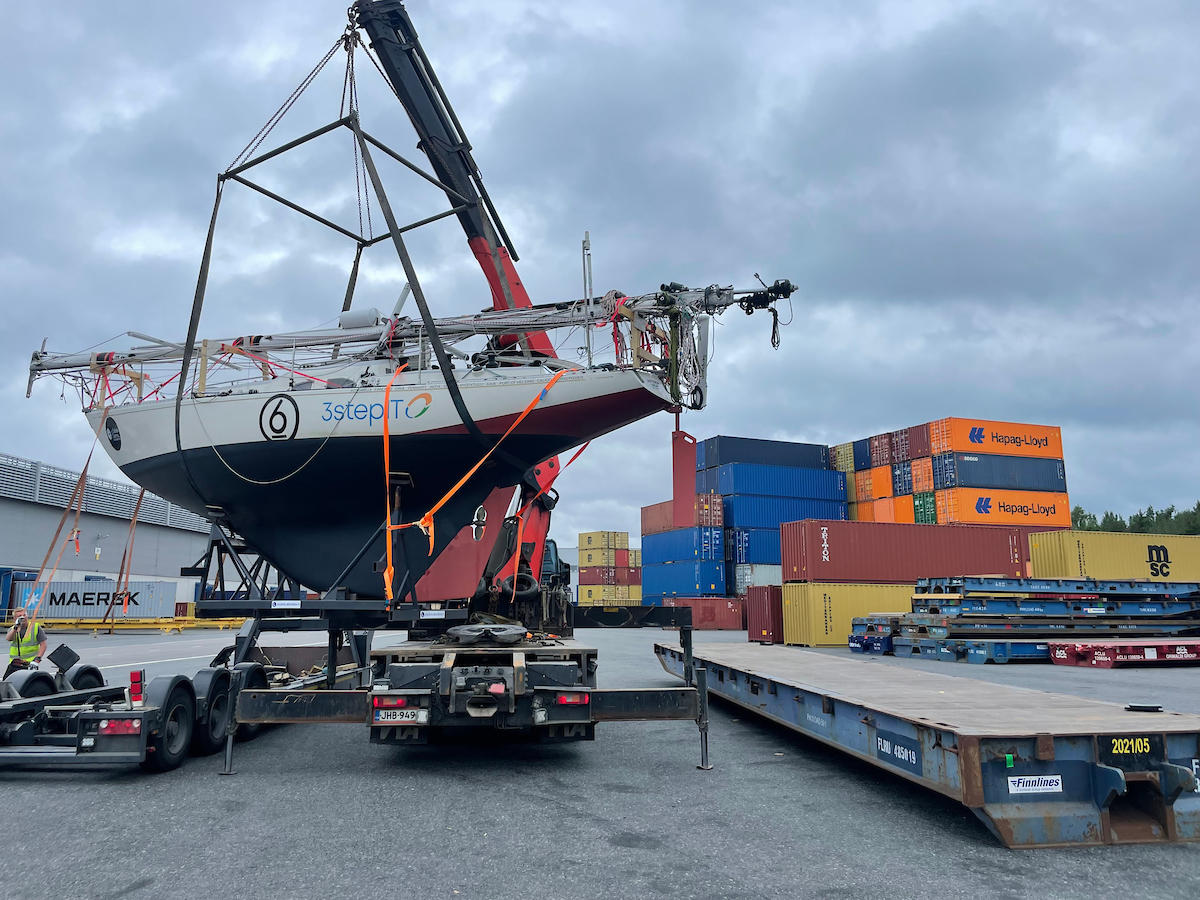 1.- Das Rumpflaminat unterscheidet sich nahezu bei allen GFK Schiffen von der Laminatauslegung der Spiegelfläche, es ist in der Stärke geringer ausgelegt, weil der Spiegel zur Aufnahmne von Lasten durch das Rigg i.e. dem Achterstag meist stärker auszulegen ist.
2.- Der Abstand zwischen der vertikalen Achse des Hydrovane Ruderschaftes bis zur Befestigung unter dem Rumpf vergrössert sich, weil der Befestigungsflansch horizontal anstatt vertikal ausgerichtet ist. Damit entstehen zusätzliche Hebelkräfte die von den beiden vertikalen M10 Bolzen auf das Laminat übertragen werden müssen.
3.- Die Befestigungsbolzen der Beschläge ( normalerweise M10, d.h. Kern von 8,5 mm ) befinden sich somit um 90 Grad verdreht zur Lastrichtung, werden also auf Scherkraft belastet.
4.- Die Rumpfunterseite stellt keine plane Fläche dar, sie ist "aufgekimmt" was eine keilförmige Unterfangung der ansonsten planen Befestigungsbrackets der Hydrovane erforderlich macht.
5.- Die gesamte untere Befestigung der Hydrovane liegt bei Fahrt des Schiffes nahezu regelmässig unter Wasser, weil die dynamische WL bis an die Unterkante des Spiegel ansteigt, dem Grund, warum das Antifouling achtern bis zur Unterkante des Spiegel hochgezogen wurde.
6.- Im Gegensatz der im YW Bericht geäusserten Darstellung "All through-hull fittings were position between the two .. bulkheads" befinden sich die Befestigungsbolzen – through-hull fittings – des unteren Beschlages der Hydrovane ausserhalb dieses Bereiches.
Bei der Betrachtung der Asteria Konfiguration sind folgende Details zu bedenken:
1.- Der Krafthebel des Hydrovane Hilfsruders von der Unterkante des Hilfsruders bis zur unteren Befestigung am Rumpf liegt vermutlich im Bereich von 130 cm
2.- Der Abstand zwischen einer unteren und zwei oberen Befestigungsstreben beträgt im Bereich von 40 – 50 cm.

3.- Der Montage von jeweils
2 Streben im oberen Bereich steht nur 1 Befestigung im unteren ( wichtigeren ) Bereich entgegen
. Umgekehrt wäre es vermutlich sinnvoller gewesen! Somit haben vermutlich lediglich 2 x M10 Bolzen sämtliche Lasten des Systems im unteren Bereich zu tragen, die zudem im Rumpflaminat befestigt sind, das an dieser Stelle keine plane Oberfläche darstellt!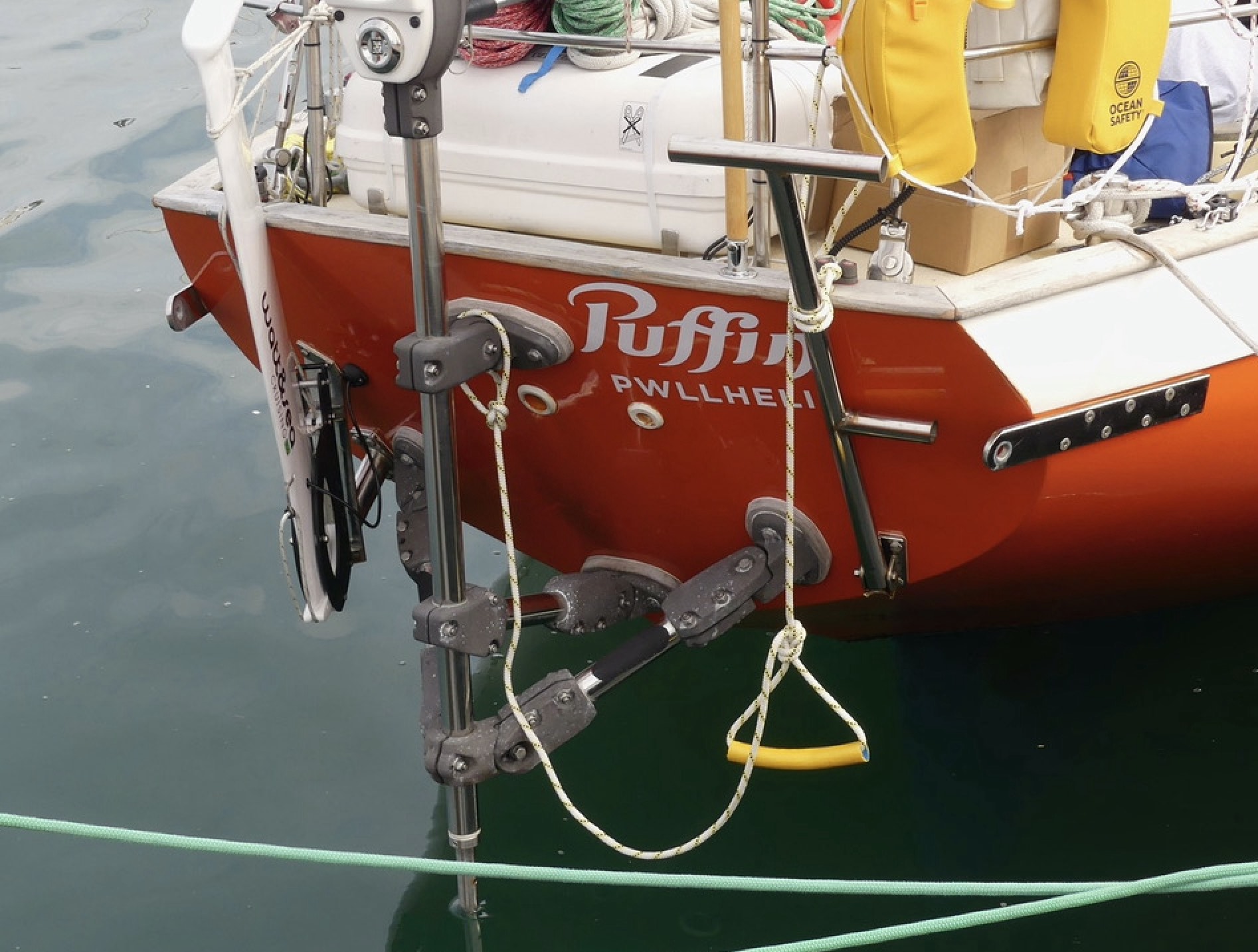 Zum Vergleich: auf der PUFFIN ist die untere Befestigung doppelt ausgeführt.
Ich hielte es für durchaus denkbar, dass die enormen Hebelkräfte der Hydrovane an der Asteria konstruktiv nicht genügend haben aufgefangen werden können, in deren Folge, und nach einer gesegelten Distanz im Bereich von 8000 SM die Befestigung des Systems unter dem Schiffsheck, dann das ganze System in Bewegung geraten sein und bei zunehmender Lose am Ende dann ein Loch in den Rumpf gerissen haben könnte, was bei dem geringen Freibord des Schiffes Ursache für den fatalen Untergang gewesen sein könnte.
Tapio hat mit eigenen Worten "I woke up to a loud bang" geschildert. Dies könnte hervorgerufen worden sein, als sich das Hilfsrudersystem vom Spiegel respektive Rumpf losgerissen und dabei ein Loch im Rumpflaminat hinterlassen hat, gross genug, um ein Schiff innerhalb weniger Minuten zum Sinken zu bringen.
Ich möchte diesen Bericht als Versuch einer vorsichtigen Analyse verstehen. Sicherlich wird Tapio demnächst eine detaillierte Schilderung seiner Einschätzung der Situation abgeben, die ich sodann gerne als Ergänzung meines Berichtes erfassen werde.
UPDATE 21.november 2022. hier ein Bericht von Tapio in finnischer Sprache Tapio vermerkt darin, dass es keine Kollision gegeben habe.
UPDATE 22.november 2022 from Finland is being reported that obviously Tapio told the Finnish broadcasting campany Yle, that the bang might have been the aft bulkhead collapsing.
UPDATE 23.november 2022
My sense is therefore is that while the steering system attachment theory has some merit, it is more likely that there are multiple factors involved, and that those may or may not include the self-steering system.

As a side note, in the IOR/RORC days, high backstay tensions were capable of "banana'ing" a boat. This typically resulted from over tensioning the backstay and pulling up on the transom. This forced the topsides outward sheering the hull to deck joint and tearing the tabbing on the bulkheads. While it does not seem likely that this is the cause of the sinking, it is possible that something similar damaged the bond between the bulkheads and the hull. But this last comment is wild conjecture on my part,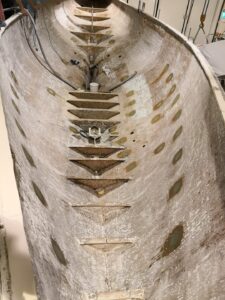 Vermutlich wird Tapio hier Antworten geben können. Die Asteria wurde für das GGR 2018 mit einem besonders stark dimensioniertem neuen Mast samt verstärkten Wanten ausgerüstet, wohingegen in der Rumpfschale vermutlich im Achterschiff keine Längsstringer vorhanden bzw. vorgesehen wurden, wie auf Fotos zu erkennen ist. Somit wäre vermutlich durchaus denkbar, dass die von Jeff Halpern hier angestellte Vermutung zutreffen könnte.
UPDATE 24.november 2022
TAPIO EXPLAINS ASTERIA

UPDATE 28. NOVEMBER 2022 – PETERS COMMENT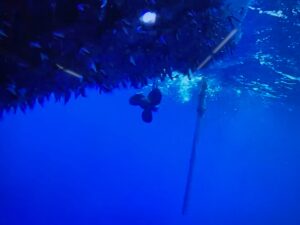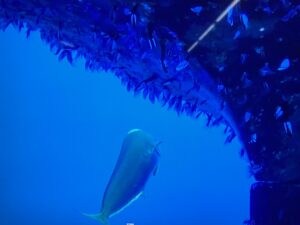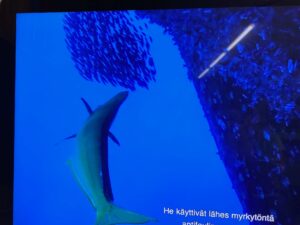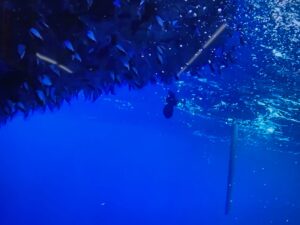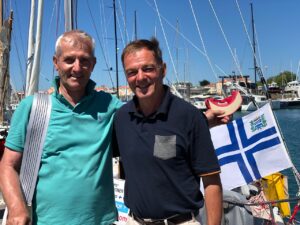 Im Juni 2019 habe ich Tapio in Rendsburg getroffen. Bei einem Glas Champagner in der Abendsonne haben wir unsere Gedanken schweifen lassen. Tapio war bereits fest entschlossen, seiner Asteria die gleiche Reise noch einmal ohne Muschelbegleitung anzubieten. Vermutlich war der Regattasegler in ihm seine Peitsche. Fast wirkte er traurig, dass er keine schweren Stürme zu bestehen hatte. Erinnere ich mich richtig, dass er auch gerne einmal eine Kenterung hätte bestehen wollen? Skipper und Schiff jedenfalls erschienen als Einheit, Tapio´s uneingeschränktes Vertrauen wirkte ansteckend: Schiff und Rigg kugelsicher. Es hätte alles klappen können! Hat es aber nicht!
Die Asteria hat vermutlich jedem Betrachter Ehrfurcht eingeflösst, denn der mächtige Mast mit enorm starker Verstagung hat keine Gedanken aufkommen lassen, wie diese Kräfte denn in den Rumpf eingeleitet bzw. getragen wurden? Kann es sein, dass auch Tapio bzw. seine Berater in Finland diesen elementaren Aspekt ein wenig aus den Augen verloren haben? Ein schlanker Rumpf ganz ohne Längsstringer im Achterschiff wirft angesichts des Untergangs nun allerdings, exakt diese Fragen auf.
Mit den Erkenntnissen von heute würde ich den Untergang der Asteria als ungeheures Glück für Tapio betrachten, denn der Untergang geschah bei ruhigem Wetter, und Hilfe war schnell zur Stelle. Tapio wurde gerettet, sein Leben geht weiter. Vermutlich wäre das Überleben dieses Soloseglers bei schwerem Wetter oder gar bei einer Kenterung kaum denkbar gewesen, weil die Asteria innerhalb von Minuten kollabiert und untergegangen wäre. Die Bergung des Skippers hätte dann zur Herausforderung werden können.
Auch für den Veranstalter wäre ein anderer Ausgang dieser Katastrophe mit verheerenden Folgen belastet, denn eingespielte professionelle Massnahmen könnten versagen, wenn die Grundsubstanz eines Schiffes nicht genügend bedacht wurde.
So gesehen ist die Rettung für Tapio auch für Don ein Segen, ein Glück, das man nicht auf die Probe stellen sollte, wie ich finde.
Hamburg 28.11.2022
Peter Foerthmann
INFORMATIONEN ÜBER DON MCINTYRE UND WINDSTEUERSYSTEME IM GGR
WARUM NUR ZWEI WINDPILOT SEGLER IM GGR 2022?
Nach bestem Wissen niedergeschrieben.
Hamburg 20.11.2022
Peter Foerthmann